Are you on the lookout for online, live, virtual classes tailored for Christian learners? Do you want small class sizes loosely adhering to classical/Charlotte Mason and Unit Studies? If so, your search ends with True North Homeschool Academy. Among the many homeschool curriculum programs, True North emerges as a compelling online learning option. So, let's delve into a closer examination in a True North Homeschool Academy review.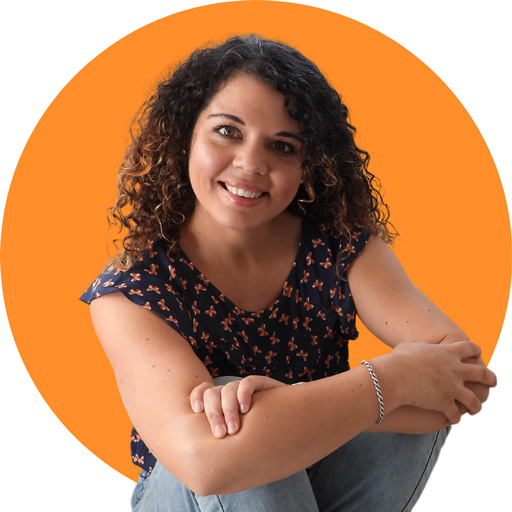 I hope you enjoy reading this blog post. If you want to do my course on how to homeschool, click here.
Out of 25 reviews on Facebook, this program comes highly recommended with an average of 5 stars.
So, let's take a closer look.
Affiliate links are used in this post. Purchasing through these links helps support our family at no extra cost to you!
What is True North Homeschool Academy?
True North Homeschool Academy is an online educational platform designed for Christian learners, offering small class sizes, innovative teaching methods, and a curriculum rooted in a Christian worldview.
The academy utilizes the SAMR method to integrate technology, gamification, and multimedia into learning.
With a commitment to service and a strong sense of community, True North provides flexible course options for various learning styles.
While it offers a supportive environment, potential drawbacks include the online nature of classes, potential tech challenges, and varying homework loads.
Additionally, the program is as expensive as many private schools. But, is it worth the cost? Let's see what they offer more closely.
Pros and Cons of True North Homeschool Academy
To give us a more accurate insight into this program's strengths and weaknesses, let's take a look at the pros and cons of the curriculum below.
Pros of True North Homeschool Academy
Some great reasons you will love this program are as follows.
Christian Worldview: True North integrates a Christian worldview into its curriculum, providing an educational foundation rooted in faith and values.
Small Class Sizes: The emphasis on small class sizes fosters a more personalized learning experience, allowing students to engage with educators and peers effectively.
Innovative Teaching Approach: Utilizing the SAMR method, True North employs technology, gamification, and multimedia presentations to make learning dynamic and engaging.
Cutting-edge Technology: The use of modern technology, including Zoom classes and a virtual campus, equips students with essential skills for the digital age.
Strong Community: Families appreciate the sense of community at True North, where a shared commitment to academic excellence and Christian values creates a supportive environment.
Flexible Course Options: True North offers a variety of classes, catering to struggling learners, honors students, and those who prefer an interest-led approach, providing flexibility for diverse learning styles.
Service-oriented Philosophy: The commitment to service is evident in every aspect, from class offerings to teacher selection, showcasing a dedication to serving families and the homeschool community.
But, this program might not be for everyone.
Cons of True North Homeschool Academy
There are some reasons the True North Academy omeschool curriculum might not work in your family. Let's take a look.
Limited Accessibility: As an online academy, True North may not be suitable for those without consistent access to a reliable internet connection.
Potential Tech Challenges: While the academy embraces technology, technical issues could arise, impacting the learning experience for students who are not tech-savvy or encounter connectivity problems.
Enrollment Process Complexity: Some families may find the enrollment process, which includes completing forms and communication with the administration team, to be more involved compared to other programs.
Varied Homework Loads: The amount of homework can differ between classes, which may challenge families seeking a more standardized workload across subjects.
May Not Suit Every Learning Style: While True North offers a range of classes, its teaching approach and emphasis on technology may not align with every student's learning preferences.
Potential for Zoom Fatigue: Depending on the individual, the extensive use of Zoom for classes may contribute to online learning fatigue, impacting the overall learning experience.
Limited Physical Interaction: The virtual nature of classes may limit the physical interaction and hands-on learning experiences that some students may prefer or benefit from.
It's important to consider these pros and cons in the context of individual preferences, learning styles, and logistical considerations when evaluating True North Homeschool Academy as a potential educational option.
What Homeschool Method Does It Follow?
In the case of younger students, True North Homeschool Academy adopts a unit study/Charlotte Mason approach.
As students progress into Junior and Senior high, the methodology varies depending on the subject and instructor.
Generally, there is a loose adherence to a classical approach, characterized by a foundation in solid academic pedagogy with an emphasis on relationships and discussion.
What is the Cost of True North Academy?
Costs vary widely. Self-paced courses are a lot more affordable than live classes. Self-paced courses are here (see further down the page for more info on self-paced options).
In terms of live, online classes True North can be costly because it offers small class sizes with better student to teacher ratios.
It costs:
You can get semesters, too, which cost around half the price. And you can have two children on one course too!
You can also do a mix and match or buy bundles of subjects (for example, if you only want to do some classes with them – I'm thinking algebra!)

Cost of Various Courses
If you only wanted to do some courses with them, and not the entire year, you could do that. Here is the cost of various subjects to give you an idea:
Will True North Academy Homeschool Suit Our Family?
This program will particularly suit some families and not others. Let's take a look.
Families True North Academy Suits:
Those seeking a vibrant and socially interactive homeschooling environment.
Families who value an engaging educational experience with fun and interactive teaching methods.
Those who prioritize instilling strong Christian values alongside high academic rigor.
Parents looking to outsource teaching responsibilities for a streamlined homeschooling journey.
Families who appreciate a community-oriented approach and desire a quality, academically challenging curriculum.
Families True North Academy May Not Suit:
Those who want a less socially focused curriculum.
Parents who are uncomfortable with outsourcing teaching responsibilities.
People who prioritize a strictly individualized approach to learning.
Parents that prefer a more hands-on role in their child's education.
So, you have to really consider your family's unique dynamic and preferences when exploring educational options.
Academic Advising Service
If you find you or your child grappling with uncertainties in your homeschooling efforts—concerns about coverage, student success, or navigating through an array of curriculum options—True North Homeschool Academy provides a solution through its Academic Advising program.
This service offers a personalized approach to homeschooling, assisting in the creation of actionable and individualized plans while focusing on a student's unique strengths.
With expertise in transcript creation and comprehensive support beyond academics, the advisors guide students to various paths, from higher education institutions to military service.
Recognizing its significance, True North mandates academic advice for new families and includes it in course bundles, aiming to instill confidence in class choices and create a balanced learning experience.
For those seeking clarity and support in their homeschooling journey, a complimentary advising session is available.
What Does a Typical Week Look Like?
Ever wondered what a week looks like at True North Homeschool Academy? All the class info, like the syllabus and schedule, is right there on the online campus for both parents and students to check whenever. Each class is a bit different—some have more homework than others. Usually, students go to class and then work on readings, assignments, videos, and projects during the week. For example, if a class meets on Tuesdays and Thursdays, doing assignments on Wednesdays and Fridays could work. Just keep an eye on those project due dates! Each week is a bit like a different song in the True North learning mix.
What Denomination is True North Academy?
True North Homeschool comes from a Judeo-Christian point of view.
Teachers come from various denominational backgrounds:
Baptist,
Assemblies of God,
Anglican,
Catholic,
Orthodox Jew,
and Calvary Chapel.
For me, it's important to know if a homeschool curriculum will strongly teach the gospel. When asked if this is a gospel-centered homeschool curriculum, the creators said yes!
Is True North Homeschool Academy Accredited?
True North Homeschool Academy is not accredited.
Nevertheless, they offer academic transcripts and grades, providing documentation that can be readily utilized as evidence for college admissions.
Do They Offer Self-Paced Courses?
Yes, they have quite range you can find here.
Self-Paced courses are a lot more affordable and include:
American History
American Sign Language
Creation Science
Singing
Spanish
Critical Thinking
Check them out for further info.
Do They Offer Coaching and Tutoring?
Yes, you can purchase tutoring at an extra cost of $75 here.
True North Homeschool Academy Vs Other Curriculum Programs
How does TNHA compare with other popular homeschool curriculum choices?
True North Vs BJU Press
True North Homeschool Academy and BJU Press are distinct homeschooling options with different approaches and emphases.
True North stands out for its dynamic teaching methods, small class sizes, live online classes, and a curriculum loosely based on classical and Charlotte Mason homeschool methods, incorporating unit studies, self-paced courses, and logic courses.
Rooted in a Judeo-Christian worldview, True North places a strong emphasis on transmitting values of Truth, Goodness, and Beauty.
On the other hand, BJU Press is recognized for its traditional and comprehensive approach to education, offering a range of educational materials, including textbooks, workbooks, and teacher's editions.
Associated with a conservative Christian worldview, BJU Press integrates Christian principles into its content. BJU is accredited and offers video lessons for a blended approach to education.
Check out BJU Press directly here or look at a review of BJU Press here.
True North Vs Sonlight
Sonlight is renowned for its literature-based approach, emphasizing an offline learning experience that immerses students in quality books across various subjects.
Sonlight's curriculum often includes comprehensive literature packages, fostering a love for reading and a deep understanding of various topics.
True North by comparison has more online learning and is more social as children learn in small groups.
Check out a review of Sonlight here.
Other Programs to Compare
Potential Comparisons:
Keep Improving Your Homeschooling…
Catch the homeschooling bug? Dive into the realm of unconventional education with practical tips and delightful anecdotes on my YouTube channel How to Homeschool.
Subscribe, hit the notification bell, and embark on an enlightening journey with me.
For a comprehensive guide to homeschooling, enroll in my Homeschool Parenting Program. This online course equips you with knowledge, strategies, and confidence to navigate homeschooling like a seasoned pro. Enroll today and unlock the door to extraordinary educational possibilities.
Choosing Homeschool Curriculum
To get some great info on homeschool programs checkout the following video and articles:
You're sure to find something you love here.
Choose a Curriculum by Homeschool Method
You may not know, but you can also choose a homeschooling curriculum based on the homeschool method you like best:
But there are other ways you might prefer to choose a program…
Choose a Homeschool Curriculum Another Way
People also like to choose based on these factors:
Or you can do it by subject:
You can also get some great books…some people homeschool almost entirely through books:
God bless you on your homeschool journey!
The Bottom Line…
True North Academy is a great place if you want a more social and interactive way of learning. They use fun and interactive methods to help engage students. They teach children great Christian values and offer a very high-quality, academically rigorous course. This is a great option for families who want to outsource their teaching and make homeschooling easier. Check them out here.