Geography is an essential subject that helps students understand the world around them. As a homeschool parent, finding the best geography curriculum can be a daunting task. With the abundance of options available, it's important to find a program that fits your child's learning style, interests, and level of knowledge. In this article, we'll take a look at some of the best geography homeschool curriculum programs and packages available to help you make an informed decision.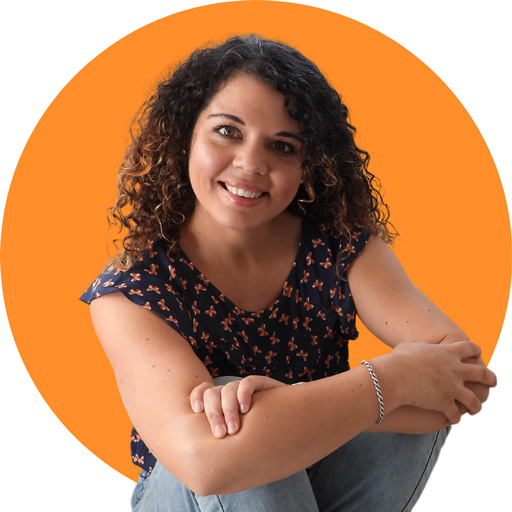 I hope you enjoy reading this blog post. If you want to do my course on how to homeschool, click here.
The curriculum we detail below includes the following:
If you are a newcomer to homeschooling, I suggest enrolling in the Homeschool Parenting Program. This program will provide you with comprehensive knowledge of homeschooling, ensuring that you feel confident and at ease. The course is both engaging and enlightening.
Also, make sure you take the free homeschool-style quiz to identify the right method for you.)
Affiliate links are used on this website.
Manipulatives for Geography Homeschool Curriculum
Before we get into looking at various geography homeschool curriculum programs, I thought it was worthwhile to look at a few resources children could handle and learn geography. These include:
Some parents don't like to use a curriculum at all for geography and instead use manipulatives. I think this has its advantages and disadvantages, but I thought it worthwhile mentioning.
10 Best Geography Homeschool Curriculum Programs
Below we'll go through the following curriculum programs outlined in the introduction. I've aimed to outline the homeschool methods each program uses and anything else that is particularly relevant.
Notgrass offers a great program that mainly teaches geography through literature.
This high school geography curriculum is targeted at students in Grades 9 onwards.
This one-year course combines literature-based unit studies with textbook-based lessons to provide a complete understanding of world geography alongside United States Geography.
The curriculum includes two beautifully illustrated hardbound books, a full-color gazetteer with maps and country details, and supplemental readings.
Daily lessons guide students on a global journey, exploring how people interact with the physical world.
Weekly project ideas and literature readings enhance the learning experience, while optional review activities and tests are available.
With its structured yet adaptable approach, Exploring World Geography equips students to comprehend the world and their place within it, and can be used independently by students to earn credits in World Geography, English, and Worldview.
Check out the Notgrass Geography curriculum here.
Heritage Studies by BJU Press is a popular history and geography homeschool curriculum for all ages.
This program teaches local geography (the 50 states) and worldwide geography.
BJU Press is a Christian homeschool curriculum.
BJU Press holds that history and geography are best taught together.
The program can either be:
teacher-led as a spiral curriculum by parents using teachers' manuals or
student-led as a mastery curriculum by using video lessons where online teachers direct students on how to do the program by themselves.
The latter option is a fantastic choice for parents who need to work from home and need children to do their work independently. (You can look at other student-led curricula here).
The program has a strong Christian emphasis on teaching critical thinking skills with a Biblical Worldview.
It is particularly popular among conservative Christian families who want a curriculum that reflects their values and beliefs while still providing a comprehensive education.
Additionally, the curriculum uses primary source materials and critical thinking exercises with plenty of discussion questions.
These can help students develop a deeper understanding of history and social studies.
Check out Heritage Studies here.
Apologia's Around the World in 180 Days is a hands-on and engaging physical geography and history curriculum designed for homeschooling.
Unlike a traditional textbook, it takes a unique approach by presenting a series of questions for students to research and answer.
This multilevel curriculum covers the history, geography, and culture of each continent, making it suitable for students of all grade levels.
It encourages students to utilize various resources available in public libraries to conduct their research.
The teacher's edition provides all the answers, facilitating the teaching process.
With its interactive nature, this curriculum allows the whole family to study and travel the world together.
The set includes a Teacher's Guide and a Student Workbook, providing comprehensive materials for a complete learning experience.
Check out this program here.
Veritas Press offers an accredited geography curriculum that includes LIVE online lessons in an online environment.
Their program is written from a strong Christian perspective and uses the classical homeschooling method.
Veritas Press offers a self-paced homeschool curriculum if students prefer to learn that way.
If you're confused about the options or just want to talk more about the program, make sure you take advantage of the free homeschool consultation they offer here.
Memoria Pressa is a classical Christian homeschool curriculum company that offers a mailable hard-copy geography curriculum.
The program consists of:
A student text
Teachers Guide
Student Workbook
Classroom Atlas
Flashcards
This curriculum is easy to understand, and students can pick it up and read it themselves. The program also has pictures within the books to add extra interest. As students work through the material, they do comprehension questions, fill out map blank spaces, and do small projects (as an optional extra).
The colorful atlas also means you get lots of information with the maps, and children can enjoy this one for hours.
Flashcards come in a big pack and have cards with the flag on one end with their capital and the country it's in.
You can check the Memoria Press Geography here.
Schoolhouse Teachers offer a high-quality geography curriculum for a very affordable price.
When you purchase a Schoolhouse Teachers subscription, you can access a complete homeschool curriculum covering all subjects and a HUGE range of electives.
You also get access to all grades.
And the program is all for one price, so it's great if you're homeschooling multiple children.
Check out Schoolhouse Teachers here.

ACE Paces have been around for a very long time. Indeed, I did their curriculum when I was homeschooled myself 30 years ago!
Accelerated Christian Education (ACE) creates paces where children can do sections of work at their own pace and get through the curriculum easily.
The idea of this Christian program is that children can do the work by themselves, and parents don't have to have too much input if they don't want to.
This program is on the easier side of the rigorous learning scale, so it will be a good option for kids with learning difficulties who need an easier program.
However, you may want to think about getting a grade up if you have children who need a challenge. Indeed, the paces allow for an 'accelerated pace'.
Check ACE Paces out here.
Abeka is a Christian-based homeschool curriculum that was founded in 1954 by Pensacola Christian College in Pensacola, Florida.
The Abeka curriculum uses a traditional teaching method, focusing on mastery of skills and rote memorization.
The curriculum is designed to be comprehensive and rigorous, covering core subjects such as math, science, language arts, and social studies. It also includes electives like art, music, and foreign languages.
The Abeka curriculum is similar to other traditional homeschool curriculums such as BJU Press and Sonlight.
It is designed to be used by homeschooling families who want to provide a solid, Christian-based education for their children.
Families choose the Abeka curriculum for several reasons.
Firstly, it provides a rigorous, comprehensive education that covers all the core subjects.
Secondly, it is designed to be taught at home, which allows parents to have more control over their children's education.
Finally, it is a Christian-based curriculum, which appeals to families who want to incorporate their faith into their children's education.
The cost of the Abeka homeschool curriculum varies depending on the grade level and the number of subjects being taught.
A full year of the curriculum for one grade level can range from $500 to $1,000 or more, depending on the number of subjects being taught.
The cost may be higher if families purchase additional resources or electives.
Easy Peasy is a free homeschool curriculum that covers all ages and all grades.
Students can do thier work online (and track everything through My EP Assignments). Or parents can print out lessons for offline use.
You can also buy the Easy Peasy textbooks here.
Check out a review of Easy Peasy here.
Five in a Row is designed for ages 2-12. So if you have children between these ages, the whole family can join in.
This homeschool geography curriculum is mostly Unit Studies (mini studies) with a Charlotte Mason flavor. So, they'll suit Charlotte Mason homeschoolers best and will also be a good choice for other home educators.
Five in a Row has a reading list so you can rent or buy them before you start the curriculum.
I listened to a couple of Youtube reviews on this one and I found people loved this course. They said the mini units makes the curriculum short and fun bursts of learning. Mini units are also synced up to the calendar. That means for special holidays (i.e. Easter), you'll be studying something relevant for the time.
This curriculum is a good option for young children and a great homeschool curriculum for large families who want to learn together.
Sonlight offers a comprehensive homeschool program that is easy to use and includes complete lesson plans, schedules, and materials for preschool through high school.
As a Christian homeschool curriculum provider, Sonlight teaches through a literature-based approach emphasizing engaging stories over dry textbooks.
This approach aligns with the Charlotte Mason method and, to a lesser extent, the Classical homeschooling methods.
Sonlight's curriculum includes homeschool history, math, science, and more, making it a complete solution for parents who want to teach their children at home.
Check Sonlight out here.
If you'd prefer to do things in a co-op-like situation, you might consider Classical Conversations. This is a classical Christian organization that runs groups where homeschooled children can come together two or three times a week to do their work and interact together.
Classical Conversations offer a geography homeschool curriculum alongside thier other core subjects.
You can check out a review of Classical Conversations here.
My Fathers' World is an eclectic homeschool curriculum that uses a combination of classical, Charlotte Mason, and Unit Studies, combined with a biblical worldview to teach their program.
They produce a US Geography homeschool curriculum that helps weave in concepts from other subjects and areas of study.
The MFW geo curriculum lets children explore each continent through maps and activities.
You can check out a review of My Fathers' World here.
The Evan-Moor Geography Homeschool Curriculum is a comprehensive curriculum designed for homeschooling students in grades 1-8.
It was created by Evan-Moor Educational Publishers, a company founded in 1979 that produces educational materials for homeschooling and traditional classrooms.
The curriculum uses traditional and interactive teaching methods to teach geography concepts such as map skills, landforms, and world cultures. It includes a variety of activities, including map work, writing assignments, and hands-on projects.
The Evan-Moor Geography Homeschool Curriculum can be used with various homeschooling methods, including traditional, Charlotte Mason, and unit study approaches. It is designed to be flexible, allowing parents to customize it to their child's learning style and pace.
The curriculum is priced at a mid-range level, with most materials priced between $20 and $50 per subject. This makes it an affordable option for many homeschooling families.
Parents may choose the Evan-Moor Geography Homeschool Curriculum for several reasons. It
provides a comprehensive and engaging introduction to geography concepts, which can be difficult to teach without the aid of a structured curriculum.
is also designed to be flexible, allowing parents to tailor the curriculum to their child's individual needs.
includes various activities and projects, which can help keep students engaged and motivated throughout the school year.
The Evan-Moor Geography Homeschool Curriculum is a secular curriculum that does not promote specific religious or spiritual beliefs.
It is designed to be used by families of all faiths and backgrounds.
Alpha Omega Publications (AOP) is a Christian homeschool curriculum company that's been around for several decades. I used their Lifepac curriculum when I was a young homeschooler!
But, AOP have different versions of thier same basic curriculum  (full-service curriculum with all subjects). These are:
Lifepac – a paper-based, a mastery-based, student-led curriculum for all grades
Monarch – an online homeschool curriculum
Weaver – a unit-studies curriculum for all grades. A good option for restless kids and large families.
You can check them all out here.
Masterbooks is a Charlotte Mason homeschool curriculum that is affordable and engaging.
The curriculum teaches geography through stories, which makes it a highly engaging program, especially for children with special needs like autism.
The program is also a great hit with many families who like a more literature-based approach to learning. Masterbooks isn't a difficult curriculum, so it is a great fit if you want an easy pace in your homeschool.
However, it's not a very rigorous curriculum. So, if you're looking for something that will challenge your children a lot, you may want to get a higher level of Masterbooks.
Check Masterbooks out here.

The Rod and Staff curriculum is a Christian-based homeschooling curriculum created by the Mennonite publisher, Rod and Staff Publishers. It was first published in 1958 and has since been revised and updated several times.
The curriculum is based on traditional teaching methods, including drill and repetition, and emphasizes mastery of the basic skills of reading, writing, and arithmetic. It also includes subjects such as science, history, and Bible study.
The Rod and Staff curriculum is often associated with the traditional or classical homeschooling approach, which emphasizes the importance of a rigorous and structured education. It is also aligned with the Charlotte Mason method, which emphasizes living books, hands-on learning, and nature study.
The curriculum is relatively inexpensive compared to other homeschooling programs, with most materials priced between $5 and $50 per subject. This makes it an attractive option for families on a budget.
Parents who choose the Rod and Staff curriculum typically do so because of its strong Christian emphasis and focus on traditional teaching methods. It is particularly popular among conservative Christian families who want a curriculum that reflects their values and beliefs.
You can check out Rod and Staff here.
Heart of Dakota offers a geography homeschool curriculum that uses the Charlotte Mason homeschooling method. Compared to other Charlotte Mason curriculum programs like Masterbooks, Heart of Dakota is more rigorous.
The idea is that you're getting a feast of information, so you get a broad serving of ideas and topics.
You're reading only a few pages at a time through the curriculum, but children need to be able to sit and listen for 10 minutes or more to do this program.
You can check their program out here.
The main goal of this homeschool geography curriculum is to make geography fun. The curriculum spans Grades 3-13 (which makes it like Five in a Row).
This program is very flexible so you don't have to teach things lesson by lesson. There are activities and assignments along the way to keep things interesting.
The curriculum covers 36 weeks of learning geography delivered through a teacher's guide. The teacher guides students through the curriculum, so the program is teacher-led.
You spend most of your time in the Americas (as it's an American curriculum). But children also go on a journey as they go through each continent, learning to read and create maps along the way.
Sometimes they do quick daily lessons, and other times they can dig into the curriculum in detail by digging into things immersively through the year.
To make it work for children of different ages, the teacher's guide shows you how to break the lesson down for grade levels. There is advice on how to make it work for each child.
You can check this curriculum out here.
Other Geography Homeschool Curriculum Programs
Also check out these curriculum options that offer geography curriculum programs:
Want to Learn More on Homeschooling?
So, you've learned a lot in this article on Geography Homeschool curriculum programs.
But you may want to learn more about homeschooling in general. There are two great ways to learn more about homeschooling: one is free, and one is a $67 fundamentals course.
1. The Ultimate Homeschool Parenting Program
Transform your homeschooling experience and take it to the next level with our comprehensive online course.
Led by expert educator Rebecca Devitt, you'll learn the strategies and techniques you need to succeed in homeschooling. This program is packed with valuable resources, a personalized curriculum, and an effective way to manage your time that will help your children thrive.
You'll have lifetime access to the course for just $67.
Sign up now and start your journey to a successful homeschooling experience!
2. The Free How to Homeschool YouTube Channel
Want something better than a homeschool blog? Look no further than the How to Homeschool YouTube channel!
This channel is designed to help homeschooling parents with expert tips, educational content, and a wide range of resources.
Whether you're a seasoned veteran or new to the homeschooling world, you'll find something valuable on our channel. And the best part? It's completely free!
I know you're going to love the channel!
Conclusion: Best Geography Homeschool Curriculum Programs
In conclusion, geography homeschool curriculum programs and packages offer a wide range of options to fit every learning style, interest, and level of knowledge. Whether you prefer hands-on activities, online courses, or traditional textbooks, there is a curriculum out there that will meet your needs. By taking the time to research and compare different programs, you can find the best geography curriculum for your child and help them gain a deeper understanding of the world around them.