There are a lot of homeschooling methods to choose from these days. And in this article, we're going to introduce you to another one! This one is pretty cool. It's called the Literature-Based Learning approach. It's all about encouraging children to learn using fun stories and engaging texts.
It can give parents accountability in terms of teaching with a schedule. But, it also doesn't insist parents teach kids using boring textbooks and difficult memorization techniques.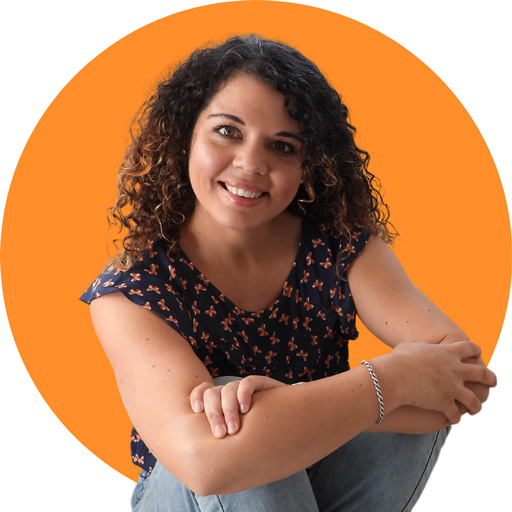 I hope you enjoy reading this blog post. If you want to do my course on how to homeschool, click here.
The literature-based learning approach is one of the newest homeschooling styles out there today. Time will tell if it's a good way to teach kids. Let's take a look at it.

What is the Literature-Based Approach in Homeschooling?
Literature-based learning is a homeschooling method that teaches children through stories and interesting narratives. The method works effectively as it relies on and sparks a student's natural curiosity and love of stories. The idea is that children learn more when they're interested in a topic.
So, if you want to teach history, for example, get interesting stories about history, and children will pay more attention to their lessons.
In comparison, if you teach children using boring textbooks, they'll fall asleep as soon as you start mentioning the dates of famous wars!
When you teach using books with substantial facts and fun stories, learning comes alive. Students also form an emotional connection with the text. They remember the books they've learned as the books are anchored in interesting narratives. (As a side, that is why Jesus used many parables to teach concepts).
Reading is the Start
The idea behind the literature-based approach goes like this:
Comprehension and critical thinking flourish through the medium of reading as a child's brain is moulded by various texts.
Therefore, if you can teach a child to read, they start to understand the world and analyze it, whether it's in the history, math, or science arena.
Because everyone loves a good story (we're wired for it, so to speak), they learn better when they learn through stories.
And instead of using textbooks that have bare facts (of which children take in only a small percentage), literature-based curricula use amazing (often classical) books which can teach incredible lessons in the space of a few pages.
This is contrasted to what we see happening in some schools today where a schoolchild's love of learning is slowly and painfully put to death and a child learns to hate the sight of a textbook, as it represents an instrument of torture.
Examples of Teaching Using This Approach
Typically schools teach children using textbooks. Some are better than others at selecting more interesting textbooks.
But, a literature-based curriculum will select outstanding books and delightful stories which act as a centrepiece for learning on the subject.
For example, instead of teaching geography out of a textbook, why not use The Irish Cinderlad by Shirley Climo to teach them about Ireland.
You can also teach children history using an endless amount of books. In my homeschooling education, I learned a lot about the Regency period by reading Georgette Heyer novels. We also learned about the early Americans by reading the Laura Ingalls series.
What are the Benefits of Literature-Based Teaching?
If we're going to use this method, we want to know it's good. Nicole from Mama of Many Blessings says she's noticed lots of benefits of using this homeschooling method, namely:
you can use it to teach multiple ages
it makes learning fun
children's English skills improve and
it's affordable in the long run.
What…isn't it cheap?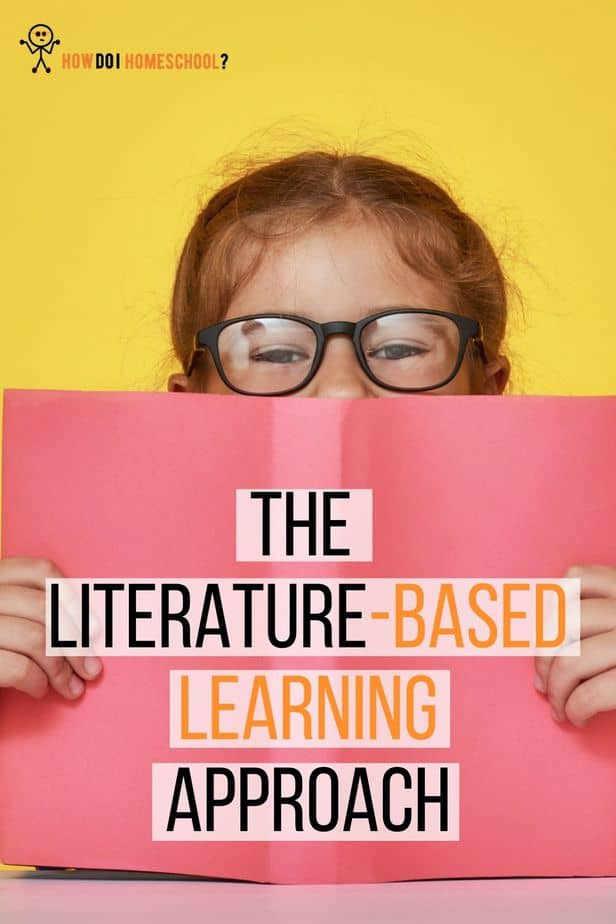 Does That Mean It's Expensive?
Something I noticed in almost all of the reviews related to programs that used the literature-based approach (see section below on relevant curriculum) was the price-tag.
And this is because a program that uses the Literature method can be rather costly at first. Some people are undecided as to whether it's worth the money.
Some thought it was a rip-off. Others thought it was worth every penny.
It's expensive because a lot of these programs send you plenty of books. The curriculum is complete and so that means you don't need to supplement with other books elsewhere.
But, it also means the price is high as they're sending you a huge library of books!
What Literature Are We Talking About?
Most literature-based courses use the classics and other great books. Some examples of books you might read in a Christian literature-based curriculum include:
You can get an accurate picture of the books your children will be reading by checking out their curriculum (see the Sonlight and Moving Beyond the Page curriculum below for more info).
How Do You Test Using This Method?
A lot of testing is done through narration. That is, getting children to repeat back the information they've heard. This method is less stressful and makes testing children more fun as they don't even realize they're being tested.
You can read more about narration here.
But, parents can also test children using traditional testing methods which might offer them some peace of mind.
What Homeschool Curricula use the Literature-Based Approach?
There are two homeschooling curriculum programs that use the literature-based approach that I know about. These are:
Sonlight is the original literature-based curriculum and has been running for 31 years. It is a Christian homeschool program and delivers a hard-copy curriculum to your door.
Moving Beyond the Page is a secular literature-based curriculum that has been running for around 16 years (since 2005). They offer both online and hard-copy material.
Literature-Based Approach vs Classical
Very briefly, I'll compare the Literature approach with other methods.
Literature-based is less rigorous compared to the classical approach. There is less memorization, debate, logical training, but probably a similar amount of reading.

Literature-Based Learning Approach vs Charlotte Mason
When I first heard of the Literature-Based Learning Approach, I thought it was just a disguised version of the Charlotte Mason educational approach. But, it's not exactly.
Charlotte Mason thought learning should be a little more gentle (compared to rigorous classical standards used in her day) and developed a less rigid curriculum that taught children using living books (fun educational books or storybooks that teach children instead of dry textbooks).
And this is one big parallel I noticed between the two approaches.
They also both try to test children using narration techniques which is a Charlotte Mason invention.
Literature-Based Approach vs Traditional
There are also similar elements to the traditional approach in that parents get a schedule to try to keep kids on track.
There's also testing as you might see in the traditional and classical approaches so parents know exactly exactly where their children sit in relation to others around them.
Conclusion
Choose the Literature-Based Approach if you're a person who yearns for a program that is somewhat similar to traditional homeschooling methods but uses fun, and engaging stories to teach kids. Use this method if you love books and you think your kids do too. And use this method if you want your kids to become firmly acquainted with many old classics. Au Revoir!