Many of my friends use the Sonlight curriculum in their homeschools. They love the program because of the quality of the books it uses. That is, the books have many old classics which promote a strong Christian worldview. Homeschool parents love this!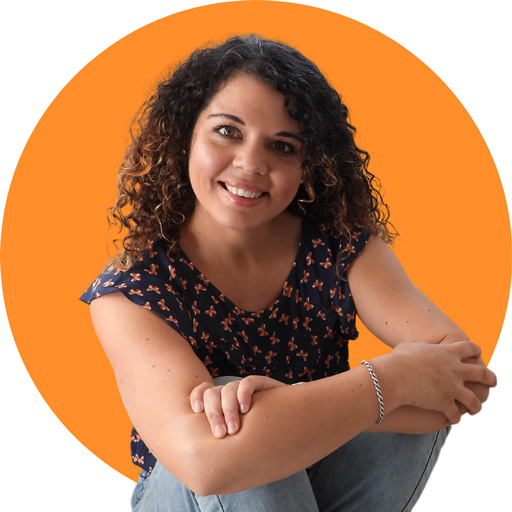 I hope you enjoy reading this blog post. If you want to do my course on how to homeschool, click here.
This program aims to teach children using fun storybooks more than dry textbooks. This means a child's interest will be retained longer than if they were using dry textbooks.
But, is it worth it? We'll have a look at the program below before sifting through some online Sonlight reviews (at the end of the article) to see what others say about it.
(By the way, I'm not affiliated with Sonlight. I'm just reviewing the curriculum for my readers.)
Let's get further acquainted with this program below.
Tell me about the Sonlight curriculum in a nutshell?
Sonlight is a complete Christian, literature-based homeschool curriculum. They have easy-to-use lesson plans, schedules and materials from preschool through to high school.
You don't have to supplement any of the materials as the program has everything you need to teach your children.
They also offer parents a great choice between having a four-day or five-day per week teaching program. This means you can have a day off if you choose the 4-day-per-week option (who wouldn't want that!).
What is unique about your program?
Sonlight is the original literature-based homeschool curriculum. This means the currriculum uses an array of useful and engaging books to hold children's interest longer.
They prefer using literary fiction, non-fiction, biographies, illustrations and experiments over using dry textbooks and rote memorization techniques.
Why would a parent be more inclined to use Sonlight compared to others?
First of all, this is a Christian curriculum, so Christian parents would prefer this one as it lines up with their beliefs.
And then, if you're a parent who is tired of teaching with boring textbooks, you might use Sonlight as it helps you teach with stories more than textbooks using its unique literature-based approach.
Why did your program begin (was it to fill a hole in an area?)
We celebrated our 30th year of serving homeschool families last year. Our company began in response to a need for overseas missions works to obtain quality academic materials for their children so they could stay on the field another year.
How many years has the program been running for?
Sonlight has now been running for many years. This is its 31st year.
Is Sonlight an online curriculum or hard-copy?
Sonlight is literature-based, so the majority of our curriculum materials are hard copy.
But, they do offer some materials in digital format.
There is also some manipulatives students can use for Math, Science and Electives.
Which homeschool method does the program most closely follow?
Sonlight uses what they call  Literature-Based Learning which was explained further up the page.
But, according to this article, they also have hints of Charlotte Mason and Classical homeschooling methods.
There is definitely influence from both of these time-tested methods. Sonlighters learn grammar and writing through weekly narrations and copywork. Sonlight without question gives a soothing Charlotte Mason vibe. The promise of simple, easy days of deep thoughts and connections lies between the pages of each and every living book. However, the program provides peace of mind for the mom who yearns for a clear, concise guide that she doesn't have to spend time planning.
Does Sonlight offer all general subjects?
Yes, they offer all subjects. You can look at their list of subjects here.
Does the program offer all grades?
Yes, they offer all grades. You can browse their curriculum by level grades here.
Do you have tutors students can access? If so, what are the details?
No. Sonlight gives parents detailed Instructor Guides instead so parents know exactly what to do and teach.
How long would it take the average student to complete their work?
Because you can choose either a four-day or five-day week, times vary.
It is also hard to nail down the time it takes every day as people complete the program in different times. This is what one of the staff had to say on the issue:
There is no specific time frame. But, we offer an approximate time frame for each level of our program on our web site and in our catalog.

Because we are a literature-based program, it is very difficult to assign a specific amount of time. With so much reading and discussion, it fluctuates a great deal. – Judy
Another reason the timing is hard to nail down is because the program is self-paced, so children can do the work in their own time – either faster or slower than normal.
Is the Sonlight curriculum specifically for special needs? If so, in what way?
While it doesn't seem the curriculum was created specifically for special needs homeschooled students, many children with special needs use the the program as it offers short lessons and engaging read-alouds to learn from.
Sonlight is especially useful if you have a child with Autism/Aspergers as you can see in this linked article, because it:
read-alouds and discussions don't require motor skills
is self-paced and
encourages children to learn subjects (like history) through fiction.
Is the Sonlight curriculum accredited?
No, it isn't, but the reason it isn't is that it is an international company, not just a US-based company. This article explained it a little more:
The core reason we are not accredited is because we are not only a US company, but an international one as well. Because of this, accreditation would not be an easy process for us. Requirements for accreditation not only vary from state to state, but also from country to country.
Thankfully, homeschool students don't need accreditation. That is, homeschool graduates can easily enter college or tertiary studies by sitting a SAT exam.
What is the website URL?
What is the link to the curriculum shopping page?
https://www.sonlight.com/homeschool/curriculum-options/
Does the organization have any Christian affiliation?
If you're a Christian, it's important to find a program that has the same worldview as yourself.
And, yes, Sonlight is a Christian program. It teaches the Bible as a subject.
You can read more about what makes Sonlight a Christian curriculum here.
Pros of Sonlight-Reviews
I trawled through online Sonlight reviews to find some common points of agreement and have listed some of the pros of this program below.
Planning
If you buy a Sonlight curriculum, you don't have to worry about making your own curriculum as all the planning has been done for you. It comes with two schedules (a five or four-day week), so you can have one day off.
Great Selection of Books
As you would think with a literature-based curriculum, the Sonlight reviews talked a lot about the large selection of books. Books are of good quality and feature a great vocabulary and interesting storylines. These types of books are sometimes called 'living books' which is a Charlotte Mason concept.
Christian Worldview
Finding a Christian curriculum that inserts its worldview into all subjects is so important today. Sonlight does a great job of this.
Math
Many Sonlight reviews mentioned how impressed they were with the math component.
Mission-Focused
A few parents mentioned how glad they were the curriculum was mission-focused.
Cons of Sonlight-Reviews
I also went through Sonlight reviews to find some common points of agreement regarding the cons of this program and have listed them below.
Cost
Every second Sonlight review I read said Sonlight was expensive. This can be a significant disadvantage if you don't have a lot of money to spend on this program.
However, if you don't want to go looking elsewhere for supplementary homeschooling material, Sonlight is a good option as you get everything down to the last paperclip included in the package!
If cost is a huge factor for you, check out these low-cost or free curricula.
Shipping Fees
Because so much is included in the package, it can cost a lot to ship this curriculum.
Time to do the work
Sonlight isn't the briefest of curricula. Some parents won't mind this. Others won't like it.
This can be stressful for the parent who thinks they need to do absolutely everything in the curriculum they've been sent. Don't worry, you don't. It says many times on their website that you don't have to do it all!
But, a very full curriculum like Sonlight might cause stress if you don't feel you want to judge what material to skip.
Difficult if you have multiple children
A few mothers commented that they found this curriculum difficult to do with multiple children. It's difficult to give the program as much attention as it deserves with little children in the mix.
If you don't have a lot of time to do this, and you have a big family make sure you investigate these family-style homeschool curriculum.
Other Points from Sonlight Reviews
The reviews also mentioned how interconnected the subjects were. This means you can't easily separate a subject from the pack as they all rely on one another. I personally love when a curriculum does this. After all, life isn't disconnected. Why make a curriculum like that?
However, some moms wanted to use only some parts of the program (thereby creating an eclectic curriculum). Therefore, they found this aspect difficult.
Conclusion
The Sonlight curriculum is a great option if you want to get away from an education that uses dry textbooks and rote memorization. Instead, the program offers the original literature-based homeschool curriculum that uses great stories and the best materials available today to teach children. You can check them out on the above links.