Homeschooling provides families with the opportunity to customize their child's education and instill a love for learning. For history enthusiasts, there are many homeschool curriculum programs available that offer unique and engaging approaches to teaching history. From Christian-based perspectives to hands-on, project-based methods, there's something for every family and student. To help you find the right fit, we've compiled a list of 30 of the best history homeschool curriculum programs on the market.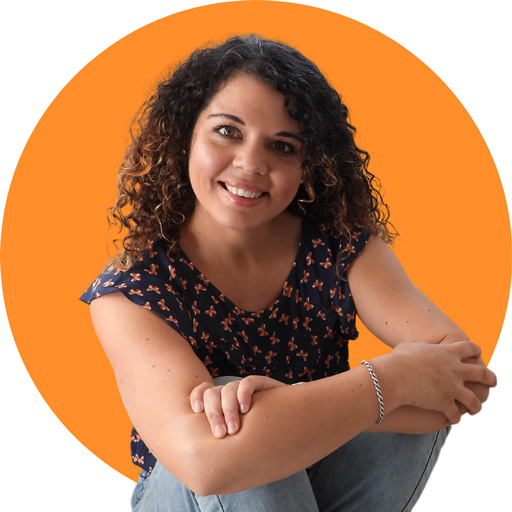 I hope you enjoy reading this blog post. If you want to do my course on how to homeschool, click here.
By the way, if you are a newcomer to homeschooling, I highly suggest enrolling in the Homeschool Parenting Program. This program will provide you with comprehensive knowledge of homeschooling, ensuring that you feel confident and at ease. The course is both engaging and enlightening.
Affiliate links are used on this website.
Best History Curriculum Programs for Homeschoolers
Here are 30 history homeschool curriculum options with a line to describe each and why they're unique:
Notgrass History is an easy-to-use curriculum that offers a Christian perspective on world history. The history homeschool curriculum uses narrative lessons that are easy for kids from elementary school to high school to understand.
Plus, Notgrass History provides hands-on learning opportunities, projects, and primary source documents to engage children's interests. And the historical novels and biographies create meaty history lessons that bring history to life.
Check out Notgrass History here.
Compass Classroom offers American History, Modernity, Antiquity, Christendom, and more! The homeschool video lessons provide exciting stories from a Christian worldview.
The Christian homeschool history curriculum provides high school students with four years, or credits, of history. Students have the option of completing the self-paced curriculum or taking a facilitated course.
The curriculum uses video lessons along with a student and teacher book set.
Check out Compass Classroom here.
Mystery of History focuses on the history of civilization from a biblical perspective…glowing reviews from my pastor's wife! The young earth and Biblical perspective helps children see God's hand throughout history.
Mystery of History is a history curriculum for the homeschool that consists of four books to be worked through at a pace of one book a year. Each book is written in a conversational style for children between first grade and twelfth grade simplifying history for busy homeschool families.
While Mystery of History is a stand-alone series, you will find many supplements such as The Mystery of History Activity pack, a companion resource to the Mystery of History curriculum, that expand the learning.
Check out Mystery of History here.
BJU Press Heritage Studies program makes history and social studies topics engaging and relevant by incorporating interactive activities. The curriculum provides a biblical perspective, examining how God has influenced human events throughout history and challenging students to evaluate concepts in light of Scripture.
By studying historical figures and evaluating cultural values, economic issues, and governmental systems, students are prepared to be good citizens and critical thinkers.
The program seeks to present history in a balanced manner and encourages students to think for themselves. They also have video lessons so kids can teach themselves!
Check out BJU Press (Heritage Studies) here.
Generations Homeschool Curriculum stands out for history-focused learning. With engaging narratives and interactive projects, it brings history to life and fosters deep understanding.
By connecting historical lessons with real-world context, it makes history relevant and captivating. Generations adapts well to diverse learning styles and is affordable.
It is a great choice for families seeking an enriching history homeschooling experience.
For more details, check out a review of Generations homeschool curriculum here.
Diana Waring Presents offers a homeschool history curriculum that seamlessly combines the Bible with historical events. This curriculum is designed with an easy-to-use, multi-level approach and draws inspiration from the Charlotte Mason/Unit-Study methods.
It caters to all learning styles with a range of engaging activities, including hands-on exercises, inspiring readings, audio resources, and more.
By exploring history from a biblical perspective, this curriculum helps students develop a comprehensive understanding of the subject matter.
Check out History Revealed here.
The Story of the World uses a narrative approach to tell the story of world history. Susan Wise Bauer's homeschool history curriculum, The Story of the World, takes an integrated approach to exploring the history of the entire world.
With Bauer's straightforward approach, students can embark on a captivating journey through The Ancient Times (Story of the World Level 1), The Middle Ages (Story of the World Level 2), Early Modern Times (Story of the World Level 3), and The Modern Age (Story of the World Level 4) in chronological order.
This curriculum offers an immersive experience that enables students to gain a comprehensive understanding of history.
The secular homeschool history curriculum provides an excellent education for children between the first and eighth grades.
Check out The Story of the World here.
My Father's World integrates history, geography, and Bible study into a unified study. It's a Christian curriculum designed for kids from preschool through high school.
The Classical Christian curriculum uses hands-on learning to aid retention and is designed to be used by multiple age levels.
My Father's World combines Hebraic classical education, Charlotte Mason, unit studies, and literature to create a history curriculum for homeschool families that combines many subjects into one easy-to-use program.
Check out My Father's World here.
Schoolhouse Teachers offers a basic math curriculum plus plenty of advanced electives. In addition, they provide history lessons in a variety of formats for a wide range of ages from preschool through high school.
The preschool course teaches kids about one historical figure per letter of the alphabet through coloring pages, poems, videos, and more. Schoolhouse Teachers also provides an American history homeschool curriculum with Socratic discussions for high school students that includes a downloadable text and a video component.
Check out Schoolhouse Teachers here.
Time Travelers History is a multi-sensory approach to history with hands-on activities and projects. It's a US history homeschool curriculum that's fun for children between the third and eighth grades.
The text, masters, directions, photos, and resource lists are provided, however, parents will need to pick up the needed supplies themselves. The series begins with the New World Explorers and ends with World War Two.
Check out Time Travelers History here.
The Usborne Book of World History provides a comprehensive, illustrated reference book for children. The secular book begins by introducing kids to ancient civilizations and continuing the survey of history through the twentieth century.
Kids read about daily life, culture, and art of human civilizations in addition to major world events. The book is designed to be read by kids in the fourth grade or older with a reading age of nine to ten.
Check out The Usborne Book of World History here.
Tapestry of Grace offers a literature-based curriculum for multiple ages. It's a classical Christian world history homeschool curriculum that begins with ancient civilizations and ends with modern events over the course of four years.
The unit study combines literature, geography, worldview, art, and more to the study of history.
Year One of Tapestry of Grace covers the ancient world. Year Two begins with the Fall of Rome and ends in the year 1800. Year Three provides an in-depth study of the 19th Century, while Year Four completes the cycle of history by covering events in the 20th and 21st centuries.
The weekly plans include reading assignments for all homeschooled children. In addition, there are worksheets, discussion questions, maps, teacher's notes, and more available.
Check out Tapestry of Grace here.
Easy Peasy All-in-One Homeschool is a free, online curriculum that covers history, literature, and more. The homeschool world history curriculum provides material for children between the first and fourth grades, the fifth through eighth grade, and high school.
History for the younger children covers ancient history, early American history, geography, and modern history. High school history offers world history, American history, government, and modern American history.
Check out Easy Peasy All-in-One Homeschool here.
Abeka and Abeka Academy offers an Accredited and unaccredited distance learning program that uses A Beka Book curriculum. The Christian material is designed for both the homeschool as well as traditional classrooms.
Abeka uses a spiral learning approach to facilitate children's understanding and mastery of the material. The curriculum provides material for kids from early elementary school through high school.
Check out Abeka here.
Looking for the best homeschool history curriculum for your family is difficult. One option is Monarch Online Homeschool.  Monarch Online Homeschool provides an online Christian curriculum that includes history and other subjects.
The interactive online learning approach helps kids see and appreciate God's hand in human history. Monarch also includes lessons in social studies, government, and citizenship within the history and geography curriculum.
Check out Monarch Online Homeschool here.
Switched-On School provides a computer-based curriculum that covers history and other subjects. The complete and Bible-based program is offered for grades three through twelve.
Major themes of geography, government and citizenship, economics, social studies, and history are used to help kids understand God's activity during the course of human history. The lessons include rich, interactive content that will help to keep kids engaged with their education.
Check out Switched-On Schoolhouse here.
As you're looking for the best history curriculum for a homeschool, consider using The History of Us. The History of Us by Joy Hakim is a curriculum that focuses on American history beginning with prehistory.
The series contains ten engaging books that contain original documents and vivid stories to bring American history to life. The books can be used as a stand-alone curriculum or to supplement a different history program.
Check out The History of Us here.
The Critical Thinking Company offers history resources that emphasize critical thinking skills. The Critical Thinking in US History series uses primary source documents and discussion questions to help kids see and understand different perspectives on world history. This allows children to develop a deeper understanding of American history.
In addition, the Critical Thinking Compay offers a program titled History Detective.
History Detective is a curriculum that encourages children to explore history as detectives. The program includes fascinating lessons and activities to get kids to engage with the material and develop critical thinking skills. Kids read a lesson, answer questions, and learn to support their conclusions.
History Detective covers ancient history, medieval history, and early American history.
Check out The Critical Thinking Co. here
Konos is a character-building curriculum that incorporates history and other subjects. The curriculum focuses on one character trait for one or two months while studying science, social studies, art, music, literature, the Bible, health, and more.
Each volume is a teacher's manual with lessons for all children between kindergarten and the eighth grade. At the high school level, history becomes the center of education. Literature, Bible, composition, critical thinking, art and music, and more are incorporated into the study of world history.
Check out Konos here.
Another curriculum to consider as you're looking for the best history homeschool curriculum is Beautiful Feet Books. Beautiful Feet Books uses living books to form the backbone of a history curriculum.
They begin with a study of American History using excellent children's books and resources. Kids read a combination of historical reference books and excellent literature to develop an understanding of the world around them.
Check out Beautiful Feet Books here.
History is the center of Sonlight's curriculum. Each level is aimed at kids in three different grade levels making it easier for large families to combine children. History, Bible, geography, and reading are combined.
The curriculum begins with world cultures and American history for the youngest children. The program then moves to world history before cycling to American history again. The Eastern hemisphere is also covered as its own year plan.
Check out Sonlight here.
If you are looking for a Texas history homeschool curriculum for your family, be sure to look at Discover Texas Online. It's a curriculum created for both homeschools and private schools.
The curriculum is divided over ten volumes allowing families to cover one volume a month. The volumes narrate Texas history using short articles and images.
There are links to websites and videos along with suggested field trips to different places in Texas. In addition, there are vocabulary printouts, maps, and more to help keep kids engaged.
Check out Discover Texas Online here.
Five in a Row is a  literature-based curriculum that covers history and geography. One high-quality picture book is read five days in a row.
On one day, extended studies cover social studies topics such as history or geography. On another day, a language arts topic is covered. Science, art and music, and life skills are also covered during the week.
Five in a Row is a beautiful way to gently introduce young children to the world.
Check out Five in a Row here.
Trail Guide to Learning is a  literature-based curriculum that covers history and other subjects. In fact, every subject other than math is covered.
Kids learn about a topic in history and read about it in literature. Trail Guide to Learning also connects geography and science along with art and music. Hands-on learning and games are also included in the curriculum to help kids retain the information they're learning.
The curriculum is based on Dr. Ruth Beechick's philosophy.
Check out Trail Guide to Learning here.
History Pockets provide hands-on, interactive resources for teaching history. The pockets involve fun activities such as mapping work, 3-D art assignments, and crafts.
Children will also be required to complete reading and writing assignments that demonstrate topics they're learning about.
History Pockets were designed for children between the first and sixth grades.
Check out History Pockets here.
Learning Through Picture Books is a resource for teaching history and other subjects using picture books. Instead of using costly and boring textbooks, Learning Through Picture Books walks homeschool parents through setting up a history curriculum that uses excellent picture books.
These living books intrigue children and engage them in their history studies. As a result, kids remember more information and may be inspired to do extra research in their free time.
Check out Homeschooling with Picture Books here.
The Global Village School is a literature-based curriculum that covers world history. Their goal is to provide a hybrid between homeschooling and private schooling that allows children to pursue their own interests.
The curriculum favors living books while kids study history from ancient civilizations to the present. The goal is to give children a personalized, engaging, and living education for kids.
The curriculum guides help you chart a personalized education for your children.
Check out The Global Village School here.
History for Little Pilgrims is a history curriculum for younger children that emphasizes American and Christian heritage. It follows the central theme of how the Kingdom of God is built beginning with Adam and Eve.
From there, the History of Little Pilgrims continues to follow God's work in history as it uses the Bible as the foundation of history. The curriculum also includes a teacher's manual and a coloring book.
Check out History for Little Pilgrims here.
The Good and the Beautiful offers a history curriculum that focuses on God and character. The format is a family-style study allowing homeschool families to combine all children between the first and the eighth grades into one class.
Each year covers the entirety of history from ancient civilizations through the modern era but at the same time, each year covers different events. This allows children to experience the entirety of human civilization from beginning to end in one school year while still varying the courses so kids don't get bored studying the same topic each year.
Check out The Good and the Beautiful here.
Biblioplan provides families with a classical history and literature curriculum that the entire family can enjoy.
The plan begins by spending a year studying the ancients before studying the medieval and Renaissance time periods the next year. The third year is spent studying the early modern time period while the fourth year covers modern times.
Biblioplan is a flexible curriculum that integrates Biblical and church history within the context of world and American history.
Check out Biblioplan here.
These are just a few of the many history homeschool curriculum options available. Each one offers a unique approach and perspective on teaching history, and it's important to choose one that aligns with your educational philosophy and goals.
These are just a few of the many history homeschool curriculum options available. Each one offers a unique approach and perspective on teaching history, and it's important to choose one that aligns with your educational philosophy and goals.
Historic Speeches Every Homeschooler Needs to Know
Shortcircuit history and look at 26 of the most famous historic speeches here.
Children can learn their history from primary sources and store this knowledge away as important memory work they can use on future occasions.
Want to Learn About Homeschooling?
So, you've learned a lot about history curriculum programs today.
But you may want to learn more about homeschooling in general. There are two great ways to learn more about homeschooling: one is free, and one is a $67 fundamentals course.
1. The Ultimate Homeschool Parenting Program
Transform your homeschooling experience and take it to the next level with our comprehensive online course.
Led by expert educator Rebecca Devitt, you'll learn the strategies and techniques you need to succeed in homeschooling. This program is packed with valuable resources, a personalized curriculum, and an effective way to manage your time that will help your children thrive.
You'll have lifetime access to the course for just $67.
Sign up now and start your journey to a successful homeschooling experience!
2. The Free How to Homeschool YouTube Channel
Want something better than a homeschool blog? Look no further than the How to Homeschool YouTube channel!
This channel is designed to help homeschooling parents with expert tips, educational content, and a wide range of resources.
Whether you're a seasoned veteran or new to the homeschooling world, you'll find something valuable on our channel. And the best part? It's completely free!
I know you're going to love the channel!
Conclusion on History Homeschool Curriculum Programs
When it comes to homeschooling and teaching history, there's no one-size-fits-all approach. With so many options available, it's important to take the time to research and choose a curriculum that aligns with your educational philosophy and goals. Whether you're looking for a comprehensive program that covers world history or a specialized curriculum that focuses on a specific time period, there's a program out there that will meet your needs. With the right curriculum in place, homeschooling can be a fun and educational experience for both you and your child. By exploring the various options, you can ensure that your child develops a deep appreciation and understanding of history.