Homeschooling provides families with the opportunity to customize their child's education and instill a love for learning. For history enthusiasts, there are many homeschool curriculum programs available that offer unique and engaging approaches to teaching history. From Christian-based perspectives to hands-on, project-based methods, there's something for every family and student. To help you find the right fit, we've compiled a list of 30 of the best history homeschool curriculum programs on the market.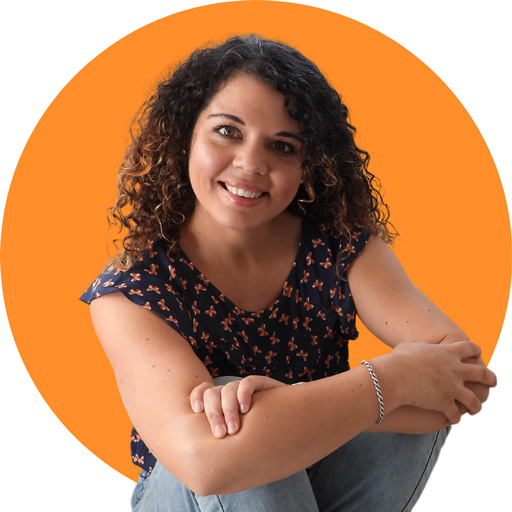 I hope you enjoy reading this blog post. If you want to do my course on how to homeschool, click here.
By the way, if you are a newcomer to homeschooling, I highly suggest enrolling in the Homeschool Parenting Program. This program will provide you with comprehensive knowledge of homeschooling, ensuring that you feel confident and at ease. The course is both engaging and enlightening.
Affiliate links are used on this website.
30 Best History Homeschool Curriculum Programs
Here are 30 history homeschool curriculum options with a line to describe each and why they're unique:
Notgrass History – Offers a Christian perspective on world history.
Compass Classroom – Offers American History, Modernity, Antiquity, Christendom, and more!
Mystery of History – Focuses on the history of civilization from a biblical perspective…glowing reviews from my pastor's wife!
BJU Press (Heritage Studies) – BJU Press Heritage Studies program makes history and social studies topics engaging and relevant by incorporating interactive activities. The curriculum provides a biblical perspective, examining how God has influenced human events throughout history and challenging students to evaluate concepts in light of Scripture. By studying historical figures and evaluating cultural values, economic issues, and governmental systems, students are prepared to be good citizens and critical thinkers. The program seeks to present history in a balanced manner and encourages students to think for themselves. They also have video lessons so kids can teach themselves!
History Revealed – Diana Waring Presents offers a homeschool history curriculum that seamlessly combines the Bible with historical events. This curriculum is designed with an easy-to-use, multi-level approach and draws inspiration from the Charlotte Mason/Unit-Study methods. It caters to all learning styles with a range of engaging activities, including hands-on exercises, inspiring readings, audio resources, and more. By exploring history from a biblical perspective, this curriculum helps students develop a comprehensive understanding of the subject matter.
The Story of the World – Uses a narrative approach to tell the story of world history. Susan Wise Bauer's homeschool history curriculum, The Story of the World, takes an integrated approach to exploring the history of the entire world. With Bauer's straightforward approach, students can embark on a captivating journey through The Ancient Times (Story of the World Level 1), The Middle Ages (Story of the World Level 2), Early Modern Times (Story of the World Level 3), and The Modern Age (Story of the World Level 4) in chronological order. This curriculum offers an immersive experience that enables students to gain a comprehensive understanding of history.
My Father's World – Integrates history, geography, and Bible study.
Schoolhouse Teachers – Basic math curriculum plus plenty of advanced electives.
Time Travelers History – A multi-sensory approach to history with hands-on activities and projects.
The Usborne Book of World History – A comprehensive, illustrated reference book for children.
Rosetta Stone Homeschool – Uses a foreign language immersion approach to teach history and geography.
Tapestry of Grace – Offers a literature-based curriculum for multiple ages.
Easy Peasy All-in-One Homeschool – A free, online curriculum that covers history, literature, and more.
Abeka & Abeka Academy – Accredited and unaccredited distance learning program that uses A Beka Book curriculum.
Monarch Online Homeschool – An online Christian curriculum that includes history and other subjects.
Switched-On Schoolhouse – A computer-based curriculum that covers history and other subjects (now discontinued).
The Homeschool Mom's Guide to World History – A resource for creating a customized history curriculum.
The History of Us – A curriculum that focuses on American history.
The Critical Thinking Co. – Offers history resources that emphasize critical thinking skills.
KONOS – A character-building curriculum that incorporates history and other subjects.
The History Adventure – A hands-on, project-based curriculum.
The Unit Study Approach to Homeschooling – A guide to creating unit studies, which can include history and other subjects.
Five in a Row – A literature-based curriculum that covers history and geography.
Trail Guide to Learning – A literature-based curriculum that covers history and other subjects.
The World in Pictures for Little Folks – A picture-based curriculum for younger children.
History Pockets – Hands-on, interactive resources for teaching history.
Homeschooling with Picture Books – A resource for teaching history and other subjects using picture books.
The Global Village School – A literature-based curriculum that covers world history.
History for Little Pilgrims – A history curriculum for younger children that emphasizes American and Christian heritage.
The Mystery of History Activity Pack – A companion resource to the Mystery of History curriculum.
The Adventures of Molly and Mason – A series of history books for children that covers different time periods.
History Detective – A curriculum that encourages children to explore history as detectives.
These are just a few of the many history homeschool curriculum options available. Each one offers a unique approach and perspective on teaching history, and it's important to choose one that aligns with your educational philosophy and goals.
Want to Learn About Homeschooling?
So, you've learned a lot about history curriculum programs today.
But you may want to learn more about homeschooling in general. There are two great ways to learn more about homeschooling: one is free, and one is a $67 fundamentals course.
1. The Ultimate Homeschool Parenting Program
Transform your homeschooling experience and take it to the next level with our comprehensive online course.
Led by expert educator Rebecca Devitt, you'll learn the strategies and techniques you need to succeed in homeschooling. This program is packed with valuable resources, a personalized curriculum, and an effective way to manage your time that will help your children thrive.
You'll have lifetime access to the course for just $67.
Sign up now and start your journey to a successful homeschooling experience!
2. The Free How to Homeschool YouTube Channel
Want something better than a homeschool blog? Look no further than the How to Homeschool YouTube channel!
This channel is designed to help homeschooling parents with expert tips, educational content, and a wide range of resources.
Whether you're a seasoned veteran or new to the homeschooling world, you'll find something valuable on our channel. And the best part? It's completely free!
I know you're going to love the channel!
Conclusion on History Homeschool Curriculum Programs
When it comes to homeschooling and teaching history, there's no one-size-fits-all approach. With so many options available, it's important to take the time to research and choose a curriculum that aligns with your educational philosophy and goals. Whether you're looking for a comprehensive program that covers world history or a specialized curriculum that focuses on a specific time period, there's a program out there that will meet your needs. With the right curriculum in place, homeschooling can be a fun and educational experience for both you and your child. By exploring the various options, you can ensure that your child develops a deep appreciation and understanding of history.