Are you on the lookout for a homeschool curriculum that offers a balanced, nourishing, and family-friendly approach to education? A Gentle Feast (AGF) is one of the best Charlotte Mason curriculum choices today. It is an open-and-go curriculum inspired by the timeless teachings of Charlotte Mason, designed with Christian families in mind. AGF combines living books, online resources, and specially curated materials to create a comprehensive educational experience for grades one through twelve, excluding math. In this A Gentle Feast review, we're going to look at the features of this curriculum and its pros and cons.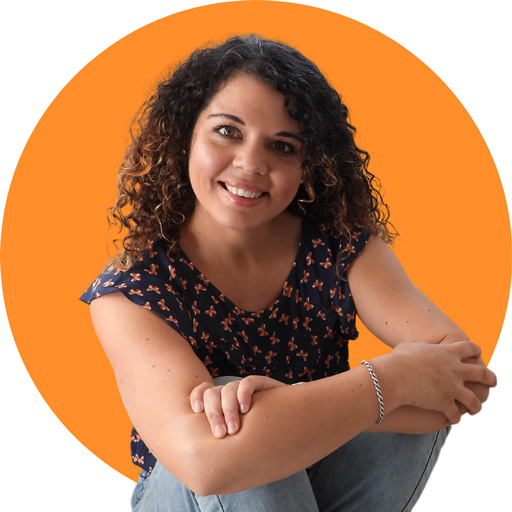 I hope you enjoy reading this blog post. If you want to do my course on how to homeschool, click here.
I've also done a lot of research into this curriculum and analyzed five A Gentle Feast reviews from video and web reviews to get a balanced perspective.
I'll show you my findings from these reviews after we've done an in-depth review of the curriculum itself.
Let's get started!
Affiliate links used in this article.
What is the A Gentle Feast Curriculum?
The A Gentle Feast Curriculum is a flexible educational program based on the principles of the Charlotte Mason approach.
It is designed for Christian families and encourages collaborative learning within the family.
The curriculum combines various resources, including:
online sources,
materials provided in the A Gentle Feast courses, and
other educational materials to create a comprehensive curriculum for grades one through twelve.
A Gentle Feast provides complete a) lesson plans and b) a substantial amount of lesson material.
However, families using this curriculum will still need to acquire several books through purchase or borrowing.
The main course materials are available online as a set of resources with lifetime access.
Additionally, supplementary resources can be accessed as PDF files or printed books.
Does AGF Cover All Grades?
The curriculum is divided into four forms, each tailored to specific grade ranges:
Form I: Covers grades one through three.
Form II: Designed for grades four through six.
Form III: Intended for grades seven through nine.
Form IV: Suitable for grades ten through twelve.
So, the program covers all grades in different forms.
Does A Gentle Feast Curriculum Cover All Subjects?
They cover all subjects except for math. If you want a math curriculum, you can check out:
These are some great options for homeschool math curriculum.
Also, Language Arts are offered as an optional extra with AGF.
It's not part of their basic package but you can choose to add it on (see 'Optional Add-Ons' section further down the page for more dets.)
How Forms and Cycles Relate
The AGF curriculum is thoughtfully structured into four distinct forms, each tailored to specific grade ranges.
Form I caters to grades one through three, Form II is designed for grades four through six, Form III accommodates grades seven through nine, and Form IV is suited for grades ten through twelve.
The comprehensive nature of A Gentle Feast curriculum allows families to embark on a cyclical journey through history, selecting from four fascinating historical eras:
Cycle 1: Columbus, Conquests, and Colonies (American and British history from 1000 to 1650 plus early ancient civilizations and the Egyptians)
Cycle 2: Wars, Whigs, and Washington (American and British history from 1650 to 1803 plus Ancient Greece)
Cycle 3: Reforms, Revolutions, and Reconstructions (American, British, and World history from around 1800 to 1900 plus Ancient Rome)
Cycle 4: Modern Times (American, British, and World history from 1900 to the present plus the early Middle Ages)
Selecting a cycle allows families to delve into history and culture deeply, creating meaningful connections across various subjects and fostering a rich understanding of the world.
A Family-Style Curriculum
A Gentle Feast is the ultimate family-style homeschool curriculum.
AGF places a big emphasis on family learning.
For parents with multiple children, the curriculum encourages selecting a cycle first and then choosing the appropriate form(s) to ensure that related topics are covered simultaneously.
This approach not only streamlines planning and preparation but also nurtures a strong sense of camaraderie and shared learning experiences within the family.
But, let's take a look at different parts of the curriculum because the AGF program unfolds like a well-organized feast, with different blocks of activities representing different courses.
Morning Time
Morning Time block is a time during the day when mom sits down with the children, and they go through a Morning routine.
Morning time is like the appetizer in the feast, initiating each school day with:
Bible reading,
memory verses, and
rotating activities like

hymn studies,
poetry,
recitation,
picture studies,
composer studies, and
captivating read-aloud books.
The Morning Time block not only fosters spiritual growth but also cultivates an appreciation for art and literature in the Charlotte Mason style.
Language Arts
The Language Arts block serves as the soup and salad, comprising:
phonics (for younger students),
grammar,
composition, and
indirect spelling instruction through copywork and dictation.
AGF recommends complementing the main curriculum with student language arts packets, which align with each cycle and form (so your child is copying things they're familiar with).
These packets provide a structured approach to language development while intertwining seamlessly with literature and history studies.
Academic Block
The main course, aptly named the Academic Block, offers a nice mix of subjects such as:
natural history,
geography,
history,
math,
foreign languages (Spanish, French, Latin, & German),
singing, and
physical education.
Science is introduced for Forms II and above, enhancing the students' scientific understanding.
Notably, AGF's approach to history stands out, as it does not follow a strictly chronological sequence.
Instead, it emphasizes American and British history and uses living books to animate historical characters and events, making history both fascinating and relevant to students.
Dessert – The Cherry on Top
The Dessert portion of AGF presents various engaging activities, including:
nature study,
"poetry tea time,"
drawing, and
read-aloud books.
Forms II and above delve into the study of Shakespeare and Plutarch, adding a literary and cultural dimension to the curriculum.
Optional Add-Ons
To enhance the AGF experience, optional add-ons such as the:
Morning Time bundle,
Teacher Planner, and
student language arts packets are available.
Let's have a closer look at these in more detail below
Morning Time Bundle
The Morning Time Bundle is a fun manual designed to enhance your family's mornings with enriching activities. It's quality is what makes this one of the best charlotte mason homeschool curriculum picks today.
It includes:
plans,
poems,
pictures (full pictures available in color on page!), and
hymns for a meaningful and inspiring start to the day.
The bundle also provides digital student pages with beautiful black and white line-drawn illustrations, which can be compiled into a Morning Time Binder or Menu.
This allows your child to have all the necessary materials at their fingertips, creating a convenient and engaging morning routine.
Teacher Planner
The Printed Teacher Planner is a must-have tool for parents overseeing multiple cycles within the A Gentle Feast curriculum.
This beautifully printed, full-color planner contains 36 weeks of well-organized lesson plans, making it easy to access materials for all four forms.
With this planner, planning for multiple ages becomes a breeze, enabling smoother and more efficient homeschooling days.
Beyond lesson plans, the Teacher Planner also offers valuable insights into how to teach each subject according to Charlotte Mason's philosophy.
It provides guidance on:
book talk questions,
yearly and term planning pages,
extension activities,
booklists, and
a wealth of additional resources.
This makes the Teacher Planner an indispensable companion for parents using the curriculum with multiple ages.
Student Language Arts Packets
The Language Arts Student Packets are a valuable addition to the online base curriculum, offering essential language development lessons based on each cycle's readings and time period.
These packets cover:
copywork,
dictation,
composition, and
grammar (in the elementary years).
For students who are still developing reading fluency, the packets also include handwriting and reading curriculums to support their learning journey.
With a well-structured approach to language development, these packets complement the core curriculum, ensuring a comprehensive language arts education for your child.

Is the A Gentle Feast Curriculum Flexible?
Very. AGF fosters an environment of flexibility, allowing parents to adapt and tailor the curriculum to suit the unique needs and interests of their children.
This adaptability ensures that each child's educational journey is engaging, enjoyable, and fulfilling.
It's also flexible in that you can teach multiple children at the same time, reducing the time you need to spend teaching your kids!
A Gentle Feast Pros and Cons
There are several pros and cons of this curriculum I discovered by listening to five A Gentle Feast reviews on Youtube and the web.
Let's take a closer look at them below.
Pros
Very affordable because you can source materials yourself
The program covers all ages and is a good high school Charlotte Mason curriculum
Family-Friendly because you can do it with multiple ages and grades
Beautiful artwork in color to display and analyze during morning time
Variety of resources, including books, online resources, and more
Lifetime access to everything so you can use it with multiple kids
Repetitive cycle history so you can go over a history topic in more detail when children are older
Cons
you have to source some materials yourself (but this makes it more affordable too)
no math program (purchase math separately)
Language Arts need to be purchased separately (a pro if you don't want this in the basic package)
books don't come with the package (but this also makes it more affordable because you can get homeschool books secondhand)
Charlotte Mason and Christian approach is great for some but won't suit others…it depends on your family!
It's a newer program, so there is still the odd bug (the Canadian program is still being developed)
A Gentle Feast Reviews – Further points
There are also other points about the curriculum I noticed in other reviews. We'll take a look at them below.
A Gentle Feast provides ample parental resources, including a 90-page foundational methods and principles ebook, an introductory video course, and access to a supportive online community.
A Gentle Feast's strength lies in its flexibility and ease of substitution for books or subjects as needed.
The A Gentle Feast curriculum is balanced with older and newer books
The curriculum offers specific lesson plans, book lists, and narration tips for each form, allowing for customization and easy combination of forms for families with multiple children.
Criticism and Praise for the Curriculum
The curriculum also comes under criticism and praise in A Gentle Feast reviews.
Praise:
The curriculum is highly praised for its integration of various resources, books, and parental helps, providing a unique offering for the Charlotte Mason homeschooling community.
The Morning Time plans are highlighted as a favorite aspect of the curriculum, including well-organized Bible readings, read-alouds, picture study, composer study, poetry study, hymns, recitations, and more.
The inclusion of student notebooks for each form, where all copywork, dictation passages, recitations, hymns, poetry, and free writes are kept in one place, is appreciated as a user-friendly resource.
Criticism:
A potential criticism is that the curriculum may not be as heavily focused on STEM subjects compared to other curriculums, which may be a concern for families seeking more rigorous science study.
Lack of formal literature studies beyond reading the books is mentioned as a drawback for students planning to continue their education after graduation, as they may need to be familiar with literary terms and literary analysis for college.
The inclusion of creative writing prompts is considered subjective, and while it may appeal to some families, others may prefer a more formal writing curriculum in that slot.
Overall, the reviewers expresses a positive view of A Gentle Feast curriculum, emphasizing its strengths and advantages while also providing constructive feedback on certain aspects that might not suit every homeschooling family's preferences or needs.
FAQs About A Gentle Feast Curriculum
There are some common questions people ask about this curriculum. We have some of them answered for you below:
What about a kindergartener?
A Gentle Feast follows Charlotte Mason's recommendation not to start formal lessons until age 6.
However, kindergarteners and preschoolers are welcome to participate in the morning time and listen to read-aloud, although these activities are not mandatory.
These early years are crucial for laying the foundation for learning, and reading Charlotte Mason's first volume, Home Education, is highly recommended during this time.
Do you have a Canadian history option?
Yes, there is a Canadian history option, which is currently being beta tested. The final product is expected to be released in August 2019. More information can be found on the curriculum website.
I have a large family, how do I combine forms?
A Gentle Feast is designed with large families in mind. The morning time brings everyone together, with each form reciting their own poems and reading their own fables. All children will be studying the same time period, allowing for mutual sharing of narrations. Nature study topics can also be done as a family. For further guidance on combining forms, a consultation with the curriculum team may be beneficial.
What about my advanced or struggling learner?
Charlotte Mason's principle that "children are born persons" recognizes the uniqueness of each child's abilities. There is no one-size-fits-all answer to this question. For personalized guidance, a consultation can be arranged to address specific concerns.
What if my child has already read one of the books scheduled?
If your child has already read one of the scheduled books, you can simply substitute it with a similar title. The curriculum's Facebook group can be a valuable resource for book suggestions. Copywork selections are still beneficial for developing language skills, as they are carefully chosen for their vocabulary and literary quality.
How long does a day in A Gentle Feast last?
The parent packet includes a sample schedule and tips for scheduling the day according to Charlotte Mason's principles. Morning lessons should ideally be finished by lunchtime, with activities for afternoon tea also included.
What happens when we finish the four-year cycle?
The history cycles in A Gentle Feast repeat all the way through high school. When your child encounters Cycle 1 again, they will be promoted to a higher form with new material. Alternative Morning Time options will be followed during the second time through the cycle.
I am completely new to Charlotte Mason, what should I do?
Welcome! The parent packet includes foundational principles of a Charlotte Mason education. Additionally, reading "For the Children's Sake" by Susan Shaeffer Macaulay is highly recommended. A free beginner's course is also available for sign-up.
Why do you start with American History?
A Gentle Feast starts with American History based on Charlotte Mason's rationale that early history is better suited for children's study, as it moves on broad, simple lines. Old Chronicles written by individuals who witnessed historical events provide engaging and intimate stories of the past, making history more relatable and accessible to young minds.
Can you use this method in high school?
Yes, the Charlotte Mason Method can be adapted for high school. There are resources and strategies available to make transcripts for multiple history streams, catering to the diverse interests and learning levels of high school students.
Testimonial of an older student starting this curriculum:
The curriculum includes a testimonial from an older student who began using A Gentle Feast, offering insights into the experience and benefits of adopting this approach at a later age.
A Gentle Feast vs Other Homeschool Curriculum
If you're considering AGF, you probably want to compare it with other Charlotte Mason homeschool curriculum programs.
I've done a brief comparison of similar programs below. Hope it's helpful!
Similarities:
Both curriculums are based on the Charlotte Mason approach to education, focusing on rich literature, real objects, and presenting ideas through various methods based on natural learning.
Both curriculums offer open-and-go lesson plans, book lists, and schedules, providing a structured and ready-to-use plan for homeschooling families.
Both curriculums combine subjects and ages for family-style learning, fostering family bonds and saving time and money with shared class time and books.
Differences:
A Gentle Feast divides its curriculum into forms (levels) based on grades (Form 1 to Form 4) and provides specific narration tips, book lists, and schedules for each form, allowing for customization based on individual students' levels.
AGF includes optional add-ons such as the Morning Time packet, Teacher Planner, and Language Arts Student Packets, providing additional resources to enhance the learning experience.
Simply Charlotte Mason Homeschool curriculum divides its curriculum into three series of plans: History, Geography, and Bible Study; Charlotte Mason Enrichment Studies Lesson Plans; and Math, Science, and Language Arts, allowing families to customize their plan based on their needs and interests.
Simply Charlotte Mason Homeschool curriculum offers enrichment subjects like art, music appreciation, poetry, and good habits as part of the curriculum, emphasizing spending about an hour per week on these enrichments.
See a Simply Charlotte Mason review here.
Similarities between Ambleside Online and A Gentle Feast:
Charlotte Mason-Based: Both Ambleside Online and A Gentle Feast are Charlotte Mason-based curriculums, drawing inspiration from the educational philosophy of Charlotte Mason, which emphasizes living books, nature study, and narration.
Living Books and Literature Focus: Both curriculums prioritize using living books and literature as primary learning resources, encouraging students to engage with rich and meaningful texts.
Family-Centered Approach: Both curriculums value family participation in education, focusing on bringing family members together for shared learning experiences, especially during morning time or family learning sessions.
Grade-Level Ranges: Both curriculums offer materials and lesson plans for various grade levels, providing options for families with children of different ages to use the same curriculum.
Thorough and Comprehensive: Both curriculums aim to provide a thorough and comprehensive education, covering various subjects and fostering a well-rounded development of students.
Christian: Both are designed for Christan families.
Differences between Ambleside Online and A Gentle Feast:
Cost: Perhaps the most significant difference is the price. AO is free!
Flexibility in Curriculum: A Gentle Feast is designed as a complete curriculum for grades one through twelve, covering most subjects except math, and provides lesson plans and resources in a forms-based structure. Ambleside Online, on the other hand, offers a free and open-source curriculum that primarily focuses on grades one through twelve but may not provide as extensive lesson plans or materials for every grade level.
Lesson Plan Structure: A Gentle Feast provides complete lesson plans, along with a significant amount of lesson material, in a structured manner for each grade level or form. Ambleside Online offers booklists and curriculum resources, but families typically need to create their own lesson plans and schedule based on these resources.
Additional Features: A Gentle Feast offers optional add-ons like Morning Time packets, teacher planners, and student language arts packets. Ambleside Online primarily focuses on its booklists and core curriculum, leaving additional features and resources to be sourced independently.
See an Ambleside Online review here.
Similarities between A Gentle Feast and My Father's World:
Christian Worldview: Both curriculums are rooted in a Christian biblical worldview and integrate the Bible throughout all subjects, including social studies, history, science, language arts, and character development.
Family-Centered Learning: Both curriculums promote a family-focused approach, allowing parents to teach multiple children together with age-appropriate projects and activities.
Pre-Planned Lessons: Both A Gentle Feast and My Father's World offer pre-planned lessons, making teaching easier for parents and providing a structured framework for the school day.
Age Range: Both curriculums cater to a wide age range, from preschool to 12th grade, accommodating homeschooling families with children of different ages.
Hands-On Learning: Both curriculums emphasize hands-on learning experiences to make education more enjoyable and engaging for students.
Differences between A Gentle Feast and My Father's World:
Charlotte Mason Influence: A Gentle Feast is inspired by Charlotte Mason's educational philosophy, while My Father's World follows a family-focused approach that integrates the Bible into all subjects.
Scope and Sequence: A Gentle Feast is organized into four forms (grades 1-12), following a classical forms-based structure. In contrast, My Father's World organizes its curriculum into grade levels, with each grade level having its own unique program.
Outdoor Exploration: Testimonials from My Father's World highlight outdoor exploration days, which may be a specific feature not emphasized in A Gentle Feast.
Thematic Projects: My Father's World specifically mentions thematic, hands-on projects as part of their approach, whereas A Gentle Feast may focus more on book-based learning.
Homeschooling Community: Both curriculums may have their own homeschooling communities and forums, but the level of support and resources offered may vary. AFG offers training calls and material for parents so they can learn the Charlotte Mason method.
See a My Father's World review here.
Fully Planned Curriculum: Both A Gentle Feast and Sonlight offer a fully planned homeschool curriculum, providing parents with pre-planned lessons and schedules to make teaching easier.
Literature-Based Learning: Both curriculums utilize literature-based learning, using real books and engaging literature to facilitate the learning process.
Christian Worldview: Both AGF and Sonlight offer a Christian worldview, integrating biblical wisdom and values throughout their curriculum.
Supportive Community: Both curriculums support homeschooling families, with resources like online communities and homeschool advisors to assist parents.
Customizable Options: AGF and Sonlight offer customizable curriculum packages, allowing parents to tailor the materials to their child's interests and needs.
Differences between A Gentle Feast and Sonlight:
Educational Philosophy: AGF is inspired by Charlotte Mason's educational philosophy, while Sonlight follows a literature-based approach.
Scope and Sequence: The scope and sequence of the subjects and materials may differ between AGF and Sonlight, reflecting their unique educational approaches.
Learning Methods: While both curriculums utilize literature-based learning, Sonlight isn't Charlotte Mason – it only claims to use the literature-based method.
Academic Focus: Sonlight emphasizes rigorous academic preparation, ensuring children are prepared for their future, while AGF may have its own focus on academic excellence.
See a Sonlight review here.
Other Charlotte Mason Homeschool Curriculum Programs
There are also some other Charlotte Mason Curriculums you can check out.
I've reviewed them all in this post on 10 BEST Charlotte Mason Homeschool Curriculum Picks.
If you're eager to know more about homeschooling and you're new to this whole home education thing, hop on over to my YouTube channel, where a treasure trove of homeschooling wisdom awaits.
From practical tips to curriculum reviews and more, you're going to love it!
For those yearning for a comprehensive guide to homeschooling, look no further than my Homeschool Parenting Program.
This online course will equip you with the knowledge, strategies, and confidence to navigate the exhilarating world of homeschooling like a seasoned pro.
Enroll today and unlock the door to extraordinary educational possibilities.
A Gentle Feast Book List (with Examples)
Maybe one of the most notable features of AGF is its booklist.
They use CM-inspired books (old and new).
While I don't know the exact books on Julie's book list, I can give you a general idea of the types of books you might find on A Gentle Feast's booklist based on Charlotte Mason's educational principles:
Living Books: A Gentle Feast emphasizes the use of living books, which are well-written books that engage the reader and bring the subject matter to life. These books are chosen for their narrative style and ability to inspire curiosity and interest in the reader.

Example 1: "The Wind in the Willows" by Kenneth Grahame
Example 2: "Charlotte's Web" by E.B. White

Classics: The booklist likely includes classic literature from various time periods and cultures. These books often have enduring themes and timeless messages that provide valuable insights into human nature and the world.

Example 1: "Pride and Prejudice" by Jane Austen
Example 2: "To Kill a Mockingbird" by Harper Lee

Biographies: A Gentle Feast is likely to include biographies of notable individuals from history and various fields of study. Biographies are an excellent way for children to connect with the lives and achievements of real people.

Example 1: "Who Was Albert Einstein?" by Jess Brallier
Example 2: "The Story of Thomas Jefferson" by Patricia A. Pingry

Historical Fiction: Historical fiction books set in different time periods can help students immerse themselves in historical contexts and events, making history come alive.

Example 1: "Johnny Tremain" by Esther Forbes
Example 2: "Number the Stars" by Lois Lowry

Science and Nature Books: Books about science and nature are likely to be included in the booklist, offering students a chance to explore and understand the natural world.

Example 1: "The Usborne Complete Book of the Human Body" by Anna Claybourne
Example 2: "One Small Square: Backyard" by Donald M. Silver

Poetry: Poetry is an essential part of a Charlotte Mason education, and the booklist is likely to include poems from various poets, exposing children to the beauty of language.

Example 1: "A Child's Garden of Verses" by Robert Louis Stevenson
Example 2: "Where the Sidewalk Ends" by Shel Silverstein

Art and Music Books: A Gentle Feast is likely to include books on art and music appreciation, introducing students to the works of great artists and composers.

Example 1: "Mike Venezia's Getting to Know the World's Greatest Artists" series
Example 2: "The Story of the Orchestra" by Robert Levine

Geography and Cultural Books: Books about geography and different cultures may be included to broaden students' understanding of the world and its people.

Example 1: "Around the World in 80 Tales" by Saviour Pirotta
Example 2: "Children Just Like Me: A Unique Celebration of Children Around the World" by Anabel Kindersley
It's important to note that the booklist for A Gentle Feast may vary depending on the grade level or year of study. The selections are carefully chosen to align with Charlotte Mason's educational philosophy, promoting a love for learning and nurturing a child's mind and character.
Conclusion
In summary, A Gentle Feast is a nourishing and family-friendly homeschool curriculum infused with the wisdom of Charlotte Mason. By incorporating living books, captivating resources, and a cyclical approach to history, AGF not only educates the mind but also enriches the spirit. It provides a wholesome and well-rounded educational feast, satisfying the hunger for knowledge and instilling a lifelong love for learning in every child who embarks on this enriching journey.