There are so many homeschooling programs on the market today! And when you're looking into curricula, it's hard to know which are the best. One way I like to pick a curriculum is to 1) see the volume of people using the program and 2) see how satisfied they are with the program. This is how I determine whether it's a popular homeschool curriculum or not.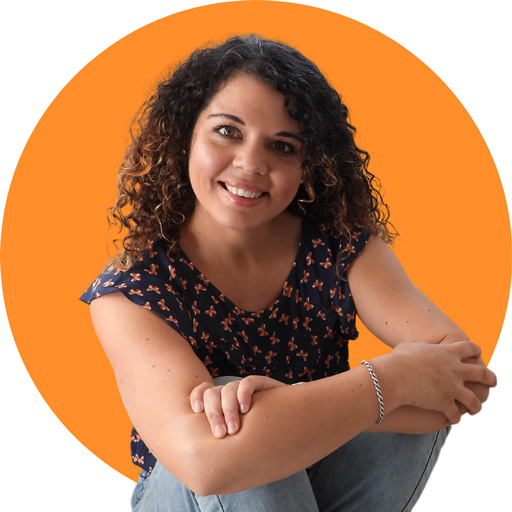 I hope you enjoy reading this blog post. If you want to do my course on how to homeschool, click here.
Some of the top homeschool program we'll look at in this post are:
You can also ask your homeschool friends for curriculum recommendations which is, I feel, a wonderful way to choose a homeschool curriculum.
If you're feeling a little overwhelmed by the choices available to you, you can narrow your search by looking at curriculum under 'Christian', 'traditional', 'classical', 'Charlotte Mason' and 'affordable' curriculum tags.
Some of the links in this post are affiliate links. This means if you click on the link and purchase the item, I will receive an affiliate commission at no extra cost to you.
BJU Press is a top-rated homeschool curriculum among homeschoolers and has won many awards. It offers fun video lessons alongside colorful workbooks that are engaging. BJU Press teaches critical thinking with high academic standards. They have a biblical worldview that seamlessly intertwines with all their material.
The BJU Press homeschooling curriculum integrates a solid Biblical Worldview into all of its material, making every textbook you choose a scriptural teacher.
As well as the program itself, I've reviewed a few of their programs, including:
Check out BJU Press here.
Compass Classroom is growing massively in popularity. That is because it offers an online homeschool curriculum that teaches using the two most popular homeschool methods, the classical and Charlotte Mason methods. 
This curriculum is written by homeschool parents for homeschool families (which makes it different from many others!). They aim to make teaching easier by creating video lessons that are educational and entertaining!
Compass Classroom also offers support services for parents, such as advice from trained educators and consultants.
And the great thing about Compass classroom is you can try out their lessons for free. They are also one of the most affordable homeschool curriculum programs on the market today, so take a look at what they have to offer.
Veritas Press is a popular full homeschool curriculum that uses the classical approach.
It is an online, self-paced homeschooling curriculum offering mailable textbooks.
It is a beautiful Christian program modeled on the Classical method.
Veritas Press offers either:
Self-paced courses, OR
LIVE courses students can do in a cohort with other homeschool peers.
This program is a rigorous, accredited homeschool curriculum.
If you're interested, you can get a free consultation with a homeschool mom here.
Similar classical home education programs like this include Memoria Press and Classical Conversations. You can see more program details on our Veritas Press review (overview) page.
The Schoolhouse Teachers is a top-rated homeschool curriculum today as it is inexpensive and offers students a massive list of possible courses and complete traditional education packages.
They offer hundreds of courses for cheap monthly, annual, or bi-annual subscriptions. Thus, students can study whatever they like, so long as they have a subscription to The Old Schoolhouse.
Coming from a solid Christian perspective, Schoolhouse Teachers offers an entirely online homeschooling curriculum with the choice of PreK to 8th Grade or PreK to 12th Grade. This makes it one of the top homeschooling curriculum choices for large families.
A subscription also gives families access to preschool resources and courses, which you can check out here.
You can find out more about the Schoolhouse Teachers curriculum in this review or by watching the VERY FUN VIDEO below on it 🙂 .
Memoria Press is a top-rated full homeschool curriculum that uses the classical approach.
It is a mailable program for all children, especially gifted children. It allows gifted homeschoolers to exercise their minds rigorously and challenges them using classical Christian methods.
Students learn the trivium in classical education's grammar, logic, and rhetoric phases. This means they will learn Latin, debating, logic, argumentation, and many other things students learned 100 (or 2000) years ago.
Other classical curricula similar to this include Veritas Press, Classical Conversations, and Classical Academic Press.
This Christian program has risen to popularity thanks to its computer-based format. Everything is done on the computer, making the system paperless and easy to implement.
Switched-on-Schoolhouse is the USB/CD version of Alpha Omega publishing material (it is not an online homeschooling program. The online version is Monarch, which can be used with a subscription).
It is one of the most popular Christian homeschooling programs available today. Similar Christian programs to this one are Bob Jones University and Abeka.
You can look at my overview of the Switched on Schoolhouse program here.
Sonlight is a popular Christian homeschooling program with a Charlotte Mason twist. That is, it uses living books to teach children literature and concepts. The program is popular in many countries, including America and Australia.
Bookshark is its secular version of the Sonlight curriculum.
You can find an in-depth Sonlight curriculum review here.
Easy Peasy is a free online Christian curriculum.
It is a highly recommended homeschool curriculum for those wanting a more affordable program…because it is 100% free.
The material is also printable.
It directs parents to many online resources to complete lessons. In addition, Facebook groups are available so parents can ask questions and get help when they need it. It's the most popular free homeschooling program available today.
You can look at my overview/review of Easy Peasy All-in-One here.
Abeka is another Christian curriculum similar to BJU and Switched on Schoolhouse. This program has been around for a long time (I used it thirty years ago!) and offers solid Christian material.
It is notably different from the rest because it is probably the most affordable of the three programs and offers accreditation (through Abeka ACADEMY) for no extra cost.
You can look at an Abeka review here or check out their curriculum here.
Time4Learning is a popular secular online homeschooling curriculum for PreK to Year 12 students. It engages children by switching to different teaching methods to increase interest in subjects.
Because the creators also focus on short lessons, they don't make students sit through long-winded discussions.
This makes Time4Learning particularly suited to students who have a short attention span.
It's also considered one of the best complete homeschool curriculum programs for Autism or Asperger's.
A similar program is Acellus Academy (it is also secular).
Check out a detailed review of Time-4-Learning here or checkout the program directly here.
Generations Homeschool Curriculum shines as a flexible and affordable educational choice.
It seamlessly incorporates character training and Bible-based teaching with a biblical worldview, adaptable to various schedules and learning styles.
Through mastery-based learning, students progress at their own pace, ensuring comprehensive understanding.
Hands-on activities and real-world applications enhance learning flexibility without straining your budget.
Generations excel in seamlessly integrating the Bible into education, fostering character development and a solid moral foundation.
For an in-depth review of the flexible open-and-go Generations curriculum, you can explore it here.
Or look at their curriculum directly here.
The Good and the Beautiful curriculum is a top-rated homeschool curriculum because it is low-cost and beautifully illustrated.
It is a beautifully illustrated low-cost home education program that describes itself as a non-denominational Christian program.
This program is written by Jenny Phillips, "a member of the Church of Jesus Christ of Latter-day Saints."
The program aims to infuse a love of learning into children as they devour engaging, robust literature.
Classical Conversations is one of the most popular homeschool curriculum programs because homeschoolers can work in a homeschool co-op together.
This home education curriculum is a Christian program modeled on the Classical method.
Families meet together in co-ops around America a couple of days a week.
During this time, students debate together and study other things relevant to Classical education (check out the grammar, logic, and rhetoric phases of the trivium in classical education).
I've been informed that the critical mass to start a Classical Conversations group of your own in your local area is two families.
So, if you like the idea of socializing in public school, but want a more homeschool-friendly environment, then Classical Conversations is one of the top picks regarding curricula.
Similar curricula include Memoria Press, Veritas Press, and Classical Academic Press.
All About Learning Press is a great option for homeschooling during the elementary years, providing reading and spelling programs focusing on mastery-based learning.
Their approach is designed to teach one concept at a time, making it easier for students to understand and retain information.
With just 20 minutes of daily teaching, the curriculum ensures focused learning without overwhelming students.
It incorporates engaging activities and uses multiple senses to enhance the learning experience.
The lessons are clear and direct, leaving no room for confusion. The curriculum follows a logical sequence, building upon previous knowledge and boosting students' confidence.
Check Out All About Learning Press here.
The My Father's World curriculum is one of the best-rated homeschool curriculum programs because it follows the two most popular homeschool methods(the Charlotte Mason and Classical).
When you start looking into homeschooling, most articles will direct you to research the homeschooling methods. Then that will help you decide what homeschooling curriculum will be best for you.
After researching methods, many Christian parents find they are tossing up the Classical homeschooling method (so rigorous! – and who doesn't love Latin) and the Charlotte Mason style (get me outside!).
My Father's World has produced a product that combines the two above methods with Unit Studies. Some might say it is an unholy medley of the purer methods. However, most parents love this program from the reviews I've seen.
I've done a preliminary My Father's World review here if you're interested in knowing more.
KONOS is a bit more of a family-style homeschool curriculum for large families.
It has a Unit Studies (hands-on) focus and allows parents to simultaneously teach all children in the family.
The family learns a character trait every month or two in a Unit or Volume. Students learn various subjects when they do this (including the Bible).
The Unit or Volume is really a teacher's manual with activities from Kindergarten to Grade 8. This means you can teach all your children at once!
RightStart Maths is an elementary and middle school math curriculum known for its innovative approach to teaching young students.
Developed by Dr. Joan A. Cotter, the program emphasizes conceptual understanding and critical thinking over rote memorization.
It employs a unique progression through concrete, pictorial, and abstract stages, utilizing hands-on manipulatives like the AL Abacus to foster deep comprehension of mathematical concepts.
By focusing on visual and spatial learning, the curriculum aids students' comprehension, which is particularly beneficial for those struggling with symbolic representations.
This secular program not only builds number sense and mental math skills but also introduces geometry and measurement, all while encouraging problem-solving and parental involvement.
Check out Rightstart Math here.
Outschool lets children explore their interests using online classes and camps. Students between three and 18 years join classes with passionate teachers and learn about things that have piqued their interest.
Outschool teaches children the basics and seems to specialize in teaching things that are usually extra-curricula interests, such as coding or music. Therefore, if your curriculum doesn't offer these things, you can see if Outschool has them.
Some classes Outschool teach are:
statistics – in Math
sewing – in Life Skills
cooking – in Life Skills
financial skills – in Life Skills
zoology – in Science and Nature
emotions – in Health and Wellness
marine biology – in Science and Nature
robotics and coding – in Coding and Tech
American sign language – in World Languages
This could be a great program that might encourage your children to think about what they want to be when they grow up or what type of entrepreneur they want to be.
Moving Beyond the Page is a good homeschool curriculum that is secular and interdisciplinary.
It uses the unit studies method in teaching children.
The program works well for children with special needs and those with giftings.
You can find an in-depth review of Moving Beyond the Page here.
Power Homeschool is the homeschooling version of Acellus. The program provides Acellus courses to students. These courses are taught online by teachers using prism diagnostics. These diagnostics work to identify a student's educational weak points and target these for work.
This means children aren't doing busywork, but they're actively working on concepts they're struggling with. This helps students fill in holes in their knowledge.
Please note that this program is a secular homeschooling curriculum. Another secular curriculum is Time4Learning.
Ambleside Online is a free Christian homeschooling curriculum that uses the Charlotte Mason homeschooling style. It would be one of the best free programs on the market today.
The curriculum is a fantastic compendium of resources with links to free PDF living books (but you have to buy some of the books that aren't available free). The website also has free copies of Charlotte Mason books (such as Home Education), guiding educators in the CM homeschooling method.
Simply Charlotte Mason is a fun homeschooling curriculum on the market today. As its name suggests, it is a program based on the educational philosophies of Charlotte Mason. The program includes affordable lesson plans that give parents the confidence to teach their children using this method.
Like KONOS, parents can teach their whole family using the curriculum, making this program ideal for large families. Other curriculum packages like this include A Gentle Feast, Living Books Curriculum, and Ambleside Online. You can find out more about different Charlotte Mason curriculum packages here.
Rod and Staff is a Bible-based homeschooling curriculum that has been around since I was a girl. I used these textbooks alongside Abeka and Alpha Omega publishing texts 30 years ago!
It is now produced by Milestone Books which offers other homeschooling texts from different publishers like Eastern Mennonite Publishers, Pathway Publishers, and Pentime Publishers.
Like BJU, SOS, and Abeka, the Rod and Staff curriculum takes a traditional approach to home education.
While Mastery Genius isn't a full-service homeschool curriculum, it will help you pinpoint your child's academic weaknesses. Check them out here.
Bridgeway Academy is a popular homeschool curriculum as it offers several different modes of education, including virtual programs, textbooks, and live online classes.
Unlike many curricula, BridgeWay Academy tries hard to personalize a curriculum for students who live in varied situations (e.g., military families or missionaries).
I wasn't sure if this program was a Christian one or not. This is what their website says on the matter, "As part of our commitment to personalized homeschooling, we are proud to offer both secular and Christian options for homeschool families, charter schools, state organizations, and others who seek home education options for their families." If anyone has any experience on this head, feel free to comment.
Classical Academic Press is one of the highest-rated homeschool curriculum programs that follows the classical method.
This mailable homeschooling curriculum is a program modeled on the Classical method. It separates students into the grammar, logic, and rhetoric stages, creatively teaching them classical concepts.
The curriculum emphasizes teaching Latin to children in their younger years to give them an excellent grounding in the English (and other) language(s).
This program doesn't claim to be a Christian program on their homepage, but when reviewed on homeschool.com, the writer claims it is a Christian program.
You can check out CAP here.
Mentoring Minds is an online homeschooling curriculum that aims to bring critical thinking into life, applying the '9 Traits of Critical Thinking'.
The program seems to be similar to Acellus Academy in that it uses a diagnostic tool (ThinkUp! Standards Mastery System) to understand a student's strengths and weaknesses. After doing this, it recommends a program where pupils can focus on their weak areas and improve these.
This program uses a blended learning approach. This means students learn via electronic and online media and face-to-face interactions with teachers.
Like many educational programs, Mentoring Minds can record students' work and integrate it into online systems (Student Information Systems) for easy teacher access and record-keeping.
I assume this is a secular program as it doesn't mention an affiliation with Christian theology on its homepage. In this way, it is similar to Time4Learning and Acellus Academy.
The Five in a Row curriculum is one of my top 10 homeschool curriculum programs for family-style learning.
It is a homeschooling syllabus that promises to be fun, spontaneous, and enjoyable for the whole family.
It offers the following different programs:
Before Five in a Row (Ages 2-4) – a treasury of creative ideas helping parents prepare children for the lifelong adventure of learning.
More Before Five in a Row – inspires children to learn through picture books.
Five in a Row (Ages 5-9) – easy-to-follow instructional guides for teaching Social Studies, Language, Art, Applied Mathematics, and Science using great children's literature as the foundation for each weekly unit study.
Beyond Five in a Row (Ages 8-12) – encourages critical thinking and develops character growth in interpersonal relationships.
I like the Five in a Row curriculum as parents with differing budgets can use it. This is because it offers 'required' 'add-on' and extra material for each age. So if you've only got a basic budget, you can just buy the 'required package.'
Life Pac is another Christian homeschooling curriculum produced by Alpha Omega Publications. It contains similar content to Switched on Schoolhouse (SOS) and Monarch, its digital twins. However, Life Pac is done flexibly through workbooks, making it perfect for parents who prefer an offline, physical textbook style.
When you use Life Pac, ten worktexts will provide material for the whole year for a grade.
This program would be great for those who have an unreliable internet connection. It would also be suitable for parents who want to do more screen-free homeschooling and avoid the negative effects of technology overuse.
Life Pac is similar to Horizons (see further down the page), another AO Publication, which is a little more structured. To compare Horizons vs. Lifepac, check out the link.
Look at LifePac curriculum here.
Mater Amabilis is a Charlotte Mason-style syllabus for Catholics. It is a free online homeschooling curriculum covering K to 8th Grade.
Mater Amabilis uses a structured approach to 'follow the methodology in CM's writings as closely as possible. Thus, children follow a set, formal course of study, using a highly efficient method which allows children to cover a broad range of subjects in the course of a short school day.'
This program has some free links to suggested resources. However, most of the links refer parents to buy books from Amazon, as is the case with many CM curricula.
Other Charlotte Mason curriculum packages like Mater Amabilis include Simply Charlotte Mason, Ambleside Online, and A Gentle Feast.
A Gentle Feast is a Charlotte Mason homeschooling curriculum written by the Christian author, Julie Ross (you can check out her Christian convictions regarding education here). It offers lifetime access for home educators.
The curriculum is a structured approach whereby parents choose a 4-year history cycle (i.e. it repeats at the end of 4 years). Parents can then decide whether they want:
an online bundle,
an online plus printed teachers resource manual or
(2) and printed resources.
This choice goes for History, Language Arts, and the morning-time bundle. This choice makes the program more affordable for families on a single income.
As an Australian, the program seemed very Americanized (note that there is also a Canadian supplement). However, given most homeschooling families are from America, this will suit them admirably.
Think languages! The Rosetta Stone homeschool curriculum is more like a language learning platform. It isn't really a syllabus for learning to homeschool, but it will teach you the languages.
You can choose Spanish, Chinese, English, French, Arabic, German, and a host of other languages.
You can get a lifetime subscription for around $200 or get it monthly for $10.
Or you can get it on sale at this link sometimes.
Calvert Education is an educational provider for American schools and homeschools. It offers a high level of academic excellence. Like many homeschooling curriculum providers, Calvert Education offers material for:
homeschools (not officially accredited),
online private schools (officially accredited), and
schools.
Does accreditation matter for the homeschooling parent? Most of the time, I don't believe it matters whether a program is accredited or not. However, some parents might find this helpful. Read this article more on this topic.
The Calvert homeschooling website doesn't mention a Christian affiliation, so I assume a Biblical worldview isn't a high curriculum priority for them as other curricula like BJU would have it.
The Apologia Curriculum is a Christian homeschooling program that presents an award-winning Science and a Biblical Worldview course. The creators of Apologia aim to teach students with the confidence to present their scientific worldview in a biblically accurate way.
Apologia textbooks are written in a conversational style, making them easy to read. This also means students can easily navigate the curriculum themselves.
You can check out their curriculum here.
Waldorf Essentials is a complete homeschool curriculum for parents who want to homeschool using the Waldorf method.
The program offers coaching for parents to enact Steiner principles in their children's education.
Read more about this program in this Waldorf Essentials curriculum review.
Horizons was one of the best homeschool curriculums before its digital twin superseded it, Switched on Schoolhouse (latter now discontinued).
This Christian program is produced by Alpha Omega Publications and is teacher-directed with daily lesson plans followed by practice. It is more formal and structured compared to Life Pac.
To compare Horizons vs. Lifepac, check out this link. Or check out the curriculum directly here.
Queens Homeschool provides a Christain Charlotte Mason-style curriculum called Charlotte Mason in a Box.
What I love best about this course is that it doesn't require a teacher's manual for children to do it! This is a massive plus for any busy mom who doesn't want to explain everything to children. (On the other hand, many mothers like being intricately involved in education.)
This is possible as the content is written to students and gives students instructions directly.
The course provides material for K-12th Grade. One box serves a student for a year. In the 12th year, you choose between box 12A or 12B, depending on the elective you choose.
It sounds like a fun idea to me!
Get Ready for Kindergarten is a school preparation course for preschoolers. The course gets children ready to be part of a school environment. It builds communication skills, critical thinking, and math/reading abilities needed for kindergarten success, without worksheets or added screen-time.
Students can do the program in any context – the home, car, or when you're out and about.
How it works: You get a 'KinderCarton' delivered to your door, which is a box containing all necessary materials for that month of Kindergarten readiness activities. The month's activities have a theme the child follows before beginning another theme with the next month's box.
The Monarch curriculum is produced by Alpha Omega Publications (like Horizons, Life Pac, and Switched-on-Schoolhouse). It is a copy of the material in Switched-on-Schoolhouse. However, the syllabus is delivered on an online subscription compared to SOS, which delivers its material over USB/offline.
To find out more about this traditional homeschooling curriculum, check out Switched-on-Schoolhouse here.
Gryphon House produces early education resources for Early Childhood Education. They have a page just for Parents which gives parents free activities and resources for infants.
Described as a 'liberal arts education inspired by Charlotte Mason,' the Living Books Curriculum mixes Charlotte Mason and classical education.
As you may have noticed, this is a popular combination for Christian homeschooling curriculum!
Because of the unique homeschooling methods mix (CM and classical), this program would be similar to My Father's World, a combination of CM, Classical, and Unit Studies.
Northgate Academy is a popular homeschool curriculum as it offers a Christian program to families with high school-aged students at an affordable price that is 80% cheaper than traditional private schools. In addition, they present material in an online format, so it is accessible from anywhere in the world.
They also offer 24/7 tutoring support.
Northgate Academy offers accreditation from the North Central Association CASI, the Southern Association of Colleges and School CASI, and the Northwest Accrediting Commission.
Students don't have to wait until next semester to start; instead, they can enroll anytime and start their studies immediately. You can find out more about Northgate Academy here.
The Wildwood curriculum is described  as a 'secular Charlotte Mason homeschooling curriculum." It is a home education program currently being built, and writers are up to Form III (12-14 years).
The program is similar to the Charlotte Mason Institute in that they are secular programs trying to hold to a Charlotte Mason philosophy.
The Charlotte Mason Institute is a secular Charlotte Mason home education program that operates on a subscription basis. It currently costs $260 for the 2022 school year. This covers the entire family for all forms, making this an excellent program for large families.
When asked if they are a Christian program, their answer was, 'No. Anyone is welcome to use our curriculum. We are an educational nonprofit, not a religious institution.'
Adirondack Learning Academy modifies a traditional curriculum according to students' learning needs. First, parents submit documentation about their children, and then Adirondack helps find the student's learning style. Finally, the curriculum is modified accordingly.
As such, this is an excellent option for student-athletes or children who have a strong preference for a non-mainstream learning style.
You can find out more about Adirondack Learning Academy in this thorough review.
This free classical homeschooling curriculum recommends books you'll need if you want to study using the classical method. It seems like a book list with links to relevant books for each Grade. This program is not aiming to be a Christian curriculum; however, it contains Christian books. As such, it would be the most secular classical curriculum on the market today.
My Homeschool is an Australian Christian homeschooling curriculum modeled after the Charlotte Mason homeschooling method. The program is perfect for Australians who want a more relaxed home education than what the traditional model offers.
At the same time, Australian home educators can rest easy knowing they're ticking the boxes the state governments want them to tick.
Little House Kindergarten is a 100% printable curriculum for young children. The program is a pay-what-you-can program based on the educational standards in the United States. However, it aims to go above and beyond these standards.
The curriculum covers English Language Arts, Mathematics, Social Studies, Science, Music, Art, Health, and Nature Study. Children study these subjects 5-days-a-week.
If you're keen to get your children away from screens, check out My EduCrate. My EduCrate is a subscription box service parents can purchase for children aged 6-11.
Each box has lesson plans included. These help parents figure out how to conduct lessons. They also show parents the objectives covered in the classes.
Like it sounds, My Teaching Library is a library full of resources for teachers and parents. The Library has a lot of educational resources parents can access by purchasing individually or through a subscription.
Parents can search for resources through grade level or subjects.
This is a program to use if your children struggle with learning grammar in their existing homeschooling curriculum.
Easy Grammar Systems offers a grammar and writing curriculum for homeschoolers in all grades.
Children start with the most straightforward lessons, which gradually increase in difficulty. The curriculum promotes mastery learning (that is, students are encouraged to master the subject).
Children can sit a placement test to ensure they're in the right spot.
You can check out some of their textbooks here.
Higher Up and Further In is a popular homeschool curriculum because it is free and teaches a Christian worldview. It also applies Charlotte Mason's ideas and seeks to help parents use them in their homeschool.
This program offers two cycles of history with a strong emphasis on developing character and a Biblical worldview. The program aims to apply the principles found in Charlotte Mason's book Home Education.
An Old Fashioned Education is an excellent website for finding free homeschooling resources. This website offers public domain works that give parents traditional textbooks and living books.
An advantage of using these older texts is that they have higher expectations than modern texts. They are also not as politically correct. Many also have a biblical worldview. If these sound like attributes you like in a program, check out An Old Fashioned Education.
A World of Adventure is a Christian, unit-study homeschooling curriculum for grades 4-8. The program covers Ancient Egypt, Ancient Rome, Ancient Greece, the Middle Ages, the Renaissance and Reformation, and the Age of Exploration.
The curriculum is flexible, fun, and interactive. It covers 180 workdays (this is a link to Book 1).
As parents can borrow required texts from the library, the program is affordable (currently $90 for the whole program). You can also get a couple of extras, such as lesson plans and a game to play for added curriculum clarity. However, these aren't mandatory.
This program is similar to KONOS in that it is a Christain, unit-study curriculum.
Charlotte Mason College is an accredited distance education provider (online school) in Australia. It provides Christian Charlotte Mason homeschooling curriculum to its prep to Year 10 students.
The College also hosts on-campus students in Queensland, Australia.
Puritans Homeschool is a free Christian homeschooling curriculum with links to many puritan books.
The program and most resources are free except for a few books that parents can purchase online (such as world history textbooks and Bible commentaries).
---
Some websites can also be used as a homeschooling curriculum or for homeschooling resources such as the following:
The Khan Academy is a free learning space where anyone can study. It is a great homeschool curriculum supplement. 
As such, many homeschooling families take advantage of the great lessons on this platform to supplement other homeschooling curricula that might not be working for them.
Because families can learn anything from maths to practical financial skills, The Khan Academy is a great resource to have on hand.
This is a secular website.
HippoCampus is similar to the Khan Academy in that it is a free online resource anyone can use.
It offers Math, Natural & Social Sciences as well as Religious Study. Parents should be aware that this is a secular site.
IXL is a paid subscription-based learning site.
It encourages children to practice subjects using rewards for answering questions correctly.
The program gets more complicated as children answer questions correctly. However, they stay at the same difficulty level if the child hasn't understood the concept. This means students can work at their own pace, ensuring they know questions before the program moves on.
It costs around $19 a month for unlimited access to math and English subjects.
This program is a Pre-K and Kindergarten program that can be purchased in an online or hard copy format. It has fun animations to help small children learn the concepts that need to be taught.
You can check out more about Starfall Education here.
---
* Curricula containing an asterisk (*) next to it means a common search term could artificially boost the search volume. For example, 'Higher Up and Further In' might be googled because it is a homeschool curriculum. But, it might also be googled because it is a phrase in a CS Lewis book.
Phonics Programs
Some great phonics programs assist children in reading. Some of my favorites include:
HELP! Too much information!
If you'd like a few of these curricula narrowed down a little into different categories, I'd suggest checking out the following curriculum options:
Or you can search by grade:
Some of these overlap a little, but they should provide a narrower list for you. If you'd like to check out individual preliminary homeschooling curriculum reviews I've done, check out this page.
Want to Learn How to Homeschool?
There are two great ways t learn more about homeschooling: one is free, and one is a $67 fundamentals course.
The $67 Course
Looking to take your homeschooling to the next level? Join Rebecca Devitt's online Homeschool Parenting Program and learn the strategies and techniques needed to make homeschooling a success! Learn more about the HPP here and signup here.
The Free Youtube Channel
Also, make sure you join the How to Homeschool Youtube channel, which will give you a fun and exciting look into the homeschool world and help homeschool your children. Check out the channel here, and don't forget to SUBSCRIBE.
If you're not sure where to start, start with the following playlists:
You'll love it and find it helpful and entertaining! Discover the channel here.
Conclusion: Most Popular Homeschooling Curriculum Packages in 2022
With the vast number of excellent homeschooling curriculum programs on display today, picking a program can be difficult. There's a lot to research! Hopefully, this list has given you a few ideas about what you might like and what you don't. All the best with your research!