I get it. Ten children times a thousand bucks is…WAY TOO MUCH! If only a great family-style homeschool curriculum could cater to toddlers and high schoolers. Thankfully there are some outstanding homeschooling curricula for large families out there. Some of these options let you teach your whole family at the same time, saving time and multiplying the fun as you bond together.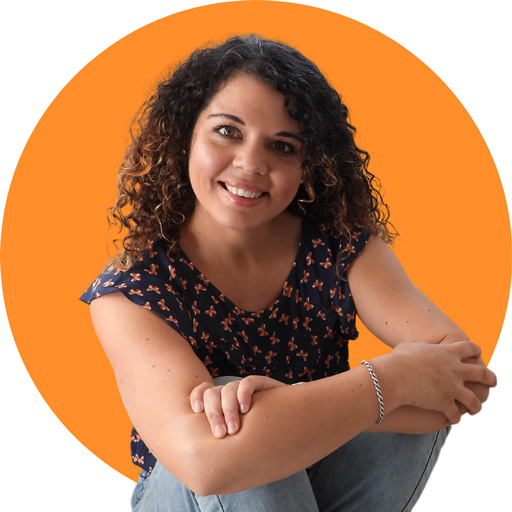 I hope you enjoy reading this blog post. If you want to do my course on how to homeschool, click here.
I believe the best large-family homeschool curriculum choices available today are:
If you are a newcomer to homeschooling, I highly suggest enrolling in the Homeschool Parenting Program. This program will provide you with comprehensive knowledge of homeschooling, ensuring that you feel confident and at ease. The course is both engaging and enlightening.
But, for now, let's take a look at these family homeschool curriculum options below.
Some of the links in this post are affiliate links. This means if you click on the link and purchase the item, I will receive an affiliate commission at no extra cost to you. All opinions remain my own.
What is Family-Style Homeschooling?
Family-Style homeschooling employs a loose educational method where curriculum and family routines conform to the family.
This is in contrast to using a homeschool method where parents have to bend their family to suit the method and its curriculum.
Let's dive in and take a look at the options.
Apologia – Family Science Curriculum
Apologia is a very popular hands-on Christian family-style science curriculum and is my #1 pick for science homeschool curriculum programs.
Parents can do the Elementary curriculum courses with multiple children.
This makes reading time doable and enjoyable for the whole family.
Each book also includes hands-on learning and experiments making Apologia an excellent family science curriculum for homeschooled households.
When children reach middle or high school years, the course is designed to be done independently. Plus, the resources are designed to help teach teenagers how to study.
Students also have the choice of LIVE courses or a self-paced homeschool curriculum format.
Apologia has also branched out in later years and is now offering many other subjects besides science (including math).
Check them out directly here or look at an Apologia review here.
Notgrass History – Family Style History Curriculum
Notgrass History is a highly regarded family-style history curriculum that offers a comprehensive and engaging approach to teaching history.
It stands out as a great choice for families due to several reasons.
Firstly, the curriculum is designed to be used by students of different ages simultaneously, making it convenient for families with multiple children.
Secondly, Notgrass History integrates various subjects such as literature, Bible, and writing, creating a well-rounded educational experience. This interdisciplinary approach fosters connections between different areas of learning and helps students develop a holistic understanding of history.
Thirdly, the curriculum presents history in a narrative and accessible manner, using engaging stories, primary source documents, and visual materials.
Fourthly, it emphasizes critical thinking, analysis, and reflection, encouraging students to participate in their learning actively.
Notgrass History is written by homeschooling parents for homeschooling families. Therefore they know what works in a home education environment.
Check out the curriculum directly here or a Notgrass History review here.
Generations Homeschool Curriculum is an excellent option for families seeking a Bible-based approach to learning. If you're interested in a curriculum that brings your family together, Generations offers a program designed for collaborative learning.
With activities and projects suitable for various ages, Generations encourages siblings to learn and explore as a team, fostering stronger bonds while gaining knowledge.
Generations stands out for creating a homeschooling environment that caters to the whole family, supporting both individual learning and shared experiences.
For more insight into how Generations Family-Style Homeschool Curriculum operates, you can find a detailed review here.
Or check out their program directly here.
Discover a wonderful family-style homeschool curriculum with A Gentle Feast!
Rooted in Charlotte Mason's principles, this program places a strong emphasis on family bonding while delivering a robust academic experience.
Julie Ross, the mind behind A Gentle Feast, ensures parents feel prepared by offering comprehensive instructional videos before diving into the curriculum.
What's more, this curriculum is wonderfully flexible, catering to the unique needs of your family.
A Gentle Feast truly shines when it comes to support.
Julie Ross goes above and beyond, providing multiple support avenues like Q&A calls and a Members' Facebook Group.
With such fantastic assistance at your fingertips, you can rest assured that any questions or concerns will be promptly addressed.
Check out the program here or look at an A Gentle Feast review here.
The Schoolhouse Teachers produces one of the best complete family-style homeschool curriculum programs today.
This is because they offer hundreds of courses for the same cheap monthly, annual, or bi-annual subscription price.
Parents don't have to pay extra to accommodate a student's interests. All they need is a subscription to The Old Schoolhouse.
Coming from an orthodox Christian perspective, Schoolhouse Teachers offers an online program with the choice of PreK to Grade 8 or PreK to Grade 12. This makes it a fantastic curriculum choice for large families.
A subscription also gives children access to preschool courses and resources preschool courses and resources.
You can find out more about the Schoolhouse Teachers curriculum in this review.
Cost: $179-$224 per year for the whole family. 
An excellent curriculum for a homeschool family wanting to help their children learn how to read and spell is All About Learning Press.
All About Learning Press provides a fun and effective program that only requires twenty minutes daily.
The curriculum is based on the Orton Gillingham method and uses a multi-sensory approach to ensure that all children have the opportunity to master the necessary phonograms.
The reading curriculum teaches children how to decode and read fluently while ensuring kids improve their vocabulary and comprehension over four levels.
The spelling program uses seven levels to teach children how to spell beginning with basic short vowel words and finishing with words from other languages.
All About Learning Press also has a generous refund available. Homeschool families are encouraged to use the program and treat it as their own. But if the curriculum isn't the right fit for their family, they have one year to return it in any condition to be refunded the purchase price.
Check out All About Learning Press here.
KONOS is a Christian homeschool curriculum for large families. It allows parents to teach all children in the family at the same time using hands-on learning techniques.
The entire family learns a character trait every month in a Unit. As they do this, children also learn various subjects (including the Bible) through the KONOS program.
Parents should know that the Unit folder is really a teacher's manual showing parents how to initiate activities from Kindergarten to Grade 8. Through this folder, you can teach your entire family simultaneously!
Cost: $170 to $260.
The Ambleside Online homeschool curriculum is a learning program designed to provide students in grades K–12 with a literature-based education.
Utilizing the Charlotte Mason method of educational instruction, this program provides parents with a wide range of resources to help empower their children to learn independently – and then as a group as families can do read-alouds together.
The core of the Ambleside Online program centers around engaging primary resources such as classic literature, history documents, biographies, science experiments, and much more.
These texts are arranged in annual schedules which are tailored to each grade level and can be adapted by parents as needed.
The combination of these materials helps foster critical thinking skills while also providing students with an inspiring learning experience.
Ambleside Online is a free Charlotte Mason curriculum. Families can do lots of read-alouds together and then depart and do independent work thereafter.
Cost: Free. 
A World of Adventure is a Unit Studies homeschooling curriculum for Christians.
The program is available for children in grades 4-8. It covers Ancient Egypt, Rome, Greece, the Middle Ages, the Renaissance and Reformation, and the Age of Exploration.
Because it uses a unit study approach, the curriculum is flexible, fun, and interactive. The workbook covers 180 formal educational days (link to Book 1 here).
The creators were keen to keep the cost low, so they designed it so parents could borrow the required texts from the library. At the moment, the full program costs around $90. You can also purchase some non-mandatory extras such as lesson plans and a game to play for added curriculum clarity.
Similar Programs: KONOS
Price: It highly depends on purchases—$ 100 to $250.
The Five in a Row curriculum is a home education syllabus offering fun, spontaneity, and enjoyment for the entire family.
Depending on the age of your children, FIAR has the right curriculum for them. These include:
The 5 in a Row curriculum is a delightful program that children love. The books are well chosen and one that children will remember fondly.
I like this program as parents with differing budgets can use it. You can get the basic package which is super-affordable in the younger years, and purchase add-ons if needed. You can also find individual titles on their Amazon page.
Price: $50 to $170 for basic packages.
The Charlotte Mason Institute is a secular Charlotte Mason home education program that operates on a subscription basis. A subscription doesn't just cover one child; it covers as many as you want it to, making it an ideal program for large families.
The program gives children a curriculum and trains educators to carry out the program. This is useful as anyone considering the Charlotte Mason method should become familiar with this homeschooling method.
Price $250 for the whole family. Plus the cost of books – this can vary if you find them second-hand. 
The Robinson Homeschool Curriculum is a non-traditional Christian homeschooling program for independent learners.
It emphasizes self-direction and personal responsibility, allowing students to run their own education by themselves with very little input from parents.
The curriculum, which is very affordable is available as a downloadable resource, and a family can use this one-time download with their whole family.
That means you can get the whole program for all your kids for all grades for one price forever!
Price $195 for the whole family. Plus the cost of books if you want to buy them – again, this can vary if you find them second-hand. 
Are you searching for a way to enhance your students' understanding of the Bible?
Union Gospel Press have created the Illuminate Bible Series, a unique curriculum that provides intelligent, reliable, and stimulating Bible knowledge that will truly engage your students.
This curriculum not only teaches the students many scriptures but also exposits God's word in a way that leads students to praise God and exalt Jesus as they discover the riches of His grace and glory throughout scripture.
It is designed to be an interactive experience that your students will genuinely enjoy and not just a dry textbook. It's a great way to foster an appreciation for God's truth and is something that you can do together as a group.
The Illuminate Bible Series is divided into two studies that cater to different age groups and can be used by multiple ages in one book.
The Parent-Student Guide is designed for elementary students from 1st to 6th grade, while the Student Guide is tailored for upper-grade students from 7th to 12th grade.
Each book is a teacher manual that includes thirty-two week-long studies on some of the most prominent Bible stories, guiding students to delve deeper into the richness of God's Word over the course of a school year.
Check out their program directly here.
Biblioplan is a classical Christian curriculum that provides a unified history program for families with children between kindergarten and high school.
The program is designed to be flexible so that families can make it fit their family's specific needs.
Biblioplan unifies Church and Biblical studies with American and world history. Literature and writing assignments are also folded into each week's plan.
A wide range of options is provided so each family can choose books they already have on the shelf which helps to keep expenses low.
Geography, mapwork, and hands-on projects are included in the program as are recommended movies and online resources.
Check out Biblioplan here.
Tapestry of Grace is a Christian homeschool curriculum for multiple ages and was created by a mother with six children.
The weekly plan includes assignments for children between the first grade and the twelfth grade. The plan includes assignments for history, literature, writing, hands-on projects, worldview, geography, and more in one place.
While each age group studies the same topic, the assignments and books vary between the ages.
Young elementary children will read picture books and listen to read-alouds appropriate for their age while high school students will read novels, chapter books, and dive deep into the various topics.
The multi-age curriculum includes worksheets for all ages and detailed discussion questions for middle school and high school students.
Tapestry of Grace also includes resources to start conversations at the dinner table making it an excellent family curriculum that can have the entire family chatting about the week's topics.
Find out more about Tapestry of Grace here.
Benefits of a Family-Style Homeschool Curriculum
Using a family-style homeschool curriculum gives you several benefits. These include:
saving money – as your curriculum costs are not multiplied.
increased bonding between siblings – younger siblings adore their older siblings teaching them, and everyone bonds better.
more patience and love – practice makes perfect. What better way to develop a love for a person than teaching them and investing in them. This goes for the whole family.
developing leadership in older siblings – leadership begins in the home when children are young. Age is a natural vote of confidence, and most young siblings naturally follow their older siblings.
increasing altruism in older siblings – doing something for another person helps you look outwards. This applies when older children teach younger ones.
older children learn a subject better – a teacher always knows the subject better than a pupil. They have to be on top of the subject to teach it. When you let your older siblings teach their younger siblings, older siblings learn more.
a parent can apply their full attention to teaching – because the parent doesn't have to circle the room checking on everyone's work, they can relax more and teach better.
These advantages void many objections homeschool parents have about their regular syllabus. A homeschool curriculum for large families is designed specially for multiple users of different ages. It can make life so much easier! Who doesn't want that?
Free Resources and Homeschooling Curriculum for Families
If you want a Family Style Homeschool Curriculum, you should check out the free curriculum options available today. Many of these are of high quality. My favorite is Easy Peasy All in One. However, there are lots of great free homeschooling programs available.
Also check out the super-affordable cheap homeschool curriculum options here.
What Homeschool Curriculum is Best for My Child?
While homeschooling offers a range of benefits, it also presents parents with the challenge of finding the right curriculum.
Choosing the best homeschool curriculum that meets your child's educational needs can be difficult and time-consuming.
Before selecting a homeschool program, you must consider factors such as your child's learning style, age, interests, and academic goals.
When choosing a homeschool curriculum, start by researching different programs that are available on the market.
It's also helpful to talk to other parents who have experience with various curriculums. There are online resources such as blogs and forums which can provide insights into different programs and how they work in practice.
Want to Learn How to Homeschool?
There are two great ways t learn more about homeschooling: one is free, and one is a $67 fundamentals course.
The $67 Course
Looking to take your homeschooling to the next level? Join Rebecca Devitt's online Homeschool Parenting Program and learn the strategies and techniques needed to make homeschooling a success! Learn more about the HPP here and signup here.
The Free Youtube Channel
Also, make sure you join the How to Homeschool Youtube channel, which will give you a fun and exciting look into the homeschool world and help homeschool your children. Check out the channel here, and don't forget to SUBSCRIBE.
If you're not sure where to start, start with the following playlists:
You'll love it and find it helpful and entertaining! Discover the channel here.
Conclusion: Family Style Homeschool Curriculum
When you've got a large family, you've often got little money. Who can afford expensive curricula? But, as parents, we want quality without the massive price tag. This page offers parents some fantastic whole family homeschool curriculum choices. These won't disappoint. They give you a fantastic choice with an affordable price tag. They can also make your day fun and educational as you learn as a family.