Sometimes you wish homeschooling was a bit easier. If only you had an open and go homeschool curriculum to help slash the time required from you and reduce the mess around the house. Thankfully, there are no prep homeschool curriculum options; we will discuss them in this article.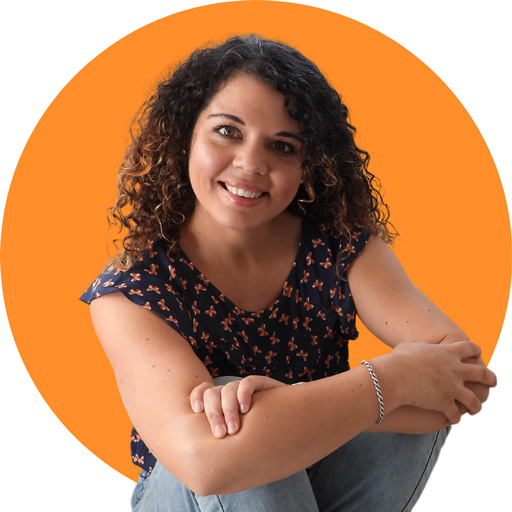 I hope you enjoy reading this blog post. If you want to do my course on how to homeschool, click here.
Some of the curriculum options we'll discuss in this article include:
Let's dive in and take a closer look at each program.
Affiliate links are used in this article. 
Compass Classroom is a Classical open-and-go homeschool curriculum for middle to high school students.
It is a rigorous Christian program designed for homeschoolers to work independently and run their studies.
Lessons consist of many videos and PDF worksheets, reducing clutter and paper mess around the home.
Compass Classroom has many electives and offers highly engaging teachers (such as R.C. Sproul Jr. and Francis Schaeffer).
Check out a Compass Classroom review or their curriculum directly here.
BJU Press is a popular homeschool program written from a biblical worldview.
They have a strong focus on academic rigor and critical thinking.
And they have choices – either you can teach the program yourself (with lots of prep work), or their teachers can prepare it for you (so much easier!).
Once children can follow instructions (around age 6 or 7), they can do BJU Press by themselves.
BJU Press has aimed to do this, knowing homeschool moms are often busy.
When children open the video lesson, the teacher tells them what to get out, and the student can prep the class themselves. This helps make children more independent and able to run their education!
You can find out more about Masterbooks in this review or the program here.
Notgrass is one of the best open-and-go history curriculum options for Christian homeschools.
This program is especially noted for its engaging literature-based approach.
Children learn through stories instead of having dry history lessons, engaging them far more than other history curriculum programs.
Notgrass has a curriculum that can also be used for multiple ages, and families can sit down and do this program together making it an excellent family-style homeschool program.
Check out a review of Notgrass History, or look at their curriculum directly here.
Masterbooks is an easy Charlotte Mason homeschool curriculum.
It's well-loved due to its focus on teaching through narrative texts (stories).
This is a good option where parents can sit down with their children, read the book, and the whole family learns together as one unit.
It's a good option for young children and large families. So, if you're looking for a no-prep homeschool curriculum, Masterbooks is a good choice.
You can find out more about Masterbooks in this review or the program here.
LifePac from Alpha Omega Publications is a convenient, flexible, open-and-go homeschool curriculum that offers students a self-paced learning experience.
Designed with the needs of homeschooling families in mind, LifePac provides complete subject-based workbooks organized into manageable units.
This helps students to progress at their own pace.
With clear instructions and comprehensive materials included, parents (or even the children themselves) can easily implement the curriculum without extensive preparation or planning.
Check out a LifePac review or the Lifepac curriculum directly here.
A Gentle Feast is a user-friendly Christian homeschool curriculum designed for families who embrace the Charlotte Mason approach.
Created by a former teacher, it focuses on language arts, history, and handwriting.
The curriculum recognizes that children learn best when their education aligns with their stage of development.
It starts by nurturing their relationship with God and then expands to explore the world around them.
With its straightforward format, A Gentle Feast allows homeschooling parents to provide their children with a comprehensive and spiritually grounded education that reflects their Christian values.
Check out A Gentle Feast here.
Apologia is one of the best open-and-go science and math homeschool curriculum options. Their company provides many programs where there is minimal setup required.
This makes it great if you're after a no-prep homeschool curriculum.
Apologia offers:
Math,
Bible,
Social Studies,
Worldview Studies, and
Science.

geology,
astronomy,
earth study,
meteorology,
oceanography,
paleontology, and
environmental science
You can check out an Apologia review or look at their curriculum here.
Generations Homeschool Curriculum shines as a flexible and affordable educational choice.
It seamlessly incorporates character training and Bible-based teaching with a biblical worldview, adaptable to various schedules and learning styles.
Through mastery-based learning, students progress at their own pace, ensuring comprehensive understanding.
Hands-on activities and real-world applications enhance learning flexibility without straining your budget.
Generations excel in seamlessly integrating the Bible into education, fostering character development and a solid moral foundation.
For an in-depth review of the flexible open-and-go Generations curriculum, you can explore it here.
Or look at their curriculum directly here.
Easy Peasy All-in-One Homeschool is a popular curriculum that offers a complete and free education from preschool to 12th grade.
You can access reading materials online and get free worksheets.
If you prefer printed worksheets, you can order them and make a donation if you want.
While the worksheets go with the online/offline courses, which are not free, Easy Peasy also has All-in-One High School for older students who want more exciting courses.
Check out an Easy Peasy review here.
Monarch Curriculum by Alpha Omega Publications is a convenient Christian, online homeschool curriculum.
It is a subscription-based program tailored for children aged 3 to 12.
With Monarch, you can access automatic grading, round-the-clock support, and the ability to customize the curriculum to meet your child's needs.
It covers many subjects, including:
Bible,
history,
geography,
language arts,
science, and
math.
This comprehensive curriculum provides an affordable, user-friendly, and flexible learning experience for homeschooling families seeking a well-rounded education for their children.
The Robinson curriculum is an open-and-go language arts curriculum designed to be used by working parents.
Why?
Because children can do the whole curriculum independently of anyone's help!
So long as they can read, they can do it.
For around $200, you can access a massive PDF covering your child's entire education. Not bad.
As such, the Robinson curriculum is a good no-prep homeschool curriculum.
Check out a Robinson Curriculum review and look at their curriculum directly here.

Subscribe to How to Homeschool (my Youtube channel!)
Have you caught the homeschooling bug?
Eager to delve deeper into the realm of unconventional education?
Well, my curious comrades, rejoice!
There are splendid avenues awaiting your exploration.
First, please, hop on over to my YouTube channel, where a treasure trove of homeschooling wisdom awaits. From practical tips to delightful anecdotes, I unravel the mysteries of homeschooling.
Subscribe, hit that notification bell, and embark on an enlightening journey with me.
For those yearning for a comprehensive guide to homeschooling, look no further than my Homeschool Parenting Program.
This online course will equip you with the knowledge, strategies, and confidence to navigate the exciting world of homeschooling like a seasoned pro.
Enroll today and unlock the door to extraordinary educational possibilities.
Open and Go Curriculum Conclusion
In conclusion, whether you're a busy parent seeking convenience or a passionate educator seeking a comprehensive curriculum, open-and-go homeschool options like Apologia and Notgrass provide the perfect solution. These engaging and user-friendly curricula eliminate the stress of extensive preparation and planning, allowing families to focus on the joy of learning together. So, embrace the freedom and flexibility of no prep homeschooling, and embark on an educational journey filled with adventure, exploration, and cherished moments of discovery. With these open-and-go curricula by your side, the possibilities for an enriching homeschool experience are limitless. Get ready to ignite a love for learning that will last a lifetime!