So you've got a huge family, and you want to homeschool. But you don't want to be running around madly trying to help every child who's learning from a different curriculum. OR you want the hands-on learning style a unit studies homeschool curriculum package will offer you.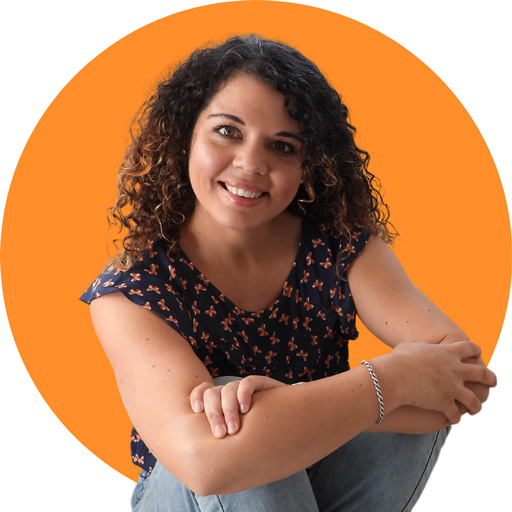 I hope you enjoy reading this blog post. If you want to do my course on how to homeschool, click here.
You've come to the right place! In this article, I'll be showing you a whole bunch of Unit Studies homeschool curriculum programs you can use with your family.
When you look at these packages, keep in mind that some follow the Unit Studies methodology more rigorously than other curriculum providers. The latter incorporates the Unit Studies method with other homeschooling methods, giving you an eclectic curriculum (e.g. My Father's World).
Before we dive in and have a look, I'll run you through what a Unit Studies curriculum is below.
Affiliate links are included in this article.
What is a Unit Studies Curriculum?
A Unit Studies homeschool program is a curriculum you can study with your whole family. You proceed through the course unit-by-unit, learning about a theme or topic while incorporating lots of different subjects simultaneously.
For example, if you were to learn about the plagues of Egypt, you might learn about Egypt in Geography, frogs in Biology, and the background of the Biblical story in History and the Bible.
At the beginning of the lesson, you would study the same text as the whole family. Then you would break into groups as children of different ages do separate assignments that are age-appropriate.
This means mom doesn't have to run around after every child as they do a separate curriculum. It also means older children can teach younger children, creating amazing family bonding and leadership skills.
From the Unit Studies curricula I've seen, KONOS seems to be one of the best. The package uses a Christian worldview throughout its material, weaving similar themes through all subjects.
But, there's a couple of options when it comes to the KONOS curriculum.
You can get the original volumes which are a straightforward option and cost-effective. Moreover, they will serve you for quite a few years.
You can do a combo with videos.
Head to their website to explore these options.
TIP: You can get the textbooks from their website or Amazon. If you use Amazon, you can get it new or get it half price by hitting the '10 Used from $45′ under the price.
Weaver (Unit Studies Curriculum Package by Alpha Omega Publishing)
Most of the curricula from Alpha Omega Publishing follow the traditional homeschooling method. However, they produce one curriculum, called Weaver, which follows the Unit Studies method.
Weaver uses the same daily Bible theme as a foundation to create lessons. How does this work? Students of different ages study the same main subject, but younger children do work appropriate for their age, and older children do work appropriate for their age.
Weaver shows us what this looks like:
For example, if you were teaching about the plagues of Egypt, your student would learn about frogs in science, Egyptian topography in geography, pharaohs in history, and so forth. Using this one-room schoolhouse type teaching, students can glean information from each other.
UnitStudies.Com sells individual products. Amanda Bennet writes most. So if you're looking for something special, you can head to their products page and search for it. (Or if you want a few ideas, you can browse their pages.)
This program offers videos in several of its courses, giving children a little more of an eclectic unit studies experience.
The only downside with Amanda Bennet's program is that it seems like everything is sold as a digital product. As far as the description goes, you can't print the product for offline use.
This curriculum is very popular among Christian parents as it incorporates Unit Studies, Classical, and Charlotte Mason methods. In addition, because Unit Studies is incorporated, children spend more hands-on time learning than they might with only a Charlotte Mason curriculum.
The program gets great reviews and is one I'm considering using in our family (you can check out this extended review of My Father's World here for more).
Tapestry of Grace sells itself as mostly a Classical and Charlotte Mason curriculum. But, it uses the Unit Studies approach as well as lapbooking.
This means children get a high-quality education, but they don't have to be sitting in their seats the whole time to get it!
There's a lot in this eclectic curriculum that's worth checking out, so take a look at this extended review of Tapestry of Grace here.
Unit Studies Made Easy (Create your own Unit Studies Homeschool Curriculum)
By the Bendt Family Ministries, this guide shows parents how to create their own Unit Studies curriculum.
This means you can create something that fits your family like a glove!
The downside is that it is not a complete curriculum – only a manual to create one.
Hands of a Child is a lapbooking resource for Unit Study homeschools.
They sell ready-to-use lapbook kits for you to use in your US curriculum. Because gathering labooking resources takes so long, Hand of a Child provides all the cut-out resources you need to put together a lapbook, saving you and your child time and energy. They explained it a little more on their website:
Before In the Hands of a Child made its debut, homeschoolers had to do all of the preparation to pull together a lapbook. That task takes a lot of time when searching for items and/or graphics to use. Many educators do not have the time or the resources to complete this for every unit study in their curriculum. Knowing how much our own children learned and enjoyed learning in this style we knew we could meet a need for educators who want to put more of a hands-on spin to their curriculum, but were daunted by the task. We took the preparation time out of the parent/teacher job description and allowed educators to focus on the learning experience.
So, Hands of a Child is really more of a resource than a Unit Study curriculum.
While not a complete homeschool curriculum, Techie Homeschool Mom offers a series of Online Unit Study options. This means you can supplement your Unit Studies curriculum with extra subjects.
Something from this company is a great idea if you have older children who want to branch out of their studies a little bit more and do electives. Online Unit Studies gives them that option.
Moving Beyond the Page is a secular literature-based curriculum (a little bit like Sonlight) that caters to all children, especially gifted learners. Children learn through creative, hands-on projects and literature.
If you're interested in this program, check out this extended review of Moving Beyond the Page.

Want to Learn How to Homeschool?
There are two great ways t learn more about homeschooling: one is free, and one is a $67 fundamentals course.
The $67 Course
Looking to take your homeschooling to the next level? Join Rebecca Devitt's online Homeschool Parenting Program and learn the strategies and techniques needed to make homeschooling a success! Learn more about the HPP here and signup here.
The Free Youtube Channel
Also, make sure you join the How to Homeschool Youtube channel, which will give you a fun and exciting look into the homeschool world and help homeschool your children. Check out the channel here, and don't forget to SUBSCRIBE.
If you're not sure where to start, start with the following playlists:
You'll love it and find it helpful and entertaining! Discover the channel here. 
Conclusion: Unit Studies Homeschool Curriculum Packages
There are so many popular homeschooling curriculum options out there today! Finding the right Unit Studies package isn't an easy task. There's more to choose from than you first realized. If I had to make one recommendation, it would have to be KONOS. And that is because KONOS has had so many great reviews, and people love it. Weaver is also a great option, and you know you can trust it because it's been around a long time. All the best in finding a really amazing hands-on program! God bless you.