So you've got a huge family, and you want to homeschool. But you don't want to be running around madly trying to help every child who's learning from a different curriculum. OR you want the hands-on learning style a unit studies homeschool curriculum package will offer you.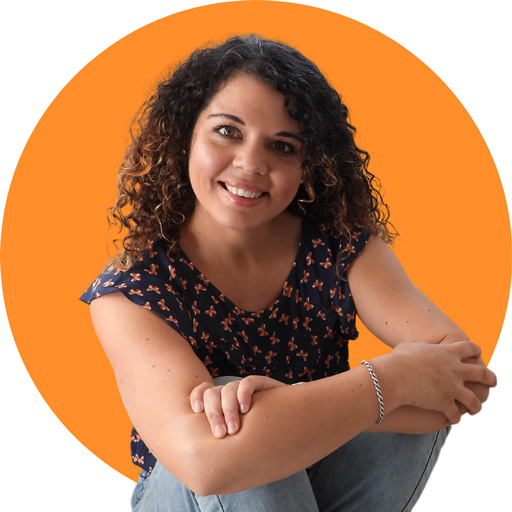 I hope you enjoy reading this blog post. If you want to do my course on how to homeschool, click here.
You've come to the right place!
In this article, I'll be showing you a whole bunch of Unit Studies homeschool curriculum programs you can use with your family.
When you look at these packages, remember that some follow the Unit Studies methodology more rigorously than other curriculum providers.
The latter incorporates the Unit Studies method with other homeschooling methods, giving you an eclectic curriculum (e.g. Schoolhouse Teachers and My Father's World).
In this post we'll look at these Unit Studies homeschool curriculum programs:
Before we dive in and have a look, I'll run you through what a Unit Studies curriculum is below.
Affiliate links are included in this article.
What is a Unit Studies Curriculum?
A Unit Studies homeschool program is a curriculum you can study with your whole family. You proceed through the course unit-by-unit, learning about a theme or topic while incorporating lots of different subjects simultaneously.
For example, if you were to learn about the plagues of Egypt, you might learn about Egypt in Geography, frogs in Biology, and the background of the Biblical story in History and the Bible.
At the beginning of the lesson, you would study the same text as the whole family. Then you would break into groups as children of different ages do separate assignments that are age-appropriate.
This means mom doesn't have to run around after every child as they do a separate curriculum. It also means older children can teach younger children, creating amazing family bonding and leadership skills.
From Adam to Us is a very popular Christian world history curriculum designed for middle school students.
Developed by authors Ray and Charlene Notgrass, this one-year course combines a literature-based unit study approach with a textbook-based structure.
Suitable for 5th to 8th graders, the curriculum features two beautifully illustrated hardbound books that guide students through 150 daily lessons, covering world history from Creation to the present.
Alongside engaging narrative lessons, students interact with primary source documents, complete assignments in timeline and map books, and participate in Bible study, vocabulary development, creative writing activities, and hands-on projects.
Optional literature titles, review activities, and tests enhance the learning experience. With clear instructions, the curriculum offers flexibility for independent or collaborative learning, making history exciting and accessible for homeschooling students and parents alike.
Check out Notgrass History here. 
Gather 'Round is a new unit studies homeschool curriculum that is taking the homeschool world by storm.
This program is a highly customizable Christian unit study curriculum that covers all subjects (except math) for children from pre-reading to twelfth grade.
It follows a four-year cycle, allowing topics to be revisited and explored in depth. With a focus on connecting subjects, Gather 'Round makes learning more meaningful and enjoyable.
Each day, lessons begin with reading from the Teacher's Guide, followed by individual work in student notebooks that cover a variety of subjects related to the topic.
The curriculum offers full units with 20 lessons and mini units with two student pages per day, providing flexibility in scheduling and workload.
By spending just 2-4 hours a day, families can achieve a rich education that encompasses diverse subjects and leaves room for life's other activities.
Gather 'Round Homeschool empowers families to teach all their children together, promoting a peaceful homeschooling experience.
The curriculum's gentle and relational approach cultivates a love for learning, while its customizable nature allows parents to adapt the program to their children's interests and learning styles.
Through the integration of subjects, students gain a deeper understanding of concepts as they see the connections between different disciplines.
With Gather 'Round, homeschooling becomes a holistic and enjoyable journey where education is enriched by faith, connection, and flexibility.
Check out Gather 'Round Homeschool here.
Online Unit Studies by Techie Homeschool Mom, created by Sara Radginski, offers a flexible, affordable, and comprehensive curriculum for homeschooling families.
With a biblical worldview, Sara brings her expertise as a homeschool mom to develop engaging online unit studies that allow students to supplement their curriculum with extra subjects.
This program is particularly beneficial for older children who are looking to explore elective topics beyond their core studies.
Online Unit Studies seamlessly integrate multiple subjects and cater to students of various ages, providing access to websites, videos, and digital projects.
The user-friendly E-course format eliminates the need for additional books and print resources, making it convenient for students and parents.
Simply gather the necessary supplies for hands-on projects and register for online tools to embark on an exciting and enriching learning journey.
Check out Online Unit Studies here. 
This curriculum emphasizes literature-based learning and brings history to life through captivating stories. 
Beautiful Feet is quite a popular homeschool curriculum that incorporates Unit Studies, so there is no prep work involved. 
Beautiful Feet offers unit studies that focus on different historical periods, allowing students to immerse themselves in the time and culture.
With its rich selection of books and accompanying study guides, Beautiful Feet makes history an unforgettable experience.
Families can learn the curriculum together, reducing the amount of time parents need to spend teaching. 
This program is made for Christians and non-Christians alike. They have a selection of Christian books, but mark these with a small fish sign so secular parents can avoid them. 
Check out Beautiful Feet Books here. 
The Waldock Way is a secular unit studies curriculum worth exploring.
It encourages a hands-on and child-led approach to learning.
The Waldock Way provides a framework that allows students to explore their interests while integrating various subjects into cohesive units.
This flexible curriculum fosters creativity and curiosity, making learning a personalized and engaging experience.
From the Unit Studies curricula I've seen, KONOS seems to be one of the best. The package uses a Christian worldview throughout its material, weaving similar themes through all subjects.
But, there's a couple of options when it comes to the KONOS curriculum.
You can get the original volumes which are a straightforward option and cost-effective. Moreover, they will serve you for quite a few years.
You can do a combo with videos.
Head to their website to explore these options.
TIP: You can get the textbooks from their website or Amazon. If you use Amazon, you can get it new or get it half price by hitting the '10 Used from $45′ under the price.
Weaver (Unit Studies Curriculum Package by Alpha Omega Publishing)
Most of the curricula from Alpha Omega Publishing follow the traditional homeschooling method. However, they produce one curriculum, called Weaver, which follows the Unit Studies method.
Weaver uses the same daily Bible theme as a foundation to create lessons. How does this work? Students of different ages study the same main subject, but younger children do work appropriate for their age, and older children do work appropriate for their age.
Weaver shows us what this looks like:
For example, if you were teaching about the plagues of Egypt, your student would learn about frogs in science, Egyptian topography in geography, pharaohs in history, and so forth. Using this one-room schoolhouse type teaching, students can glean information from each other.
UnitStudies.Com sells individual products. Amanda Bennet writes most. So if you're looking for something special, you can head to their products page and search for it. (Or if you want a few ideas, you can browse their pages.)
This program offers videos in several of its courses, giving children a little more of an eclectic unit studies experience.
The only downside with Amanda Bennet's program is that it seems like everything is sold as a digital product. As far as the description goes, you can't print the product for offline use.
This curriculum is very popular among Christian parents as it incorporates Unit Studies, Classical, and Charlotte Mason methods. In addition, because Unit Studies is incorporated, children spend more hands-on time learning than they might with only a Charlotte Mason curriculum.
The program gets great reviews and is one I'm considering using in our family (you can check out this extended review of My Father's World here for more).
Tapestry of Grace sells itself as mostly a Classical and Charlotte Mason curriculum. But, it uses the Unit Studies approach as well as lapbooking.
This means children get a high-quality education, but they don't have to be sitting in their seats the whole time to get it!
There's a lot in this eclectic curriculum that's worth checking out, so take a look at this extended review of Tapestry of Grace here.
Unit Studies Made Easy (Create your own Unit Studies Homeschool Curriculum)
By the Bendt Family Ministries, this guide shows parents how to create their own Unit Studies curriculum.
This means you can create something that fits your family like a glove!
The downside is that it is not a complete curriculum – only a manual to create one.
Hands of a Child is a lapbooking resource for Unit Study homeschools.
They sell ready-to-use lapbook kits for you to use in your US curriculum. Because gathering labooking resources takes so long, Hand of a Child provides all the cut-out resources you need to put together a lapbook, saving you and your child time and energy. They explained it a little more on their website:
Before In the Hands of a Child made its debut, homeschoolers had to do all of the preparation to pull together a lapbook. That task takes a lot of time when searching for items and/or graphics to use. Many educators do not have the time or the resources to complete this for every unit study in their curriculum. Knowing how much our own children learned and enjoyed learning in this style we knew we could meet a need for educators who want to put more of a hands-on spin to their curriculum, but were daunted by the task. We took the preparation time out of the parent/teacher job description and allowed educators to focus on the learning experience.
So, Hands of a Child is really more of a resource than a Unit Study curriculum.
Moving Beyond the Page is a secular literature-based curriculum (a little bit like Sonlight) that caters to all children, especially gifted learners. Children learn through creative, hands-on projects and literature.
If you're interested in this program, check out this extended review of Moving Beyond the Page.
Five in a Row is a popular program for children in primary school and is particularly aimed at 4 to 8-year-olds (although it caters fro 2 to twelve-year-olds). 
This program offers engaging unit studies based on children's books.
They provide guides for different age groups, including Before Five in a Row (BFIAR) and More Before Five in a Row (MBFIAR) for younger children, and Six Five in a Row guides for ages five through twelve.
They also have Beyond Five in a Row for ages nine to twelve.
The curriculum emphasizes reading a selected children's book for five consecutive days (hence the name), each day focusing on different aspects of the story.
The guides include various activities related to the book, covering academic, developmental, experiential, and social aspects. Parents have some flexibility in choosing activities, especially for preschool and kindergarten children.
The approach of Five in a Row is gentle and relational, prioritizing the parent-child relationship over strict academics.
However, the curriculum gradually increases in academic rigor as children progress through the guides. The selected books and accompanying activities become more challenging to match the students' development.
The activities in the lessons cater to different learning styles, making them suitable for hands-on and interactive learners. They provide opportunities for active learning and encourage personal discussions and interactions.
When talking to parents I've found they're very happy with the program if they have young children, but many family with older children find it insufficient in terms of academics. 

Want to Learn How to Homeschool?
There are two great ways t learn more about homeschooling: one is free, and one is a $67 fundamentals course.
The $67 Course
Looking to take your homeschooling to the next level? Join Rebecca Devitt's online Homeschool Parenting Program and learn the strategies and techniques needed to make homeschooling a success.
The Free Youtube Channel
Also, make sure you join the How to Homeschool Youtube channel, which will give you a fun and exciting look into the homeschool world and help homeschool your children. Check out the channel here, and don't forget to SUBSCRIBE.
If you're not sure where to start, start with the following playlists:
You'll love it and find it helpful and entertaining! Discover the channel here. 
Conclusion: Unit Studies Homeschool Curriculum Packages
There are so many popular homeschooling curriculum options out there today! Finding the right Unit Studies package isn't an easy task. There's more to choose from than you first realized. If I had to make one recommendation, it would have to be KONOS. And that is because KONOS has had so many great reviews, and people love it. Weaver is also a great option, and you know you can trust it because it's been around a long time. All the best in finding a really amazing hands-on program! God bless you.