Welcome to the world of Compass Classroom! For those looking for an online, interactive learning experience for their children, this review will help you decide if Compass Classroom is the right choice for you and your family. With this comprehensive review, you'll get a better understanding of what makes Compass Classroom unique, including its various programs and features. We'll also explore how it compares to other similar online learning platforms.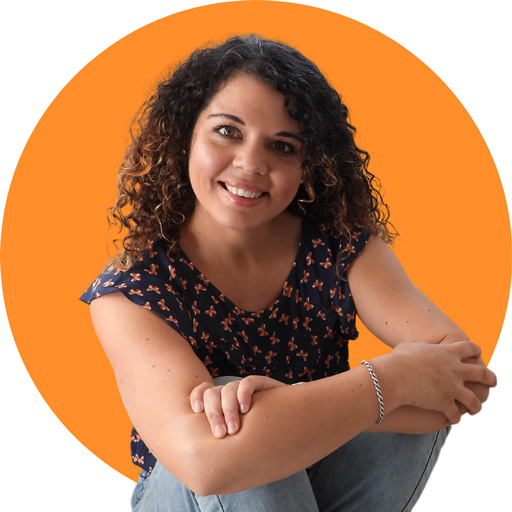 I hope you enjoy reading this blog post. If you want to do my course on how to homeschool, click here.
We'll also show you what the curriculum looks like from a user's perspective and then answer many of your common questions about this program at the end of the article. This review should give you a clear idea of what it looks like to study with My Compass Classroom.
I have used this curriculum personally, so if you have any questions about the course, please write them in the comments section below.
Affiliate links are used on this website.
What is the Compass Classroom Curriculum?
Compass Classroom is a Classical homeschool curriculum that teaches from a non-denominational Christian perspective. They offer online video content as well as downloadable PDFs and printed workbooks to suit all families.
Most courses are geared toward middle and high-school-aged students.
What I like about Compass Classroom is that it is very affordable when compared to many other classical curriculum options. For those who wish to learn more about homeschooling, Compass Classroom also offers an active forum called My Compass Classroom.
What is My Compass Classroom?
My Compass Classroom is a forum group that comes with your subscription to Compass classroom. This forum allows you to ask questions about homeschooling, learn more about classical education points, and fellowship, encourage and challenge other Compass Classroom users.
This is an excellent way for homeschoolers to socialize and parents to get help when they're struggling.
What is Unique About Compass Classroom?
Compass Classroom is self-paced. This is a learning style that is particularly helpful in the homeschool environment.
The course is entirely online, and a Premium Membership will give you access to over 50 courses. You can use Compass Classroom for all of your family members.
Maybe the most unique thing about Compass Classroom is the thriving community (My Compass Classroom) that bond and grow through the material available on its platform. Parents can dialogue with other parents or staff, and students can talk to each other or share work they're doing.
And the great thing about this curriculum is parents can study the program with their children. Indeed, I watch the Latin program with my own children before bedtime.
Compass Classroom's Latin Program (Visual Latin)
Compass Classroom offers the best Latin curriculum I have ever seen. The program is full of jokes and incorporates multiple ways to learn the material. They use video content and workbooks. The videos are very funny and help students keep learning the hard curriculum.
Latin is difficult to learn. But it's also fun with Compass Classroom. Check out their Latin Program here.
Why Did CC Begin?
The founders of Compass Classroom wanted to provide an engaging Christian worldview to help teach homeschool subjects. So many of the homeschool programs available today are taught in a boring manner.
But Compass Classroom is different! They use famous and engaging speakers (such as R.C. Sproul and Dr. Francis Schaeffer) to hold student's attention and teach them a sound worldview.
They also have an entertaining Latin program called visual Latin which helps students love Latin and have a laugh along the way!
How Long Has Compass Classroom Been Around?
The Compass Classroom curriculum has been around for over a decade and was started in 2010.
Does the Program Target Special Needs?
Yes! This program is especially effective for children with dyslexia and processing disorders. (Also, the curriculum will suit almost any child.)
Does Compass Classroom Effectively Target a Specific Learning Style?
Yes, it is especially effective for visual learners as the program is delivered using video content.
What Format Does Compass Classroom Come In?
Both hard copy and online materials are offered with this curriculum. While video content is online, PDF workbooks can be printed, or parents can buy printed books.
What Homeschool Methods Do Compass Classroom Most Closely Align With?
They align most closely with the Classical and Charlotte Mason homeschooling methods. I'll explain these in more detail below.
What is the Classical Homeschooling Method?
A classical homeschooling method is an educational approach that has been used for generations to provide a high-quality education to students in the comfort of their own homes.
It focuses on teaching students through great books, timeless works of literature, and discussion-based learning.
It also involves introducing children to primary source documents and cultural artifacts from around the world.
Classical homeschooling seeks to cultivate an understanding of language, history, mathematics, science, and humanities within its students. It centers on the three stages of learning: grammar, logic, and rhetoric.
During this process, educators strive to nurture a love for culture and knowledge while helping children grow intellectually by engaging them in challenging conversations about various topics such as philosophy or art history.
The goal is not only to equip children with knowledge but also to help them develop analytical thinking skills they can apply through life's journey.
If you want to learn more about classical education, check out the video below (from my Youtube Channel).
What is the Charlotte Mason Homeschooling Method?
The Charlotte Mason Homeschooling Method is a unique and effective way to educate children. It was first developed in the late 19th century by Charlotte Mason, an educator from England.
The method focuses on bringing learning to life with books and hands-on activities that are both inspiring and educational. It prioritizes creative thought, imagination, exploration, and intrinsic motivation over memorization of facts or rote learning.
Charlotte Mason's homeschooling method emphasizes the importance of nature studies and outdoor exploration as part of the curriculum.
She also encouraged parents to expose their children to great works of literature through living books, music, art, and poetry from around the world as well as providing plenty of time for free play.
Her goal was to nurture each child's natural curiosity while instilling a love of learning that would last a lifetime.
If you want to learn more about Charlotte Mason education, check out the video below (from my Youtube Channel).
How Much Time Do Parents Have to Spend on Hands-On Teaching?
There is very minimal prep time required from teachers, and students can mostly do the program on thier own.
Do Parents Need to Purchase Any Extras?
No. But they can opt to purchase printed materials if they would rather, but all PDFs are included at no cost.
Does the Curriculum Work if Teaching Multiple Ages?
Absolutely! Kids can do most of the courses together and then do different assignments based on their age and ability.
Is the Curriculum Flexible?
Extremely flexible. Compass Classroom has pre-recorded video lessons students can do whenever they like.  These videos can be downloaded, streamed or purchased on DVD.
Is Any Part of the Product Reusable?
If the course is purchased outright, the purchaser owns the material forever and can use it for many years.
If they are using the streaming service, that is only available while the membership is current.
But the Premium Membership offers 50+ courses that the family can take advantage of while they have their membership.
What Support Does the Compass Classroom Curriculum Offer?
They offer customer support, chat (mornings), and phone support.
My Compass Classroom Support
Another source of support is My Compass Classroom which is their active forum of users.

How Much Does Compass Classroom Cost?
Their Premium Membership (Middle and High School) costs $39 per month for 50+ courses.
Do They Offer All Subjects?
Compass Classroom offers all subjects EXCEPT Math.
Do They Offer All Grades
Most of the courses are geared toward middle and high-school-aged students. Courses aren't delivered to specific ages.
Is Compass Classroom Accredited?
No. But, no homeschool programs can be accredited. Only online schools can be.
However, unless children are doing short-term homeschooling and want to slot right back into a school in the near future, you don't really need homeschool accreditation.
Where Can I Purchase Compass Classroom?
You can purchase Compass Classroom from their website here.
Does Compass Classroom Have Any Christian Affiliation?
They are of the non-denominational Christian worldview.
What's the Difference Between Compass Classroom and My Compass Classroom?
My Compass Classroom is a social space where you and your children can interact with other students using the program.
Compass Classroom is the learning platform itself. But you can get to Compass Classroom through My Compass Classroom.
Want to Learn How to Homeschool?
There are two great ways t learn more about homeschooling: one is free, and one is a $67 fundamentals course.
The $67 Course
Looking to take your homeschooling to the next level? Join Rebecca Devitt's online Homeschool Parenting Program and learn the strategies and techniques needed to make homeschooling a success! Learn more about the HPP here and signup here.
The FREE Youtube Channel
Also, make sure you join the How to Homeschool Youtube channel, which will give you a fun and exciting look into the homeschool world and help homeschool your children. Check out the channel here, and don't forget to SUBSCRIBE.
If you're not sure where to start, start with the following playlists:
You'll love it and find it helpful and entertaining! Discover the channel here.
Learn the 'Why' of Homeschooling
Learn why homeschooling is a fantastic option for your family. Homeschooling offers many benefits…and you're probably only familiar with the tip of the iceberg. The book Why on Earth Homeschool shows you why homeschooling is the best choice for your family. Discover the book here.
Conclusion to the Compass Classroom Review
In conclusion, the Compass Classroom Review is an innovative way to make the homeschooling experience easier for parents and students. It offers an affordable and comprehensive curriculum, with support services and resources that are tailored to meet the needs of each family. The comprehensive course material gives parents the guidance they need to create an effective learning plan for their child. Additionally, the online support services help assist when needed. Check out Compass Classroom more here.