Are you considering homeschooling your children? It can be a daunting task to choose the best curriculum, especially if you're overwhelmed by the many options available. Fortunately, there are plenty of self-paced homeschool curriculums that provide excellent educational resources. In this article, we will explore 10 of the best self-paced homeschool curriculums and discuss their features and benefits.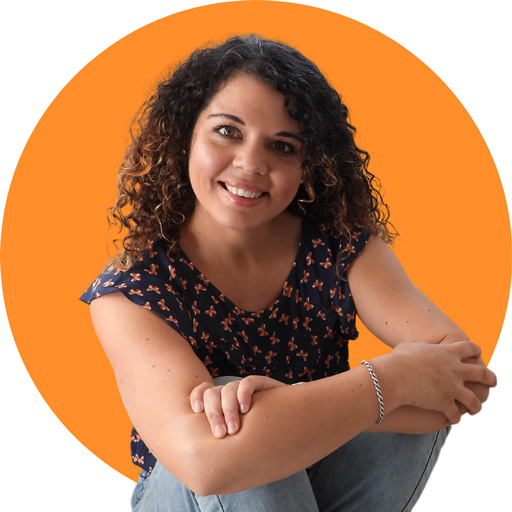 I hope you enjoy reading this blog post. If you want to do my course on how to homeschool, click here.
In this post we'll look at the following programs:
Let's dive in and look at these programs more closely below!
Affiliate links are used in this article. 
What is a Self-Paced Homeschool Curriculum?
Self-paced homeschool curriculums provide an alternative way for children to learn outside the traditional school environment.
This curriculum allows students to work at their own pace and set their own goals, giving them greater control over their education.
It's become increasingly popular as parents seek educational options that better meet their children's individual learning needs and styles.
With a self-paced homeschool curriculum, students can move through the material at whatever speed works best for them, allowing them to take as much or as little time as they need to understand a subject before moving on.
This system also gives students more freedom when deciding which material is important enough to focus on, providing a more customized learning experience than what is typically seen in traditional classrooms.
Learn more about a self-paced homeschool curriculum here.

10 Self-Paced Homeschool Curriculum Programs and Packages
Look closely at some self-paced homeschool curriculum options that might suit you below.
Apologia – Self-Paced Science Curriculum
Apologia is a highly popular self-paced Christian science curriculum.
It is my top recommendation for homeschooling science.
One of its standout features is the ability to teach elementary curriculum courses to multiple children, making it a convenient and enjoyable option for the whole family. Each level of the elementary science curriculum Apologia offers focuses on one topic in science like zoology, earth science, or botany.
As children progress to middle and high school, the curriculum is designed to be completed independently, allowing for personalized learning experiences.
The needed experiments for a lab credit are built into the program and only require common household supplies. Homeschool families will not need to invest in an expensive science laboratory in order to give their kids a complete science education.
Students can choose between LIVE courses or a self-paced homeschool curriculum format depending upon their needs and learning styles.
In addition to science, Apologia now offers a range of subjects, including math.
Check out more about Apologia here.
The Compass Classroom is an online self-paced homeschool curriculum that is self-paced.
The program teaches using a very strong classical flavor, running students through a solid Latin curriculum while also teaching using traditional trivium learning methods.
The engaging material covers a wide variety of subjects from writing, language arts, and grammar to history, music, the Bible, philosophy, and science. Courses are also available that teach specifically logic and rhetoric.
But, this program also includes a vibrant social life active through My Compass Classroom, a chat forum for parents and children taking this classical course.
Although the program is primarily classical, it also has a dash of Charlotte Mason influence which emerges in their how-to homeschool courses.
Compass Classroom has world-famous presenters like R.C. Sproul. The courses are very entertaining, and parents can do them with their children (I sit down with my kids and learn Latin with them as I find the program so entertaining!)
Compass Classroom is a very affordable program and can be used for the whole family with one subscription.
Because it is so engaging and easy to use, it is one of the best self-teaching homeschool curriculum programs.
Check them out here.
The ACE Paces is a self-taught homeschooling curriculum students can do entirely by themselves.
This popular curriculum allows parents to provide a quality Christian education for their children at home.
With the ACE Paces homeschool curriculum, students can take control of their own learning with an organized system that provides structure and support.
Each PACE (Packets of Accelerated Christian Education) contains a workbook, answer booklet, tests, and other activities that make up one subject area of the curriculum. Parents can use these materials to create a custom learning experience tailored to the needs of each student.
Using this method, students work through the material at their own pace and receive recognition for mastery when they complete each level successfully.
The goal is to ensure that all learners are equipped with the knowledge and skills necessary for success in future studies.
ACE Paces is a cheap homeschool curriculum, so won't hit the bank balance too hard! Check them out here.
Schoolhouse Teachers can be used as a self-paced homeschool curriculum.
This program offers you a HUGE range of electives alongside their open-and-go traditional school boxes.
The self paced online homeschool curriculum offers over 25,000 family videos to stream, record keeping, and a full curriculum for each member of your family.
The homeschool self paced curriculum comes in a variety of components allowing you to choose those that best fit the needs of you and your children.
Plus, the courses are not live which allows you to begin at any time of the year rather than needing to wait until the start of a new school year.
Families with teenagers will also find help with high school credits and transcripts along with college and career planning.
If you want to use different homeschool methods, you can check out their Charlotte Mason, Classical, and Unit Studies Centers.
They offer you ALL grades for ALL children in your family for ONE price.
You can check out this amazing program (that I use with my own family) here.
This popular homeschool program consists of learn-to-read and spell programs. AAR (All About Reading) is made by All About Learning Press and also has a popular program called All About Spelling.
All About Learning Press makes sure you have everything you need for your children to become proficient readers and spellers. It's based on the Orton-Gillingham method.
Kids enjoy the multi-sensory approach that keeps learning fun and engaging. Parents love the scripted lessons that are easy to follow.
The curriculum focuses on teaching one concept at a time with clear direct instruction allowing kids to master the material. The numerous activities keep kids interested.
This self-paced curriculum features:
20-minute lessons with light scripts for parents
a Mastery-Based program meaning your students can do things in a self-paced manner
a money back guarantee with lifetime support
multiple levels to choose from, including pre-readers to advanced readers
free placement tests before purchasing
letter tiles, magnets, dividers, flashcards, and tote bag
Check them out here.
The LifePac homeschool curriculum is a self-paced, Christian-based program that has been helping homeschooling families since 1978.
LifePac, produced by Alpha Omega Publications, offers parents an array of educational choices and learning materials, including workbooks, tests, and teacher's guides. The curriculum is designed to meet the individual needs of each student, offering flexibility and customized plans of study.
LifePac includes the five main subjects of Bible, history and geography, science, language arts, and math. In addition, LifePac provides quite a few electives for families to choose like accounting, health, art, and civics.
LifePac allows students to progress at their own pace while still adhering to state guidelines for academic standards.
Each unit includes 10 or 11 workbooks which can be completed in 2 to 4 weeks depending on the student's ability level and how much time they devote to their studies.
Parents are encouraged to use the built-in testing system as well as weekly exams for additional assessment opportunities throughout the course of study.
You can check out Lifepac here (and maybe find it on special).
Masterbooks Homeschool curriculum is an exciting self-paced homeschool program that provides students of all ages with engaging educational materials to help them learn.
The program, which loosely uses the Charlotte Mason homeschooling method, includes a wide range of subjects, including math, science, history, and language arts.
Each subject has been designed to be easy to understand and provides engaging lessons that promote critical thinking skills and problem-solving strategies.
Students are given the freedom to learn at their own pace and have access to detailed teacher's notes which help guide their learning journey.
The Biblical curriculum is easy to use, flexible, and keeps kids engaged with their education. Children will not only learn about the world, but they will also learn how to apply and use their knowledge.
Masterbooks is a relatively easy homeschool curriculum and will be a big hit for families who love gentle learning through literature.
You can check out Masterbooks here (and maybe find it on special).
Beast Academy is an advanced self-paced math curriculum for children ages 7-13.
This award-winning program provides interactive learning experiences through bestial animations that are both fun and educational, making it the perfect choice for young learners who want to build strong problem-solving skills.
Developed by mathematicians at the University of Texas Austin, Beast Academy takes students on an exciting journey of mathematical discovery using comics, puzzles, and stories to promote critical thinking and logical reasoning.
The curriculum is divided into three levels – elementary (grades 2-4), middle school (grades 5-6) and upper school (grades 7-8). Each level helps kids develop fundamental concepts in arithmetic, algebra, geometry and more through engaging digital resources such as online games and animated videos.
Students learn how to tackle tough math problems, how to think critically, and develop resilience.
The content has been carefully crafted to ensure that kids can learn at their own pace while having fun along the way.
Beast Academy provides over 20,000 problems, games, and puzzles. This way you don't need to worry about your kids running out of fresh content while studying math.
You can get this program as an online program or offline books.
Teaching Textbooks is a fun, self-paced math curriculum that teaches children for parents.
The program, which works as an offline app, teaches children for parents using fun animations. Grading is also automatic, so parents can work from home while children do their work independently.
The self paced homeschool curriculum provides students with a solution tutorial for every question the kids miss. This allows kids to learn from their mistakes and gain a deeper understanding of the topics. Plus, a free tutor helpline is available for any customer who discovers they need extra help.
Teaching Textbooks begins with third-grade math and continues through pre-calculus.
This curriculum is designed with homeschoolers in mind and has been increasing in popularity recently.
It is very much a work-at-your-own-pace online homeschool math curriculum.
Kids can complete several lessons in a day or take a couple of days to complete one lesson. Parents also have the ability to limit how fast a child progresses in the curriculum by limiting the number of lessons that are able to be completed in a day.
You can check out more here.
If you're looking for the best self paced homeschool curriculum that teaches math, take a look at Singapore Math.
Singapore Math is an approach to math education that has achieved widespread success in Singapore and continues to gain traction among educators around the world.
This method of teaching math places a greater emphasis on problem-solving, critical thinking, and real-world applications of mathematics.
Developed by the Singapore Ministry of Education in 1982, the Singapore Math curriculum has been adapted for use in many countries due to its focus on building strong foundational skills and helping students understand concepts rather than just memorizing formulas.
The Singapore Math approach uses concrete examples with visual tools such as diagrams or objects to help children understand mathematical problems before moving onto abstract equations.
It also encourages students to explore various solutions instead of focusing on one correct answer.
You can check out Singapore Math here.
Ambleside Online is a free homeschooling curriculum that provides a Charlotte Mason education for students from kindergarten to grade twelve.
It was created with the belief that children should be taught by being exposed to a rich feast of ideas through literature, poetry, and music (which is a Charlotte Mason concept).
The curriculum emphasizes teaching through living books (educational storybooks) and books by great authors instead of textbooks.
The curriculum includes all subjects taught in elementary school, including math, language arts, science, and history, and additional subjects such as Latin, art appreciation, and nature study. (It's important to understand that when we say the curriculum includes these programs, we must understand that the curriculum points to resources, some of which we have to buy and others of which are free.)
Every year students read and study several classic literary works from around the world with age-appropriate adaptations.
Ambleside Online provides information about how to give your children a Charlotte Mason education, a guide on how to get started, and an adapted version for groups.
Charlotte Mason's six-volume series is also available if you're interested in learning more about Charlotte Mason and her ideas on education.
Ambleside Online has a schedule, but most people use this course fairly flexibly and make it into their own self-paced homeschool curriculum.
Acellus and Acellus Academy are secular online homeschool curriculum options by the International Academy of Science in Kansas.
They offer grades K to 12 and they seem to be a particularly effective program for children with special needs like autism.
The video lessons provided by the homeschool self-paced curriculum are self-paced and interactive. Children also receive personalized instruction based on their individual needs.
The engaging lessons bring each subject to life and encourage children to develop a love of learning.
Plus, the Acellus Writing Tutor is designed to help kids learn to write by giving them guidance and feedback immediately. It's a great way for children to quickly gain confidence as they master the individual skills needed to become effective writers.
That is because the program pinpoints students' weak academic areas and gives them lessons to strengthen their educational holes. They're also an effective program for children who need to travel or stay home, but need an accredited online school, such as children:
with parents in the military,
recovering from severe bullying
struggling students
athletes or performers
advanced learners
those with disabilities or illnesses.
You can also look into Power Homeschool, which is a homeschool-specific curriculum for homeschooled students.

Is a Self-Paced Homeschool Curriculum the Same as a Mastery-Based Homeschool Curriculum?
Yes, a self-paced curriculum is the same as a mastery-based curriculum. Self-paced learning is used to help students master concepts in a mastery-based course.
A mastery-based curriculum contrasts with a spiral curriculum that uses a stepped approach to learning where a student circles back to a topic but keeps moving at the same pace as others in the class.
Each learning method has its pros and cons. You can learn more about spiral vs mastery-based learning here.
A Self-Paced Curriculum…
Homeschooling can be an excellent option for families looking to provide their children with a quality education.
With so many self-paced homeschool curriculum options available, it can be overwhelming to select the right program.
However, with the proper research and guidance, parents can choose the best option for their family and their child's specific needs.
Self-paced homeschool curriculum allows students to learn at their own pace in an environment tailored to their individual needs.
This page shows some of the best homeschool curriculum for independent learners. To see more curricula options, see the curricula finding tool.