Homeschooling provides families with the opportunity to customize their child's education and instill a love for learning. For science enthusiasts, there are many homeschool curriculum programs available that offer unique and engaging approaches to teaching science. From hands-on, project-based methods to online, interactive courses, there's something for every family and student. To help you find the right fit, we've compiled a list of 20 of the best science homeschool curriculum programs on the market.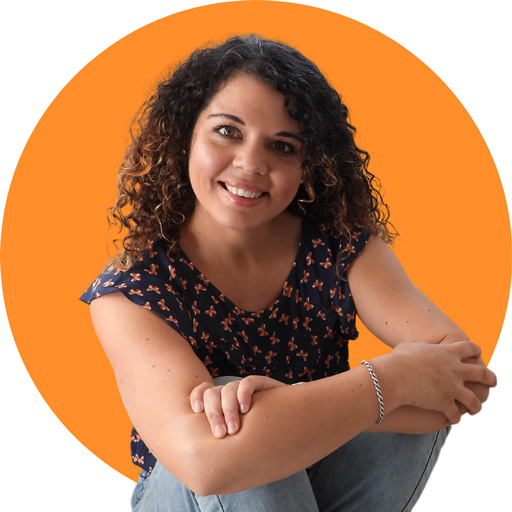 I hope you enjoy reading this blog post. If you want to do my course on how to homeschool, click here.
By the way, if you are a newcomer to homeschooling, I highly suggest enrolling in the Homeschool Parenting Program. This program will provide you with comprehensive knowledge of homeschooling, ensuring that you feel confident and at ease. Check it out here.
Affiliate links are used on this website.
20 Best Science Homeschool Curriculum Programs and Packages
Let's take a look at each of these programs in more detail.
Apologia is a program with excellent reviews and probably the best science homeschool curriculum today.
It offers a comprehensive, Christian-based creation science curriculum that covers biology, chemistry, physics, and more.
This program is designed to align with a biblical worldview, presenting science in a way that is consistent with a literal interpretation of the Bible.
From a Christian perspective, the "Apologia" science program is a positive option for families seeking a science curriculum that aligns with their religious beliefs.
This program is primarily in book format, with separate textbooks for different scientific subjects.
The textbooks are written in a conversational style and include illustrations, diagrams, and hands-on activities to help students understand the concepts covered (Apologia is known for being interactive and hands-on).
The curriculum is designed to be used as a self-paced homeschooling resource, with detailed lesson plans and instructions for the activities included in each textbook.
In addition to the print materials, Apologia also offers a variety of complementary resources, including audio CDs, online classes, and live webinars, to support students and parents using the curriculum.
There's a comprehensive review of Apologia here. Or you can check out Apologia here.
College Prep Science, developed by Greg Landry, is a comprehensive science curriculum designed specifically for homeschooling families.
With a focus on scientific inquiry, critical thinking, and process reasoning, this program aims to equip students with the necessary high school and college skills while incorporating a Christian worldview.
One of the notable features of College Prep Science is the "pre" classes, which were introduced by Greg Landry a decade ago.
These classes, including Pre-Biology, Pre-Anatomy & Physiology, Pre-Chemistry, and Pre-Physics, serve as an excellent foundation for middle school students transitioning into high school-level science courses.
By breaking down complex concepts and presenting them in an interesting and easily understandable manner, Greg Landry minimizes the intimidation factor associated with higher-level science subjects.
The curriculum emphasizes critical thinking, data collection, and graphical & written representation of research.
It encourages students to think deeply, creatively, and biblically while exploring the wonders of God's creation.
The strength of College Prep Science lies in its challenging nature.
It encourages students to explore the connections between science and faith.
See a review of College Prep Science here or check out College Prep Science here.
Answers in Genesis is created by the Creation Science team and headed by Ken Ham, a passionate creationist.
They produce a top homeschool science curriculum with lots of material in it designed to be used for multiple ages at the same time.
This program is great as children who need simpler work can use the program at a basic level.
Conversely, children who are at a higher level or gifted can dig deeper into the material.
The program has great manipulatives and extras that come in the pack and is (after Apologia) probably the curriculum I hear about second most in my online travels in the world of Christian homeschooling.
Check out Answers in Genesis here.
In the realm of science-focused homeschooling, Generation's homeschool curriculum secures a prominent position.
For families on the lookout for a robust science education, Generations offers a comprehensive creationist curriculum that ignites curiosity and understanding.
With a dedicated focus on scientific exploration, this curriculum immerses students in a wide range of scientific disciplines, nurturing a well-rounded comprehension of the natural world.
Through hands-on experiments and engaging projects, Generations empowers students to actively participate in their learning actively, fostering a genuine enthusiasm for science.
By intertwining scientific principles with real-world applications, this curriculum bridges the gap between theory and practice, ensuring that students grasp the relevance of what they learn.
The program's affordability, makes it an accessible choice for families seeking a comprehensive science-centered homeschooling program.
For a closer look at how Generations curriculum operates, you can delve into a detailed review available here.
Or check out the curriculum directly here.
Compass Classroom is just a whole lot of fun!
This curriculum is a Christian Classical and Charlotte Mason program that is all online.
It's especially geared towards middle and high-school-aged children and offers a full program with all subjects except for math.
Compass is different from other Christian homeschool programs due to the nature of their videos.
Many of them are like mini films, so they seek to engage students' interests.
That doesn't make this an easy program, far from it.
It's a program for homeschoolers by homeschool parents and advocates.
It is a rigorous, creationist course and is a science curriculum I'd recommend.
Check out a review of Compass Classroom here or check out their program directly here.
The BJU Press homeschool science curriculum provides comprehensive options for both online and offline learning.
With the online option, parents can outsource the teaching to video lesson teachers, allowing for a convenient and guided learning experience.
Alternatively, parents can use the teacher's manuals if they prefer a more hands-on approach.
The curriculum is known for its focus on creation science, integrating biblical perspectives with scientific concepts.
The workbooks are highly engaging and colorful, enhancing student interest and understanding.
Whether opting for the online videos or utilizing the teacher's manuals, the BJU Press homeschool science curriculum offers a well-rounded and immersive learning experience for students, combining scientific knowledge with a faith-based perspective.
This is the science curriculum I use with my children, and we love it.
Check out a review of BJU Press here, or check out their curriculum here.
Think Outside and Green Craft Kids are subscription boxes. They have wonderful hands-on activities and STEM activities.
Think Outside aims to get kids outside and into nature. They offer a foldable day pack (like a backpack), and then the child receives monthly boxes with nature and science goodies.
These make for a great outdoorsy 'sciency' curriculum for elementary and middle school science.
These outdoor subscription boxes also a lot of fun as kids get a box in the mail every month!
Green Craft Kids offer boxes for preschool, kindergarten and elementary ages that are very STEM focused and hands-on.
Check out Think Outside here and Green Craft Kids here.
A Gentle Feast's science curriculum is a great choice for homeschoolers seeking a well-rounded and engaging approach to scientific exploration.
Rooted in the Charlotte Mason educational philosophy, the AGF science curriculum is carefully designed to foster a deep connection to the natural world while nurturing a genuine curiosity for scientific phenomena.
Through the integration of living books, hands-on activities, nature study, and interactive lessons, students are immersed in an immersive learning experience.
This curriculum not only covers a wide range of scientific topics but also emphasizes the importance of observation, critical thinking, and a lifelong love for learning.
With its thoughtful blend of academic rigor and experiential learning, A Gentle Feast's science curriculum provides homeschooling families with a dynamic and enriching journey through the world of science.
Check out  A Gentle Feast Science here.
More Best Science Homeschool Curriculum Programs
Here are some more excellent science programs you can use with your children at home.
Memoria Press offers a classical, literature-based science curriculum that covers biology, chemistry, physics, and more.
The elementary and middle school science programs focus on teaching children about the natural world while giving kids a narrative account of how science developed over the centuries.
Memoria Press offers families a classical Christian curriculum that teaches elementary and middle school students about the natural world while giving the kids a narrative account of how science developed over the centuries.
The programs have a central textbook, a student workbook, and a teacher's guide.
In high school, Memoria Press uses the Novare Science series to teach physics, biology, and chemistry.
Novare Science is a Christian series that focuses on having children master the material. The series assumes an old Earth but doesn't discuss the theory of evolution.
Check out Memoria Press here.
An affordable subscription-based service (covering the WHOLE family) that offers a variety of science courses, including biology, chemistry, and physics.
They offer a HUGE range of electives.
The science courses are divided by age and by topics.
Some of the courses offered by Schoolhouse teachers are designed for a specific age range, while others are meant to be used by a wide range of ages.
You will find specific classes for elementary kids, such as Dinosaurs and the Bible, and exciting unit studies, like Diet Pop and Mentos.
Middle school includes some of the same classes that are offered for younger kids as well as some more advanced topics.
The high school science classes include the traditional biology, chemistry, and physics classes.
Other classes include forensics, Earth Science, and astronomy. The classes range between one and two-semester courses.
Schoolhouse Teachers offers classes that are designed for a variety of media including downloadable text, video, audio, and more.
Check out a review of Schoolhouse Teachers or ST directly here.
An online, interactive science curriculum for K-2 students that covers topics such as earth science, life science, and physical science.
Science4Us is a secular program that offers 28 instructional modules.
These modules give your kids a hands-on approach to science for kids between kindergarten and the second grade.
Science4Us believes that every student can be successful in science. So they bring interactive and engaging science programs to students.
Your kids will enjoy learning about science topics through games and interactive simulations.
Plus, Science4Us integrates language arts and math concepts into the lessons.
Check out Science4Us here.
Real Science-4-Kids offers a hands-on, inquiry-based science curriculum that covers biology, chemistry, physics, and more.
The Building Blocks science curriculum introduces children to all five disciplines of science.
The Focus-On series focuses on a specific discipline, like chemistry,
The program leans towards secular but also avoids discussion of evolution and all age-of-the-earth-type questions.
Real Science-4-Kids uses an activity-based science program to teach kids between kindergarten and 8th grade.
In addition, the program strives to make science intuitive and enjoyable for everyone.
Check out Real Science-4-Kids here.
KONOS is a hands-on, unit studies, character-based science curriculum covering life, earth, and physical science.
The Christian curriculum focuses on teaching children Godly character traits.
Plus, the subjects are unified in a multi-level format for children between kindergarten and the eighth grade.
Some subjects covered are Bible, literature, science, writing, and art.
Konos uses a hands-on approach to capture children's interest and keep them engaged. Children will also discover new ideas, act out the concepts, talk about what they're learning, and drill to ensure retain what they've learned.
Check out KONOS here.
This science homeschool curriculum is a self-paced course with a set of 4 other basic subjects for self-paced learning. All Lifepac subjects have the goal of helping kids master the topics.
Lifepac is a Christian mastery-based curriculum that allows children to move at their own pace.
Kids develop their skills to observe the world around them as they learn about the world created by God.
The science curriculum focuses on four strands or disciplines of science.
These disciplines are life science, Earth and space, physical science or chemistry and physics, and the nature of science.
Lifepac also offers diagnostic tests to help place children into the correct level.
Check out Lifepac Science here.
Sonlight Science is a literature-based science curriculum that covers topics such as biology, chemistry, physics, and more.
It uses the literature-based approach.
The science curriculum can be purchased as part of an entire year-long curriculum or separately. Sonlight Science includes varying topics for children to study.
Each level of Sonlight Science is appropriate for three different grades. This means large families can group kids into small classes to make homeschooling easier.
The curriculum includes hands-on learning alongside excellent books. The instructor's guide includes activity sheets, charts, and simple activities to help children retain what they learn.
Check out Sonlight Science here.
Mystery Science is an online science curriculum that focuses on engaging, hands-on science lessons.
The curriculum is secular and aligned to the Next Generation Science Standards. The goal is to help teachers make science more engaging for children between kindergarten and the fifth grade.
Mystery Science uses a blended learning approach with videos, lessons, and activities to keep kids engaged and learning.
The program is also designed to need very little preparation to teach each lesson. This way busy teachers can easily teach science to their students.
Check out Mystery Science here.
Elemental Science offers a comprehensive secular science curriculum that covers topics such as biology, chemistry, physics, and more.
The curriculum focuses on basic facts for elementary kids but begins to introduce evolution and the Big Bang Theory as optional studies to children in the intermediate years.
High school students study evolution and the Big Bang Theory.
Elemental Science is designed to be an easy program to teach and has three separate series.
The Classical Series focuses on a specific discipline each year. Each week, children read about a specific topic, write about it, perform a demonstration or experiment, and complete a lab report.
The Sassafras Series follows two siblings as they explore the scientific world beginning with Zoology. Support materials are available for each to create a full semester-long study of science.
Science Chunks allows you to vary your scientific topic each month. You'll find a reading plan, writing options, and experiments designed to be used by multiple ages.
Check out Elemental Science here.
The Well-Trained Mind Science offers a classical, literature-based science curriculum that covers topics such as biology, chemistry, physics, and more.
The online classes are designed for students in the sixth grade and higher.
The Well-Trained Mind offers secular studies that include evolutionary theory as part of biology, astronomy, anatomy and physiology, and physics, along with a class titled Philosophy and History of Science.
Lab options are available for the high school science classes to allow students to receive a high school lab credit.
Check out The Well-Trained Mind Science here.
Noeo Science provides a hands-on and open-and-go science program for busy homeschool parents. The package includes most of the supplies for experiments, living books, an instructor's guide, and a lab manual.
Noeo is secular, however, some of the books included in the program are Christian while others include information about evolution.
The instructor's guide includes information about each book. This allows parents to make an informed decision about which books they would like to use or exclude.
The program's goal is to make it easy to teach real science to children by including almost everything you need in one box.
Over seventy experiments are included in each box along with living books that will delight your children.
The curriculum is designed to be open-and-go so homeschool parents can teach their children immediately without needing to spend hours planning.
Check out Noeo Science here.
Creation-Based Homeschool Science
These next three excellent homeschool science curricula offer creation-based science programs for Christian families.
Christian Kids Explore offers five science books designed for large Christian families.
Each book focuses on one topic for an entire school year. The topics are biology, earth and space, creation science, chemistry, and physics.
The books are divided into a number of units with lessons to be studied each week allowing homeschool families to study science in manageable bites.
Each unit includes coloring pages, quotes from Scripture, vocabulary words, hands-on learning, timeline prompts, and more. A unit wrap-up is included to help children master the material before a unit quiz is given.
Christian Kids Explore is designed for kids in elementary and middle school.
Check out Christian Kids Explore here.
God's Design Series provides Christian homeschool families with a creation-based science series for children between the first and the eighth grades.
The series is designed to share a Biblical worldview and teach children how science supports the Biblical account of creation.
A supply list is given for each section as well as a supply list for the individual lessons. Kids study science and the scientific method through educational activities and challenges written into the courses.
Check out God's Design Series here.
Science Shepherd is a Christian-based science curriculum that covers topics such as biology, chemistry, physics, and more.
The Science Shepared Christian Homeschool Curriculum was developed to fill a need for a quality science curriculum for homeschooled high school students.
Each course is designed to be completed in one school year with the exception of Unearthing the Bible. Unearthing the Bible is a one-semester course.
Science Shepherd courses are video courses with textbooks, workbooks, and/or labs available for the students.
Check out Science Sheperd here.
Secular Evolution Science
Here are some homeschool science curricula that offer a secular evolution science.
Pandia Press offers a secular series titled REAL Science Odyssey for children between first grade and tenth grade.
There are two grade levels for the series, the first level is for kids between first grade and sixth grade. The second is for kids between sixth grade and tenth grade.
The level one courses give children the information in a story-like format. Kids then have the opportunity to further explore the topic through hands-on learning, journaling, websites, and more.
The level two courses are written to the students so they can study the information independently. Teacher's Guides are available and recommended.
The engaging texts and hands-on learning opportunities encourage kids to develop critical thinking skills.
Check out REAL Science Odyssey here.
The Classic Science Curriculum provides homeschool families with a secular science curriculum that they can download and use at home with their children.
Each textbook includes 36 weeks of lessons. The lessons include hands-on activities, worksheets, and tests. Information is given in a humorous style designed to engage children's interest.
The elementary series is designed for younger children and includes life science, earth science, chemistry, and physics.
A textbook titled Biology and Evolution fills the gap between the elementary series and the advanced series.
The advanced series was written for high school students. It includes chemistry, anatomy and physiology, earth science, and physics.
Check out Mr. Q Science here.
CK-12 Science provides free online textbooks for families worldwide. The secular textbooks include science flex-books for kids in the first through fifth grades.
Textbooks for older students include earth science, life science, astronomy, physical science, biology, chemistry, and physics.
The online books teach scientific topics through text, charts, graphics, and videos. Also, summary and review questions are given at the end of the lesson along with commonly asked questions by other students.
A section on related content gives students the opportunity to learn more about each topic.
Check out CK-12 Science here.
Want to Learn About Homeschooling?
So, you've learned a lot about science homeschool curriculum programs.
But you may want to learn more about homeschooling in general. There are two great ways to learn more about homeschooling: one is free, and one is a $67 fundamentals course.
1. The Ultimate Homeschool Parenting Program
Transform your homeschooling experience and take it to the next level with our comprehensive online course.
Led by expert educator Rebecca Devitt, you'll learn the strategies and techniques you need to succeed in homeschooling. This program is packed with valuable resources, a personalized curriculum, and an effective way to manage your time that will help your children thrive.
You'll have lifetime access to the course for just $67.
Sign up now and start your journey to a successful homeschooling experience!
2. The Free How to Homeschool YouTube Channel
Want something better than a homeschool blog? Look no further than the How to Homeschool YouTube channel!
This channel is designed to help homeschooling parents with expert tips, educational content, and a wide range of resources.
Whether you're a seasoned veteran or new to the homeschooling world, you'll find something valuable on our channel. And the best part? It's completely free!
I know you're going to love the channel!
Conclusion on Science Homeschool Curriculum
When it comes to homeschooling and teaching science, there's no one-size-fits-all approach. With so many options available, it's important to take the time to research and choose a curriculum that aligns with your educational philosophy and goals. Whether you're looking for a comprehensive program that covers all areas of science or a specialized curriculum that focuses on a specific subject, there's a program out there that will meet your needs. With the right curriculum in place, homeschooling can be a fun and educational experience for both you and your child. By exploring the various options, you can ensure that your child develops a deep appreciation and understanding of science and the natural world.
I love comments. Please comment below.