Watch this short video
for a quick overview of the HPP
Are You Worried About Your Child's Future? If Not, You Should Be… Alarming Stats Show Public Schools Are Failing Your Kids.
Over the past decade, public schools have drastically declined. Just take a look at these startling stats…
30% of students fail to graduate high school, with upwards of 70% dropout rates in urban areas.
2 of every 3 students aren't proficient readers.
More than 20% of students have reported being bullied, with many more never reporting it.
Over 50% of teachers are looking to quit due to burnout.
Over 55% of students report they are unprepared for life after school.
And the list of jaw-dropping
stats could keep going.
Public schools have become an unsafe, toxic environment where your kids are taught what to think and not how to think.
Just imagine witnessing violent fights breaking out every other day, long dreadful hours trapped in a dingy room, and being served food that has no real nutritional value.
It's nothing more than a glorified prison.
Do you really want to risk your child's future by sending them to public school?
Thankfully You Don't Have To.
There's A Great Solution… Homeschooling.
Did you know that 69% of homeschooled students are successful in both college and
adulthood?
In other words, a homeschooler is far more likely to become a lawyer, doctor, or successful entrepreneur than a dropout with a dead-end job.
Just think about all the fantastic
benefits of homeschooling your child:
You are in control of what they learn:
No more propaganda or mediocrity being shoved on
your child by the public school system. You'll have the freedom to teach them Biblical values,
how to think for themselves, and the truth of what's really going on in the world around them.
Your child will be learning in a safe and nurturing environment.
You no longer have to worry and stress about your child's safety because they will be in your care. You also won't have to stress about all the negative influences your children face daily at public school.
No more busy work.
No more propaganda or mediocrity being shoved on your child by the public school system. You'll have the freedom to teach them Biblical values, how to think for themselves, and the truth of what's really going on in the world around them.
Opportunity to spend more time together as a family.
You're no longer bound by the schedule of public school, so you can go on vacations, field trips, or other fun activities during your day. Wouldn't it be awesome to take a beach trip and have the place to yourselves?
Your children will be better prepared for college.
Homeschool students consistently have better GPAs than public school kids, which means they have an easier time getting into the college of their dreams. Your children will be able to pursue the career they're most passionate about instead of being doomed to work in a dead-end job their whole life..
Your kids will get to learn subjects that interest them.
Without any of the useless fluff taught in public schools, your kids will have time to explore topics they are passionate about. You'll find
you won't even have to teach them what they are interested in because they'll gladly teach themselves.
They will actually get to ask questions about what they're learning.
Public school teachers have to deal with 20 plus kids at one time, and there's not enough time for all the questions. But your child can ask any question their little heart desires in homeschool, which means way less frustration.
And This Only Scratches The Surface.
There is truly no better way to teach your children. No more bullying, no more political agenda, no more useless standardized tests, and no more 'cookie-cutter one-size-fits-all' learning.
If you want to provide your child with the best possible education to put them light years ahead of public school education, then homeschooling is what your child needs.
"But Homeschooling Just Isn't For Me"
I know what you're probably thinking:
I'm not a teacher; how could I possibly teach my child any of the subjects he needs to know?
My child will be completely unsocialized. How is she supposed to make friends if she is always home?
There are hundreds of curricula available. So how on earth do I figure out which one will be best?
I feel so drained after dealing with my kids all day.
There is just too much information to sift through. I feel completely overwhelmed and have no idea where to even start.
Actual Course Footage
of the Homeschool
Parenting Program
I completely understand how you feel.
It can be overwhelming to figure out every little detail of homeschooling on your own. Not to mention how frustrating it is to determine what curriculum is the right one to use.
It can be a lot to process, and it's easy to feel overwhelmed by the thought of homeschooling your child.
But You Don't Have to Tackle This On Your Own
And if you feel overwhelmed or struggle with homeschooling, I can help by providing you with a clear path to follow.
Not only am I a homeschool mom, but my parents also homeschooled my two brothers and me. So, I have years of experience and know what works and doesn't work when homeschooling
your child.
My homeschool mother and I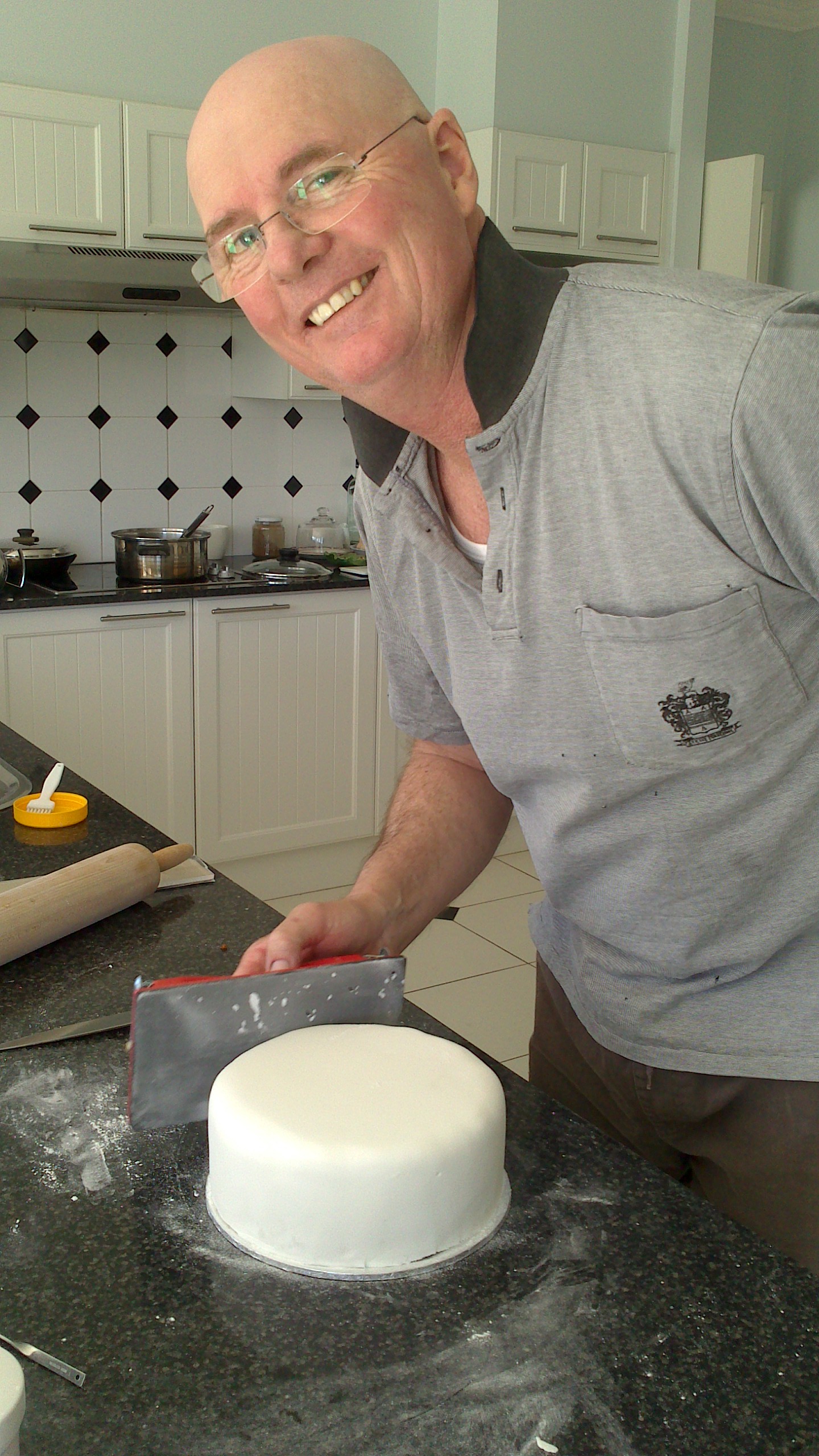 I know firsthand how overwhelming and frustrating teaching your kids can be when first starting. Whether deciding what curriculum to use or figuring out the best routine for your kids, all of these choices can seem daunting…
…Especially Without Any Sort Of Roadmap
If you've ever tried to drive somewhere unfamiliar without using your GPS, then you know how frustrating that can be.
There's nothing worse than turning down the wrong road, getting lost, having to stop and ask for directions, or having someone nagging you about being lost in the first place.
It quickly gets pretty stressful.
The same is true with homeschooling.
Without a clear roadmap of what to do and what steps to take, you'll end up frustrated, overwhelmed, stressed, and ready to say "Homeschooling is just not for me."
That's Why I've Created the
Homeschool Parenting Program
HPP is a detailed course that outlines every step you need to take to become a confident homeschool parent.
It has over 200 minutes of engaging, easy-to-digest videos that break down every aspect of homeschooling.
Nothing is left out of this one-of-a-kind course.
It's perfectly designed to take you from feeling frustrated and overwhelmed to having a game plan and feeling confident about homeschooling your kids.
Here's What You'll Learn…
| | |
| --- | --- |
| 01 | The 7 most common homeschool methods, and which is best for you (understanding this is crucial). |
| | |
| --- | --- |
| 02 | The best way to decide which curriculum to use (regardless of your budget). |
| | |
| --- | --- |
| 03 | Exactly what you need to do (and NOT do) to avoid burnout. This is worth the price of the course alone. |
| | |
| --- | --- |
| 04 | How to best set up your homeschool room to minimize distractions. You'll be amazed at how well your kids stay focused. |
| | |
| --- | --- |
| 05 | The 4 most common learning styles. Believe me, your kids will thank you for understanding this. |
| | |
| --- | --- |
| 06 | The absolute best way to test your children (say goodbye to test anxiety). |
| | |
| --- | --- |
| 07 | One thing you need to do prior to starting homeschool. Get this wrong, and you set yourself (and your kid) up for failure. |
The Homeschool Parenting Program
Is A Perfect Fit If You…
Feel completely overwhelmed trying to figure out where to start.
Are so frustrated with trying to homeschool that you're ready to give up.
Have no idea if you can teach your kids and feel like you're not qualified enough.
Want clear, easy-to-follow steps to help create a thriving homeschool environment for your children.
Need helpful tools and ideas to make your homeschool experience more enjoyable and fun
Want to develop kids who love to learn and actually look forward to the lessons every day
Have a desire to give your kids a better, more fulfilling education that will set them up for huge success later in life.
You'll Become A Homeschooling Pro With This Course,
But Don't Take My Word For It…
Take a look at what others have said after completing HPP:
This is an excellent course and covers a diverse range of subjects with a lot of food for thought for new homeschool parents. The videos are easy to understand and comprehend and VERY entertaining, and Rebecca has a lovely presence on camera! It is definitely worth the price.
Rebecca's enthusiasm and passion are evident and infectious. She's clear and articulate, and the course's pace is very fast. The resource documents are gorgeous.
"My favorite part about your videos is they are EXTREMELY informative short, and sweet… not many of us homeschool mums want to click on a video and listen to 20min plus videos, so thank you. You have helped me in our journey so much."
Here's exactly what you'll get access to:
12 modules of over 42 lessons designed to turn you into a homeschooling pro. Get the confidence you need to teach your kids and leave the overwhelming stressed-out feelings behind.
A beautifully designed course workbook that allows you to take notes and gives you even more insight into the video content.
Big Bonus: Printouts that help you –
Find great books for your homeschooler to read

Create an easy-to-follow routine for your child

Plan exciting and educational field trips your kids will love

Deal with and overcome any overwhelming stress

And much more
Save Big On Time And Money
You'll be able to save countless hours of research because everything you need to know about homeschooling your kid is easily accessible inside this course.
And you won't waste hundreds of dollars trying to find the perfect curriculum for your kids. You'll have the tools to figure out how your little ones learn best.
So What's It Worth To You?
Just think for a second how much stress and frustration you get to avoid with the Homeschool Parenting Program.
So, let me ask you a question: What's it worth to you to avoid all the frustration and wasted money?
Instead of wasting a bunch of time and money trying to figure it out on your own, you'll be able to create a homeschool environment that both you and your kids will love.
With all the valuable content and tools
available in this course, $147 is a fair price.
you won't have to pay that price today. In fact, you won't even have to pay close to that amount.
But before I get to the price, I want to share two more remarkable things about the course that sets it apart from any other homeschool course out there:
You gain access to a fantastic
homeschool community.
Along with your purchase of the Homeschool Parenting Program, you get to join the Home Educators Discord Group (An amazing, helpful chat group for new home educators like you!).
So, if you run into any issues or have a homeschool question you're not finding the answer to, you can ask the group for help.
Either I or one of the fantastic members of the group will respond to you. So, you never have to feel alone in your homeschool journey.
Big Bonus: You get lifetime access to the course.
Lifetime access means you won't have to pay anything else for this course, no matter how many times it gets updated.
You get instant access to all the future updates, resources, and lessons added to the course.
So How Much Does It Cost?
For a limited time,
you gain access to the Homeschool Parenting Program
for only $67.
Yes, you read that correctly.
Here is everything you get once more
as soon as you order:
  The 12 modules with over 42 lessons that covers everything you need to become a homeschool pro
The Homeschool Parenting Program Workbook, which adds even more value to the course
Printouts and templates to make homeschool even easier
Free access to the Home Educators Discord group, where you will find a supportive community for any homeschooling issue.
Lifetime access to the Homeschool Parenting Program, which gives you instant access to any new lessons, resources, or updates added in the future.
All this for an unbelievable one-time
price of $67.
That's about how much it costs to go out to eat a couple of times.
So instead of throwing your money away on a couple of meals, invest it into your child's future.
Don't pass up your opportunity to get the Homeschool
Parenting Program at this introductory price.
Since I continually add more lessons and resources to this course, the price will continually go up.
So you need to pull the trigger on this incredible deal today to lock in the low price of $67, which includes all future updates.
Check Out What These Mom's Said About The Course
Thank you so much for explaining thoroughly what classical education is and all it entails. I've been afraid to teach my children this way simply because I've never really understood classical education and the importance and necessity of the trivium. Thank you also for mentioning the importance of learning Latin. I am inspired to learn this language myself!
– Martina
I love your videos. You are filled with joyful emotions, and your videos are so much fun to watch. – Arvan
Thanks so much for this! I'm just about to take our children out of school (8 and 7) and i'm very apprehensive. This has been hugely helpful though so thank you ever so much! – Rebecca
If You're Still On The Fence, Try The Homeschool Parenting
Program 100% Risk-Free…
If you're still unsure if this course can help you, I'll take on all the risk with a no questions asked 30-day money-back guarantee.
If you still feel overwhelmed and aren't sure where to start after watching this step-by-step course, I will give you a full refund, no questions asked.
If this course doesn't help you become a homeschooling pro and give you confidence teaching your kids, I'll gladly refund you 100% of the purchase price.
Today you can start your journey to getting your kids out of the mediocrity of public school and into the greatest learning environment there is: your home.
Ready to start your homeschool journey?
See you on the inside,
Rebecca