Homeschooling is a great way to customize the learning experience for each student, and the Masterbooks curriculum is an excellent option for parents looking to provide their children with a unique Christian educational experience. This comprehensive homeschool program covers various topics from literature to science and math, allowing students to explore various disciplines at their own pace. From textbooks to audio lessons and activity books, Masterbooks provides all the resources needed to create an engaging learning environment in the home.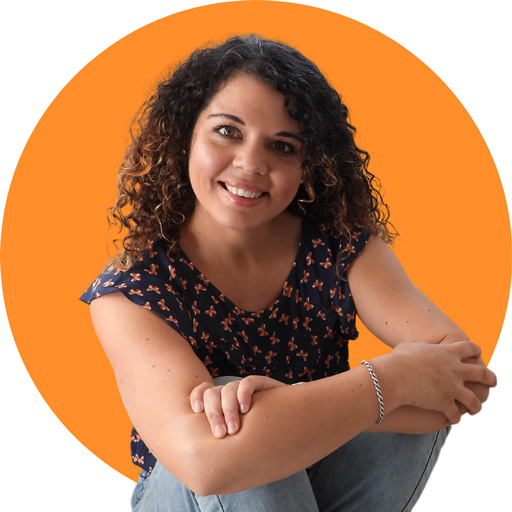 I hope you enjoy reading this blog post. If you want to do my course on how to homeschool, click here.
I have mainly chosen to review the Masterbooks curriculum as I've heard from multiple sources that this program is exceptional and people like using it.
Let's take a more in-depth look at this homeschool program below.
Please Note: Affiliate links are used in this article. 
What is the Masterbooks Curriculum?
Masterbooks Homeschool Curriculum is a publisher of Christian-based homeschool materials for families worldwide. This curriculum was designed to give parents the ability to provide their children with an excellent, Biblically-centered education from their own homes.
Masterbooks offers students various educational options, including science, language arts, math, history, and more.
The goal of this program is to provide parents with a comprehensive curriculum that not only meets academic standards but also provides spiritual guidance and Biblical instruction in all areas of study.
The lessons are written engagingly and use a variety of learning styles to help ensure that each student can understand and retain the material. Each book includes clear objectives and easy-to-follow directions so that students can take charge of their own education while still receiving support from their parents and teachers.
What is Special About the Masterbooks Program?
Masterbooks is an excellent curriculum for many reasons, some of which are:
it uses the Charlotte Mason method, which is an educational style that works perfectly in the homeschool environment
it promotes a godly Christian worldview in students,
the program encourages children to complete material themselves, which means:

parents do less work, and
children learn to work independently and teach themselves. This promotes a love of lifelong learning.

the hands-on activities that enhance learning,
teaching using interesting living books (educational storybooks) which increases motivation, and
a biblical worldview and promotes Jesus in all their material.
Benefits of Using the Masterbooks Homeschool Curriculum
The Masterbooks Homeschool Curriculum provides many advantages you won't find in every homeschool program.
It focuses on teaching Biblical values alongside traditional core subjects like math, reading, writing, science, and history.
The program also incorporates hands-on activities to help your child engage in learning and retain information better.
Additionally, there are customizable lesson plans to tailor the curriculum to fit your student's individual needs and learning styles.
What Grades Does the Masterbooks Curriculum Cover?
The Masterbooks curriculum is designed for every grade level, beginning with Kindergarten (K) and going through 12th grade (12).
Is Masterbooks a Religious Program?
The answer to this question is yes.
Masterbooks is a Christian-based educational program designed to help children learn more about the Bible and the history of Christianity. This program has been developed by a team of dedicated teachers and educators with years of experience in Christian education.
The Masterbooks curriculum covers topics such as Bible stories, church history, Christian principles, Christian values, and biblical applications. The lessons are designed to be interactive, engaging, and inspiring for students of all ages.
Parents can be confident knowing their child is receiving an education based on strong moral values while they cultivate faith-filled beliefs in their kids.
Can I Try the Masterbooks Curriculum for Free?
As far as I can see, there isn't an option to do this.
What Homeschool Method Does Masterbooks Follow?
Masterbooks aims to loosely employ the Charlotte Mason method in their homeschool curriculum.
It is also literature-based
Does Masterbooks Have Placement Tests?
Yes! Masterbooks provides an objective assessment so you can place your child in the right grade.
Is this Program Academically Rigerous?
Is Masterbooks enough? Is it academically rigorous enough, so you don't need to supplement it?
If you want to know if this is a really rigorous program, then the answer is no.
Masterbooks is not as academically rigorous as many programs (i.e. Memoria Press) but I think that's because it doesn't want to be as rigorous as that.
One aim of the Charlotte Mason method is to give children a gentle education. So, that means you're not challenging your students massively like a classical or traditional curriculum might do (that was a point that this Youtuber made).
So, the answer to this question depends on how rigorous you want your homeschool to be.
So, Do I Need to Supplement It?
Masterbooks can be used without supplementing them and are designed to be used as such.
However, if you want a really challenging curriculum, you may need to supplement it.
What About Skipping Grades
If you're thinking your student might be a bit advanced for their grade, why not consider skipping a grade? To find out what grade your child is in, you can get them to do a placement test.
Does This Program Cater to Any Country in Particular?
Masterbooks is an American curriculum. This means they present history from the American perspective and focus specifically on Ameriacan history etc. This will be fantastic for Americans, but may not suit those in other countries (i.e. Australia).
Does Masterbooks Ever Go On Sale?
Yes! Masterbooks goes on sale every year, and you can find them at a sale price at Christianbooks.com
How Long (or Short) are Lessons?
Lessons are relatively short compared to other homeschool curriculum programs. Short lessons are a hallmark of Charlotte Mason education, and the aim is to keep children interested while they learn and not to over-tax them and their little minds.
Shorter lessons can be a significant advantage as it means a homeschool parent can more effectively plan their day around the program.
Does the Masterbooks Homeschool Program Have Good Customer Support?
You can contact Masterbooks through their app, Facebook page, and their website contact page.
Compared to other curriculum providers, their response time is excellent.
Is the Masterbooks Homeschool Curriculum Hands-On?
Yes! Masterbooks is quite hands-on (above average in terms of other homeschool curriculum programs).
Is the Masterbooks Curriculum Self-Directed?
Yes. Children can do this curriculum on their own. But what is remarkable about this program is that if parents  (and other family members) want to join in learning with students, they can do that also, making this an excellent program to use if you have children of multiple ages.
Masterbooks allows parents to join in by writing their curriculum directly to students and then to parents. (As such, this program is different from other programs like Abeka in that it isn't written for use in a Christian school setting, but instead has been written for a homeschool setting.
Can You Use This Program With Kids of Multiple Ages?
Yes, Masterbooks curriculum can be used with multiple children! This is great news for families who have more than one child and are looking for an educational option that will meet their needs.
You can also re-use the material you get, so you don't need to keep buying workbooks repeatedly.
Parents can purchase PDF ebooks of nearly every course the Masterbooks curriculum produces and re-use the material.

Does This Program Require Much Planning?
No. The program has all the instructions in the material itself, so you don't have to open up a teacher's manual to access instructions on what to say as your child's teacher.
This saves time and hassle and makes things so much easier!
I'm Not a Christian. Can I Take Out the Religious Component?
A biblical worldview is firmly entwined in the Masterbooks homeschool curriculum. As such, Christian content can't be removed as a big aim of the program is to develop a solid Christian worldview in students.
How Do I Purchase Masterbooks?
Visit the Masterbooks website and choose the grade you want. You may wish to browse their selection of products and only purchase specific subjects.
Once you have found what you need, add it to your cart and you can check out securely. Payment methods include Paypal, Mastercard, Visa, and American Express credit cards.
Your order will be shipped directly with the estimated delivery time varying depending on your location.
How Much Does the Masterbooks Curriculum Cost?
Masterbooks is exceptionally affordable, as you can the program is pretty cheap to begin with, and then you can re-use curriculum workbooks/downloadable ebooks with subsequent children.
The Masterbooks Homeschool Curriculum recognizes that most people who purchase their program are in a single-income family. Therefore, they make the curriculum very affordable.
Are There Any Alternatives to the Masterbooks Curriculum?
Yes. There are plenty!
An excellent Christian homeschool curriculum I use is called BJU Press. (Also, you can look at other Christian homeschool curriculum programs here.)
If you want something that uses the Charlotte Mason method, you can check out these Charlotte Mason homeschool curriculum programs here.
Of course, if you want to check out all the homeschool curriculum programs you can, make sure you look at this ULTIMATE homeschool curriculum list.
So…Masterbooks
In conclusion, the Masterbooks curriculum for homeschooling is an ideal choice for those looking to provide their children with a quality education from the comfort of home. The lesson materials are easy to understand, engaging, and offer common educational subjects. Additionally, the customer service team is available to answer any questions about the curriculum, offering prompt and helpful responses. So, why not check them out?