The Robinson Curriculum for homeschooling is an excellent option for parents who are short of time and money. That is because this program encourages students to complete all the work in the workbook themselves – thus encouraging students to teach themselves. The program is also very affordable and you can get a curriculum for your whole family for one price, covering all grades and all subjects (except math).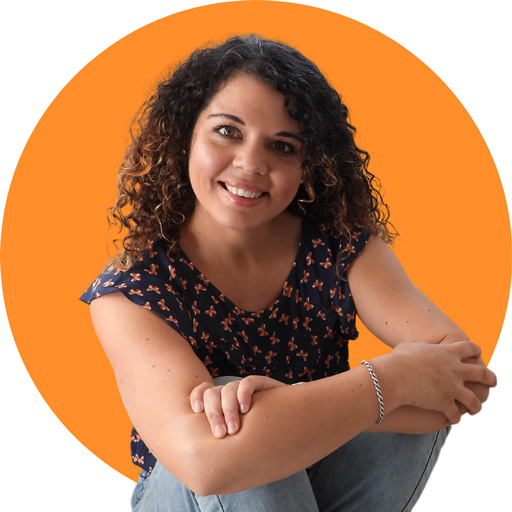 I hope you enjoy reading this blog post. If you want to do my course on how to homeschool, click here.
The Robinson offers a complete, multi-faceted curriculum that covers all the essential subjects. The curriculum is designed to be flexible and customizable, allowing parents to tailor it to their children's individual needs and learning styles.

Affiliate links included. 
What is the Robinson Curriculum?
Robinson Homeschool Curriculum is a self-teaching program for independent learners.
It's designed to provide a well-rounded education with an emphasis on critical thinking and analytical skills. The curriculum focuses on the development of problem-solving abilities, reading and writing proficiency, as well as academic preparation for college or career paths.
The program emphasizes independent learning through completing a continuous workbook.
Robinson Homeschool Curriculum provides students with a strong foundation in core academic skills while allowing them to explore their own interests in the process.
Features of the Robinson Curriculum
Some features of this curriculum include:
Printable books/materials on CD
2 Years of RC Online (a $72 Value)
Complete Course of Study
12 Years of Education – 22 CDs
120,000 Page Library Resource
1911 Encyclopaedia Britannica
1913 Noah Webster's Dictionary
2,000 Historic Illustrations
6,000 Word Vocabulary Teacher
Progress Exams Keyed to Books
Outstanding Science Program
Very High Academic Quality
Proven Methods of Self Study
You can find a longer version of these features here.
Benefits of the This Program
The biggest benefit of the Robinson curriculum has to be that it is a self-teaching program. This means children complete the work on their own without using their parents as teachers. This means a parent is freer to work from home while homeschooling or complete other work they need to do.
It also teaches children to become independent learners.
The other big benefit of this program is its price. You can buy a curriculum for your whole family -forever – for under $200. Not bad. That makes it one of the most affordable homeschool programs around today.
What Grades Does this Curriculum Offer?
This curriculum covers all grades. But it doesn't cover all grades in the way almost every other homeschool curriculum does. This is because year levels aren't broken up into grades. Instead, children just travel along a seamless road of knowledge through the years.
Does This Curriculum Include All Subjects?
No. The Robinson Curriculum advises families to use the Saxon Math curriculum as a supplement as the Robinson program doesn't cover math.
How Much Does the Robinson Curriculum Cost?
You can pick up the Robinson curriculum for $195. If you purchase this curriculum it is a one-time cost and you can use the whole curriculum for the whole family.
That makes this one of the most affordable programs besides the free homeschool curriculum packages. (Checkout other free homeschool programs in the video below.)
What Homeschooling Method Does This Program Use?
It's difficult to find what homeschool method the Robinson curriculum follows. It seems to be quite eclectic.
I think this program aims to teach children to teach themselves more than anything. And that seems to be one of the primary methodologies driving this program.
Are There Any Drawbacks to the Robinson Curriculum?
One of the biggest drawbacks is that the Robinson homeschool curriculum focuses almost exclusively on traditional academic subjects like math, science, and language arts.
This can leave out important aspects of education such as art, music, physical activity, and socialization opportunities which are all essential for a well-rounded learning experience.
Additionally, the curriculum does not offer any specialized instruction in certain areas such as foreign languages or advanced sciences which could limit access to these more advanced topics without additional assistance or resources. (This said, they do cover some extra subjects in their bonus materials.)
Because the resource is printable, it means it will come in black and white which may be a little boring for some students.
Also, because it is entirely offline, there isn't any video content, which will be a big win for some parents and not for others.
Where Can I Purchase This Program?
You can purchase this program from the Robinson website here.
Want to Learn How to Homeschool?
Homeschooling can be a challenging but rewarding experience for both parents and children.
However, it is not always easy to know where to start or how to get the best results.
The Homeschool Parenting Program will help you (as a parent)  develop confidence in your homeschooling skills.
The Homeschool Parenting Program is now available online now for only $67USD – the cost of eating out for a couple of meals!
Is the Robinson Curriculum Accredited?
No. It's only possible for online schools to be Accredited. If you want an accredited curriculum, check out Abeka Academy.
How Popular is the Robinson Curriculum?
The Robinson curriculum is growing in popularity. It isn't as popular as the big curriculum programs like BJU Press or Alpha Omega Publishing, but it's growing in popularity because of its extreme affordability and ease of use.
Can You Look at Samples of the Robinson Curriculum Before Buying?
No, but you can easily see what the program includes here. This is a page containing the curriculum contents and shows you the course of study, books types, and other important features that will help you make a decision to homeschool with this program – or not.
What Format Does This Program Come In?
This program is available as a printable resource. The idea is that you pay for the program and you can print it at home for offline use.
As such, it isn't an online program, but it's delivered through the online medium.
What's included on the Robinson Curriculum Booklist?
The Robinson curriculum uses quality books with great vocabulary. You can look at a sampling of the full Robinson booklist here.
Other Curriculum Programs Like the Robinson Curriculum
Are there any other curriculum programs like this one? There's nothing quite as similar to this program, but let me tell you about the following programs and why they are similar in some ways.
Schoolhouse Teachers offers a very affordable, Christian curriculum for your whole family for one annual price. This program is able to be printed but also offers online material like access to video lessons. The electives and choices included in this curriculum program are enormous.
Lifepac offers a traditional, Christian program designed for students to complete by themselves. This, like the Robinson curriculum, means parents can save time and work from home if needed. Lifepac is provided by Alpha Omega Publications which also produces Weaver (a Unit Studies curriculum) and Horizons (a more teacher-led traditional program).
This Christian curriculum is (as its name suggests) able to be completed at a student's own pace. The idea is that students work their way through paces (in the same way students work their way through the Robinson program). ACE Paces are also very affordable.
Conclusion
In conclusion, the Robinson HomeSchool Curriculum is an effective program for homeschooling families. It offers a comprehensive, well-rounded education that provides students with the skills needed to succeed in today's competitive world. The curriculum is designed to be user-friendly and is able to be completed by students independently. This makes it easy for parents to work from home or clean their house while feeling confident students are engaged and motivated.