Lifepac homeschool curriculum is a popular choice among homeschoolers today. Developed by Alpha Omega Publications, Lifepac provides an engaging learning experience for children of all ages. This is because it is a self-paced, mastery-based program (which we'll dig into later). This article will provide an in-depth review of the Lifepac curriculum, discussing its strengths and weaknesses. It will also provide comparisons with other similar homeschool curriculum programs.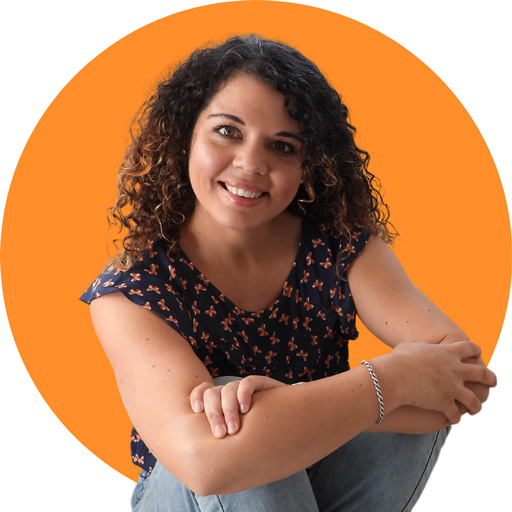 I hope you enjoy reading this blog post. If you want to do my course on how to homeschool, click here.
Let's take a closer look at the program below.
 Affiliate links included.
What is the Lifepac Homeschool Curriculum?
Lifepac homeschool curriculum is a popular choice for many parents looking to provide their children with a quality paper-based education at home.
This Christian-based curriculum offers six core subjects:
Math,
Bible,
Science,
Language
Arts,
History & Geography, and
Electives.
It is designed to provide students with an engaging self-paced learning experience that helps them build skills in each subject area.
The Lifepac curriculum follows a unique structure compared to traditional educational settings.
Rather than having a parent teach subjects over multiple years, this homeschool program allows parents to choose from various topics and assign them as needed. (This means parents spend less time teaching, and they can spend more time doing things they need to do, like cleaning the house or working from home. It also means children become independent and self-motivated learners.)
Each unit consists of ten workbooks per subject area, which focus on individual concepts that can be taught independently or collectively in order to help children reach their learning goals.
Lifepac is Mastery-Based through Self-Paced Learning
The Lifepac curriculum is based on mastery-based learning, which means students move onto new material only when they have mastered the topic.
This curriculum is delivered to families through mailable workbooks that children can complete using self-paced learning.
Features of the Lifepac Curriculum
Let's look at the features of the Lifepac homeschool program a little more closely below.
Bible-Based
Lifepac includes a Bible subject as part of it's core program in most years (excluding Kindergarten).
Their Bible curriculum is an in-depth study of the Old and New Testaments. They use the King James Version, which assists parents as they develop gospel-centered habits and values in thier children. The Lifepac Bible curriculum also helps develop practical Christian living in students.
The Bible worktext curriculum covers theology, the attributes of God, biblical literature, biblical geography, Christian growth as well as Christian evidences.
Portable
The Lifepac curriculum is flexible as it is a hard-copy program that can be taken wherever a student goes.
Children do thier work in workbooks which means they don't need internet access. The workbooks are also not heavy. Parents also don't need to carry around big teachers' manuals.
Flexible
Lifepac is a flexible curriculum because it is self-paced. This means a student can skip a day if they're not feeling well or thier parents have something on for the day which means homeschooling has to be skipped.
The program can also be accelerated for gifted students meaning they can learn at a faster pace compared to traditional schools.
Economical
Compared to other curriculum programs, Lifepac is quite affordable for a boxed curriculum.
Who would Lifepac Suit Most?
Lifepac is a particularly good choice if you want:
Lifepac would suit almost any student, but these are the students it would be even better for.
Lifepac and Alpha Omega Publishing
You may be confused when you hear the names Lifepac and Alpha Omega Publishing put together.
What is the difference between the two of them?
Simply put, Alpha Omega Publishing (AOP) is the umbrella company that produces many different formats of the same primary curriculum. The basic curriculum includes Math, Bible, Science, Language Arts, History & Geography.
They put these subjects in different formats and sell the products to parents with various preferences. That is:
Lifepac is mastery-based, self-paced, and student-led
Horizons is spiral-based learning and teacher-led
Weaver is their unit studies version
Switched-on-Schoolhouse was their computer-based program (now discontinued)
Monarch is their online homeschool version
Ignite is their online school version (accredited)
You can find out more about Alpha Omega Publishing and the various products they offer here.
What Grades Does this Curriculum Offer?
Lifepac offers all grades from K-12th.
They also offer five core subjects for these grades (Bible, Language Arts, History & Geography, Math, and Science) plus electives.
How Much Does Lifepac Homeschool Curriculum Cost
The price varies, with:
Kindertgarten costing only around $150 for a two-subject set
3rd Grade costing $450 for a five-subject set
12th Grade costing $460 for a five-subject set
You can check out all the grades here.
Where Can I Buy This Curriculum on Sale?
You can try this provider, which often has Lifepac on sale, or check out their website directly here for sales..
How Long Has Lifepac Been Around For?
Alpha Omega Publishing has been producing Lifepac for many years, and the program is a very slick curriculum.
It is a popular curriculum and remains a standard program used by Americans and other homeschoolers worldwide.
What Homeschooling Method Does This Program Use?
This curriculum doesn't use one of the common homeschool methods, but is instead based on the principle of mastery-based learning.
That being said, Lifepac seems to use the traditional homeschooling method more than, for example, the Charlotte Mason or Classical homeschooling methods.
Are There Any Drawbacks to This Curriculum?
Compared to the Horizons curriculum, you have to start Lifepac slightly later than you would other curriculum programs.
This is because children are required to run their own educational program when given the material.
This isn't a big drawback, but it may be if you have very young children and you want to use this curriculum.
Where Can I Purchase This Program?
You can purchase Lifepac here.
Want to Learn How to Homeschool?
There are two great ways t learn more about homeschooling: one is free, and one is a $67 fundamentals course.
The $67 Course
Looking to take your homeschooling to the next level? Join Rebecca Devitt's online Homeschool Parenting Program and learn the strategies and techniques needed to make homeschooling a success! Learn more about the HPP here and signup here.
The FREE Youtube Channel
Also, make sure you join the How to Homeschool Youtube channel, which will give you a fun and exciting look into the homeschool world and help homeschool your children. Check out the channel here, and don't forget to SUBSCRIBE.
If you're not sure where to start, start with the following playlists:
You'll love it and find it helpful and entertaining! Discover the channel here.
Is Lifepac Accredited?
No. That is because it is a homeschool curriculum and homeschool curriculum programs can't be accredited. Only schools or distance education providers (online schools) can be accredited.
This said, unless you're doing short-term homeschooling, accreditation isn't that important.
Can You Look at Samples of the Curriculum Before Buying?
Yes. All you have to do is enter your information on this page to receive free sample pages from around 60 beautifully redesigned courses.
What Format Does This Program Come In?
This program is mailed to your door in a box. It is a completely offline course. This means you don't have to mess around with a printer and reams of paper while you hole-punch a forest's worth of paper.
Do They Have Placement Tests?
Yes, you can do the Lifepac diagnostic tests on this page, by scrolling down a little and grabbing the right link for your child's age.
Can I Get a Free Trial of This Curriculum?
Yes, you can get 15 free lessons that don't expire after a period of time. So, it's a great way to experience Teaching Textbooks to see if it's right for you.
Lifepac Curriculum Vs Similar Programs
Let's compare a few programs that people think about alongside the Lifepac curriculum, including Horizons, ACE Paces, BJU Press, and Schoolhouse Teachers.
Horizons vs Lifepac
The big difference between Horizons and Lifepac is that Horizons is spiral learning while Lifepac is mastery-based learning.
Mastery-based learning means students work at their own pace to complete the workbooks. They can do the course themselves primarily and don't need any oversight from teachers. This makes it a more independent process, and children learn to figure out their difficulties themselves without being spoonfed.
By contrast, Horizons is more teacher or parent-led. This means parents have to teach using teachers' manuals which takes up time. However, if you want to get involved in your child's education more and want to learn alongside them, Horizons may be a better fit for you.
Horizons is also a good option if you feel your child needs you to be there helping them more than most.
Sprial learning (which is used by Horizons) is what schools tend to use as the curriculum pace progresses at an even pace. Students will study something on a basic level and then circle back to previous lessons, adding more complicated and advanced information. Spiral learning doesn't wait for a student if they are slow. Spiral learning also doesn't speed up if you have a gifted child who is already familiar with the material.
You can check out Horizons here.
ACE Paces vs Lifepac
ACE Paces and Lifepac are similar because both programs use a mastery-based approach. Both programs require students to work independently as they complete workbooks at their own pace.
Both are good options for working parents who don't have much time to devote to teaching using teachers' manuals.
Lifepac is probably a little more engaging and slightly more complex than ACE Paces.
However, ACE Paces are significantly more affordable than Lifepac. You can check out ACE Paces here.
BJU Press vs Lifepac
BJU Press and Lifepac are both available homeschool curriculum providers. However, gives parents the option to teach using teachers' manuals or outsource with online BJU Press video lessons.
BJU Press is a spiral-based curriculum which means a parent or teacher will need to have more input.
However, BJU Press offers very engaging video lessons. If you're a busy homeschool parent, you can purchase video lessons and children can work independently.
In terms of cost, BJU Press is a little more expensive than Lifepac.
I use BJU Press in my home and love it! My son is also working well and enjoys their courses so much that he often wants to do multiple lessons in a day!
You can check out BJU Press here.
Schoolhouse Teachers vs Lifepac
Schoolhouse Teachers use many methods to teach children. They start with the traditional open-and-go boxes, but they also have SO MANY electives.
Schoolhouse Teachers' material is all on their website, so, unlike Lifepac, they don't send you anything in the mail.
But if they did, you'd receive too many boxes to count!
This is because, for only around $200 a year, you get access to all grades and all subjects. They also offer many discounts so you can often find it for half that price.
I brokered an exceptional deal, and you can now try Schoolhouse Teachers for $1 by using the code ONEDOLLAR here. 
Mastery-Based Curriculum Options
There isn't a great range of mastery-based homeschool curriculum programs, but you should be aware that others are out there. If you'd like to check out different options, check out this link, which will give you 10 Mastery-Based Homeschool Curriculum Options.
If you want to learn more about self-paced learning too, you can do that at this link.
Conclusion
In conclusion, the Lifepac homeschool curriculum is an excellent option for parents looking for a comprehensive, Bible-based education program. The curriculum provides a rigorous academic experience with a wide range of subjects and offers flexibility to allow each student to progress at their own pace. All materials come in easy-to-use workbooks and are comprehensive enough to cover all the necessary material. Additionally, several resources are available to help parents understand the curriculum and provide assistance if needed. You can purchase the program here.