Are you looking for a homeschool language arts curriculum that sparks a love for literature and hones your child's writing skills? Look no further than Lightning Literature! In this must-read review, we'll explore the key components of this program, its flexibility, and how it can be a fantastic addition to your homeschooling journey. Whether you have a young reader eager to dive into the world of books or a budding writer seeking to express their creativity, Lightning Literature (AKA: Lightening Lit) has something to offer for every grade level.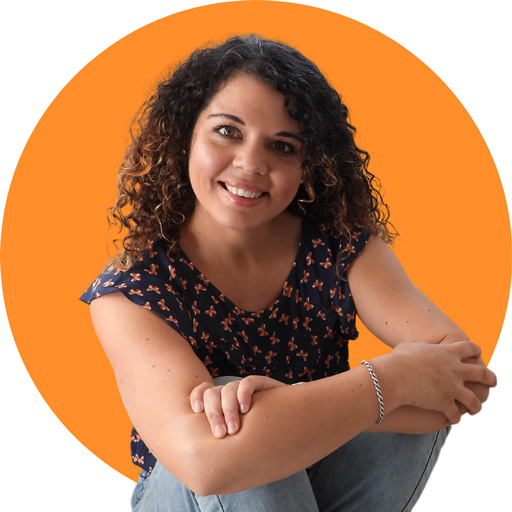 I hope you enjoy reading this blog post. If you want to do my course on how to homeschool, click here.
Let's get started!

Affiliate links used in this article. 
What is Lightening Lit?
Lightning Literature is a fun and broad homeschool language arts curriculum designed to foster a love for reading and writing while providing in-depth instruction in literature, grammar, and composition.
Tailored for all grades, the program consists of three main components:
literature selections,
grammar and mechanics instruction, and
composition activities.
Students are exposed to a diverse array of literary works, including:
classic novels,
poetry,
historical fiction,
multicultural literature, and more.
This helps enrich students' reading intelligence and appreciation for literature.
The grammar and mechanics lessons cover various language arts concepts, progressively advancing in complexity as students move through the grades.
From sentence diagramming to self-editing, students develop their language skills with comprehensive grammar coverage.
The program's flexibility enables parents and teachers to adapt lessons to individual student needs, making it suitable for diverse learning styles and abilities.
While the curriculum is secular in its approach, it avoids controversial or objectionable content, making it an inclusive option for most homeschooling families.
What is a Language Arts Curriculum Then?
A language arts curriculum teaches students:
reading,
writing,
speaking, and
listening skills.
It includes literature, grammar, vocabulary, and composition to improve language proficiency and communication abilities.
Pros and Cons of Lightening Literature
Lightening Literature has a lot of pros which explains why so many people love it.
It also has a few cons to be aware of.
Let's take a closer look below.
Pros of Lightning Literature:
Affordable: The curriculum is reasonably priced, offering a complete year's program (excluding books) at a cost-effective rate.
Gentle Approach: The program employs a step-by-step method, making complex grammar and writing tasks more accessible and less intimidating for students.
Well-Organized Lessons: The lessons are well-structured, consistent, and easy to follow, enhancing the overall learning experience.
Personalized Learning: Students have the option to choose from various writing assignments, allowing them to personalize their learning journey.
Mix of Parent-led and Independent Learning: The program strikes a good balance between parent-led instruction and independent learning, promoting student independence and accountability.
Literature-Based Learning: The curriculum's strong focus on literature enhances students' love for reading and deepens their understanding of literary elements. The program has an extensive list of interesting books.
Open and Go Lessons: Lessons are designed to be easy to implement, requiring minimal preparation time for parents or teachers.
Cons of Lightning Literature:
Not a Full ELA Program: The curriculum lacks spelling, handwriting, and phonics instruction, requiring additional resources for a comprehensive language arts program.
Secular Approach: As a secular curriculum, it does not include specific religious content, which may not align with the preferences of some homeschooling families seeking faith-based materials.
Extensive Book List: The variety of books used in the curriculum may require additional effort to source and keep track of for both parents and students. This may well add to the cost and make the curriculum more expensive.
No Video Lessons: This may be considered a potential drawback for families seeking video-based instruction or a more multimedia approach to learning. The program primarily relies on printed Teacher's Guides, Student Workbooks, and literature selections for reading.
Not As Hands-On as Some: LL isn't as hands-on as some other language learning programs like All About Learning Press.
What Grades Does Lightening Lit Offer?
Lightning Literature is available for grades one through twelve.
The curriculum offers a range of courses for each grade level, providing comprehensive language arts instruction tailored to the appropriate age and reading level of students in each grade.
See each grade level below.
Primary/Elementary School
Middle School
High School
In the high school level of Lightning Literature, you will find a printed Teacher's Guide, a reusable Student Workbook, and required readers.
These readers can be borrowed from the library or obtained by purchasing them, either new or used.
Unlike the lower grade levels, the high school levels do not include grammar or vocabulary instruction, focusing primarily on literature and advanced language arts concepts.
Lightening Literature and Composition Program
Many people want to know about LL's Composition program.
The Lightning Literature and Composition program is a series of language arts courses for grades one through twelve, designed to make reading enjoyable and writing satisfying for students.
The curriculum focuses on a literature-based approach, with various literary selections, including
classics,
poetry,
non-fiction, and more.
Each grade level typically includes a teacher's guide and a student workbook, along with the required literature books list (which you have to acquire separately).
The program covers vocabulary, comprehension, literary elements, grammar, mechanics, and composition.
It offers well-structured lessons that can be easily implemented by parents or teachers, promoting both independent learning and interactive instruction.
Does Lightening Literature Include ALL Subjects?
The Lightning Literature and Composition series does not include
handwriting,
spelling, or
phonics instruction as part of its curriculum.
While it serves as a comprehensive language arts program, parents may need to supplement the curriculum with separate resources for teaching these specific subjects.
How to Use Lightning Literature
Using Lightening Literature is a little more complicated than using other open and go homeschool curriculum.
So here's a short guide on how to use them below.
For Elementary Grades:
Follow the five-day-a-week schedule, with a mix of independent and parent-led instruction.
Read a portion of the assigned book each day and answer comprehension questions in the student workbook.
Engage in grammar and mechanics exercises, building on skills throughout the week.
Break down complex tasks into smaller steps for easier understanding.
Use day 5 for review, enrichment activities, and suggested readings.
Encourage literary discussions once a book is completed, exploring themes, settings, and characters.
For Grades 7 and Up:
Organize lessons by chapters, with each chapter representing a book or reading.
Read at your own pace or as guided by the teacher's guide.
Answer comprehension questions, with the option to tackle them chapter by chapter or all at once.
Receive literature lessons in the student guide, exploring literary devices and writing structures using the assigned readings.
Utilize optional "mini-lessons" to enhance ELA skills and understanding.
Complete workbook activities, which vary in scope and include exercises like crosswords, graphic organizers, and narrative writing.
Choose from a selection of writing exercises, including essays, creative writing, and opinion pieces.
Engage in optional discussion questions for deeper analysis and insights into literature.
Lightning Literature provides a well-structured and comprehensive approach to language arts, encouraging students to delve into the world of literature and develop their writing skills.
What Does LL Cost?
The cost of the Lightning Literature program varies depending on the grade level:
For grades 1-6, parents typically need to purchase a student workbook, which ranges from $49.95 to $54.95, and a teacher's guide, which costs $39.95.
For middle school levels (grades 7-8), the program includes a teacher's guide ($25), a student workbook ($30), and a student guide ($30).
For high school levels, there is a student guide ($39.95) and a teacher's guide ($6.55).
Please note that these prices are correct as of the time of writing and may be subject to change. It's advisable to check the latest prices and any available discounts or offers on the Lightning Literature website before making a purchase.
Is Lightening Literature Secular?
Yes, Lightning Literature is a secular language arts program.
It focuses on literature and language arts without any specific religious content.
It won't suit those looking for a faith-based option.
If you want a Christian homeschool curriculum, check out these options.
Which Homeschool Method Does LL Most Closely Follow?
Lightning Literature most closely follows the literature-based homeschooling method.
This method places a strong emphasis on using quality literature as the primary tool for teaching various subjects.
In the case of Lightning Lit, the program uses literature selections as the foundation for teaching language arts, including reading comprehension, grammar, composition, and literary analysis.
By immersing students in a rich variety of literary works, this method aims to instill a love for literature and foster critical thinking and communication skills through the exploration of great books and stories.

Curriculum Similar to Lightening Lit
There are a number of other suitable Language Arts homeschool curriculum options that use a language-rich approach to teaching.
Take a look below.
All About Learning Press specializes in phonics and reading instruction with programs like All About Reading and All About Spelling.
Their approach is systematic and multi-sensory, targeting strong reading and spelling skills.
On the other hand, Lightning Literature offers a comprehensive literature-based language arts program covering reading comprehension, grammar, composition, and literary analysis using a wide range of literature selections.
While All About Learning Press focuses on phonics and reading, Lightning Literature takes a broader approach, fostering a love for literature and writing.
Parents should consider their specific language arts goals and their children's needs when choosing between the two curricula.
Sonlight is a literature-based curriculum. This means it is literature-rich curriculum that emphasizes reading classic and living books.
It covers various subjects, including language arts, history, and social studies, using a literature-based approach.
Tapestry of Grace is a Christian classical homeschool curriculum that focuses on the Classical and Charlotte Mason methods.
It integrates literature, history, and the arts. It emphasizes reading and analyzing classic literature and historical works.
Veritas Press offers a literature-focused language arts curriculum that incorporates classical literature and writing activities.
It also covers grammar and vocabulary in a comprehensive manner.
It offers accreditation through its online academy, and they also have free consultations for those interested in their curriculum here.
My Father's World provides an eclectic literature-based approach to language arts and other subjects.
It includes classic literature selections and writing exercises to foster reading comprehension and writing skills.
Heart of Dakota's Christian language arts program incorporates literature and writing instruction. It uses living books and classic literature to engage students in reading and writing activities.
What Format Does LL Come In?
Lightning Literature primarily comes in hard copy format.
The program typically includes printed teacher's guides and student workbooks that you can order and have shipped to your home.
The required literature selections, however, need to be sourced separately, either by borrowing them from the library or purchasing them.
As for online resources, while there might be digital components such as online resources or supplementary materials, the program's core is traditionally in hard copy form.
It's important to note that curriculum providers may update their offerings or add new formats over time as many other homeschool programs do.
Is Lightening Literature Accredited?
No, Lightning Literature is not accredited.
Accreditation is typically given to schools or educational institutions, not individual curriculum providers like Lightning Literature.
However, many homeschooling families still find it effective and high-quality for their educational needs.
Accreditation is not a requirement for using a homeschool curriculum, but it's essential to research and choose what best suits your family's goals and preferences.
If you want an accredited homeschool program, check out this page.
If you're eager to know more about homeschooling and are new to this whole home education thing, jump over to my YouTube channel, where a treasure trove of homeschooling wisdom awaits.
From practical tips to curriculum reviews and more, you'll love it!
For those wanting an engaging guide to homeschooling, look no further than my Homeschool Parenting Program.
This online course will equip you with the knowledge, strategies, and confidence to navigate the exhilarating world of homeschooling like a seasoned pro.
Enroll today and unlock the door to extraordinary educational possibilities.
Conclusion
In conclusion, Lightning Literature is a captivating language arts program that fosters a love for reading and writing. With diverse literature selections and engaging lessons, it empowers students to explore the world of words and express themselves confidently. Whether diving into classic tales or mastering grammar, Lightning Literature opens the door to endless possibilities in language arts education.