In the rapidly evolving online education landscape, Veritas Academy online curriculum stands as a pioneer in the field. Established in 2006, VSA holds the distinction of being the world's first K–12 classical Christian online school. At Veritas Academy, students are equipped with the tools to think critically, reason persuasively, and embrace a biblical worldview in joyful service to God. This review will delve into the unique academic program, live online courses, and the overall experience at Veritas Academy.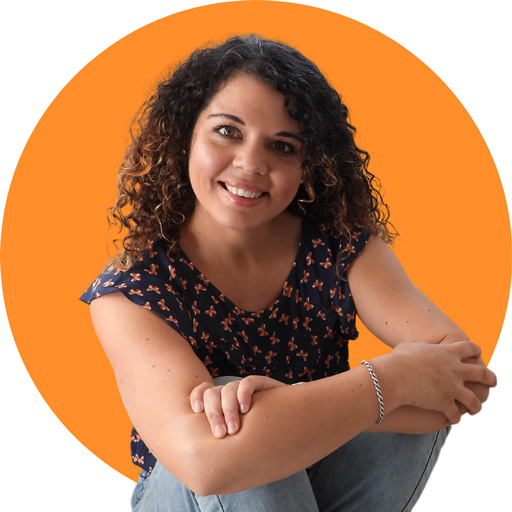 I hope you enjoy reading this blog post. If you want to do my course on how to homeschool, click here.
If you find you love the Academy, make sure you take advantage of their free consultation here.
Affiliate links use in this post.
Discovering Classical Education
At Veritas Scholars Academy (Veritas Academy online curriculum), they follow a classical educational approach divided into three stages:
Let's learn more about these below.
Grammar Stage (Primary School Years)
In the elementary years (grades K–6), students lay a strong foundation by learning significant facts, mastering language, and developing basic math skills.
Latin studies are also introduced to enhance language proficiency.
Latin isn't for every family, so make sure you do a free consultation with Veritas to make sure if it's for you.
Logic Stage (Middle School Years)
Moving into the secondary years of the Veritas Academy Online curriculum (grades 7–9), students delve into the Logic Stage.
Here, critical reasoning and argumentation take center stage, enabling students to navigate complex academic content.
Formal and informal logic become invaluable tools in their intellectual toolkit.
Rhetoric Stage (High School Years) of Veritas Academy Online
As students progress to grades 10–12, they enter the Rhetoric Stage.
This phase focuses on advanced studies in science, math, humanities, and rhetoric.
Senior Thesis Course
The pinnacle of the Veritas Academy Online curriculum's journey is the capstone Senior Thesis course, where students present an extensive position paper before a panel of experts, showcasing their acquired skills.
Classical learning isn't for everyone, so make sure you do a free consultation to make sure if this is for your family.
Live Online Courses
The heart of Veritas Academy Online's success lies in its Live Online Courses.
These courses are available to both Diploma Program students and those opting for individual classes.
This flexibility empowers students to craft their unique educational path.
In the Live Courses, students meet with teachers and peers twice a week during the school year (M/W or T/TH).
These interactive sessions foster engagement and active learning.
Summer sessions intensify the learning experience, with classes meeting four times a week (M/T/W/Th) for six weeks.
Outside of class, students complete assignments in preparation for live sessions.
This blended approach allows for deeper comprehension and meaningful discussions during class time.
Small Class Sizes and Personalized Attention
One of the standout features of Veritas Academy Online is the small class sizes.
Typically accommodating no more than 20 students per class, with an average of 17, this environment fosters a close-knit community.
Teachers can get to know their students personally, understand their unique learning needs, and provide support.
Affordable Tuition and Global Reach
Veritas Academy is committed to providing accessible education to all.
The academy offers competitive tuition rates, making classical Christian education an affordable choice for families seeking excellence in their children's education.
Beyond affordability, Veritas Academy is truly global.
With over 10,000 students and 160 teachers, the academy brings together a diverse community worldwide.
This international aspect enriches the learning experience as students and teachers from different backgrounds engage in insightful discussions, broadening perspectives beyond borders.
Free Consultation
If you're unsure about the best fit for your child, fear not!
Veritas Academy Online offers a free consultation with a Family Consultant who will guide you every step of the way.
Don't miss this opportunity to unlock the power of classical Christian education with Veritas Academy.
Programs Similar to Veritas Scholars Academy
Here are three Christian classical programs that Veritas Scholars Academy is most similar to for homeschools:
Classical Conversations is a popular homeschool program that embraces the classical education model.
Like Veritas Scholars Academy, it follows the trivium of grammar, logic, and rhetoric stages, catering to students' developmental needs.
Classical Conversations incorporates the study of Latin and utilizes the Socratic method to encourage critical thinking and engaging discussions.
The program also emphasizes the Great Books and a biblical worldview, fostering a deep understanding of literature, history, and theology.
With a strong sense of community through local chapters, Classical Conversations offers homeschooling families an immersive and supportive classical Christian education.
Memoria Press is another prominent Christian classical homeschool program similar to Veritas Scholars Academy.
Memoria Press provides a rigorous mailable curriculum rooted in the classical education model, focusing on Latin, classical literature, and history.
Their classical approach aligns with the grammar, logic, and rhetoric stages, aiming to develop students' intellectual and communication skills.
Memoria Press offers comprehensive homeschool resources, including teacher guides and online courses, making it an excellent option for families seeking a structured classical Christian education.
Tapestry of Grace is a versatile and comprehensive homeschool program with Christian classical AND Charlotte Mason foundations.
Like Veritas Scholars Academy, Tapestry of Grace integrates history, literature, and theology, following the classical model.
Its curriculum spans all age groups and learning levels, allowing families with multiple children to study together.
Tapestry of Grace encourages students to engage in the Great Books and explore connections between various subjects, fostering a holistic and integrated understanding of knowledge.
With its flexible approach and emphasis on character development, Tapestry of Grace provides a Christ-centered classical education to homeschooling families.

Other Classical Programs
There are several other popular homeschool programs to check out. These include:
Compass Classroom – affordable video-based classical program
Classical Academic Press – customize your curriculum with this one
Tapestry of Grace – Unit Studies approach to a Christian curriculum
See a full list of classical homeschool curriculum here (you can also see the ONLINE classical options like Veritas Academy here).
Want to Learn How to Homeschool?
There are two great ways t learn more about homeschooling: one is free, and one is a $67 fundamentals course.
The $67 Course
Looking to take your homeschooling to the next level?
Join Rebecca Devitt's online Homeschool Parenting Program and learn the strategies and techniques needed to make homeschooling a success!
Learn more about the HPP here and signup here.
The Free Youtube Channel
Also, make sure you join the How to Homeschool Youtube channel, which will give you a fun and exciting look into the homeschool world and help homeschool your children. Check out the channel here, and don't forget to SUBSCRIBE.
If you're not sure where to start, start with the following playlists:
You'll love it and find it helpful and entertaining! Discover the channel here.
Conclusion: Veritas Academy Online Review
Veritas Press Academy stands at the forefront of classical Christian online education with its rigorous academic program and live online courses. By embracing the classical pedagogy of grammar, logic, and rhetoric, VSA nurtures students' critical thinking skills and helps them embrace a biblical worldview. The interactive nature of the Live Online Courses fosters a tight-knit learning community, allowing students to flourish academically while enjoying personalized attention from experienced faculty. As an affordable and accessible option, Veritas Scholars Academy continues to pave the way for students worldwide to embark on an exceptional educational journey. Whether you're new to classical education or seeking an enriching online learning experience, Veritas Academy offers an opportunity that's both transformative and rewarding. Take advantage of their free consultation here.