Mathematics, often considered a daunting subject, can become a thrilling adventure for homeschoolers with the right tools. As parents and educators, we're constantly looking for a math curriculum that not only imparts knowledge but also sparks curiosity and fosters a love for numbers. That's where Teaching Textbooks comes into play. In this review, we will explore how this innovative math curriculum has enchanted young learners and made math enjoyable in our homeschooling journey. Get ready to dive into engaging lessons, interactive exercises, and seamless integration as we uncover the magic of Teaching Textbooks!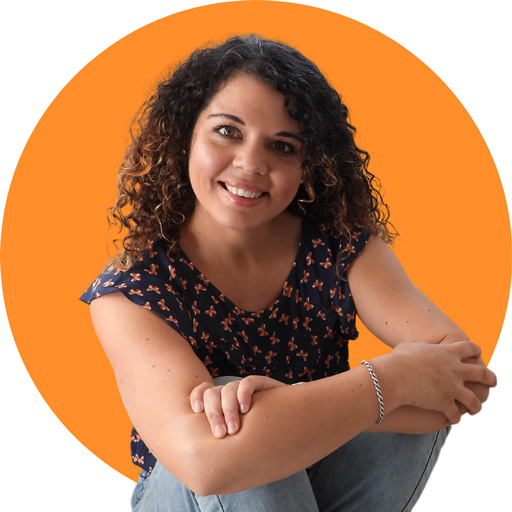 I hope you enjoy reading this blog post. If you want to do my course on how to homeschool, click here.
Let's take a closer look at this online math curriculum below.
Affiliate links included.
What is the Teaching Textbooks Homeschool Curriculum?
The Teaching Textbooks Homeschool Math Curriculum is one of the most popular math curricula for homeschoolers and other families who want to teach their children math effectively and engagingly.
From Grade 3 to Grade 12, this program offers a variety of courses that can help students learn the fundamentals of mathematics.
Not only does Teaching Textbooks feature interactive, animated, and fun lessons, but it also provides convenient grading options for parents who may not have the time to grade each assignment manually.
This makes it a good option for parents who have to work full-time.
With Teaching Textbooks, you can track progress and view reports online with just a few clicks.
On top of automatically grading everything, Teaching Textbooks teaches students their curriculum for you, reducing one-on-one teaching time.
Its new 4.0 version is available as an app so students can do their work anywhere – online, offline, at the grocery store, or when they're camping.
You can use Teaching Textbooks in a school or homeschool, but TT was initially made for homeschool use (such as its offline feature so kids can sit in the car waiting for mom to do the groceries while doing their math work on their devices).
Pros and Cons of Teaching Textbooks
Teaching Textbooks 4.0 has a number of benefits people love.
Pros
Affordable: The shift to a digital format has significantly reduced the costs, making Teaching Textbooks an affordable math option for homeschoolers on a budget.
Highly flexible and configurable: Parents have the ability to modify how the program teaches, set the pace of learning, and choose whether to incentivize learning with stickers and animations, giving them more control over their child's education.
Self-study, hands-off for parents: Teaching Textbooks provides a self-study math program that allows students to learn independently with minimal parental oversight.
Lots of repetition and practice: The program offers plenty of practice questions, quizzes, and lessons, which helps reinforce learning and develop stronger math fluency and skills.
Easy to use, Intuitive interface: The user-friendly apps and tutorials make it easy for both parents and students to navigate and utilize the program effectively.
Lots of helpful, interactive digital tools: From automatic grading and progress tracking to the in-lesson Scratch Pad and on-screen keyboard, the program provides various digital tools to enhance the learning experience.
Audio/visual and written learning available: Students can benefit from engaging audio/visual lessons and have access to an ebook for reviewing course material.
Approachable math teaching: With clear instruction, hints, second chances, and a gentle learning pace, Teaching Textbooks is suitable for students in grades 3-12 and fosters a positive learning environment.
Progress tracking and reporting for parents: The program allows parents to monitor their child's progress through an intuitive gradebook system.
Mobile and desktop friendly: Teaching Textbooks is compatible with various devices, including Mac, Windows, Android, iOS, and Kindle, providing flexibility and portability for homeschooling families.
But, the program also has a few cons you should be aware of before you buy it.
Cons
Loading times can annoy some users: The program's reliance on syncing and downloading material from servers can result in occasional loading delays, which may frustrate more impatient users.
Progress tracking not quite as in-depth as some others: While the program offers essential student progress tracking, it lacks some of the more detailed data available on more sophisticated learning platforms.
Incentives and rewards may not interest older students: The stickers and wallpapers, designed to incentivize younger kids, may not have the same appeal for middle and high school students, potentially affecting their motivation.
Overall, Teaching Textbooks stands out as an affordable, flexible, and user-friendly math program that caters to the needs of homeschooling families.
While it may have some minor drawbacks like loading times and less detailed progress tracking, its approachable teaching style and interactive tools make it a valuable resource for students from grade 3 to grade 12.
Who Is Teaching Textbooks NOT Ideal for?
TT won't suit all families. Let's dive into this more.
Parents of students in Pre-K to Grade 2: The program currently offers courses for grades 3-12, so it is not suitable for younger students.
Gifted math students seeking greater challenge: While it's a solid math program, Teaching Textbooks may not be as rigorous as specialized programs like Art of Problem Solving, which cater to enriched learning for gifted students.
Students who prefer a hands-on approach to math: The program focuses on audio/visual learning and lacks extensive hands-on activities, potentially not being ideal for tactile learners.
Students who dislike memorizing math facts and doing lots of practice: Teaching Textbooks involves practical learning, drills, and practice, which might not be appealing to all students.
Those seeking less screen time: While some materials can be printed, Teaching Textbooks is primarily a digital curriculum that requires screen usage.
Teaching Textbooks is Ideal For The Following People
But, TT particularly suits some parents more than others.
Parents new to homeschooling or unsure about teaching math: It provides a self-study program with effective guidance, making it suitable for parents with little teaching experience or rusty math skills.
Parents on a budget: With courses priced affordably, ranging from $43 to $67 per student per course, Teaching Textbooks offers a cost-effective option with a variety of digital tools. They also offer large family discounts capping the cost at 4+ children.
Parents seeking an independent, self-study math solution: The program's comprehensive lessons and automatic grading reduce the need for constant parental oversight, making it convenient for busy homeschoolers and promoting independent learning.
Students who prefer learning different topics gradually: As a spiral math program, Teaching Textbooks introduces concepts in smaller portions and revisits them later, catering to students who benefit from periodic review and avoid getting bored.
Students who thrive with a gradual, gentle curriculum and ample practice: Teaching Textbooks' clear instruction, encouragement, and review opportunities make it well-suited for students intimidated by math or those who need extra support.
What Grades Does This Curriculum Offer?
This program doesn't offer preschool through to Grade 2.
So you'll have to find a different curriculum (such as BJU Press) to teach these grades. After that, TT offers you Grades 3 to Grade 12.
How Much Does Teaching Textbooks Curriculum Cost
Teaching Textbooks varies in cost depending on the year you are purchasing them.
At the time of writing, TT costs:
$43.08 for Math 3, Math 4, and Math 5 each – $3.59 per month
$55.08 for Math 6 and Math 7 each – $4.59 per month
$67.08 for Pre-Algebra, Algebra 1, Geometry, Algebra 2, and Pre-Calculus each – $5.59 per month
I have a large family. Will they give me a discount?
Yes. This program offers a Large Family Discount Plan here. This is a good option if you have between four and eight children who will be using TT.
Should I Purchase a Grade Up?
Do the placement tests before you decide what grade to place your child in. I say this because I've read a lot of Teaching Textbooks reviews that talk about purchasing a more advanced level than the one your child would be in at school.
As such, you need to be aware that, for example, Level 4 of Teaching Textbooks isn't necessarily Grade 4 of a regular homeschool math curriculum. 
What Homeschooling Method Does This Program Use?
Teaching Textbooks seems to use the traditional spiral method of education.
Teaching Textbooks uses a spiral learning approach, covering math topics in smaller bits and revisiting them in increasing depth throughout the curriculum.
It provides a systematic teaching method, focusing on formulas, math facts, and equations to solve problems efficiently.
The program emphasizes traditional repetition, practice, and drill to develop strong math fluency.
It also includes explanations of math concepts, practical applications, and additional topics like math history and reasoning at upper levels.
This approach is beneficial for students who need more practice to grasp math concepts and helps develop quick and accurate math skills.
Does This Curriculum Include All Subjects?
No. It is just a math curriculum.
Can I Use This to Supplement Another Homeschool Curriculum?
Yes, it can be used to supplement curriculum programs like Sonlight and the Robinson curriculum that don't come with inbuilt math programs.
Does Teaching Textbooks Have Placement Tests?
Yes. It's a good idea to do the placement tests as many parents find that their child should be placed in a higher grade than they expect.
Is this Program Self-Paced?
Yes! Teaching Textbooks allows children to complete their math program at their own pace.
But, if children want to move to the next grade, parents have to purchase the next grade. 
Are There Any Drawbacks to This Curriculum?
The Teaching Textbooks curriculum has become a popular choice for homeschoolers and families looking for an alternative to the standard classroom setting. However, there are a few drawbacks associated with this educational program that parents should consider before choosing it for their children.
One of the primary drawbacks of Teaching Textbooks is that while the audio/visual aspect of this curriculum may work well for some students, others may find it too technical or cluttered.
The lack of tactile learning opportunities could be a disadvantage in some cases since tactile activities help strengthen understanding and retention of subject material in many cases.
This said, perhaps the advantages of Teaching Textbooks outweigh its disadvantages 🙂
Does Teaching Textbooks Have an App?
Yes, Teaching Textbooks has an app.
To get the app, go to the Google Play store, search for "Teaching Textbooks," and download the appropriate app.
Make sure the Play Store is installed or enabled on your device before using our app.
Does Teaching Textbooks Work on Kindle?
Yes, Teaching Textbooks' apps work on all types of devices, including Kindle.
Just make sure to download the app for the specific course level you're using on each device the student will use.
How Do I Upgrade My Free Trial in Teaching Textbooks?
To upgrade your free trial in Teaching Textbooks to a paid account, follow these steps:
Select the program(s) you want from the left-hand menu on the page.
Use the same email and password you used to set up your free trial.
Your grades and progress will be automatically transferred, and you'll have access to the full paid features of the program.
So, upgrading is a fairly simple process.
How Many Lessons Are In Teaching Textbooks?
Teaching Textbooks typically includes around 120-140 lessons per course.
The exact number may vary based on the grade level and topic.
Additionally, there are periodic review quizzes every few lessons, which aids in helping students retain the information effectively.
The Teaching Textbooks Geometry course has 110 lessons.
Can I Switch Between Grade Levels?
No. Because you purchase the content in an entire grade year, you will need to buy another grade level to advance to a higher course.
Where Can I Purchase This Program?
You can purchase this program at Teachingtextbooks.com
Other Curriculum Programs Like Teaching Textbooks
Are there any other curriculum programs like Teaching Textbooks?
Yes, there are a number of them.
I did some research and people who look at TT are often also looking into the following curriculum programs:
Not sure what these programs are?
I'll break them down for you briefly in the following section.
Teaching Textbooks Vs Other Curricula
Saxon Math vs. Teaching Textbooks
Saxon Math and Teaching Textbooks both offer online and offline teaching material. Teaching Textbooks seems to be more focused on relieving parents from having to teach children themselves, whereas Saxon Math requires a parent's help a little more.
Saxon Math has been around for a longer time and is a fine-tuned machine. This said Saxon Math has recently changed to align with Common Core standards. I've read reviews by parents that doing this has dropped the standard of the curriculum.
Math-U-See vs Teaching Textbooks
Math-U-See teaches using video (DVDs), workbooks and manipulatives. It is a mastery-based course. This means students move on once they have mastered a concept, or they can stay on that topic until it is learned. Math-U-See is also not teacher-intensive (which makes it similar to TT).
Singapore Math vs Teaching Textbooks
Very simply, Singapore Math is a very rigorous and demanding math curriculum. It will undoubtedly give you kids who know their math inside and out. But it can be pretty tricky and is more difficult than TT.
Parents will also need to be involved if they decide to use Singapore Math, so it's not something you want to pick unless you have time to assist your student.
If you, however, have a student who wants a math challenge, then Singapore Math may be the better choice.
CTC Math vs Teaching Textbooks
CTC Math is a very sensory-based curriculum and aims to use manipulatives to help students understand the program (TT also uses manipulatives). CTC Math also uses very short videos to help cement math concepts.
It is a newer program compared to TT.
Want to Learn How to Homeschool?
Homeschooling can be a challenging but rewarding experience for both parents and children.
However, it is not always easy to know where to start or how to get the best results.
The Homeschool Parenting Program will help you (as a parent)  develop confidence in your homeschooling skills.
The Homeschool Parenting Program is now available online for only $67 USD. Check out the course now!
Is Teaching Textbooks Accredited?
No. That's because homeschool curriculum can't be accredited. Only online schools can be.
However, Teaching Textbooks are used by Seaton College, an accredited program. This means you know the content is accredited elsewhere and offers a complete math curriculum.
How Popular is the Teaching Textbooks Program?
Sometimes I like to know how popular a program is before I buy it. I feel popularity is some vote for a program, although it doesn't say everything about it. It also means I can find a lot of material online showing whether the program is good or not.
So, I discovered TT gets googled about 22,000 times a month, making it a relatively well-known math program.
Can You Look at Samples of the Curriculum Before Buying?
Yes. You can get 15 lessons for free.
This allows you to sample the first 15 lessons of any course you like to see if it's right for you.
Can I Get a Free Trial of This Curriculum or a Moneyback Guarantee?
You can get a 30-day money-back guarantee and 15 free sample lessons to see if the course is right for you.
What Format Does This Program Come In?
TT comes in different formats. These are the online app and the physical CDs and books. The former is the more popular option and seems to be the product the company pushes most.
Online and Offline
It is available as an app, but you don't need to be connected to the internet to use it. You can do their 4.0 version entirely on the computer or another device. The new 4.0 version even has a scratchpad, so you don't need to carry a workbook around if you want to jot down a sum.
Physical CDs and Books
The Teaching Textbooks homeschool curriculum also offers physical CDs with corresponding books. This package was produced over ten years ago, so is a little old now, and you have to check your computer compatibility to see if it will work…if you have a MAC you may have issues.
What is the Difference Between the Student and Teacher Edition Textbooks
The Student Edition textbooks contain questions about the material and the material itself.
The Teacher Edition is exactly the same as the Student edition, only with the answers in red or extra-textual prompts and other things a parent or teacher would need to carry out the curriculum.
Other FAQs
Is Teaching Texbooks Rigerous?
Teaching Textbooks is a comprehensive math curriculum covering grades 3-12, including precalculus.
It is considered less rigorous than other programs like Singapore Math or Beast Academy/Art of Problem Solving.
While it's on-level for college preparation, it's more gentle and approachable.
It may not be the best fit for gifted math students but it can benefit typical math homeschoolers or those who find math challenging.
What is the Difference Between Teaching Textbooks 4.0 and Teaching Textbooks 3.0
Teaching Textbooks Math 4.0 and Teaching Textbooks Math 3.0 are both online subscriptions with the same 12-month subscription.
They both are automatically graded.
The 3.0 didn't run a total average grade of the course just individual lessons but the 4.0 averages out the grade for each lesson and the course.
4.0 is also better to use from a technological perspective.
What Subjects Do Teaching Textbooks Offer?
For the older grades, you can also get these Teaching Textbook Math sub-subjects:
These subjects are particularly good for late middle and high school math curriculum.
Do They Offer Tutors?
Yes! If you are stuck and don't know how to help your child through thier work, you can call them up and they'll help you/your children solve the problem.
Want to Learn How to Homeschool?
There are two great ways t learn more about homeschooling: one is free, and one is a $67 fundamentals course.
The $67 Course
Looking to take your homeschooling to the next level?
Join Rebecca Devitt's online Homeschool Parenting Program and learn the strategies and techniques needed to make homeschooling a success!
Learn more about the HPP here and signup here.
The Free Youtube Channel
Also, make sure you join the How to Homeschool Youtube channel, which will give you a fun and exciting look into the homeschool world and help homeschool your children. Check out the channel here, and don't forget to SUBSCRIBE.
If you're not sure where to start, start with the following playlists:
You'll love it and find it helpful and entertaining! Discover the channel here.
Conclusion: Teaching Textbooks for Math?
In conclusion, the Teaching Textbooks homeschool math curriculum math is an excellent resource for homeschooling families that want their children to succeed in math. It covers various concepts and topics, including fractions, decimals, geometry, pre-algebra, algebra 1 and 2, and more. The curriculum is designed to be self-paced and make learning math fun for students. In addition, the digital format allows for easy access to resources such as videos and audio clips. You can check it out here.