Are you looking for a reliable and enjoyable way to teach your kids math? Beast Academy Math Curriculum is an exciting, rigorous, and fun option that might be just what you need. Beast Academy's approach to teaching math is based on problem-solving, creative thinking, and building a strong foundation of mathematical knowledge. Through this review, we will explore the curriculum in depth and discuss its potential benefits as well as any drawbacks it may have.
Let's get started.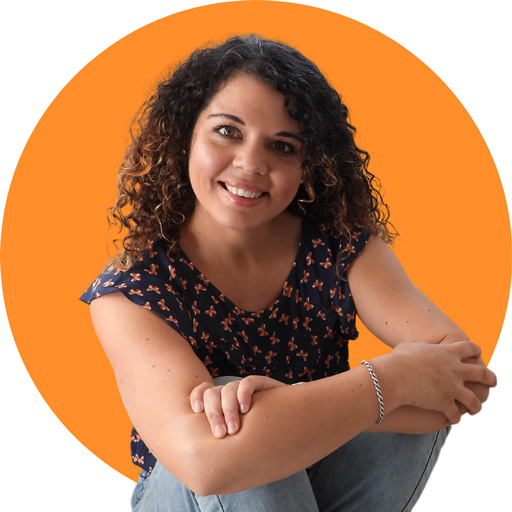 I hope you enjoy reading this blog post. If you want to do my course on how to homeschool, click here.
Affiliate links used in this article. 
What is Beast Academy?
Beast Academy is an advanced math program for learners aged 6-13 that teaches problem-solving and critical thinking skills through a fun and interactive learning experience.
Created by the renowned online math education company Art of Problem Solving, this comprehensive program provides students with resources to build their mathematical knowledge from grade 2-8.
Beast Academy offers an array of materials that can be personalized to meet each student's individual needs and interests, making it easy for teachers to customize their lesson plans and ensure their students are getting the most out of their learning journey.
The academy encompasses a wide range of topics in mathematics, such as arithmetic, algebraic thinking, geometry, measurement, number theory, and more.
Through activities such as games, video lessons, real-world problems, and challenging tasks, students learn how to apply these mathematical concepts in meaningful ways while developing important cognitive skills at the same time.
Why Beast Academy?
Why would you choose Beast over any other math curriculum? Beast is most suited to a child who wants to learn advanced mathematics.
Therefore, this program will particularly suit gifted learners (i.e. those with Aspergers' math giftings).
It's also a good fit if your child learns well through animations and you (as the parent) don't mind them spending time face-to-face with a computer or screen.
If you don't want your child doing screen time, then no problem. Just go for their physical workbooks, which provide an exciting and colorful journey through the world of math.
Is Beast Academy only for Gifted Students?
No, anyone can use this program. But, it is more advanced than usual, so beware!
Who Created BA?
Beast Academy is created by Art of Problem Solving (AOPs). This company also produces online and offline math programs, which you can view here.
Currently, the AoPS CEO and Olympiad winner is Richard Rusczyk.
The Difference Between AOPs and Beast Academy
The difference between AOPs and Beast Academy seems to be that the Academy is more interesting and visually appealing than AOPs because it is made for elementary students. 
The idea is that when kids finish the elementary years in Beast Academy, they start doing the Art of Problem Solving courses which are made for older high school students. 
When you get the Beast Academy ONLINE Math version, children can access videos and virtual problem-solving scenarios.
Beast Academy Online Classes
As we mentioned, Beast provides online classes which are animated, which catch children's attention and engages them more. But try not to be deceived by the bright images…it's a complex program.
It presents problems so that it's about you problem-solving…not just memorizing how to get the correct answer. 
I don't believe Beast academy has in-person classes, though.
How Does Beast Academy Work?
The program provides engaging and comprehensive lessons to challenge young minds and help them prepare for more advanced math classes.
With Beast Academy, kids can learn at their own pace with the help of a virtual tutor and personalize the learning experience with fun activities.
The curriculum includes over 500 video lessons, covering everything from basic arithmetic to algebraic equations.
Through these lessons, students can explore concepts in-depth while having fun solving puzzles and games. Each lesson is accompanied by review questions that test understanding of the material covered and give hints when needed. Students can also take practice tests to assess their progress as they go along.
Finally, Beast Academy tracks student progress so parents can monitor their child's development over time.
Does It Have An App?
No. Beast Academy Online is a web-based program that can be run from a computer or tablet with internet access.
Is Beast Academy a Full Curriculum?
No. It is only an advanced math program. It doesn't offer all grades either but only goes to age 13. However, you can continue to AOPs.
Problems Puzzles
Beast Academy also offers mailable Problem Puzzles.
These are 400 brand-new puzzles in 12 different styles from the Beast Academy level 2 series.
These puzzles, ranging from straightforward starters to mystifying stumpers by 2011 World Puzzle Champion Palmer Mebane.
These problem puzzles provide an engaging way for students to stay engaged while
reinforcing math skills,
building spatial awareness,
practicing pattern recognition, and
becoming better problem solvers.
Whether used independently or alongside the Beast Academy level 2 curriculum, these puzzles delight and entertain students of all ages, offering a valuable supplement to their mathematical education.
Is Beast Academy Spiral or Mastery-Based?
This program is a mastery-based course. A mastery-based course means students can work at their own pace. But let me expand on these teaching styles below if you're unfamiliar with them.
Mastery-based learning and spiral learning are two prominent educational approaches used in the classroom.
Mastery-based learning focuses on developing deep knowledge in a specific subject area by having students master certain foundational skills before moving onto more advanced topics.
In contrast, spiral learning emphasizes an in-depth exploration of numerous topics by revisiting a few core concepts multiple times over longer periods of time.
The most notable difference between mastery-based and spiral learning is how each approach promotes retention and comprehension.
With mastery-based learning, students must demonstrate expertise in something to progress further, which allows for a deeper understanding of concepts that can be applied to other areas.
On the other hand, spiral learning takes advantage of repetition to reinforce key ideas across different subjects or fields over extended periods of time, enabling learners to make connections between them as well as apply them at higher levels later on.
Is Beast Academy Advanced?
Yes. It's most often compared with Singapore Math which is another advanced math program used for advanced/gifted students.
Is This Program Secular?
Yes, this is a secular program. It's not a Christian one, and Christians who are against the use of mythological creatures in learning might feel uncomfortable with it. But others are fine with it.
Is Beast Academy Enough (Does It Need to be Supplemented?)
Beast can be used as a complete math program for ages up to 13.
It can be used to supplement curricula without a math program like Sonlight
. This program covers all of the typical topics for each grade but goes more thoroughly into each topic and covers it more substantively.
When to Start Beast Academy
Students can start Beast Level 1 when they are 6-8 years of age, depending on how confident they are with math. They can do the placement tests to ensure they are ready to start. 
If you need a program before that age, you can use Singapore Math (another advanced math program often compared with Beast) or BJU Math.
Is Beast Academy Common Core?
Not entirely. This program is loosely based on Common Core standards.
Does Beast Have Sales?
Yes! Keep an eye out for relevant sale times here.
Where to Buy These Books?
You can buy the books from Amazon here.
How Much Does Beast Academy Cost?
You can buy the online program for $96 for the whole year.
Or you can buy ALL the books for a Grade year from Amazon for around $130.
How Much Is Beast Academy Per Day/Week?
If we do a little math, the online version is around 1.80/week. The books work out to cost around $2.50/week.
Can I Get a Free Trail?
No. But…
Firstly, if you want to see if this math program is right for you, you can look at their demo here.
You can also get it free by paying for a subscription and canceling before your 14 free days run out. You can see how to do that here.
Beast Academy Placement Tests
Make sure you don't just place your child in the grade you think they should go in, as the Levels in Beast Academy are NOT aligned to Grade levels. Therefore, it's essential to do their placement test to ensure you're placing your child in the right level that isn't too hard or too easy.
You can find their placement tests here.
How to Cancel a Beast Academy Subscription
Maybe Beast isn't working for you. Then you can cancel your subscription. You can find out how to do that by using the Cancel button in the subscriptions section of your My Account page. Select the Bundle you would like to cancel and press cancel. 
This Curriculum Vs Others
Beast Academy is often compared with other math programs, most notably Singapore Math. There are many math curriculum programs out there, so we go through the following programs below and briefly compare them with Beast:
Prodigy
Khan Academy
Kumon
Math Mammoth
Saxon and
Let's look into them further below.
Singapore Math vs Beast Academy
Singapore Math is the most commonly compared math program to Beast Academy. This is because it is also an advanced mathematics program. (Some even ask if Beast is based on Singapore Math.)
Singapore Math is based on the math teaching method they use in Singapore. The idea is that since Singapore children get the best math scores, we should use the method they use to teach children.
Singapore is a mastery-based curriculum based on the intentional sequencing of concepts. This includes less memorization and more problem-solving skills.
Like Beast, you can find Singapore Math in an online version or a book version.
Prodigy vs Beast Academy
Prodigy is similar to Beast in regards to graphics. They use magical settings with beasts, spells, quests, and so on. They are slightly more affordable but have various plans – including a free one.
Prodigy isn't an advanced program, but it is self-paced, so if children want to go faster, they can.
Khan Academy vs Beast Academy
Perhaps the most significant difference between the Khan Academy math program and Beast is the cost. Khan Academy is 100% free, whereas you must pay a monthly or annual subscription fee to purchase Beast Academy.
Beast Academy is a more challenging level and has more exciting graphics too.
Teaching Textbooks vs Beast Academy
Like Beast Academy, Teaching Textbooks is an animated math program. However, it is not advanced. Teaching Textbooks is also available as an app that children can do anywhere at any time without internet access. Teaching Textbooks also aim to teach children the program so parents don't have to be involved.
See an extended review of the Teaching Textbooks math curriculum here.
Kumon vs Beast
People generally use Kumon when their children are struggling with math (in comparison to Beast, which is for advanced mathematics). But Kumon can also be advanced because the aim is to enroll children in a course that suits what they are up to, despite their age or grade level.
This means they can do individualized learning that is independent of the level of students in their grade level in school.
Many people go with Kumon because it enrolls children as early as three-years-old. Beast only enrolls children around 6-8.
Kumon is often used as an after-school supplement for struggling learners. They also offer other subjects besides math.
Math Mammoth vs Beast
Math Mammoth is a mastery-based course which means it is self-paced. Children do the program using workbooks, but they can also get access to video lessons. Math Mammoth is popular among homeschoolers in particular.
But, unlike Beast, it doesn't have colorful animations and isn't an advanced math program. It also isn't as polished a program as Beast.
Saxon vs Beast
Saxon offers paper-based and online options. Their program is suitable for all children, whether they are not gifted in math or they are. They use a spiral approach to mathematics and have been around for many years.
Their new books follow Common Core. However, their old books do not.
See a comprehensive review of the Saxon Math curriculum here or check out their curriculum books here.
BJU Press Vs Beast Academy
BJU Press is less animated, although they do offer video lessons. They offer either a mailable program you can do entirely offline or an online program you can do with physical books. BJU Press is also a Christian program that encourages a biblical worldview in all its material. We use it with our lids and love it! See a comprehensive review of BJU Math here.
Is Beast Academy Good for Homeschool Math Curriculum?
Yes. This program is advanced, however, so it may be a little tricky, especially if your child doesn't love math.
Is Beast Academy Any Good?
In conclusion, Beast Academy Math Curriculum is an excellent choice for homeschools seeking to provide their children with a challenging and engaging mathematics education. This curriculum takes a creative approach to problem-solving and encourages children to think outside the box. Additionally, with the online platform, parents can easily keep track of their child's progress and have access to helpful resources such as videos and worksheets. Through this curriculum, students will gain valuable skills that will serve them well in their academic future. Check out Beast here.