If you're looking at homeschooling with the traditional approach, this article will show you a list of traditional homeschool curriculum packages you can use with your family.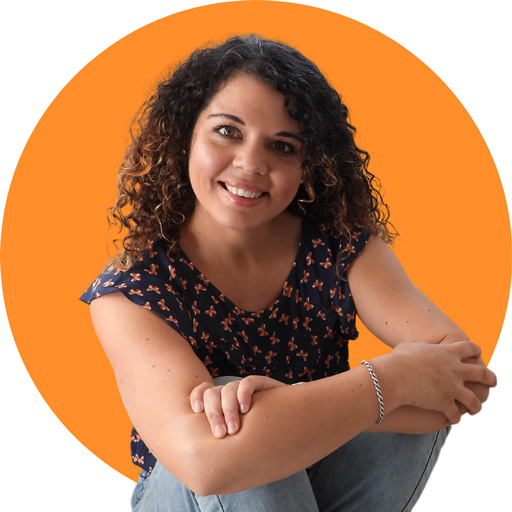 I hope you enjoy reading this blog post. If you want to do my course on how to homeschool, click here.
A traditional homeschooling approach is an excellent choice for
new homeschooling parents who want to ease themselves into home education via a standard method.
parents who want something accredited (not all traditional curricula are accredited)
those who want to homeschool short-term
people want to work from home while homeschooling.
So join me as we look into this educational approach further!
PS: If you want a quick recap of the traditional homeschooling method, check out the video below.
This post contains affiliate links.
The BJU curriculum has been around for years, and I think it's the best traditional homeschool curriculum program available today.
The curriculum is high quality and offers a lot of help for parent-teachers. Christians love this program as it focuses on filling all its textbooks with a biblical worldview.
BJU also offers parents two teaching options. They can teach the subject:
themselves using a teacher's manual or
purchase a package where children are taught by BJU teachers online through video lessons. (This is an excellent option if you need to work from home while homeschooling).
BJU is modeled after the traditional educational approach. This means parents purchase textbooks, and children do their work at home (as they would in a school) with their parents (or BJU staff) as their teachers.
It's also important to note that BJU has an accredited and unaccredited version of the course.
You can find out more about this traditional homeschool curriculum here.
Schoolhouse Teachers is an excellent traditional homeschool curriculum if you're on a budget. That's because, no matter how many children you have, you can teach them ALL using the same subscription.
The subscription offers a tremendous amount of material with seemingly countless electives. However, if you're looking for something traditional, their open-and-go boxes provide a traditional curriculum.
Schoolhouse Teachers offer ALL of their material for a single fee (either paid monthly, quarterly, or annually).
You can find out more about the Schoolhouse Teachers curriculum in this review.
If you're looking for a free traditional homeschool curriculum, you have to check out  Easy Peasy All-in-One. It's a free, online program for Grades K-12.
With huge Facebook groups in every country, Easy Peasy is probably the most loved free Christian home education program available today. Even though it's free, it's considered very good and is listed as one of Cathy Duffy's 102 Picks.
According to Duffy, the curriculum is modeled after Charlotte Mason and traditional education models.
Even though Easy Peasy is free, the author has done a lot to make the homeschooling curriculum high-quality. For instance, Easy Peasy has PDF sheets that you can print if you want to work offline. The course is linked to online resources, so you shouldn't need additional materials.
On the downside, because it's a free platform, you don't get deluxe help from email experts as you might with SOS, Abeka, or BJU. But, you can use its FAQ page or Facebook group, which is very active. Also, instead of having them sent to you, this curriculum can cost a little bit in ink and paper because you're printing things out. But otherwise, it's completely free!
If you're interested in looking at other free options, check out this link which outlines 10 of the best free home education curricula available today.
Monarch is an online subscription-based traditional home education curriculum that Alpha Omega Publications produce. It is one of the best computer-based Christian homeschooling curriculum packages on the market today.
Monarch is modeled after the traditional educational approach and is used in many Christian schools today. It is different from Abeka and BJU because almost everything is done online.
Tests are saved online and recorded, making for easy record keeping and good student-accountability logs.
Switched-on-Schoolhouse, Lifepac, and,  Horizons are other traditional homeschooling curriculum programs that Alpha Omega Publications have produced. They are USB-delivered, self-paced, and textbook options respectively of the same basic curriculum. (Switched-on-Schoolhouse has been discontinued as of 2021. Not sure if they are re-starting SOS.)
Northgate Academy (Traditional Homeschool Curriculum for High Schoolers)
Method: Traditional
Northgate Academy offers a traditional homeschooling curriculum to Christian families with high school-aged students at an affordable price. They present material in an online format, making it is accessible to students anywhere in the world.
They offer accreditation from the North Central Association CASI, the Southern Association of Colleges and School CASI, and the Northwest Accrediting Commission.
Students don't have to wait until next semester to start; instead, they can enroll anytime and start their studies immediately. You can find out more about Northgate Academy here.
If you're after a traditional hard-copy homeschooling curriculum that's been around for a long time, you have to check out Christian Light Education. They employ a spiral learning model as they run children through subjects using a Christian worldview.
Children do a pace every fortnight, helping them feel a sense of achievement and love of learning. Best of all, you can grab a basic kindergarten package for under $100. Bargain!
Check out more about Christian Light Education in this review.
Abeka is another traditional homeschool program that's been around for decades. Like BJU Press, Abeka offers an accredited and unaccredited traditional homeschool curriculum package.
Out of all the traditional homeschool curriculum programs, this program has been around the longest. (In fact, I used this one when I was a homeschooler!)
Choosing a Traditional Homeschool Curriculum
If you're after a traditional homeschooling curriculum, you can't go past the curriculum on this page. However, to find the right curriculum for you, it's essential to research the program heavily, pray about it and choose something within your budget. Don't forget to check out your second-hand options, which may help bring down the costs. Or you can go for Easy Peasy All-in-One, which is a free program. All the best with your search!