Are you considering schooling at home? This step-by-step guide covers everything you need to know to get started.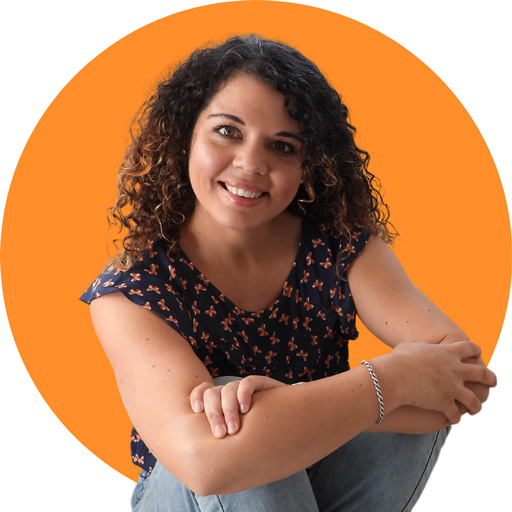 I hope you enjoy reading this blog post. If you want to do my course on how to homeschool, click here.
I know it can be a little intimidating. When I first considered schooling my children at home, I was very nervous.
But once you get the hang of it, teaching your children at home can be one of the most rewarding experiences you will ever have.
In this guide, I'll walk you through all the basics of schooling at home, from learning the requirements for your state to finding a homeschool curriculum that meets your child's needs.
I'll cover everything you need to know to feel confident about educating your children at home.
So let's get started!
What is Schooling at Home?
Schooling at home (also called homeschooling), is when parents choose to educate their children at home instead of sending them to a public or private school.
Homeschooling has become a popular option in recent years, with more and more families choosing to homeschool their children.
There are many reasons why families choose to homeschool. Some families do it because they want to be more involved in their children's education.
Others homeschool because they want to incorporate their religion or family values into their children's schooling. And some families homeschool because they have children with special needs that are not being met in a traditional school setting.
Whatever the reason, if you are considering schooling your children at home, know that you're part of a community that is growing every day.
Private schooling at home
There are a few different ways to homeschool. You can choose from a couple of different curriculum options.
Some families choose curricula where the parent serves as the teacher. Some families opt for curricula where videos or other teachers do the majority of the teaching.
A third option, however, is using an accredited homeschool curriculum. This is where the student attends an online private school. It's about as close as you can get to private schooling at home.
Accredited homeschool curriculums are typically taught by qualified teachers and require the student to log into their virtual classroom and attend classes very similar to what they would do at school.
The benefit of these programs is that they offer a high-quality education, and the classes are recognized by colleges and universities.
My favorite accredited homeschool curriculum is The Academy of Home Education from BJU Press. This curriculum offers a comprehensive homeschool program for grades K-12.
They also include record keeping, transcript services, standardized testing support, and more.
Find out more about The Academy of Home Education here!

Requirements for Schooling at Home
Once you understand what schooling at home is, the next step is to understand the requirements for schooling at home in your state.
In the United States, each state has its own set of rules and regulations that families must follow.
The best way to find out the homeschooling requirements for your state is to contact your local school district or visit the website of your state's department of education. They will be able to tell you what the requirements are and what paperwork, if any, you need to submit to get started.
Some states have very few requirements, while others require that parents meet certain conditions or submit documentation to the state.
Here are a few examples of common requirements for homeschooling:
Notify the school district that you are going to homeschool your child.
Submit a Letter of Intent to Homeschool. This is a letter that states your intention to homeschool your child and provides basic information about your child and your homeschooling program.
Parents have a high school diploma or equivalent.
Administer standardized tests for your children and submit the results to the state.
Parents have a teaching certificate (rare).
Register your homeschool as a private school.
Report attendance on the days you taught your child.
Submit a portfolio of your child's learning for the year.
These are just a few examples of requirements for homeschooling. Not every state has these requirements, and some have no requirements at all!
Each state is different, so it's essential to determine your state's requirements before you begin homeschooling.
Check out the Home School Legal Defense Association's (HSLDA) website to look up the homeschool laws in your state.
How to Get Started Schooling at Home
Once you're clear on the laws for homeschooling in your state, you're ready to start! Here are some tips for starting your schooling at home journey on the right foot.
Choose your homeschool goals
The very first thing you want to do is choose your homeschool goals. Decide what's most important when it comes to homeschooling for you and your family.
Do you want to provide a solid academic education for your child? Are you just looking for an alternative to the public school system?
Do you want to instill particular values or teach your child about a certain religion? Your homeschool goals will become the basis for all of the other decisions you'll make about schooling at home.
It will help you pick a homeschool method and curriculum and even determine your homeschool schedule.
If the idea of figuring this out right now feels a little overwhelming, go ahead and take a deep breath. These decisions aren't permanent. They're just a guideline to help you get started.
As you homeschool and your family's needs change, you can always adjust your goals.
Choose a homeschool method
The next thing you want to do is pick a homeschool method. Having at least an idea of how you want to homeschool will make it much easier to pick out a curriculum, create a schedule, and find resources.
There are many different ways to homeschool, so it's important to do some research and find the method that's right for you and your family. Here are a few of the most popular homeschool methods:
Take some time to read about each of these methods and find the one that resonates with you. There is no right or wrong method, so go with what feels right!
You can also watch the video below to get an overview of the most common homeschool methods.
If you're not sure where to start, this article on homeschool philosophies gives an overview of all the different homeschool methods and the pros and cons of each one.
And just like with your homeschool goals, you're not permanently tied to whichever homeschool method you choose right now. After trying one for a while, you may decide it's no longer a good fit for your family.
That's ok! One of the benefits of homeschooling is the freedom to adjust and change things as you go.
Choose a homeschool curriculum
Once you set your homeschool goals and decide which homeschool method you prefer, you're ready to choose a curriculum.
Before choosing a curriculum, I highly recommend you do a little research.
There are so many homeschool curricula on the market, and it can be tempting to just pick one and be done with it. But not all curricula are created equal!
The last thing you want to do is spend money on a curriculum that turns out to be a flop. To avoid this, I recommend reading curriculum reviews and talking to other homeschoolers before you make a purchase.
This will help you determine which curricula are well-reviewed and which ones you should avoid.
Once you've narrowed your options, take some time to review each curriculum and read through their sample lessons.
This can help you get a feel for each curriculum's teaching style and format.
If you're not sure where to start, here are some articles with curriculum recommendations:
Create a homeschool schedule
The last thing you want to do before you start schooling at home is to create your homeschool schedule.
I highly recommend, especially if you're just starting, to have a daily schedule or routine.
It's easy to start homeschooling to feel a bit anxious and possibly overwhelmed. This can either lead to trying to do way too much or feeling unsure where to start and then not doing enough.
A homeschool schedule will help you stay organized and on track.
To create a homeschool schedule, look through your curriculum and figure out how much time your student will need to work on it each day.
Then factor in extracurricular activities, chores, and other things your child will need to do each day. Once you know how much time everything will take, start mapping it out on a calendar.
I recommend using one of these homeschool planners or a calendar so you can easily see and adjust your schedule as needed.
Remember to keep your schedule flexible, especially in the beginning. Treat it less as a rigid set of expectations and more of a flexible routine meant to help you get things done.
If starting to homeschool has you feeling overwhelmed or anxious, I can help!
In my Homeschool Parenting Program, I walk you through everything you need to know to start schooling at home with ease and confidence.
I share veteran homeschooling tips like how to:
choose a homeschool method and curriculum that your family will love.
set up your homeschool space the right way.
juggle homeschool distractions like work, chores, or younger siblings.
Learn everything you need to know to set your homeschool up for success!
Tips for Schooling at Home
Now that we've talked about how to get started, here are some tips for schooling at home.
Get familiar with your child's learning style
My first tip for schooling at home is to get familiar with your child's learning style. The more you understand how your child learns best, the happier everyone will be.
Trying to teach a child in a way that doesn't align with their learning style is a recipe for long and frustrating homeschool days.
It leads to much frustration for your child because learning everything is more challenging.
And it leads to a lot of frustration for you having to fight with your child to keep them focused and on task.
So before you start, take some time to learn about the different types of learning styles. The main learning styles are auditory, visual, and kinesthetic.
Next, observe your child and see which style they seem to prefer. Once you know their learning style, you can adjust your teaching methods and materials accordingly.
Find homeschool communities in your area
One of the things I wish I had done earlier when I first started schooling at home was to connect with other homeschool families.
Having a community of other homeschooling families to offer support and guidance can have a huge impact on your homeschooling journey.
These are the people who have been there and done that. They know the challenges and rewards of schooling at home better than anyone. So they can offer advice and support when you need it most.
Many cities have homeschool groups that organize field trips and social events. And many national and online homeschooling groups, such as the Home School Legal Defense Association, offer resources and support for homeschoolers.
To find other homeschoolers near you, you can quickly search for "homeschool groups near me" on Google. Facebook is another place where you can find other homeschool families.
Be flexible
Another good tip for families who start schooling at home is to be flexible. Schooling at home is a process of trial and error. Not everything will work out exactly how you planned, and that's okay.
The important thing is to learn from any challenges that come up and keep moving forward.
One of the best things about schooling at home is that you have the flexibility to change things as needed. If something isn't working, try something else. And if you need to take a break, that's okay too.
The most important thing is to do what works best for you and your family. There's no one right way to homeschool. So don't be afraid to experiment and find what works best for you.
Schooling at Home Resources
If you're new to schooling at home or considering it, here are some resources to help you get started.
FAQs About Schooling at Home
Is homeschooling just schooling at home?
Although the two terms are often used interchangeably, they aren't always the same thing. While schooling at home is a part of homeschooling, there's more to it than that. Homeschooling means teaching not just educational lessons but also character, religious values, and life skills.
It's a more holistic approach to education that goes beyond just academics.
What are the benefits of schooling at home?
Some of the benefits of schooling at home include increased family bonds, a more customized education, and opportunities to learn from everyday experiences.
Homeschooling allows you to teach your child in the way that they learn best in a loving and hurting environment. You can also incorporate your family's values into your child's education.
What are the challenges of schooling at home?
One of the challenges of schooling at home is that it can be a bit overwhelming to start.
Families who are new to schooling at home may struggle to find the resources they need to get started.
Homeschoolers also have to put more work into creating social opportunities for their children. Some families may also struggle with maintaining a consistent routine.
How do I know if schooling at home is right for my family?
The best way to figure out if schooling at home is right for your family is to do your research and talk to other homeschooling families.
If the benefits of homeschooling appeal to you or you feel like your child isn't getting what they need from public school, then there is a good chance it could be a good fit.
Is schooling at home expensive?
It doesn't have to be! There are plenty of expensive curricula out there, but there are also tons of free and cheap homeschool curriculum options. You can also find many resources for homeschooling on the internet for free.

Help for Schooling at Home
If you love the idea of schooling at home but you're still not feeling confident about how to get started, check out my Homeschool Parenting Program! It has everything you need to set up your homeschool for success right from the beginning.
The Homeschool Parenting Program (HPP) is an online course with a series of short and entertaining videos that will answer all your homeschool questions, including ones like:
What homeschool method should we choose?
Which curriculum is right for my family?
How do I teach my kids without all the whining and complaining?
How do I find time to teach my child when I have younger kids at home?
This program will leave you feeling ready and confident to start schooling your children at home!
Find out more about the Homeschool Parenting Program here!
Conclusion to Schooling at Home
I hope this guide has given you a good introduction to schooling at home. I know it can feel daunting to start, but there are so many resources available to help you. Just remember to take things one step at a time and enjoy the process!
If you have any other questions about schooling at home, feel free to leave a comment below!