Although I'm a big fan of some of the more expensive home education programs available today, I understand that they can break the budget and make homeschooling unaffordable. What's the solution? A cheap homeschooling curriculum that will give you value offers support and give you a wide range of courses and subjects for the whole family.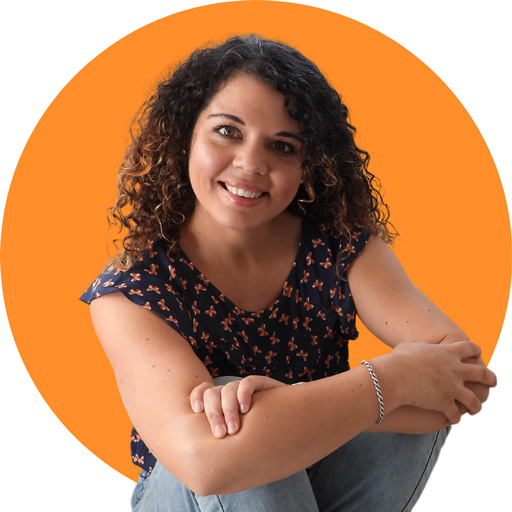 I hope you enjoy reading this blog post. If you want to do my course on how to homeschool, click here.
This article will look at some cheap homeschooling curriculum packages for families that want to homeschool on a budget. The programs we look at will be curricula that almost everyone can afford. So, let's dive in and get started!
Some of the links in this post are affiliate links. 
The Schoolhouse Teachers supplies families with a huge list of subjects at an affordable price. Because you get access to all the subjects they offer for all ages, you only have to pay one fee for the whole family. This means you can homeschool a family of 10 children for the price of one. Not bad.
Schoolhouse Teachers make some of the best Christian homeschooling curriculum programs available today. This is because they offer hundreds of different courses for the same cheap monthly, annual, or bi-annual subscription. Your whole family can study whatever they like, so long as they have a subscription to The Old Schoolhouse.
Coming from a solid Christian perspective, Schoolhouse Teachers offers an entirely online homeschooling curriculum with the choice of PreK to 8th Grade or PreK to 12th Grade. This makes it one of the top homeschooling curriculum choices for large families.
Check out Schoolhouse Teachers here.
Generations Homeschool Curriculum offers an affordable Christian education option. It seamlessly blends biblical teachings into every subject, fostering faith and knowledge.
With mastery-based learning, students progress at their own pace, ensuring full comprehension.
Hands-on activities and real-world applications make learning engaging without straining your budget.
Generations excel in weaving the Bible into education, fostering a strong moral foundation and character development.
You can take a look at the Generations curriclum here.
If you're after a traditional hard-copy homeschooling curriculum that's been around for a long time, you have to check out Christian Light Education. Using a Christian worldview, they employ a spiral learning model to run children through subjects.
Children do a pace every fortnight, helping them feel a sense of achievement and love of learning. Best of all, you can grab a basic kindergarten package for under $100. Bargain!
Check out more about Christian Light Education in this review.
I've reviewed plenty of expensive learn-to-read programs, but I keep thinking, 'Does it have to cost $200 to $1,000 just to buy a reading curriculum?'
The answer is no. The answer is also 100 Easy Lessons. My cash-strapped homeschooling friend purchased this book for less than $15 and taught all four of her children to read with it. Talk about a cheap homeschooling curriculum!
While not a complete homeschool curriculum, Outschool supplies individual online courses for students. This means that if your child is interested in something that isn't provided in the standard curriculum package (e.g. Introduction to Podcast Creation and Editing 101)  you're subscribed to, they might be able to find it here.
Each course is individually priced. This is probably because the classes run for different periods and offer different things. Check out Outschool here.
When you talk about a cheap curriculum, you can't go past something free.
There are many free homeschooling curriculum packages out there, but my favorite is Easy-Peasy All-in-One. This program was written by a Christian lady who wanted to make the barrier of expensive homeschooling curriculum a thing of the past. As such, she created a fantastic course that is entirely free.
The program is online, but the material is also printable on PDF sheets for some offline use.
Lessons also direct parents to online resources to complete exercises. Facebook groups are available so parents can ask questions and get help when they need it.
There aren't many electives as you might find in Schoolhouse Teachers, but the course is solid and an answer to prayer if you're on a small budget.
You can look at my overview/review of Easy Peasy All-in-One here or check out the Youtube video I made on this program below.
This program is a beautifully illustrated cheap homeschooling curriculum that describes itself as a non-denominational Christian. This program is written by Jenny Phillips, "a member of the Church of Jesus Christ of Latter-day Saints."
The program aims to infuse a love of learning into children as they devour engaging, powerful literature.
Ambleside Online is one of the best cheap homeschool curriculum packages because it is free.
It follows the Charlotte Mason homeschooling method of education (if you don't know if you like this method, take this quiz to find out).
I find most people love the idea of Charlotte Mason education, even if it is a little more work. That's because it's enjoyable and the lessons are short.
And the best part about this curriculum is that it is free. Like Easy Peasy, the course has Facebook groups where you can get help if you're lost.
Rod and Staff is a Bible-based cheap homeschooling curriculum that has been around for decades. (I used these textbooks almost 30 years ago as a homeschooler myself!)
The books are now published by Milestone Books who offer other homeschooling programs from publishers such as Eastern Mennonite Publishers and Pentime Publishers.
Rod and Staff curriculum use a traditional homeschooling approach (if you're unsure about the traditional homeschooling approach, take the quiz to find out which one you prefer).
The Robinson curriculum is a cheap homeshcool curriculum because you can get the program for $195. The program, which is delivered online as a printable file, covers your whole family for all grades. This means you don't need to purchase any more curriculum – forever!
This curriculum also employs great literature from the classics to form a self-teaching program whereby parents have to spend very little time homeschooling their children in person. This means they can work full-time while still being able to home educate.
The Robinson curriculum is a Christian, faith-based, politically conservative homeschooling program. You can check it out more here.
How Much Should Homeschooling Cost
The cost of homeschooling can vary tremendously. If you're a parent with a big budget and high curriculum expectations, you'll probably spend significantly more than a homeschool family on a tight budget. I recommend you spend around $600 per student per year.
But, costs can be cut further than that.
One lady in the article above was horrified to hear of a woman who spent $400/month on homeschool supplies; the first woman said she spent only $400 a year for her whole family.
You can do this by buying a cheap homeschooling curriculum and using it for the whole family. It's certainly possible with an Easy Peasy or a Schoolhouse Teachers subscription.
Conclusion: Cheap Homeschooling Curriculum Packages
You don't have to pay over vast sums of money to educate your children. As we've seen, you can teach all your kids to read for under $15 and get a curriculum for your whole family for under $250 (or for free!). Homeschooling can be very affordable if you find a good, cheap homeschooling curriculum you love!