If you have a preschooler, you may be wondering what kind of homeschool curriculum is best for them. It's important to keep in mind that every child is different, so a preschool homeschool curriculum that fits one child may not fit another child. So we've covered a number of different homeschool curriculum options in this article for you to choose what's right for your family.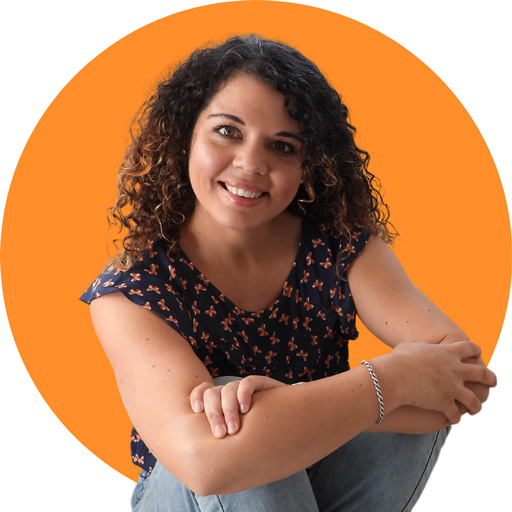 I hope you enjoy reading this blog post. If you want to do my course on how to homeschool, click here.
In this article, experience homeschool mom, Amy Fischer, goes through the best preschool homeschool curriculum options for your children. 
But, if you are a newcomer to homeschooling, I highly suggest enrolling in the Homeschool Parenting Program. This program will provide you with comprehensive knowledge of homeschooling, ensuring that you feel confident and at ease. The course is both engaging and enlightening.
For now, let's get started with the article. 
Affiliate links are used on this website.
Perhaps you are the parent of one or more young children and are just exploring homeschooling.
Or maybe you have been homeschooling for a while, but your four or five-year-old needs a little more than sitting in on lessons for your older kids.
Either way, you're probably thinking about what homeschooling preschool children looks like. What does your child need to learn, and how should they learn it? 
Young children learn quickly, and they learn all the time.
At home, your child can easily learn the skills a traditional preschool would cover. It is fun and simple to teach these at home.
The early years are a beautiful time of child-led learning. 
Sometimes, though, we want a little more support and direction for our child's preschool education.
We want to lay a good foundation for future homeschooling and spend quality time with our young children. Here, a good homeschool curriculum for preschool can help.  
But the best preschool curriculum for your child will depend on your educational goals, your family circumstances, and your individual child.
Here are ten excellent curricula for homeschooling preschool. Which one will fit your needs? 
1. Nothing – The Best Homeschool Preschool Curriculum for Two-Year-Olds
Two-year-olds are amazing.
They are learning to speak an entire language. Some two-year-olds are even learning more than one (if you live in a bilingual home). They have limitless curiosity, and their gross and fine motor skills are coming along fast. 
For our little learners, life really is the best curriculum.
Our toddlers don't need lessons in walking, climbing, or speaking. They are picking up everything they need to know through practice and experience.
While we watch them, we realize we don't need to formalize their education because they're already learning everything they need to know!
Instead, the best investment you can make is to explore home education and develop a vision for what learning and education will look like in your home. 
What to explore…
Now before you go down an internet rabbit trail, there are a lot of educational options out there. Perhaps you've come across some of them already: Montessori, Charlotte Mason, unschooling, and more.
In my experience, the best place to start is with one resource that gives the basics of the many options. After that, you can explore other options that resonate with you more deeply.
This one resource is the Homeschool Parenting Program. This is a great program that introduces you to many popular homeschooling methods. It's the perfect starting point for any parent of young children wanting to dive into homeschooling.
If your children are older, around the more traditional preschool age of three or four, it's still a good idea to explore different approaches to homeschooling before you choose a preschool curriculum.
But, for now, it's time to look at the options!
2. BJU Press – A Loving, Enthusiastic Distance-Learning Preschool Program
Would you like a done-for-you homeschool preschool curriculum, with a teacher to boot?
If you need to outsource preschool but want to keep your child at home, BJU Press offers 180 days of preschool right to your home.
With a combination of video days and non-video days, their teachers will introduce basic literacy and math concepts, read stories, and sing songs with your child. Registration includes a printed activity packet. 
Head to the BJU Press website to watch the sample video lessons for three to four-year-olds and for five-year-olds. And if you are looking for something similar for older children, BJU offers learning programs for all ages. You can find out more in this BJU Press curriculum review.
3. Memoria Press – A Classical Preschool Curriculum
For the classical homeschool, you want to think about how to bring truth, goodness, and beauty into your home. You also want to read beautiful books with your child and give them a foundation in the Christian faith.
To help with this, Memoria Press has preschool curriculum kits available. They offer a preschool curriculum for two and three-year-olds. And if your child is older, they have a junior kindergarten kit. 
Both include an extensive range of books that you can purchase as a bundle through Memoria Press.
But, if you have some books already or prefer to purchase them second-hand, you can buy the curriculum guides as a stand-alone product.
These guides lay out two to five days of lessons for a full year of classical homeschool preschool lessons. Each day includes prayer, devotion, a read-aloud, various songs, poetry, music, and learning activities. 
Be sure to look at the sample pages from their curriculum guides!
Find out more about the preschool curriculum and the junior kindergarten curriculum from Memoria Press.
4. Schoolhouse Teachers – A Massive Ocean of Preschool Kindergarten Resources
If you're thinking you'd love a lot of choices when it comes to preschool or kindergarten, you have to check out Schoolhouse Teachers!
Not only can you find LOADs of resources for homeschooling preschool-aged children, but the program can also be used with your older children.
So, the more children you have, the cheaper it gets! 
Schoolhouse Teachers has lots of electives, video lessons, and craft projects. 
You can learn more about this program by reading this Schoolhouse Teachers review or by watching the video below on the curriculum.
5. A Montessori Curriculum
Perhaps you've spent some time exploring Bec's course, and you've resonated with the Montessori method. You want to follow your child's lead and keep joy at the center of your homeschool.
But perhaps you are a little overwhelmed with where to start, or you're wondering how to give your preschooler a Montessori education. (After all, Montessori teachers seem to have so much training and expertise!)
If you want support in the Montessori method, then Child of the Redwoods is a great place to start.
This is a resource specifically designed for homeschooling parents. They offer a curriculum for ages 2-9, a community of parents, and bi-monthly coaching calls. Check out the Constellation Curriculum from Child of the Redwoods.
Alternatively, you can check out these Montessori Toys, which will add a little fun to your homeschool without adding too much structure. 
6. A Preschool Curriculum with Great Books
There is a lot to be said for keeping your homeschool preschool curriculum simple.
You can't get much simpler than enjoying really fantastic books with your young children. Stories inspire our children and form their imaginations.
We can see the influence of what we read to our children as we observe them as in their play for the rest of the day.
Good stories ignite their interest and give them exposure to rich language and beautiful illustrations. And if the only thing we do with our preschoolers is read them good books, we're doing a good job!
Resources for literature-based preschool curricula abound. You can look at this free homeschool booklist which is a mixture of classical and Charlotte Mason books.
You can also check out the Ambleside Online booklist (here are their recommendations for Year 0 – ages five and under). For something more formal and structured, Before Five in a Row includes twenty-four books and a range of learning activities, as well as recommendations for learning in everyday life.
Also see the video below on how to BOOST everyday learning in your children.
7. A Year-round, Reusable Nature Curriculum Perfect for Preschoolers
Whether Charlotte Mason, the forest school movement or 1000 Hours Outside inspires you, you almost certainly want to get outdoors with your preschooler.
Nature study has so many benefits, including:
gentle sensory play,
room to run around,
and time to observe the natural world.
Nature is the perfect preschool.
In addition to these benefits, Exploring Nature with Children provides monthly poetry and art, weekly topics and activities for nature walks, and many recommendations for related books to read with your children.
Not only can you reuse this homeschool preschool curriculum year after year, but it will grow well with your child, as the author, Lynn, has included ideas for older children as well.
8. A Homeschool Preschool Curriculum when You are Teaching Older Siblings
Trying to homeschool a preschooler when older siblings are around can be tricky.
Firstly, you probably spend a lot of time teaching your older children.
Secondly, your preschooler is learning a lot from his or her brothers and sisters. Because they seem to know so much, you aren't worried about their preschool education. But then your child says, "Mom, I want to do school, too!"
This is my situation with a preschooler and two school-age children. From my perspective, my son isn't asking for school lessons. He is asking for quality time with me. And naturally, he equates that to school lessons!
Rather than invest in a full curriculum, I put together a mini-version of the lessons I do with my older children. We read a poem, a story, and then we complete a page in a preschool math workbook.
It's a special time just for us to spend together, and he loves it!
9. A Preschool Curriculum for Building Good Habits
When my oldest son was very little, I received an excellent piece of advice for homeschooling in the early years: build a habit of gathering.
After breakfast, instead of letting my four-year-old go and play, we took time to complete a simple morning basket.
This was and continues to be the anchor of our day.
Sometimes this type of learning is called Morning Time or Circle Time. It refers to a time to gather your children, read good books and poetry, sing songs, read the Bible, pray, and even fit in some all-age lessons. 
Morning time is about building a family culture based on shared knowledge and experiences.
A morning basket is simple to put together yourself by choosing some books, songs, and music and putting them in a basket.
Or you can find preschool morning time plans from Your Morning Basket here.
I also love the book Morning Time: A Liturgy of Love by Cindy Rollins. This book is inspiring and informs my morning time plans.
Whichever way you go, you will treasure the time you spend in Morning Time as a family. 
10. The Very Best Free Homeschool Preschool Curriculum
A successful homeschool preschool doesn't have to cost the earth – or really anything at all…here is a great list of homeschool preschool activities).
With a library card, you can access countless books that will spark interest and deepen the curiosity of your little learner.
Many libraries will let you borrow from a larger network and will even take requests for books to purchase. So if you can't find what you want, just ask!
Be sure to round out your reading with plenty of time in nature.
Nature time is perfect for learning both fine and gross motor development as well as stimulating a young, growing mind.
You'll also want to keep doing what you're already doing as a good parent, that is, including your child in real-life activities like cooking and baking, shopping, taking care of pets, and running errands.
You'll have plenty of opportunities to introduce basic math, literacy, and social skills by simply living life.

Other Homeschool Curriculum Programs
If you have older children, you may want to look into other curriculum programs. There are plenty of different ways you can search for the right homeschool curriculum, including:
Or you may just want to learn HOW to choose a homeschool curriculum (which you can do here). 
Homeschool Preschool Resources
Check out the website Homeschooling Preschool here to get information on how to get started with homeschooling your preschoolers!
Want to Learn How to Homeschool?
There are two great ways t learn more about homeschooling: one is free, and one is a $67 fundamentals course.
The $67 Course
Looking to take your homeschooling to the next level? Join Rebecca Devitt's online Homeschool Parenting Program and learn the strategies and techniques needed to make homeschooling a success! Learn more about the HPP here and signup here.
The Free Youtube Channel
Also, make sure you join the How to Homeschool Youtube channel, which will give you a fun and exciting look into the homeschool world and help homeschool your children. Check out the channel here, and don't forget to SUBSCRIBE.
If you're not sure where to start, start with the following playlists:
You'll love it and find it helpful and entertaining! Discover the channel here. 
Conclusion
Sometimes nothing on the market is quite right for you, your child, and your family circumstances. Consider the DIY homeschool pre-K 3-year-old option. 
Again, you'll want to educate yourself on methods of home education.
There are some outstanding books to help you do just that.
For example, Preschool Math at Home by Kate Snow will give you an understanding of what mathematical concepts your child may be ready to learn (and how you can introduce these concepts to your kids).
For teaching reading skills, you can look into Bob Books, Teach Your Child to Read in 100 Easy Lessons, or (for a child-led approach) just use some wooden letters. 
Depending on how much you like to plan, you can gather ideas and inspiration for field trips, books to read together, songs to sing, art projects to tackle, and many more ways to connect with your little learner and encourage their growth in these early years.
Homeschooling preschool is a wonderful opportunity to establish good habits in homeschooling, to enjoy quality time with our children, and to support their early learning. Will you use a curriculum? Which one will it be?