What is homeschooling? Is it school-at-home, or is it more than that? If you're asking these questions, you're not alone, as the definition is murky due to the many methods with which a child can be educated at home. While many homeschool parents employ the traditional method that mimics the public school setup, others use a more flexible and natural way of learning.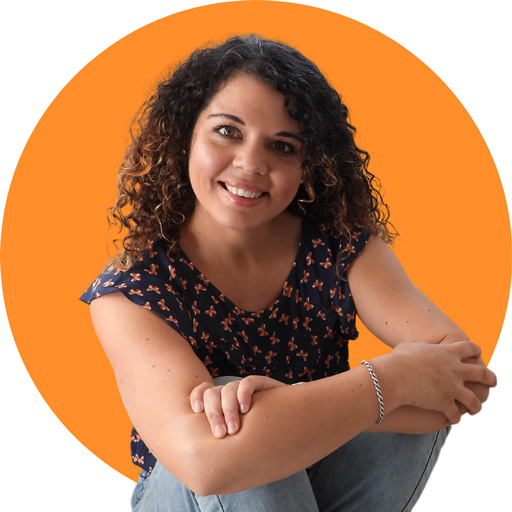 I hope you enjoy reading this blog post. If you want to do my course on how to homeschool, click here.
Homeschooling is increasing in popularity today, with an estimated 4 million homeschoolers in the United States alone. Homeschooling in Australia has also experienced an unprecedented annual increase in 2022 of at least 20%, making it the fastest-growing educational movement today.
There are affiliate links in this article. This allows me to earn an income for my family. 
What is Homeschooling
Homeschooling is the education of children inside the home. This education is usually done by parents (90% of mothers) and more rarely by fathers or tutors.
My parents taught me using books they bought from a warehouse that sold curricula that could be used inside or outside a school. This continued until high school, when they changed our curriculum to distance education (not technically homeschooling). We were then tutored by phone teachers and sent books and other educational materials.
Different Ways to Homeschool
Homeschooling looks different in each family. Homeschools vary tremendously because a child's curriculum and family routine are determined by the caregiver (usually parents).
Traditional schools follow a similar operation pattern (children arrive, they do their paper curriculum, morning tea and some PE are included, and so on). Homeschools are radical, and it's hard to pin down general operations.
They can use various homeschool methods to help accomplish educational goals. The most popular ones are the traditional method, Charlotte Mason, and Classical education methods.  There are also the eclectic, unit studies, unschooling, literature-based, Waldorf, and Montessori methods.
History of Homeschool in Modern Times
The modern-day homeschool movement has been increasing since the 1970s when Dorothy and Raymond Moore (Christian home educators) and John Holt (founder of the unschooling method) suggested schools needed to be reformed.
Education at home was proposed, and the movement has steadily increased. This increase parallels the slow ousting of Christian values and beliefs in public schools, forcing parents to choose a Christian education – especially if they can't afford the cost of homeschooling.
COVID has brought about an unprecedented interest in homeschooling, with homeschooling in Australia growing at least 20% last year alone.
Legal Requirements of Homeschooling
Homeschooling is legal in Australia, the United States, the UK, and most other countries.
Each state imposes homeschool regulations. These regulations can be onerous (in high regulation states) or relatively easy (in no or low regulation states). The HSLDA is an organization where parents can quickly lookup homeschool laws in their state.
Regulations can include regulating:
submitting a notice of intent to homeschool,
submitting an individualized home instruction plan,
complying with homeschool hours,
parental qualifications, or
quarterly reports.
Most states don't require this level of regulation, but some like New York are pretty strict.
How to Start Homeschooling
You can start homeschooling by learning about the homeschool method that will suit you and then picking the right curriculum to match.
You can look at the homeschool methods and see matching curricula at the bottom of this page. Or, if you want a shortcut, you can do my free homeschool quiz, which will figure that out for you!
For more information on how to homeschool, check out this article.
Homeschool Schedule vs. a Homeschool Routine
Some parents believe a homeschool schedule (something that accounts for hourly events throughout the day) is a must-have.
But I've seen these burn parents out.
Instead, consider having a relaxed homeschool routine without time slots for specific subjects.
Homeschooling gives you lots of flexibility, so you don't need to follow a rigid schedule. So, take advantage of that and let homeschool work around you!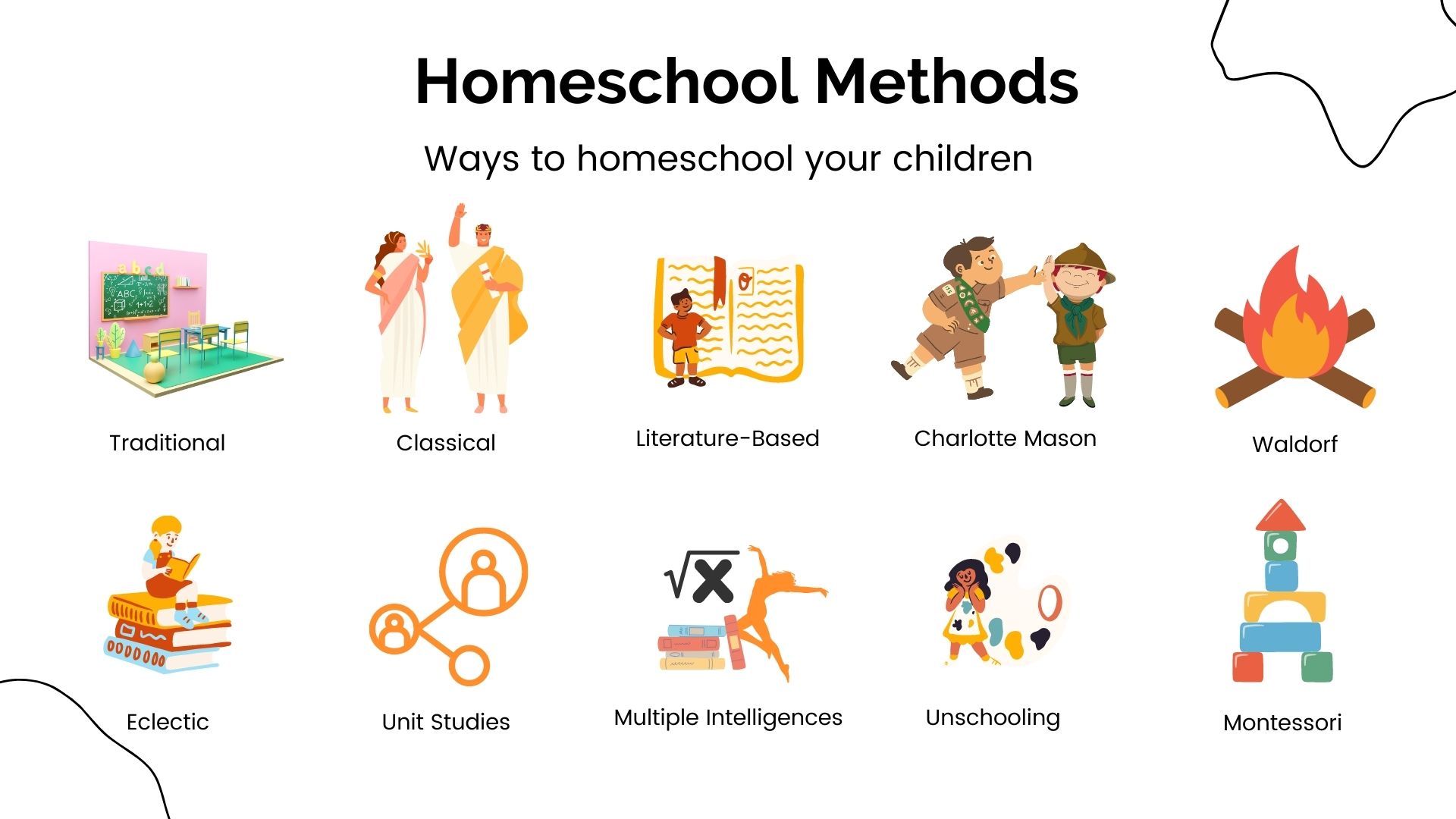 Is there a Difference Between Homeschoolers and Home Educators?
If you've read many articles about homeschooling or home educating, you may have wondered if there is a difference between the terms. It seems there is no difference in most countries, and the words are used interchangeably by many people.
However, some parents who home educate don't like the term 'homeschool' as they feel it sounds too much like the traditional education method – that is, the method public schools and most other schools use.
Some don't like the term because they're anti-establishment types or believe children can learn much better in the home environment because it is so different from the school environment.
The term is also used in different volumes depending on what continent you live in. In the United States, most people use 'homeschooling'. In the UK, Europe, Australia, and many Commonwealth countries, people use the term 'home education'.
Note on the Definition of Homeschooling in the UK
In the UK, 'homeschooling' refers to schooling your child (through virtual, online, or distance education) at home.
In contrast, 'home education' refers to people who deregister their children from school and take responsibility for their children's education.
Different Conceptions of Homeschooling
To confuse things, homeschooling is referred to in many different contexts. Consider the graphic below:
Curriculum Choices
There are hundreds of curriculum packages out there that aim to give you what you're looking for.
I use the BJU Press and Schoolhouse Teachers curriculum packages. I pick and choose the necessary (and the fun) parts out of the programs and leave the rest of the material! This is called an eclectic way of homeschooling.
Homeschool is a Popular Choice Today
It's helpful to realize homeschooling is pretty popular these days. The terms 'what is homeschooling' and 'homeschooling definition' are googled almost 2,000 times a month in the United States alone. Perhaps this is a reflection of the growing popularity of homeschooling. Specifically, the term:
'What is homeschooling' is googled 1,000 times a month and
'Homeschooling definition' is googled 880 times a month.
Interesting, huh.
Conclusion
Homeschooling is a great option to consider if you're looking into the best way to educate your children. This mode of education offers families a more diverse way of teaching children concepts and allows children to learn using their curiosity, which is the best way to learn. If you'd like to learn more about homeschooling, head to our informational page.