If you're thinking about homeschooling your kids or are already homeschooling and looking for a community, there are usually many homeschool groups near you. These groups can provide support, socialization opportunities, and resources. You can find a group that fits your family's needs and interests. In this article, we'll be talking about ways to find homeschooling groups near you!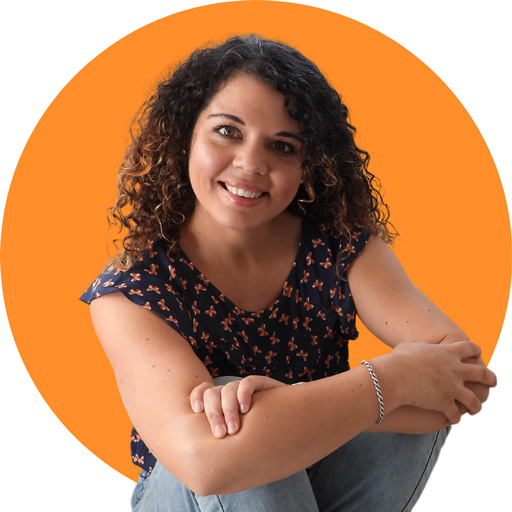 I hope you enjoy reading this blog post. If you want to do my course on how to homeschool, click here.
If you don't have much community around you, why not join the 
Made 2 Homeschool Community here
, a community I (Rebecca Devitt) am part of. I live in Wollongong NSW, but I find this is a great place to get mum community, no matter where I am.
Affiliate links are used on this website.
Best Way to Find a Homeschool Group Near You!
By far, the best way to find homeschool groups near you is by looking at the Facebook groups in your area. You may not like Facebook, but so many of the homeschool groups seem to be on them these days.
You can simply navigate to the community/groups tab and type in 'homeschool group in [your area] and search. Homeschool groups will pop up depending on how active the community is around your area. You can join these groups and connect with other homeschool parents.
WHY Find a Homeschool Support Group?
There are many benefits of being involved with a homeschool support group. Support groups can offer advice, resources, and, most importantly, community.
For many homeschooled families, socialization is one of the biggest concerns. By joining a support group, homeschoolers can connect with other families who share their values and educational philosophies. These groups often organize field trips and other events, giving children an opportunity to interact with their peers in a relaxed setting.
In addition to providing social opportunities, homeschool support groups can be a valuable resource for information and advice. Seasoned homeschoolers can offer tips on curriculum choices and dealing with difficult challenges. Newcomers to homeschooling may find the moral support of experienced group members invaluable.

Find a Homeschool SUPPORT Group
If you're finding homeschooling difficult, you may like to join an online homeschool support group to encourage you on your home education journey.
There are plenty of Facebook groups with like-minded homeschooling parents, such as:
Group Description: The goal of this group is to provide support for parents/caregivers who are interested in preschooling at home with their young children. It is meant to be a community of "homeschool teachers" to share ideas, ask questions, & express concerns about homeschooling preschoolers…
Join this homeschool group here.
This group was founded to encourage and assist Christian families to home educate with a Biblical worldview according to God's clear instructions to do so. This includes those who are already homeschooling, those who plan to homeschool, and those who are wisely concerned about the government schools and are seeking a Christian alternative…
Join this homeschool group here.
Please read this before asking to join the group: The purpose of this group is to educate on Charlotte Mason as discussed in her volumes or other well-known resources AND to implement that philosophy in our homeschools. We do not judge what anyone does in their own school, nor are we all traditional CM families…
Join this homeschool group here.
Free resources, activities and printables for homeschooling.
Join this homeschool group here.
This group is for parents and carers to share their homeschooling experience. Our aim is to create a community to all offer help, support, and share ideas!
Join this homeschool group here.
The purpose of this group is to encourage one another in our walk with Christ our Lord and Saviour in our homeschooling and homesteading endeavors, to share ideas, tips, and links that utilize our homesteading skills – gardening, preserving, cooking, sewing, building, animal care, health, etc- to enhance our homeschooling experience…
Join this homeschool group here.
Find a Homeschool Group Near Me in AMERICA…
If you're homeschooling in America, the best place to find a homeschool group is through homeschool.com. You can do that by looking at this page.
Find a Homeschool Group Near Me in AUSTRALIA…
As previously mentioned, Facebook is a great place to find homeschool groups near you. But, you can also find them through the following pages:
Find a Homeschool Group Near Me in CANADA…
If you're homeschooling in Canada, the best place to find a homeschool group is through homeschool.com. You can do that by looking at this page.
Find a Homeschool Group Near Me in Puerto Rico…
If you're homeschooling in Canada, the best place to find a homeschool group is through homeschool.com. You can do that by looking at this page.
Local Homeschool Events Near You
If want to also find great activities for homeschoolers around you, you can do that by checking out A2Z Homeschooling. They list many "Homeschool Events Near Me" to help home educators locate exciting events in their local area.

How to Find a Homeschool Co-op
What is a Homeschool Co-op?
A homeschool co-op is a cooperative effort by a group of families to provide educational opportunities for their children. It is a way for families to pool their resources and talents to create a rich learning environment for their kids.
There are many different types of homeschool co-ops, but they all have one thing in common: the families work together to provide an education for their children. Homeschool co-ops can offer classes, extracurricular activities, and even social events for the families involved.
Homeschool co-ops are a great way for families to get involved in their children's education and create a supportive community. If you're thinking about homeschooling or already homeschooling, a homeschool co-op might be just what you're looking for! You can find out more about a homeschool co-op in this article.
Finding a Homeschool Co-op Near You
Again, the best way to find a co-op is probably through Facebook or the links above.
Just type in your area followed by the words 'homeschool co-op' and see what comes up.
If you can't find a co-op near you, you should consider starting one yourself! This isn't as difficult as it may sound, and I chat about how to do this in this article here. Also, I have a free document on how to start (and plan) your co-op, which I'll give you if you email me at [email protected].
When You Can't Find Homeschool Groups Near You…
What if you're living remotely on a farm, or you're a missionary overseas and there are no homeschool families around you? What do you do then?
Unfortunately, homeschool groups and homeschool co-ops require a large community.
But don't worry too much if you don't have this. The best way to get community for your children is to get them involved with people in your local areas.
For example, make friends with your neighbors. Chat to the grocer. Volunteer at the local opportunity shop. Jump on opportunities to interact and speak with people around you. It might require you to get a little more creative, but you can do it!
A Worldwide Community of Homeschool Moms: M2H
The Made 2 Homeschool (M2H) community is a wonderful resource for homeschool moms seeking a supportive and engaging community.
Joining a community of like-minded individuals can alleviate the loneliness that can sometimes accompany homeschooling, especially when local groups don't meet one's needs or preferences.
The M2H community offers various avenues for connection and support.
Chats, LIVE chat events, webinars, and videos provide opportunities for homeschool moms to interact, learn from each other, and share their experiences.
Additionally, contributors provide printables and articles that can assist in homeschooling endeavors, offering valuable resources and ideas.
If you're looking to join a community of homeschool moms and benefit from the support and resources they offer, I encourage you to check out the Made 2 Homeschool community.
You can explore their website or social media channels to learn more about their offerings and determine if it aligns with your interests and needs.
Subscribe to How to Homeschool (my Youtube channel!)
Have you caught the homeschooling bug?
Eager to delve deeper into the realm of unconventional education?
Well, my curious comrades, rejoice!
There are splendid avenues awaiting your exploration.
Firstly, hop on over to my YouTube channel, where a treasure trove of homeschooling wisdom awaits. From practical tips to delightful anecdotes, I unravel the mysteries of homeschooling with a touch of wit and wisdom.
Subscribe, hit that notification bell, and embark on an enlightening journey with me.
For those yearning for a comprehensive guide to homeschooling, look no further than my Homeschool Parenting Program.
This illustrious online course will equip you with the knowledge, strategies, and confidence to navigate the exhilarating world of homeschooling like a seasoned pro.
Enroll today and unlock the door to extraordinary educational possibilities.
Conclusion to Finding a Homeschool Group Near You
In conclusion, if you are looking for a homeschool group near you, check out the list above. You will indeed find one that fits your needs and your child's personality. With so many options available, there is no reason not to get involved in a homeschool group. So what are you waiting for? Get out there and find the perfect group for your family!