When it comes to homeschooling, one of the essential skills parents strive to teach their children is effective writing. The ability to communicate thoughts, ideas, and stories in a coherent and engaging manner is a cornerstone of education. As such, selecting the right homeschool writing curriculum becomes a crucial decision for homeschooling families. In this article, we will delve into some of the top writing curriculum options available, each offering a unique approach to cultivating strong writing skills.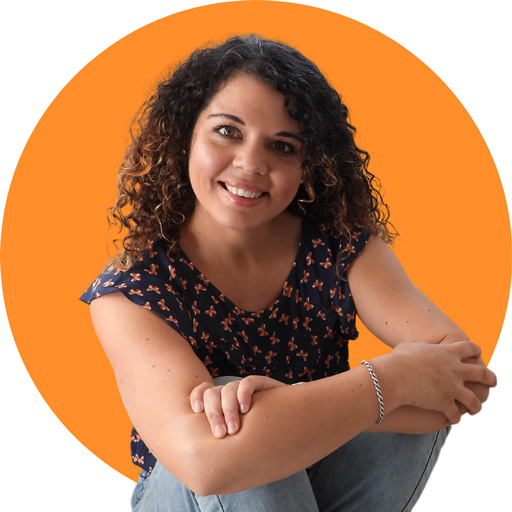 I hope you enjoy reading this blog post. If you want to do my course on how to homeschool, click here.
Affiliate links used in this article. 
BJU Press Writing Curriculum
BJU Press is a well-loved and popular homeschool curriculum. They offer a comprehensive homeschool writing curriculum for all grades, fostering essential skills in effective communication.
Through a focus on writing and grammar, students enhance their language mastery, expand their vocabulary, and learn to contextualize words.
The curriculum's holistic approach extends to literature appreciation, guiding students to read literature through a biblical lens and equipping them to handle objectionable elements biblically.
BJU Press Literature introduces diverse genres, hailing from various cultures, nurturing critical thinking skills and an understanding of literary techniques in Scripture.
This integrated program cultivates well-rounded communicators equipped with language precision, analytical acumen, and an ethical framework, ensuring their readiness for both academic and life endeavors.
Check out their program here.
A Gentle Feast presents the enriching "100 Gentle Lessons in Manuscript Handwriting" program, thoughtfully tailored for children around the age of 6 who are prepared for formal handwriting instruction.
Drawing inspiration from Charlotte Mason's educational philosophy, the curriculum encapsulates the essence of short lessons, fundamental strokes, and gradual progress.
Infused with the artistic beauty of classical paintings, poignant poetry, and captivating coloring pages, this program transforms handwriting into an engaging and holistic learning experience.
With a strategic approach, the curriculum commences with lowercase letters, enabling students to familiarize themselves with the most frequently used characters in reading and writing.
Notably, the program accommodates left-handed learners, with its unique top-bound design featuring sample letters on both sides of the handwriting lines.
By teaching letters in stroke groups, the program promotes effective muscle memory, facilitating the acquisition of elegant handwriting skills.
Through "100 Gentle Lessons in Manuscript Handwriting," A Gentle Feast skillfully combines artistic inspiration, pedagogical wisdom, and thoughtful design to nurture a child's journey towards handwriting mastery, in alignment with Charlotte Mason's educational principles.
Check out their program here.
The Writing Life: Learn to Write Well homeschool course offered by Schoolhouse Teachers provides an essential platform for students to cultivate concise, clear, and influential writing skills, irrespective of their future career paths.
With a comprehensive duration of 34 weeks and tailored for grades 9-12, this text-based program underscores the universal importance of effective written communication.
By focusing on the art of writing and its impact, the curriculum equips students with the tools to convey ideas powerfully.
Minimal supplies are required, with access to corresponding lessons on SchoolhouseTeachers.com and a journal for note-taking and research.
The course's structure is intuitive, guiding students to download lesson plans and lesson files from the Class Lessons section, enabling a gradual and organized progression through the curriculum.
Through "The Writing Life," students embark on a transformative journey that enriches their writing abilities, fostering proficiency in articulating thoughts and emotions with clarity and precision.
Check out their program here.
ABeka introduces students to the diverse and captivating facets of the English language through its Creative Writing program.
This comprehensive curriculum embarks on a journey encompassing exquisite penmanship, the art of figurative language, and the eloquence of poetry, allowing students to refine both the appearance and content of their writing.
Rooted in the belief that writing reflects observation, ABEKA empowers students to keenly observe their surroundings and translate these observations into eloquent prose.
The curriculum equips students with a range of literary tools, including various poem forms, alliteration, and metaphors, enhancing their ability to recognize and adeptly employ these elements.
With 17 penmanship tests and an array of creative writing exercises, this text not only hones students' writing skills but also fosters a deeper appreciation for the art of expression.
Through ABEKA's Creative Writing program, students are guided to master the intricacies of written communication, from the aesthetic allure of penmanship to the captivating depths of figurative language, ultimately nurturing a well-rounded and skilled approach to the craft of writing.
Check out their program here.

The Institute for Excellence in Writing (IEW) stands as a respected institution dedicated to fostering proficient writers through a full writing curriculum.
Founded by Andrew Pudewa, IEW prioritizes effective communication skills by providing tailored writing programs for various age groups.
From early elementary to high school, IEW's structured approach equips students with essential writing tools, encompassing organization, reasoning, and persuasive techniques.
IEW's emphasis on teaching diverse writing forms empowers students to master reports, essays, narratives, and more.
The integration of literature study enhances comprehension and analytical abilities while cultivating a profound appreciation for language.
By offering resources for educators, IEW ensures a holistic writing education that prepares students for academic success and confident expression.
Check out their program here or find a review of IEW here..
Easy Peasy All-in-One Homeschool
Within the framework of Easy Peasy All-in-One Homeschool, students are provided with a foundational free homeschool writing curriculumcourse that focuses on developing handwriting skills.
This free course progressively guides students through the process of mastering both letters and numbers.
As the course unfolds, students advance from learning individual letters and numbers to composing words, sentences, and more complex written forms by the culmination of the academic year.
The writing curriculum includes a set of printables and workbooks designed to facilitate offline learning or complement the online course.
These resources offer flexibility in how students engage with the materials, catering to different learning preferences and environments.
Easy Peasy All-in-One Homeschool's approach to writing underscores its commitment to laying down strong foundational skills.
By enabling students to build proficiency in handwriting, the program equips them with an essential skill set that serves as a cornerstone for future writing endeavors.
Whether students are at the beginning stages of letter formation or progressing towards constructing sentences, this writing option ensures a structured and gradual development of writing abilities.
Check out their program here.
Explore opportunities to enhance your homeschooler's reading and writing skills with AOP language arts courses and electives.
This selection encompasses a range of options suitable for various grade levels and curricula.
Monarch's online platform integrates reading, writing, listening, and speaking lessons, while elective choices like American Literature, British Literature, and Speech are available for grades 3-12.
The LIFEPAC print worktexts offer self-paced learning of essential language arts concepts across grades K-12.
Horizons print workbooks present customizable word lists and writing assignments, with phonics-based programs like Spelling & Vocabulary and Phonics & Reading contributing to comprehension enhancement for grades 1-3 and K-3, respectively.
Check out their program here.
Experience the comprehensive homeschool writing curriculum offered by Writing Strands, a composition series interweaving grammar instruction seamlessly.
This user-friendly program features a convenient daily schedule that requires 30 to 45 minutes per lesson, five days a week, effectively saving preparation time.
The systematic breakdown of writing instruction ensures accessibility, covering dialogue, reporting, persuasion, story writing, and more in Beginning levels, progressing to sentence structure, paragraph usage, point of view, and character creation in Intermediate stages.
Advanced levels refine skills in writing reports, short stories, essays, while also exploring literary devices. The program uniquely integrates composition with Bible-based literature study.
Complementing the student experience, the Teacher Companion serves as a vital resource for educators, offering an overview of the Writing Strands system and addressing various writing, grammar, and literature concerns across all levels, making it an indispensable tool for successful writing and literary analysis instruction.
Check out their program here.
Gather 'Round Homeschool offers a versatile array of writing options designed to foster students' writing skills across different age groups and proficiency levels.
Among these options are the Essay, Report, Paragraph, Vikings, and Underground to Canada Writing Tracks, each available in both printed and digital formats at $14.95 and $12.95 respectively.
The Essay Writing Track facilitates the development of persuasive essay-writing abilities, while the Report Writing Track hones research and presentation skills.
The Paragraph Writing Track focuses on concise and effective paragraph composition.
For those intrigued by specific themes, the Vikings and Underground to Canada Writing Tracks offer engaging content.
These options cater to Early Readers, Early Elementary, Upper Elementary, Middle School, and High School levels, accommodating various developmental stages.
Whether families prefer tangible printed materials or the convenience of digital resources, Gather 'Round Homeschool ensures accessible and engaging writing resources that empower students with essential writing tools and techniques.
Check out their program here.
The Writing With Ease Four-Year Guide offers a carefully structured homeschool writing curriculum for students to develop elegant writing skills over four graded levels of assignments.
Its adaptable approach allows integration of personal reading choices for narrations and copywork, enhancing interdisciplinary connections.
While optional alongside the Workbooks, the guide provides an insightful overview of the comprehensive four-year writing curriculum, aiding educators' understanding and troubleshooting.
Combining the guide with the Workbooks streamlines teaching, offering comprehensive support and efficient preparation.
Whether used alone or with the Workbooks, the guide empowers educators and students with a structured path toward confident writing, fostering fluency and finesse in expression.
Check out their program here.
While writing skills encompass more than just penmanship, New American Cursive from Memoria Press recognizes the importance of neat handwriting as a part of effective communication.
This curriculum teaches students a fluid and legible cursive style while also introducing them to basic writing exercises.
Check out their program here.
Winning With Writing is a secular homeschool writing program designed for grades 1 to 8, corresponding to each grade level.
The curriculum is structured based on a 36-week school year, with each week consisting of five separate daily lessons.
The program covers various writing aspects, including direct and indirect quotations, dialogue, creative writing, how-to writing, personal narratives, descriptive writing, and persuasive writing.
Each level provides ample writing space in workbooks with 36pt. blanks and dotted guidelines.
Check out their program here.
If you're eager to know more about homeschooling and you're new to this whole home education thing, hop on over to my YouTube channel, where a treasure trove of homeschooling wisdom awaits.
From practical tips to curriculum reviews and more, you're going to love it!
For those yearning for a comprehensive guide to homeschooling, look no further than my Homeschool Parenting Program.
This online course will equip you with the knowledge, strategies, and confidence to navigate the exhilarating world of homeschooling like a seasoned pro.
Enroll today and unlock the door to extraordinary educational possibilities.
The Bottom Line
Choosing the right homeschool writing curriculum for homeschooling involves considering factors such as teaching philosophy, learning style, and the individual needs of the student. Whether you opt for a structured approach like ABEKA or a more creative method like A Gentle Feast, each curriculum option offers a unique path to nurturing strong writing skills in the comfort of your homeschool environment. Remember that the key to success lies in finding the curriculum that aligns best with your child's learning preferences and educational goals.