Horizons by Alpha Omega Publications is a popular homeschool curriculum that is known for its unique spiral learning approach. With this method, students learn each subject in a cumulative, spiraling way that helps them to retain information over time. This review will explore the features of Horizons and look at how it can benefit homeschooling families. It will also compare it to other Alpha Omega Publication curriculums and offer insight on why Horizons may be the right choice for your family.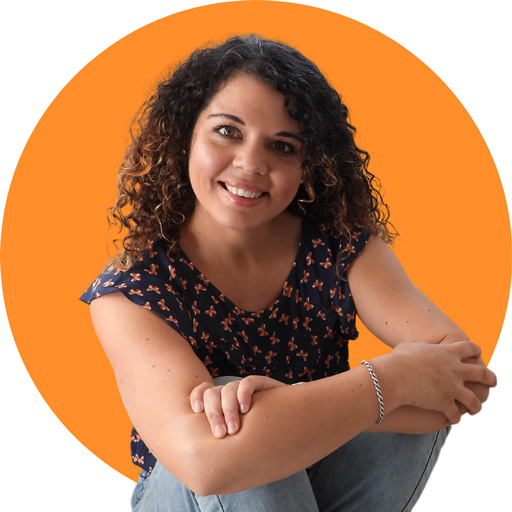 I hope you enjoy reading this blog post. If you want to do my course on how to homeschool, click here.
Affiliate links included.
What is the Horizons Homeschool Curriculum?
Horizons is a brightly illustrated, engaging workbook curriculum filled with consumable lessons and hands- on activities.
Horizons can be used in a school setting as teachers can teach using the 'Teachers' Manuals'. They can also be used just as effectively in a homeschool setting. However, teaching the program can be time consuming for parents.
If you're short on time, a student-led option like Lifepac (also by AOP) may be a better choice…especially if you have to work from home full time.
Features of the Horizons Curriculum
There are a few things about Horizons that make it a popular homeschool curriculum today. Let's look at these more closely below.
Christian Worldview
The Horizons homeschool curriculum incorporates a biblical worldview into all its materials and core subjects. For example, in thier Health Unit, they Christian health themes in an easy to follow, step-by-step format.
Effective Spiral Learning
This program uses spiral learning methods. This means the curriculum progresses steadily, starting with fundamental or foundational material. Over time, they re-visit old material but add more advanced concepts to old material.
This means children get to practice material they've learned previously. They can also build on the basic material.
Spiral learning means children are generally doing a teacher-led curriculum, which can be more interactive, but doensn't encourage as much independence as a mastery-based curriculum like Lifepac.
A spiral curriculum also isn't self-paced meaning children need to go at the pace of the teacher or other students and can't go slower or faster as they might desire.
Colorful Curriculum
The Horizons curriculum is a visually exciting publication with many bright colors and graphics to excite children.
Engaging Lessons
Finally, the Horizons curriculum is very engaging and children can have fun with hands-on activities and fun content.
Benefits of the Horizons Homeschool Curriculum
If you want a curriculum that allows you to join in your children's education and help teach them, the Horizons curriculum is for you. You get to spend lots of time going through the material with children.
Many parents will find this an enjoyable process.
Teachers will also find this a helpful curriculum if they need to teach many children as the program progresses at a steady pace through it's spiral-based learning.
What Grades Does this Curriculum Offer?
This curriculum can be started slightly earlier than the Lifepac curriculum as educators can direct students about work before they have learned to read.
They provide material for three and four-year-olds (Pre-K) through to Grade 8.
As such they don't provide material for grades 9-12.
Horizons and Alpha Omega Publishing
You may be confused when you hear the names Horizons and Alpha Omega Publishing put together.
What is the difference between the two of them?
Simply put, Alpha Omega Publishing (AOP) is the umbrella company that produces many different formats of the same primary curriculum.
They put these subjects in different formats and sell the products to parents with various preferences. That is:
Lifepac is mastery-based, self-paced, and student-led
Horizons is spiral-based learning and teacher-led
Weaver is their unit studies version
Switched-on-Schoolhouse was their computer-based program (now discontinued)
Monarch is their online homeschool version
Ignite is their online school version (accredited)
You can find out more about Alpha Omega Publishing and the various products they offer here.
How Much Does Horizons Homeschool Curriculum Cost
Depending on the curriculum you buy, the price for a whole year varies from $120 (for three-year-olds) to around $430 for Grade 3.
For older grades, Horizons doesn't seem to offer full grade years.
Where Can I Buy This Curriculum on Sale?
You can buy the Horizons curriculum on sale often on this website.
What Homeschooling Method Does This Program Use?
Horizons uses the traditional homeschooling method where there is a teacher who teaches the material to students. This is also called the school-at-home homeschooling method.
It has its pros and cons and you can check out more about this method here.
Does This Curriculum Include All Subjects?
For specific years it does. The curriculum seems to reduce to only provide certain subjects after Grade 3. For example, for Grade 4, Horizons only offer subjects like Health, Math, or Penmanship.
Can I Use This to Supplement Another Homeschool Curriculum?
Yes. Horizons can be used to provide a:
Penmanship program for online curricula that don't provide this component
Math curriculum for programs, such as Sonlight that don't offer a math curriculum with their program
Are There Any Drawbacks to This Curriculum?
Because educators have to use teachers' manuals, this program can take quite a bit of time to complete compared to other programs.
They also don't have video lesson options with Horizons, meaning you can't outsource teaching if you get tired of it (like you can do with BJU Press, for example).
Where Can I Purchase This Program?
You can purchase this program from their website or find it on this website (usually for a better price).
Want to Learn How to Homeschool?
There are two great ways t learn more about homeschooling: one is free, and one is a $67 fundamentals course.
The $67 Course
Looking to take your homeschooling to the next level? Join Rebecca Devitt's online Homeschool Parenting Program and learn the strategies and techniques needed to make homeschooling a success! Learn more about the HPP here and signup here.
The FREE Youtube Channel
Also, make sure you join the How to Homeschool Youtube channel, which will give you a fun and exciting look into the homeschool world and help homeschool your children. Check out the channel here, and don't forget to SUBSCRIBE.
If you're not sure where to start, start with the following playlists:
You'll love it and find it helpful and entertaining! Discover the channel here.
Is Horizons Accredited?
No. Horizons is a homeschool curriculum, and homeschool curricula can't be accredited. Only schools or distance education providers can get accreditation. This is because every homeschool is different, and the parents are ultimately responsible for the learning program…so the program can change a lot.
But, you don't really need accreditation unless you are homeschooling short term for a few months and want children to have recognition for the units they've done during their home education intermission.
How Popular is the Horizons Curriculum?
The Horizons curriculum is googled around 420 times a month in the United States alone. This makes it a popular homeschool curriculum.
Perhaps it is popular as Alpha Omega Publications has been around for many years, and they are well known.
Can You Look at Samples of the Curriculum Before Buying?
Yes. You can get some free sample pages of the Horizons curriculum by entering your information on this page. AOP will then send you some sample pages so you can decide if it's a curriculum that you like the look of.
What Format Does This Program Come In?
The Horizons curriculum comes to you as a printed program. That means it is a boxed homeschool curriculum that comes to you in the mail.
Parents can use teachers' manuals to teach the material in the spiral curriculum.
Do They Have Placement Tests?
Horizons have math readiness placement tests you can find on this page.
Can I Get a Free Trial of This Curriculum?
No. Because this is a mailable curriculum, you can't get anything sent for free in the mail. But, as mentioned above, you can download a digital copy of some free samples.
Horizons Curriculum Vs Similar Programs
Horizons is quite similar to other homeschool curriculum programs available today. Let's discuss the similarities and differences between these programs more below.
Horizons vs Lifepac
Horizons and Lifepac are both curricula produced by Alpha Omega Publications, a Christian homeschool curriculum provider that's been around since 1977.
These two programs are most often compared together because they're both offline mailable curricula.
However, Horizons is a teacher-led spiral-based learning curriculum (complete with teachers' manuals), whereas Lifepac is a student-led mastery-based learning curriculum that encourages independent learning from students.
Horizons require significantly more time from parents, whereas, with Lifepac, students are responsible for their own learning.
They are a similar price. You can check out Lifepac here.
Horizons vs BJU Press
Horizons is similar to BJU Press in that both these programs use spiral learning. Both programs encourage a biblical worldview, and both employ teachers' manuals as the primary way of educating students.
However, BJU Press offers video lessons where trained teachers can teach the material to you. These lessons are engaging and can help parents who are short on time with teaching.
BJU Press is a little more costly than Horizons. However, you get more material for your money, the quality is fantastic.
Horizons vs Schoolhouse Teachers
Schoolhouse Teachers offers traditional homeschooling curriculum boxes for download on their website. That means you can get open-and-go boxes that employ spiral learning, giving you a basic curriculum.
However, Schoolhouse Teachers also offer a massive range of electives you can download on top of their primary curriculum.
On top of this, they have lots of video lessons and links to educational databases. They also have Charlotte Mason and Unit Studies centers, plus helpful resources for parents.
Schoolhouse Teachers is a bit cheaper and offers a curriculum for your whole family for all grades. They're about half the price, and you can often find sales that make the price even cheaper!
Horizons vs Memoria Press
Horizons and Memoria Press are boxed homeschool curriculum. That means they get delivered to your door in a box, and children do the material in a completely offline manner.
Both curricula require parents/teachers to get involved using Teachers' Guides or Manuals.
The biggest difference between these programs is that Horizons uses a traditional teaching style, whereas Memoria Press (Latin for 'Memory Press') uses the classical homeschooling method.
The classical homeschooling method uses a three-stage method in primary and secondary school as it teaches:
grammar  in primary school (knowledge acquisition with lots of memorization),
logic in middle school (reasoning  and arguing abilities), and
rhetoric in high school (eloquent and graceful speaking capacity).
Horizons and Memoria Press are a similar price. Memoria Press is slightly more expensive but not much more.
Conclusion
In conclusion, Horizons Homeschool Curriculum is an excellent choice for homeschoolers looking for a comprehensive, Bible-based program. The colorful workbooks, easy to follow lessons and helpful extras like the readiness evaluation and parent guide make it simple to customize learning that fits your student's needs. It is also one of the most affordable options on the market, making it ideal for families on a budget. Additionally, Horizons curriculum encourages children to develop their critical thinking skills and reinforces biblical principles. If you love the sound of all this, you can purchase the curriculum here.