With the rise of homeschooling in recent years, there has been a surge in demand for quality curriculum options that both engage and educate. In this article, we will be reviewing Monarch Homeschool Curriculum. This online student-led, self-paced program offers a comprehensive range of courses to meet the educational needs of Grade 3-12 students. Monarch boasts an easy-to-navigate platform that encourages self-paced learning within an interactive environment.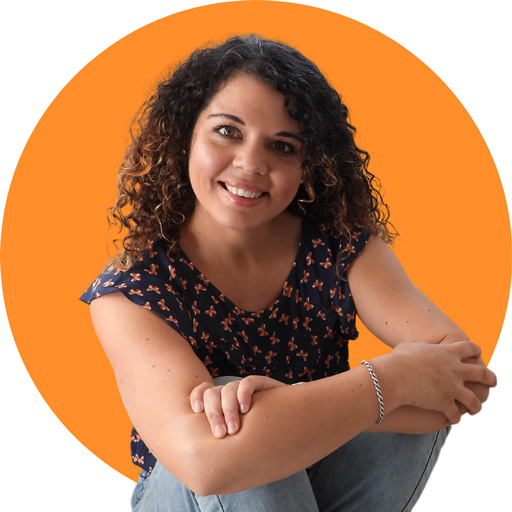 I hope you enjoy reading this blog post. If you want to do my course on how to homeschool, click here.
Let's check out this curriculum in more detail below.
What is the Monarch Curriculum?
The Monarch Curriculum is a Christian, online program designed to help learners from Grade 3-12 reach their learning goals through self-paced learning. This means that children have the opportunity to master the material before they move onto new material.
The curriculum offers engaging multimedia content, interactive activities and assessments, and access to certified teachers who can answer questions and support the student's learning experience. Additionally, the program allows parents to customize their child's learning plan to meet their individual needs.
With its flexible format and wide range of options, Monarch homeschool curriculum is an ideal choice for busy families looking for an easy way to manage their children's education from home.
The course materials are also updated regularly so that students have access to the most up-to-date information available in each subject area.
What is Mastery-Based Learning?
The Monarch curriculum is mastery-based. But, what does that mean?
The mastery based homeschool curriculum is a personalized, self-paced approach to education that allows parents to provide their children with an individualized learning experience.
Rather than following the traditional model of completing one subject before moving on to the next, students will receive customized instruction based on their specific learning needs and goals. This type of homeschooling encourages independent study and exploration, allowing each student to progress at their own pace within the framework of a predetermined educational plan.
This unique approach provides students with an opportunity to master materials and subjects more thoroughly than they would in a traditional classroom setting. Instead of feeling overwhelmed by new material or pressured into cramming for tests, learners can focus on understanding concepts before proceeding onward. Mastery-based homeschool curriculums also allow for greater flexibility when it comes to incorporating supplemental material such as hands-on projects or research studies into the lesson plans.
You can learn more about the mastery-based learning approach here and check out other mastery-based curricula here.
Features of the Monarch Curriculum
Monarch offers a number of features we'll list below. This should help you understand what you'll get at a glance:
Online format you can use with a Windows or Mac computer
Learning approach is mastery-based
The educational method is the student-directed learning
Bible-based content with a biblical worldview incorporated in all subjects
Students learn five main subjects (Bible, Math, Language Arts, Geography and History, and Science)
Electives to choose
Placement tests to see where you're up to
Curriculum using the visual style, hands-on style, kinesthetic and audible learning styles
Automatic grading and scheduling
No installation needs
Customizable lessons
Automatic backups so you don't lose your work information
Free updates to newest versions and content
Interactive, fun, and engaging lessons
Multimedia and
Text-to-speech capabilites
You can check out other online homeschool curriculum programs here or check out the video below.
Monarch Homeschool Curriculum and Alpha Omega Publishing
You may be confused when you hear the names Monarch and Alpha Omega Publishing put together.
What is the difference between the two of them?
Simply put, Alpha Omega Publishing (AOP) is the umbrella company that produces many different formats of the same primary curriculum.
They put these subjects in different formats and sell the products to parents with various preferences. That is:
Lifepac is mastery-based, self-paced, and student-led
Horizons is spiral-based learning and teacher-led
Weaver is their unit studies version
Switched-on-Schoolhouse was their computer-based program (now discontinued)
Monarch is their online homeschool version
Ignite is their online school version (accredited)
You can find out more about Alpha Omega Publishing and the various products they offer here.
Want to Learn How to Homeschool?
There are two great ways t learn more about homeschooling: one is free, and one is a $67 fundamentals course.
The $67 Course
Looking to take your homeschooling to the next level? Join Rebecca Devitt's online Homeschool Parenting Program and learn the strategies and techniques needed to make homeschooling a success! Learn more about the HPP here and signup here.
The FREE Youtube Channel
Also, make sure you join the How to Homeschool Youtube channel, which will give you a fun and exciting look into the homeschool world and help homeschool your children. Check out the channel here, and don't forget to SUBSCRIBE.
If you're not sure where to start, start with the following playlists:
You'll love it and find it helpful and entertaining! Discover the channel here.
Conclusion to the Monarch Curriculum Review for Homeschools
In conclusion, Monarch Homeschool Curriculum is an excellent student-led, self-paced online program for homeschoolers looking for a comprehensive and engaging curriculum for their students. The courses are designed to meet the individual needs of each student, and the flexible pacing makes it easy to customize learning plans. Furthermore, the quality of materials and instruction is top-notch and covers a wide range of subjects. The monthly fee is also affordable, making it good value for families that want to save money.