Are you feeling confused about Alpha Omega Publications? Not sure what this homeschool curriculum is about? Some people tell you it's online. Others tell you it's offline but computer-based. And yet more tell you it's a packaged and mailable homeschool curriculum. Well, Alpha and Omega Publications are all of that. How is that so? It's because it is the same curriculum but in different formats.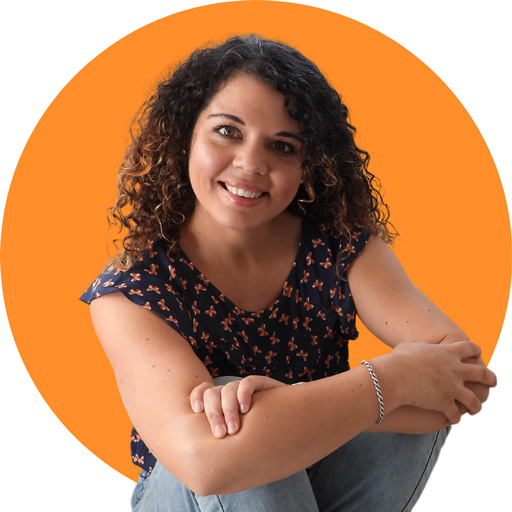 I hope you enjoy reading this blog post. If you want to do my course on how to homeschool, click here.
LifePac, Horizons, and Weaver are print publications. Switched on Schoolhouse and Monarch are computer-based. Their curriculum is pretty neat as Alpha and Omega have been around for more than 30 years.
But, let's take a closer look at the curriculum they offer below.
Rebecca is an affiliate with several programs (not Alpha Omega), which you can check out here.
LifePac by Alpha Omega Publications
LifePac is a self-paced print publication, meaning it gets mailed to your door as a boxed curriculum. LifePac is available in all grades (K-12). It is a student-paced, mastery-based course. The main package is a 5-subject-program that includes the following:
Bible
History and Geography
Language Arts
Math and
Science
There are also electives for interested parents.
If you want to pick and choose courses to form an eclectic curriculum, you can also buy individual subjects on their own. However, it's cheaper to buy the whole package.
On the whole, Alpha Omega Publications use more of a traditional style of education. You can see this when you realize the curriculum is also used in many schools.
This said, Weaver (further down the page) uses the Unit Studies method and offers a more hands-on way of learning which some homeschool parents favor.
FYI: As of 2021, Switched on Schoolhouse has been discontinued. They are unsure if it will be reinstated as a curriculum in 2022.
Switched-on-Schoolhouse is a computer-based curriculum. It comes in USB form, and parents can use it when their computer is not connected to the internet (i.e., for low internet areas) or when the computer is online.
Using the program when the computer is online gives students more learning options, but the program can be completed entirely offline if desired.
Switched on Schoolhouse is one of the most popular homeschool curriculum programs available today. It's important to note it's only available in Grade 3 to Grade 12.
All grading is automatically done for you, and the program spits out completed transcripts when relevant. If you have older children, you don't have to spend too much time setting them up, grading them, and organizing transcripts.
You can see a comprehensive review of Switched on Schoolhouse here.
Monarch by Alpha Omega Publications
Again, Monarch is the same basic Alpha Omega curriculum, but on a subscription basis. I like to think of it as precisely the same as Switched-on-Schoolhouse, only you need a reliable internet connection.
Also, keep in mind that this online program is only available from Grade 3 to Grade 12.
I like that you can customize courses to heighten interest in specific areas that your students are drawn to.
It's about $40/month though you can get discounts for multiple children. (If this is way out of the ball-park, check out this super-affordable Christian homeschool curriculum).
Monarch can be a good option if you want to homeschool short term. Monarch is also a good option if you're low on money and want to pay monthly, quarterly, or bi-yearly.
Horizons by Alpha Omega Publications
LifePac is a teacher-led PRINT publication, meaning it gets mailed to your door as a boxed curriculum. This means it is excellent for school use if you're a school teacher or principal.
Weaver by Alpha Omega Publications
LifePac is also a PRINT publication, meaning it gets mailed to your door as a boxed curriculum. However, it is different from LifePac and Weaver because it uses the Unit Studies teaching method.
This means you can teach more of your family using the same curriculum simultaneously. Because you can teach your children simultaneously, you have less stress as children learn together and teach each other. And you don't have to be in three places at one time, tackling three different homeschool curriculum packages!
Christian Perspective
All the curricula produced by Alpha Omega are written from a solid Christian perspective. Because Americans write the program, it also has a strong American flavor.
It has also been said that this course is quite patriotic. Some like this. Others do not.
Something people will feel strongly about is that Alpha Omega teaches from a creationist perspective. I used this curriculum when I was a homeschooler, and my family loved this about it. It was a reason they chose this curriculum.
It's also important to note that Alpha and Omega teach from a Protestant perspective.
(If you want to check out other Christian curricula, look at this page).
Another Curriculum Like This?
Another curriculum similar to Alpha Omega is the BJU Press homeschool curriculum. It's produced from a solid Christian perspective and has a specific Biblical Worldview program.
Conclusion
Any curriculum produced by Alpha Omega Publications will offer homeschoolers a great start in life. The material is exciting and thoughtfully presented. The print curriculum is also as old as the hills, so many glitches have been rubbed out. No matter your choice (LifePac, Horizons, Monarch, Switched-on-Schoolhouse, or Weaver), I believe you will have chosen well!