I get it. Ten children times a thousand bucks are…WAY TOO MUCH! If only a great family-style homeschool curriculum could cater to toddlers and high-schoolers. Thankfully there are some outstanding homeschooling curricula for large families out there. Some of these options let you teach your whole family at the same time, saving time and multiplying the fun as you bond together.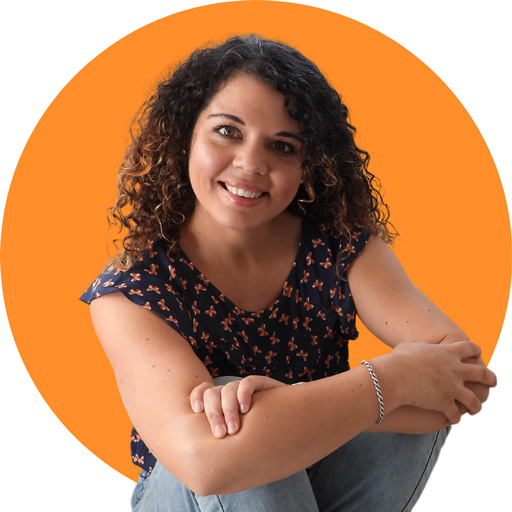 I hope you enjoy reading this blog post. If you want to do my course on how to homeschool, click here.
I believe the best large family homeschool curriculum choices available today are Schoolhouse Teachers, KONOS, A World of Adventure, Five-in-a-Row, and the Charlotte Mason Institute.
Some of the links in this post are affiliate links. This means if you click on the link and purchase the item, I will receive an affiliate commission at no extra cost to you. All opinions remain my own.
What is Family-Style Homeschooling?
Family-Style homeschooling employs a loose educational method where curriculum and family routines conform to the family.
This is in contrast to using a homeschool method where parents have to bend their family to suit the method and its curriculum.
Benefits of Family-Style Homeschooling
Using a family-style homeschool curriculum gives you several benefits. These include:
saving money – as your curriculum costs are not multiplied.
increased bonding between siblings – younger siblings adore their older siblings teaching them, and everyone bonds better.
more patience and love – practice makes perfect. What better way to develop a love for a person than teaching them and investing in them. This goes for the whole family.
developing leadership in older siblings – leadership begins in the home when children are young. Age is a natural vote of confidence, and most young siblings naturally follow their older siblings.
increasing altruism in older siblings – doing something for another person helps you look outwards. This applies when older children teach younger ones.
older children learn a subject better – a teacher always knows the subject better than a pupil. They have to be on top of the subject to teach it. When you let your older siblings teach their younger siblings, older siblings learn more.
a parent can apply their full attention to teaching – because the parent doesn't have to circle the room checking on everyone's work, they can relax more and teach better.
These advantages void many objections homeschool parents have about their regular syllabus. A homeschool curriculum for large families is designed specially for multiple users of different ages. It can make life so much easier! Who doesn't want that?
Educational Style: Traditional
The Schoolhouse Teachers produces some of the best family-style homeschool curriculum programs today. This is because they offer hundreds of courses for the same cheap monthly, annual, or bi-annual subscription price.
Parents don't have to pay extra to accommodate a student's interests. All they need is a subscription to The Old Schoolhouse.
Coming from an orthodox Christian perspective, Schoolhouse Teachers offers an online program with the choice of PreK to Grade 8 or PreK to Grade 12. This makes it a fantastic curriculum choice for large families.
A subscription also gives children access to preschool courses and resources preschool courses and resources.
You can find out more about the Schoolhouse Teachers curriculum in this review.
Cost: $179-$224 per year for the whole family. 
Educational Style: Unit Studies
KONOS is a Christian homeschool curriculum for large families. It allows parents to teach all children in the family at the same time using hands-on learning techniques.
The entire family learns a character trait every month in a Unit. As they do this, children also learn various subjects (including Bible) through the KONOS program.
Parents should know that the Unit folder is really a teacher's manual showing parents how to initiate activities from Kindergarten to Grade 8. Through this folder, you can teach your entire family simultaneously!
Cost: $170 to $260.
Educational Style: Unit Studies
A World of Adventure is a Unit Studies homeschooling curriculum for Christians. The program is available for children in grades 4-8. It covers Ancient Egypt, Rome, Greece, the Middle Ages, the Renaissance and Reformation, and the Age of Exploration.
Because it uses a unit study approach, the curriculum is flexible, fun, and interactive. The workbook covers 180 formal educational days (link to Book 1 here).
The creators were keen to keep the cost low, so they designed it so parents could borrow the required texts from the library. At the moment, the full program costs around $90. You can also purchase some non-mandatory extras such as lesson plans and a game to play for added curriculum clarity.
Similar Programs: KONOS
Price: It highly depends on purchases—$ 100 to $250.
Educational Style: Literature-Based Unit Studies
The Five in a Row curriculum is a home education syllabus that offers fun, spontaneous, and enjoyment for the entire family.
Depending on the age of your children, FIAR has the right curriculum for them. These include:
I like this program as parents with differing budgets can use it. You can get the basic package which is super-affordable in the younger years, and purchase add-ons if needed. You can also find individual titles on their Amazon page.
Price: $50 to $170 for basic packages.
Educational Method: Charlotte Mason
The Charlotte Mason Institute is a secular Charlotte Mason home education program that operates on a subscription basis. A subscription doesn't just cover one child; it covers as many as you want it to, making it an ideal program for large families.
The program gives children a curriculum and trains educators to carry out the program. This is useful as anyone considering the Charlotte Mason method should become familiar with this homeschooling method.
Price $250 for the whole family. Plus the cost of books – this can vary if you find them second-hand. 
Free Resources and Homeschooling Curriculum for Families
If you want a Family Style Homeschool Curriculum, you should check out the free curriculum options available today. Many of these are of high quality. My favorite is Easy Peasy All in One. However, there are lots of great free homeschooling programs available.
Also check out the super-affordable cheap homeschool curriculum options here.
Conclusion: Family Style Homeschool Curriculum
When you've got a large family, you've often got little money. Who can afford expensive curricula? But, as parents, we want quality without the massive price tag. This page offers parents some fantastic whole family homeschool curriculum choices. These won't disappoint. They give you a fantastic choice with an affordable price tag. They can also make your day fun and educational as you learn as a family.