Choosing the best second-grade homeschool curriculum is important for your child's education. With numerous options to choose from, the process can seem overwhelming, but taking the time to find the right fit will greatly benefit your child's learning experience. By considering your child's unique needs, interests, and preferred learning style, you can ensure that the chosen curriculum fosters a love for learning and provides them with the tools they need to thrive academically and personally.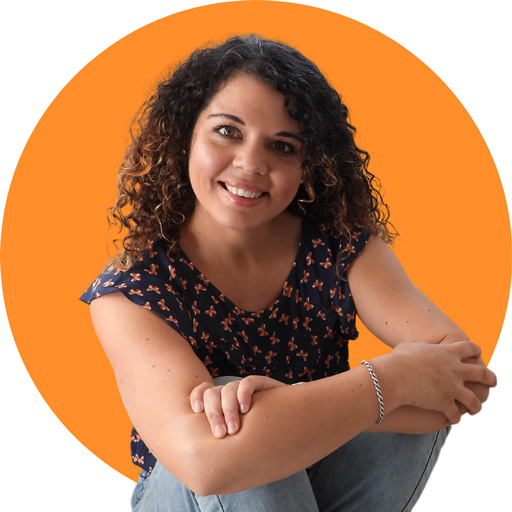 I hope you enjoy reading this blog post. If you want to do my course on how to homeschool, click here.
In this article, we will explore the top ten second-grade homeschool curriculum choices for 2023.
Homeschool programs we'll look at are:
Let's delve into the world of second-grade homeschool curriculum and discover the ideal fit for your child's educational journey.
Affiliate links are used in this post. 
BJU Press offers one of the best second-grade homeschool curriculum options.
Their educational materials are designed with a biblical worldview, offering a unique perspective for young learners.
Their curriculum, which includes BJU Press teacher video lessons OR do-it-yourself teachers manuals, ensures academic rigor while promoting critical thinking skills.
BJU Press also has a great second-grade science curriculum that is hands-on which sparks curiosity.
They also offer a fine second-grade social studies curriculum homeschool which joins history and geography together (Heritage Studies).
The program also incorporates appropriate educational technology in its blended curriculum to enhance the learning experience for first-grade students.
Check out a review or go straight to the BJU Press curriculum here.
Memoria Press – Classical Second-Grade Curriculum
Memoria Press is an excellent choice for a second-grade homeschool curriculum, particularly for those seeking a classical education approach.
Rooted in the classical education tradition, Memoria Press emphasizes the three stages of learning:
logic, and
For 7-year-olds (the grammar stage), the curriculum focuses on laying a solid foundation of knowledge through memorization and exploration.
This phase is ideally suited for young learners as it aligns with their natural receptivity to absorbing facts and information.
Memoria Press offers a well-structured and comprehensive curriculum that covers core subjects like:
language arts,
mathematics,
science, and
history,

incorporating classic literature,

Latin studies, and
classical composition.
By integrating classical methodologies, Memoria Press fosters critical thinking skills, linguistic proficiency, and cultural literacy, enabling students to become well-rounded individuals.
Its emphasis on rigorous academics, character development, and a love for learning makes Memoria Press a highly commendable choice for parents seeking a holistic and academically sound homeschooling option for their second-grade students.
Check out a review of Memoria here or go directly to their curriculum directly here.
The All About Learning Curriculum is a very popular homeschool program for second-grade students, focusing on spelling, reading, and phonics.
These programs are designed to make the learning process enjoyable, engaging, and highly successful for young learners.
All About Reading employs a multi-sensory approach to teach children how to read with fluency and comprehension.
Through a step-by-step process, students are introduced to phonics, decoding skills, and sight words.
The program includes interactive activities, captivating stories, and hands-on materials, which cater to various learning styles and ensure a deeper understanding of reading concepts.
This multi-sensory method is particularly beneficial for second-grade learners, as it helps reinforce learning through multiple senses, making it more memorable and effective.
Similarly, All About Spelling is a multi-sensory program that focuses on building strong spelling skills.
The curriculum emphasizes phonograms, spelling rules, and encoding strategies to help students become confident spellers.
Like All About Reading, this spelling program incorporates engaging activities and letter tiles to enhance the learning experience.
Discover their program here.
Five in a Row is a unit studies homeschool approach that revolves around high-quality children's literature as the core teaching tool.
Developed by Jane Claire Lambert, this curriculum offers a unique and immersive educational experience for students, allowing them to explore various subjects, including language arts, social studies, science, art, and more, through captivating books.
Each week, students delve deep into a different book, engaging in suggested activities and discussions related to the story, characters, and themes.
This hands-on and literature-based approach fosters critical thinking and creativity, making lessons engaging and memorable.
Moreover, the unit study format enables children of different ages to learn together, making it an ideal family-style homeschool curriculum.
Five in a Row provides a flexible and enjoyable way to homeschool, centered around literature and unit-based exploration, creating a well-rounded and enriching educational experience for students of all ages.
Look at the curriculum here.
When it comes to finding an affordable second-grade homeschool curriculum, Schoolhouse Teachers is a top-rated choice.
By subscribing to Schoolhouse Teachers, students get access to a huge selection of courses and complete traditional education packages at a fraction of the cost.
Courses cover almost anything you can think about. They're also written with many homeschool methods and learning styles in mind.
With a strong Christian perspective, this curriculum provides online material parents can print and many video lessons and multimedia learning databases.
Whether you're teaching several grade levels or have a big family, Schoolhouse Teachers is an excellent choice due to its flexibility and affordability.
Check out a review or go to Schoolhouse Teachers here.
Masterbooks curriculum is a comprehensive, easy Charlotte Mason first-grade homeschool curriculum that provides a solid foundation for young learners.
It's widely regarded as it teaches children mainly through stories or narratives.
Based on a Christian worldview, this curriculum offers various subjects, including math, language arts, science, history, and more, all infused with engaging, age-appropriate content.
With its interactive and visually appealing approach, Masterbooks keeps young minds actively involved in the learning process.
The curriculum's emphasis on critical thinking and character development helps foster a well-rounded education, making it a top choice for parents seeking the best second-grade homeschool curriculum for their children.
Check out a review of Masterbooks here or the curriculum here.
LIFEPAC is a top-rated self-paced homeschooling curriculum that offers a one-of-a-kind approach to education through individualized workbooks designed for kids to complete independently and offline.
Developed by Alpha Omega Publications (AOP), LIFEPAC covers different subjects, including
math,
language arts,
science,
history, and
more.
These subjects are all divided into manageable units.
Each unit has its own workbook, providing instructions and exercises for students to complete by themselves.
This format lets children take ownership of their learning journey, fostering independence and time management skills.
With LIFEPAC's structured and self-directed approach, it has become a trusted choice for parents seeking an open-and-go homeschool curriculum for their 2nd-grade students.
Check out a review of Lifepac here or the curriculum here.
Horizons Curriculum (also by AOP), ideal for 2nd-grade homeschooling, offers a teacher-led approach that allows parents to begin teaching their children as early as preschool.
But this also means it's more work compared to Lifepac.
This program incorporates vibrant workbooks, interactive activities, and hands-on learning experiences to introduce foundational subjects such as math, language arts, phonics, science, and social studies.
By starting with Horizons at an early age (age 3 or 4), parents can actively participate in their child's educational development, ensuring a solid and enjoyable foundation for academic success in first grade and beyond.
Check out a review of Horizons here or the curriculum here.
The Rod and Staff Curriculum is a renowned homeschooling program that's been around for many years.
It has a very conservative Christian affiliation, offering a rigorous education in math, language arts, science, social studies, and Bible studies.
It emphasizes traditional teaching methods, including repetition and drill exercises, to ensure a thorough understanding and mastery of the material.
With a deeply integrated Biblical worldview, the curriculum aims to instill strong academic and religious values, making it a popular and affordable choice among Christian families seeking a structured and faith-based style of education.
Check out the Rod and Staff curriculum directly here.
Classical Conversations is an ideal choice for second-grade homeschoolers due to its community-based curriculum following the classical education model.
With a strong emphasis on the grammar stage for 7-year-olds, it fosters memorization, foundational skills, and social interaction.
Through regular gatherings, students have the opportunity to learn alongside their peers, developing social skills and a sense of camaraderie.
Additionally, parents benefit from a supportive network and trained tutors, ensuring a well-rounded and rigorous education for their children.
This comprehensive approach makes Classical Conversations an excellent option for second-grade homeschoolers seeking both academic excellence and social enrichment.
Check out a review of CC here or the curriculum here.
Easy Peasy – Second Grade Homeschool Curriculum Free Printable
The Free Easy Peasy All-in-One Homeschool Curriculum is a comprehensive Christian homeschooling program that offers a self-paced and free solution for families.
Designed for students of all ages, including second-grade students, it provides a full curriculum covering various subjects such as math, language arts, science, history, Bible study, art, music, and more.
The curriculum is structured so children can work independently, making it a good choice for parents seeking a flexible approach to homeschooling.
Easy Peasy's self-guided format allows kids to progress at their own pace and explore the material with minimal supervision.
As a Christian curriculum, it includes biblical teachings throughout the lessons, helping children develop a spiritual foundation alongside their academic growth.
The fact that it is completely free makes it a valuable resource for families on a small budget.
With its ease of use and cost-effectiveness, the Free Easy Peasy has become a reliable choice for second-grade homeschooling.
Check out an Easy Peasy review or their program directly here.
A Gentle Feast curriculum is a wonderful second-grade curriculum homeschool pick.
The Charlotte Mason-inspired program immerses students in a rich and captivating educational experience.
Based on the principles of Charlotte Mason, this curriculum prioritizes living books, nature study, art, music, and hands-on activities to cultivate a genuine love for learning and holistic education.
With a gentle and flexible approach, students are encouraged to progress at their own pace, allowing for a deep exploration of subjects.
Emphasizing good literature over traditional textbooks, A Gentle Feast uses living books authored by passionate writers to captivate young minds.
Nature study is pivotal, fostering observation and appreciation of the natural world.
Art and music appreciation add to the cultural exposure, and short lessons maintain attention while instilling good habits and character development.
This comprehensive and heart-centered approach nurtures curiosity, wonder, and character, making A Gentle Feast a valuable choice for families seeking a fulfilling and inspiring homeschooling journey.
Check out their curriculum directly here.
ACE – 1st Grade Homeschool Curriculum
ACE (Accelerated Christian Education) PACEs is a Christian curriculum designed for all ages, including second-grade students.
They offer a self-paced learning experience.
The curriculum integrates Christian-based teachings with academic subjects, providing a comprehensive and values-driven education.
Each PACE (which are Packets of Accelerated Christian Education) is a consumable booklet that covers a specific subject, such as math, language arts, science, social studies, and Bible studies.
Students work through the PACEs independently, using clear instructions and doing various exercises and activities.
One of the key features of the ACE PACEs curriculum is incorporating Bible verses and Christian principles throughout the lessons.
This integration aims to nurture students' Christian relationship with Jesus and character development as they progress through the academic material.
The self-paced nature of ACE PACEs allows students to have a sense of mastery and confidence in learning.
ACE tends to be on the less rigorous side of academic learning.
This makes it an option for less academic students.
Check out ACE Paces homeschool curriculum directly here.
Secular 2nd Grade Homeschool Curriculum Options
There are also some 2nd-grade homeschool curriculum options that are secular. These include:
Check them out in more detail here.
Second-Grade Homeschool Curriculum Books
Many parents choose to supplement their existing curriculum with appropriate books that teach literature, character, and other subjects.
Here is a list of some 2nd Grade homeschool books:
BJU Press Journeyforth books – teach character (FREE shipping)
Asterix and Obelix by 

René Goscinny

 & 

Albert Uderzo (SERIES)

The Emperor's New Clothes by Andersen, Hans C.
Little Pilgrim's Progress by Taylor, Helen. (RECOMMENDED – read for FREE on audiobook here)
Dick Whittington and His Cat by Brown, Marcia.
The Little House by Burton, Virginia.
Mike Mulligan and His Steamshovel by Burton, Virginia.
The Ugly Duckling by Cauley, Lorinda.
The Mouse and the Motorcycle by Cleary, Beverly.
Ribsy by Cleary, Beverly. (SERIES)
The Bears on Hemlock Mountain by Dalgliesh, Alice. (SERIES)
The Lion, Witch, and Wardrobe by Lewis, C. S. (SERIES)
Time of Wonder by McCloskey, Robert.
The Box-Car Children (vol. 1) by Warner, Gertrude. (SERIES)
The Velveteen Rabbit by Williams, Marjorie.
Stellaluna by Cannon, Janell.
The Gingerbread Boy by Galdone, Paul.
The Three Bears by Galdone, Paul.
The Three Little Pigs by Galdone, Paul.
Squanto and the First Thanksgiving by Kessel, Joyce.
Keep the Lights Burning, Abbie by Roop, Peter and Connie.
Caps for Sale by Slobodkina, Esphyr. (SERIES)
Owl Moon by Yolen, Jane.
Billy and Blaze by Anderson, C. W. (SERIES)
Madeline by Bemelmans, Ludwig. (SERIES) – WE LOVE THESE!
The Fast Sooner Hound by Bontemps, Arna & Conroy Jack.
Cross-Country Cat by Calhoun, Mary.
Babar by DeBrunhoff, Jean. (SERIES)
The Story about Ping  by Flack, Marjorie
Millions of Cats by Gag, Wanda.
Thunder at Gettysburg by Gauch, Patricia.
Betsy & Billy by Haywood, Carolyn.
The Bobbsey Twins by Hope, Laura Lee.
The Story of Ferdinand by Leaf, Munro.
Betsy-Tacy by Loveless, Maude.
When We Were Young by Milne, A. A. (SERIES)
Now We are Six  by Milne, A. A.
Song of the Swallows by Politi, Leo.
Dr De Soto Goes to Africa By Steig, William.
A Gift for Tia Rosa  by Taha, Karen.
The Boxcar Children by Warner, Gertrude. (SERIES)
A New Coat for Anna by Ziefert, Harriet
Why Mosquitoes Buzz in People's Ears  by Aardemas, Verna.
Three Young Pilgrims  by Harness, Cheryl.
Seven Tales by H. C. Andersen  by Le Gallienne, Eva.
Blueberries for Sal by McCloskey, Robert.
One Morning in Maine by McCloskey, Robert.
Lentil by McCloskey, Robert.
Owls in the Family  by Mowat, Farley.
The Railway Children by Nesbit, E.
Secret Agents Four by Donald Sobol.
The King Without a Shadow by Sproul, R. C.
The Happy Hollisters by West, Jerry. (SERIES)
Danny Dunn by Williams, Jay. 
Find a 2nd Grade book list with free shipping on items here.
If you're eager to know more about homeschooling and are new to this whole home education thing, jump over to my YouTube channel, where a treasure trove of homeschooling wisdom awaits.
From practical tips to curriculum reviews and more, you'll love it!
For those wanting an engaging guide to homeschooling, look no further than my Homeschool Parenting Program.
This online course will equip you with the knowledge, strategies, and confidence to navigate the exhilarating world of homeschooling like a seasoned pro.
Enroll today and unlock the door to extraordinary educational possibilities.
Conclusion
Choosing the best homeschool curriculum for second grade depends on your family's preferences and your child's learning style. These top ten choices for 2023 offer various approaches and styles, so consider what suits your child's needs and fosters a love for learning.