When it comes to educating their children at home, parents on a budget have several affordable homeschool curriculum programs to choose from. While many commercial programs can be expensive, there are several ways to find quality curricula on a tight budget. With creativity and ingenuity, parents can create an effective learning environment for their children without breaking the bank.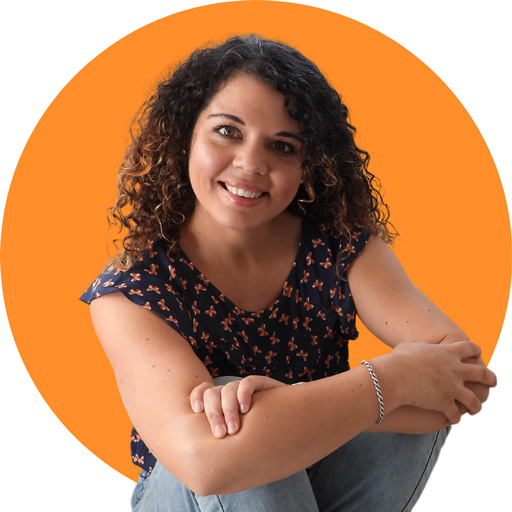 I hope you enjoy reading this blog post. If you want to do my course on how to homeschool, click here.
Affiliate links used in this article.
Schoolhouse Teachers is an online Christian curriculum provider that offers hundreds of courses for students in grades K-12. The curriculum includes lesson plans and support for parents. You can print any part of the curriculum as needed.
Schoolhouse Teachers is also fantastic as it has lots of Charlotte Mason, Unit Studies, and classical courses (like debating and Latin). Because of the breadth of the curriculum, you can easily find something your child will love in this program. Definitely check it out!
Why is this an Affordable Homeschool Curriculum Program?
One of the great things about Schoolhouse Teachers is that one price covers the whole family for every subject, every grade, and every student! So it doesn't matter if you have 10 children; you'll still pay the same price.
This curriculum currently costs $90 for 9 months for EVERY grade covering EVERY subject, including ABSOLUTELY EVERYTHING they have to offer. Check out Schoolhouse Teachers here.
How to Get This Curriculum for $1
If you want to try this curriculum but don't want to commit until you know it's right for you, you can try Schoolhouse Teachers for $1 by using the code ONEDOLLAR here. 
The Compass Classroom curriculum is a classical education curriculum that focuses on the trivium (grammar, logic, and rhetoric stages). This curriculum is designed to help students develop critical thinking and gracious communication skills. The Compass Classroom Curriculum has been used by homeschoolers for years and was created by homeschool parents.
They offer online lessons that are VERY entertaining and fun.
Why it's Affordable?
You can get access to all of Compass Classroom's programs for only $390/year (on sale now). And you can also try it for free for two weeks to see if you like it here.
Reading Eggs is an online reading program for kids aged 2-13. The program uses a system of games and activities to teach kids how to read.
The Reading Eggs curriculum is based on the latest research in reading instruction. The program is designed to help kids learn how to read quickly and easily.
The program includes a wide range of activities, including word games, puzzles, and stories. The activities are designed to help kids develop phonemic awareness, phonics skills, and fluency.
Why it's an Affordable Homeschool Curriculum?
You can get access to Reading Eggs AND Mathseeds for just over 100AU. For younger children, this will almost cover all the subjects they need to learn, and then you can easily find a free online program to supplement the areas you feel they need to study.
Online homeschooling curricula based on the educational philosophy of Charlotte Mason are gaining popularity among parents who want a more nature-based, literature-rich education for their children.
The Ambleside Online curriculum is a free Charlotte Mason-inspired homeschool program that follows Mason's educational philosophy of using living books, nature study, and copywork to provide a well-rounded education for children.
Many parents are drawn to the Ambleside Online curriculum because it provides a more gentle, book-based approach to learning than many traditional online homeschooling programs.
The use of living books and nature study helps to create a more engaging and relaxing learning environment for children, which many parents feel is more beneficial for their overall development.
Why is this an Affordable Homeschool Curriculum Program?
This curriculum is 100% free. You can download lesson plans and print them. However, you have to buy the books. So sometimes that can add up to being the same cost as a bought curriculum.
With over 25 years of experience, Memoria Press is a leading provider of classical Christian education materials.
Their curriculum is based on the traditional liberal arts and stresses the importance of a well-rounded education.
Memoria Press offers a wide variety of resources for parents and teachers who want to implement this type of curriculum in their homes or classrooms. Their materials are based on the works of classical authors and are designed to teach students how to think, not just what to think.
They offer a mailable offline curriculum but also have recently opened up an online academy.
Why it's an Affordable Homeschool Curriculum?
Memoria Press sends a box to your door with everything you'll need for one child for around $200-600, depending on the age of the child. That makes it a pretty affordable curriculum in my books.
The Rod and Staff curriculum is a Christian homeschooling curriculum that has been around for over 40 years. It is based on a Biblical worldview and teaches students from a young age how to think critically from a Christian perspective.
The Rod and Staff curriculum is one of the most popular homeschooling curriculum programs available, and it is trusted by many parents because of its biblical foundation.
The program is available on different online websites, including Amazon.
Why it's Affordable?
This curriculum will only set you back $100-150 per child for all the books they'll need for a year.
Accelerated Christian Education (ACE) Paces are an integral part of the curriculum at many Christian schools and homeschools. They are a unique way of teaching that allows students to learn at their own pace.
ACE Paces are not like traditional textbooks. They are individualized learning plans that are specifically designed for each student. This allows each child to learn at his or her own pace and level.
ACE Paces are an excellent way to teach children as they provide a structured learning environment, while still allowing each child to progress at his or her own pace.
Why is this an Affordable Homeschool Curriculum Program?
You can get curriculum for a child for less than $100. That makes this a very cheap homeschool curriculum option!
Alpha Omega Publishing is a company that produces the Lifepac curriculum. The Lifepac curriculum is a Christian homeschooling program that uses a spiral learning method. This method reviews concepts multiple times throughout the year, allowing students to retain more information.
The Lifepac curriculum has been around for over 30 years and is used by homeschoolers all over the world.
Why It's Affordable?
Lifepac will only set you back $350-413 per child for a curriculum, depending on the grade chosen.
Generations Homeschool Curriculum stands out as a top-tier affordable mailable curriculum rooted in character training and Bible-based teaching with a biblical worldview.
It seamlessly weaves these principles into every subject, nurturing faith and knowledge.
Through mastery-based learning, students advance at their own speed, ensuring comprehensive understanding.
Hands-on activities and real-world applications create an engaging learning experience without overburdening your budget.
Generations excels in integrating the Bible into education, building a robust moral foundation and fostering character development.
For a closer look at the Generations curriculum, you can explore it here.
The Good and the Beautiful curriculum is one of the most popular homeschool curriculums available.
This curriculum is eclectic, but also based mostly on the traditional, Charlotte Mason and classical methods of education.
The Good and the Beautiful curriculum is designed for children of all ages, from preschoolers to high schoolers. It is flexible enough to be used in various homeschooling styles, including unschooling, relaxed homeschooling, and more traditional approaches.
Homeschooling parents have praised this curriculum for its beauty and simplicity.
It is easy to use and helps parents create a rich learning environment for their children.
Before buying, it's important to be aware that TGATB is written by a Mormon lady (LDS establishment).
Why it's an Affordable Homeschool Curriculum?
This curriculum is available as a partly free, partly paid curriculum. That is, some things you can get for free and others you have to pay for. All up, this curriculum will not cost more than $150 for each child
Also, because you're getting a download, you can use the curriculum with subsequent children making it a very affordable program.
There are a lot of reasons to love the Easy Peasy All-in-One Homeschool Curriculum. It's Christian-based, it's free, and it offers a great way to keep track of your child's progress with "My EP Assignments."
Plus, there are tons of resources available to help you customize the curriculum to meet your family's needs. Here are just a few reasons why we think Easy Peasy is the way to go!
I really love this program and have written an extended review about it. You can check it out here!
Why is this an Affordable Homeschool Curriculum Program?
This curriculum is 100% free and you can also print the PDF files for offline use. That means you only need to buy a few pens, paper, a printer and some ink and you've got yourself a great and affordable homeschool curriculum!
The Robinson curriculum is a cheap homeshcool curriculum because you can get the program for $195. The program, which is delivered online as a printable file, covers your whole family for all grades. This means you don't need to purchase any more curriculum – forever!
This curriculum also employs great literature from the classics to form a self-teaching program whereby parents have to spend very little time homeschooling their children in person. This means they can work full-time while still being able to home educate.
The Robinson curriculum is a Christian, faith-based, politically conservative homeschooling program. You can check it out more here.
Why is this an Affordable Homeschool Curriculum Program?
You can get this whole curriculum for all grades covering all subjects (except for math…they recommend using Saxon Math here) for under $200.
Confused About Homeschool Curriculum?
By the way, if you're new to homeschooling and you're finding everything confusing and overwhelming, make sure you do the online course on how to homeschool. This program (called the Homeschool Parenting Program) will teach you:
the fundamentals of how to homeschool
all about homeschool curriculum and how to choose a good one
the homeschool methods and how to pick one that will suit your family
basic things you really need to know before starting homeschooling (like deschooling and how to keep your home tidy while home-educating!)
Look into the course more here.
How to Save Money on Homeschool Curriculum
Homeschooling can be a costly endeavor if you're not careful. Curriculum, books, and materials can quickly add up. However, there are ways to save money on homeschool curriculum.
One way to save money is to purchase used curriculum. You can often find great deals on websites like eBay or Amazon. Another way to save money is to buy in bulk. Many curriculum companies offer discounts when you purchase multiple items.
Finally, don't forget that you can often find free resources online. There are many websites that offer free homeschooling resources. Take some time to explore and see what's available. With a little effort, you can find everything you need without spending a lot of money.
Free and Low-Cost Homeschool Resources
Internet Resources
The internet is a goldmine of free homeschool resources. You can find lesson plans, unit studies, printables, and more with just a few clicks. There are also many free online courses available.
Local Library
Your local library is another great resource for homeschool families. Most libraries offer passes to local museums and attractions, as well as classes and events for kids. You can also check out books, DVDs, and other materials for free.
There are also many affordable homeschool curriculum options available. You can often find used curriculum at garage sales or online classifieds. Or you can create your own curriculum using free resources like those mentioned above.
Free Curriculum
There are also free curriculum options out there for parents who don't have curriculum budget at all. These options will be sufficient, but they can be pretty home-brand compared to the ones you purchase.
Check out the free curriculum here or watch the video below on it.
Free Math Games
Making math fun at an affordable price can also be difficult. But, you can find some free online and offline math games here to help. Here are 10 that will help you homeschool for free!
Free Typing Games
There are also lots of great typing games to help your children develop speed as they work on composing small stories and essays. Here are some free typing games to enjoy.
On Finding an Affordable Homeschool Curriculum Program
In conclusion, many affordable homeschool curriculum programs are available to fit any family's needs. With some research, you can find the perfect program to provide your child with a quality education at a price you can afford.