Many people wonder if they can get a free, online homeschooling curriculum for nothing. Many ask the question, 'Is Easy Peasy enough? Will I need supplemental materials if I use this program?' And this question is valid, especially if you want to use it to begin or enhance your home education journey. In this Easy Peasy homeschool review, we'll distill over thirty reviews from different forums and see what parents say about the Easy Peasy All-in-One homeschool curriculum.
In particular, we'll look at:
General points about this free homeschool curriculum
What review forums say about this program
Positive and negative points from these review forums
Other FAQs from the forums
Is Easy Peasy enough for a complete home education curriculum?
Let's get started!
Some links in this post are affiliate links. Check out the disclosures page for more information.
General Points about the Easy Peasy Home Education Curriculum
What Educational Method does This Curriculum Use?
There are around 10 main homeschooling methods commonly used among home educators in the world. Usually, an educational program will focus on one of these approaches. However, Easy Peasy's approach mixes traditional (school-at-home) and some Charlotte Mason ideas such as narration and reading from living books.
As such, this curriculum uses an eclectic method, which means it doesn't rigidly stick to one method but uses the best parts from those approaches to find the best way to educate children.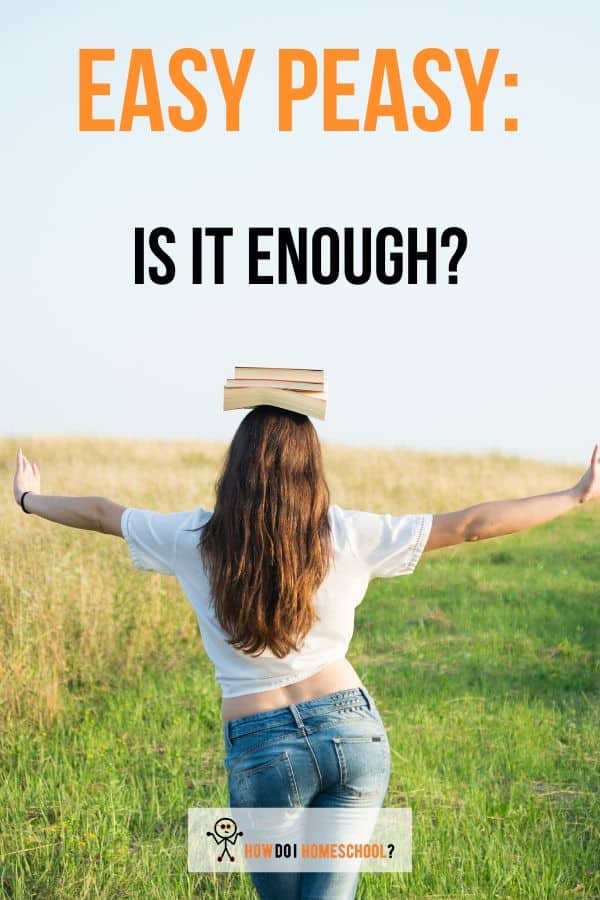 What Grades Does Easy Peasy Offer?
Easy Peasy offers all grades, although they are called 'levels' on the website. Grades from preschool to 8th Grade are on the original EP website. After this, you go to the high school website, a sister site to the one children will have used in primary and middle school years.
Studying Easy Peasy in High School
If you want to study this program in high school, you don't have as many choices as you might with another curriculum like Switched-on-Schoolhouse. However, this doesn't mean there isn't any choice.
In fact, other parents have submitted the courses they've written, and Lee Giles, the creator of EP, is compiling a larger electives base. This is what Lee said about the units and electives:
You can read the full list of what's planned on the courses page. If a course is listed as "parent submitted," then it was something sent to me by an EP user. I haven't worked through it to check content. Some of them are in 180-day format, some aren't. Some have tests and answers; some do not. They are just shared as a way to help each other out.
What Awards Has This Program Received?
Easy Peasy is one of Cathy Duffy's top home education curricula. You can easily compare different curricula (free or not) by reading Cathy Duffy's 102 Top Picks book, which you can pick up for about $15.
Other Points about this Curriculum
Easy Peasy is an online curriculum that you can access from your computer without a login. Children do part of the work online and part of it offline. Having said this, the creator made printouts available, so you can still do most of it offline if you choose.
It's also a free curriculum the author has made available so that parents won't find the cost of homeschooling a barrier to home education.
How Does Testing Work in this Program?
Testing can put your mind at ease if you're worried about the progress of your children. In the Easy Peasy curriculum, the younger grades don't have tests.
I believe this is a good thing as too much testing isn't beneficial to learning. However, if you want to test children, you can do this informally using narration which is a less stressful option.
While younger grades don't have examinations, older grades have tests which consist of:
written exams,
quizzes, and
grading criteria.
In this way, this curriculum is quite thorough and shows parents what their children understand in the material.
This said, homeschoolers usually academically outperform their public school peers.
How to Use This Curriculum
Lee has a great video here (second video) that explains how to start using the Easy Peasy curriculum. Listen to this video the whole way through, and then you can get started.
Other General Points about Easy Peasy All-in-One Homeschool Curriculum
Some other things you should know about this free program are:
Lee Giles (the author of this program) links mostly to other websites, such as the Khan Academy. In comparison, other paid homeschooling curricula such as Switched-on-Schoolhouse, Abeka, and BJU tend to rely much more on their own materials for lessons.
You need to know how to read before you start using this program. Learning to read takes two years, and home-educated students have to do this before starting formal homework in the Easy Peasy curriculum.
This program teaches things from a young-earth perspective as Lee Giles holds a Creationist worldview. These elements are not everywhere, and because a lot of links in the curriculum aren't necessarily written from a Christian worldview (i.e. Youtube and the Khan Academy), this probably won't bother many who don't hold with a creationist worldview. Of course, creationists will love this!
As a home-educating parent, these points don't bother me at all. In fact, I like the idea of learning from different sources as it might provide a bit of variety.
Hard Copy Easy Peasy All-in-One Books
It's 2021, and I'm updating this article. I've just found out there are hard copy books you can buy for offline use! The idea of this is that your students don't have to do all their work looking at a computer screen. Here are some options:
And there's more! So, if you're a little fed-up with doing everything online, take a breather and do some offline work by getting some hard-copy books.
What Easy Peasy Homeschool Review Forums Say About This Free Homeschool Curriculum
When we look at all the curricula on the market, it's easy to get caught up in the noise of the plethora of competing information and advertisements. As such, it's great to ask other parents who've used the curriculum to tell us a little about it. Of course, the next best thing besides asking another parent face-to-face is getting this information from different forums.
As such, I looked at about thirty different Easy Peasy homeschool reviews from all over the internet to see if I could find a consensus on this curriculum. The following are the points I found in common among all the reviews.
Pros from the Homeschool Reviews
The Easy Peasy All-in-One homeschool review forums pointed out quite a few things that parents were happy with when they used this curriculum:
Everyone loves a free curriculum. This helped many start home educating as it meant they didn't have to commit to an expensive boxed curriculum while still deciding if they should teach their child at home in the long run.
The recommendation to use McGuffey's Eclectic Primer Readers (book or free version here), which have been around for a very long time, to teach children to read was a huge hit.
Some mothers liked that the material required a lot of independence from students.
You don't need to lug around heavy textbooks on holidays or field trips. Because all the materials are online, you can take the course with you, provided you have internet access.
Some mothers love a free online homeschooling curriculum…and this is what Easy Peasy is!
Facebook pages offer support (linked below). This support helps parents troubleshoot Easy Peasy curriculum issues.
It uses a Christian worldview throughout. This is a big plus for many Christians, especially as children will be studying it for years. Atheists, on the other hand, or people of other faiths will find this frustrating.
Parents don't need to plan either, as it's all done for them. Children are prompted to take screenshots of the work they're doing at certain points so they can have a saved portfolio of what children have learned.
There is a lot of variety in the lessons and the topics studied are interesting.
You'll be using real books that use classic literature – a hallmark of a Charlotte Mason education.
Cons from the Homeschool Reviews
The Easy Peasy homeschool review forums also pointed out quite a few things that parents weren't happy with when they used this curriculum:
One mother felt the lessons were disjointed, and you had to skip around to many places. However, two other mothers said this was a deliberate plan from the curriculum creator. They liked skipping around as this linked lessons together from different subjects together. (This is may also be because Lee is only one woman, and it is difficult for her to compete with curricula like SOS, Abeka, or BJU as she can't write all the materials herself. Hence, she has done a wonderful job of linking to many other materials.)
While some mothers would consider this a positive point, some would say the independence required of students was difficult as their children weren't always up to (or willing to give) the independence that the program required. As children get older, they naturally become more independent learners anyway, so this point will become moot the older homeschoolers become.
Some Easy Peasy complaints centered around the assumption that students could read. Some found the reading in First Grade too difficult, although other subjects like math were manageable.
The program is online, and some homeschooling parents are wary of the negative effects of the overuse of technology, so they won't like it.  However, Lee offers a print-out version for parents concerned about this. (Also, another mother said there was as much offline work as there was online work.)
Children could say they have completed the work but not actually do it. That is, they can visit the link but not do or watch the work or video therein. However, one parent circumnavigated this pitfall by asking her kids to print the things they had studied. She then called on them to explain and narrate it to her (see video below on narration) to make sure they'd understood the material.
If you've chosen to do everything online with only one computer, you have to have your children study at different times as they need a laptop to do the work. If you have plenty of devices, this won't be an issue.
Although the Easy Peasy curriculum is eclectic, it's also based somewhat on a traditional home education method which can be too rigid for some families and cause stress.
Is Easy Peasy Enough for a Complete Home Education Curriculum?
Many people wonder if you can get something for nothing. In this case, is this free homeschooling curriculum trash or treasure?
After reading through many Easy Peasy homeschool reviews on this program, I've concluded that it is enough. Parents don't have to supplement it with other material. One of the mothers in the reviews forum said, 'It has everything you could need.'
Lee also answers the question on her blog, saying:
There is no need to supplement this curriculum unless your state requires more, few do. Is it enough? Read this please.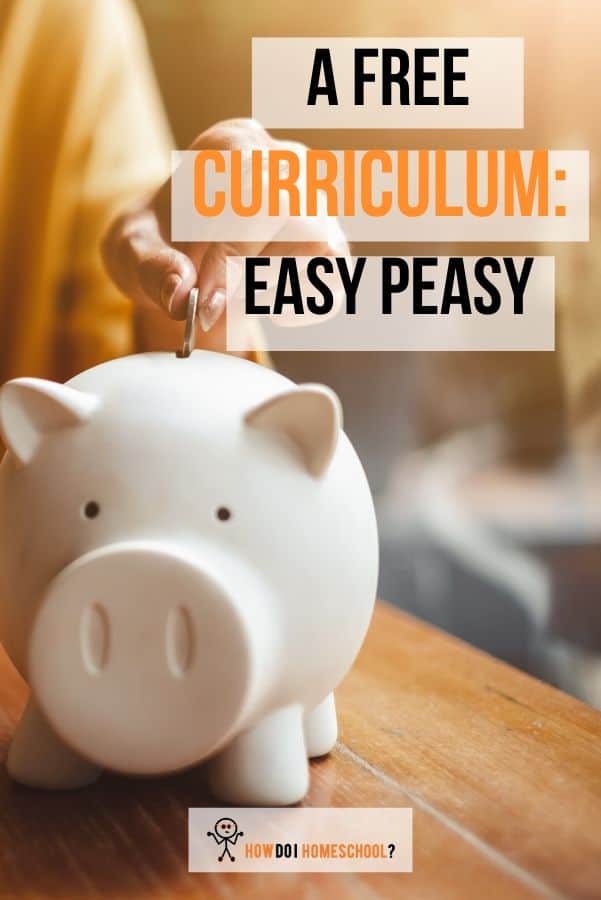 Other Frequent Questions About this Program
I could deal with these Easy Peasy homeschool review questions in the article, but Lee does it much better. Mothers ask a few other common questions about this program, including:
Is it accredited?
How do I choose the correct grade for my child?
Why is Easy Peasy free?
What is Lee's reading philosophy?
We'll briefly look at these FAQs below.
Is Easy Peasy Accredited?
No. The Easy Peasy All-In-One homeschool curriculum is not accredited. This doesn't mean that schools won't accept the credits you get from Easy Peasy, but it means that they might easily reject it too. On this, the creator of this program, Lee Giles, said:
NOTE! Your local high school does not have to accept your homeschool credits. Putting a child back in school can be difficult. Each school has the authority to accept or reject your credits if they are not accredited (which they aren't from EP). It's easier to get your credits accepted by colleges.
Having said this, parents technically can't get accreditation unless children study in an online school. And then you're technically doing online school – not homeschooling. (Abeka Academy and SOS do this). This is because curricula can't be accredited unless it's used in a school. See the accreditation section in the SOS article for more on this.
The underlying question with accreditation is, 'Will my child be able to enter college without accreditation.' And the simple answer to that question is, 'Yes. Easily.' Nowadays, you can do the SAT or ACT or have a portfolio that allows you to enter college.
And you don't really need accreditation – it's just nice to have. You can read this article to examine this topic more. I'm sure that you will find it helpful if you're concerned about accreditation or college entry.
How Do I Choose Grade my Child Should Be In?
There are some Easy Peasy placement tests (placement guides) that help you choose the level your child is at below:
These placement guides should help you decide which grade you should start your child in.
Why Is This Program Free?
Understandably, a lot of people wonder if a free homeschooling curriculum will be trash or treasure. In this case, why has Lee, the creator of EP, made the curriculum free?
Without writing an essay on it, Lee is a Christian and trusts God to provide for her needs. On her website, she has a link where you can donate money to her if you've loved and benefitted from the program. This is what Lee said about her curriculum:
I thought I could earn money by making lapbooks and selling them on Currclick.com.  I sent them a sample and they sent me a contract. Before I signed it, the Lord convicted me. I was impressed to not sell them but to give them away. So, I did. Giving away free lapbooks, I started building a following at my homeschool blog.

There's more of my story between then and now, but I guess that's for another day. There was never a question of selling this curriculum. The Lord had already turned my heart on that issue, but I was making the site for my own children, and I didn't want to have this whole curriculum and have only my children use it. I wanted to help others who needed to homeschool for free. From day one I wrote the assignments to be used by anyone, not just my family. [How Can This Be Free?]
The more I read about this woman, the more I love her! You can read all about her and her journey by clicking this link.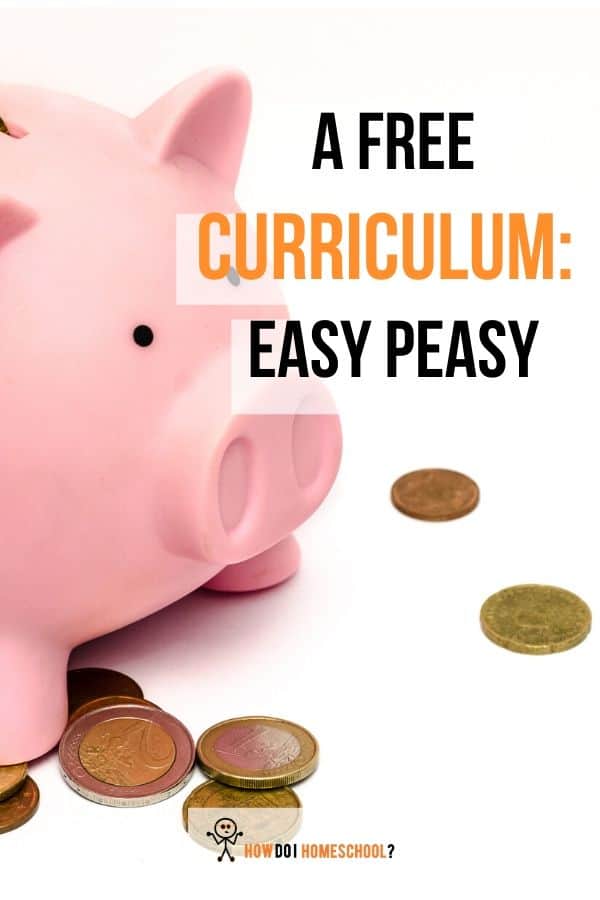 What is Lee's Reading Philosophy?
Lee's reading philosophy can be found at this link; although I've copied the relevant part I want you to note below:
When you read, you use sight reading. You don't sound out words. You see them and know what they say. That's how you can read quickly. Phonics is a tool for reading words you don't recognize. I teach my children the letter names and sounds, and then I teach them to read by sight words. It's after that I teach phonics. Phonics is simple at that point because they can already read. All of this takes two years. I do this before they start "school" so that they can do "school" more independently and more effectively. All of my children so far are very successful readers and can read faster than I can, I who learned with phonics!

We have many testimonies from families that had great success with teaching to read with this method after having struggled with other programs. There are also a lot of EP four- and five-year olds out there reading on second and third grade levels.
Other Things About the Curriculum: Facebook and Youtube interaction
When someone begins a free course, it can be great all the way until they hit a roadblock. Then they want help. The Facebook group gives parents this. The Youtube channel is also helpful, so make sure you connect with both of them.
Youtube channel. Here's a link to it. There doesn't seem to be much activity, though, and the latest video is quite old.
Facebook group. Here's a link to it. It has over 61,000 members and is extremely active. Different regions also have different home education groups for Easy Peasy, so it might be worthwhile looking for a group in your state.
Conclusion: Easy Peasy Homeschool Review
This curriculum is downright impressive! I am surprised and encouraged that one woman compiled this quality curriculum out of the goodness of her heart. She also doesn't make people pay for it – it's free. Furthermore, the curriculum seems complete. After reading many Easy Peasy All-in-One homeschool reviews, this program has worked well for many families, and it's definitely worth using.