Homeschooling in Perth has been growing dramatically in the last decade. It has become widespread in Sydney, Melbourne, and Queensland. COVID has also increased homeschool registrations as parents realize they can safely educate their children at home. This post will discuss homeschool registration in Perth and finding a homeschool group in Perth (with links to groups).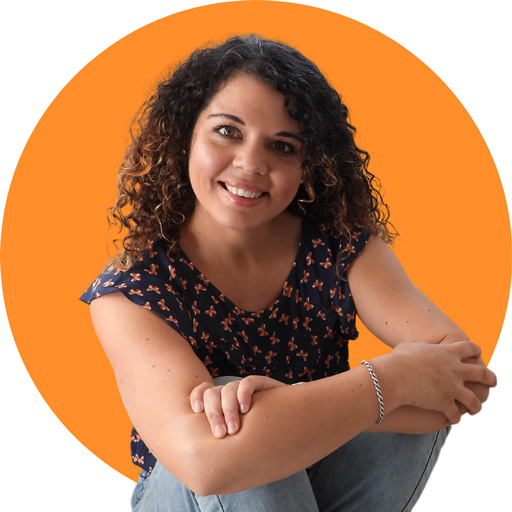 I hope you enjoy reading this blog post. If you want to do my course on how to homeschool, click here.

Affiliate links are used on this website.
How Do I Register to Homeschool in Perth?
Registering to homeschool in Perth is done through the WA Department of Education (DET). DET takes a while to answer applications.
Legally, you're supposed to apply for registration within 14 days of your child ceasing school. Or, if you're a new home educator with a child and your child is 5 and 6 months, apply before the last Friday in February.
Contact your local, regional educational office and ask for a form to register to homeschool. You can find their contact details for registration purposes here.
After you've lodged a registration form with a copy of the child's birth certificate, you'll receive a certificate of registration.
If you're having an issue with this, contact the department, it can be pretty helpful as you chat about legalities.
What Age Do My Children Need to Be Registered?
Registration is required when children are 5 and 6 months to 17 and 6 months.
How Long An I Registered for When Homeschooling in Perth?
Initially, registration is for one year. You may be registered for a more extended period than that in subsequent years.
Do I Need to Tell the School Principle I'm Homeschooling?
Yes. You need to tell them before your child stops attending school or within three days of them not attending school.
And then, you need to apply for registration to homeschool within 14-days of your child not attending school.
About the Homeschool Moderators (or Inspectors)
Depending on what state you're in, you'll need to submit a report and/or get homeschool visits from a government inspector. If you're in NSW, you get inspector visits. If you're in Queensland, you need to write a report. When you're homeschooling in Perth, you have to do both.
The legislation means moderators/inspectors evaluate each homeschool in Perth through home visits. Evaluation is based on the evidence homeschool parents give these moderators.
After a visit, the moderator will report the situation and send it to the Regional Executive Director. Parents will also get a copy.
If the inspector has any concerns, they can arrange for a follow-up visit to see if their concerns have been addressed. Following this, further recommendations are made.
Moderators are looking for educational progress, so don't worry about these visits.
Homeschooling Groups in Perth
If you intend to homeschool in Perth, it's essential to find a good homeschool group in your area. I've provided links to homeschool groups in Perth. These are all Facebook links. 
But, if you don't have Facebook, the best way to find homeschool groups near you is to ask church pastors. This is because churches typically have large homeschool populations. Once you get connected to one family, you'll find it easy to connect with many other homeschool families!
Perth Home Education Nature Play Group
'This group is to support WA families following educational paths that do not involve school. Those considering home education are welcome whilst exploring their options. We organise nature-based meetups in varying locations around the outskirts of the Perth metro area.'
HBLN Home Education WA Chat Group
'This closed group is exclusively for current homeschooling parents in Western Australia to connect, share, ask questions, chat and support each other.'

Homeschooling Groups
'This is a group for home-educated families living in Perth, Western Australia…The purpose of this group is to help, uplift, and support one another and make this homeschooling journey an amazing one.'
'Group for Homeschooling PARENTS of high schoolers in the Perth WA area. Note, this group is NOT for teens, but parents only.'
'A group for homeschooling families who live in Perth, Western Australia, between the city and Joondalup, and west of Wanneroo Rd who are actively homeschooling (i.e. have a child of pre-primary age and up registered) to create a local, active homeschooling community and network. You must be living in this area (south of Joondalup to the city, West of Wanneroo Rd) and actively homeschooling to keep this group a small, real, functioning network. Entry is via answering the admin questions. All "types" of homeschoolers are welcome in this social group. If you are still considering your education options, please join the larger groups more suitable, like Homeschooling Perth and Home School WA. There are further North and East groups for those out of the area like Homeschool NOR Village and The Network. Periodically we remove inactive members to maintain our active, local network, but you are always welcome to rejoin.'
'This group is open to all homeschoolers regardless of methodology … there is a search button up in the right-hand corner … click on the magnifying glass icon and then type in a word … that way, you can access past articles or discussions on any topic.'
'A group for homeschooling families to support and encourage each other. Having a weekly meet up would be something that could be organised shortly, plus regular events as well.'
'Homeschooling community page for sharing resources, organising events, meetups, making new homeschooling connections, and fostering friendship.'
'This is a support group for all those who homeschool or are currently making the transition to homeschooling in Perth, Australia and surrounding areas within WA.'
'A group of parents who are at various stages of their homeschooling journey (whether it be actively HS your child or just exploring the idea of HS) that reside (or are willing to travel to activities) in the Northern or Western suburbs. Activities and excursions will mostly be aimed at the kindy/pre-primary age groups. However, members with younger children or younger siblings are most welcome to join (at their discretion).'
'This group is for parents and guardians who are homeschooling or considering homeschooling their gifted children who live in Perth, Western Australia.

The group functions as a support, a source of ideas, a place to share frustrations, challenges and triumphs, and a space to organise excursions and classes that specifically suit the needs of our quirky kids.

Often, gifted kids find excursions and group classes frustrating because they don't fit into the recommended age brackets for content. This group aims to give kids the opportunity to work at a level appropriate for their intellectual maturity, not the level designated for their chronological age.'
'If you are homeschooling children with extra needs, disabilities, giftedness, if you need support in home educating your kids with challenges that regular homeschooling Facebook groups don't really understand, then join in here. If you are a family member caring for a child and homeschooling a child that fits the group, you will be able to do so.'
'Homeschoolers EOR/ThePerthHills is a relaxed and non-judging group. We homeschool our children the way we see fit and wish for them to learn. We respect one another. We accept everyone.'
'This is a place to share co-op news and events.'
Burns Beach to Butler homeschooling families
'A group for homeschooling families living in the northern suburbs of Perth, in the region between Burns Beach and Butler. A page for organising meet-ups and shared learning experiences, and generally supporting one another.'
Homeschoolers near Rockingham and Mandurah
'This is a support group for homeschooling families living in or near the Rockingham and Mandurah areas.'
'A group for homeschoolers in the city to use to connect and share life.'
Perth Homeschool Art Exhibition Group
Canning Vale and surrounds Homeschooling Meetups
'To meet up with other local homeschoolers.. or anyone willing to travel.'
Christian Homeschooling Groups in Perth
'This group is intended for fellowship, encouragement, events and practical advice (particularly in comparing the various Christian homeschooling curricula).'

​
'A place to support one another on the Homeschooling journey. Feel free to ask any questions related to homeschooling. Let's encourage one another, pray for one another, help one another…and hey, maybe, some of us can meet one another! Bless you, all! This is a private group so that we can feel comfortable asking questions that perhaps would offend non-Christians on other homeschool sites.'
Perth Teens Homeschool Groups
Resources and Buy, Swap & Sell
Homeschooling Perth Share Loan Library
'This is a sister community to Homeschooling Perth (and its associated buy/sell group).

This group is a place where people can list resources they wish to share, and others can search for resources they want to borrow.

This group is a trial that has come about due to a request for a library for Homeschooling Perth and our inability to meet all the needs of one.

We propose that people list on here resources they'd be willing to share and liaise with community members about that. This can include curriculums, manipulatives and equipment for Pre-Primary age and above. Please be mindful of copyright information when sharing, and be aware that looking at curriculum is fine but copying en masse probably isn't. Be responsible Homeschoolers!'

​
Homeschool Perth Free Resources
'The is a site for homeschoolers in the Perth area who have resources of homeschooling supplies they wish to pass on for free. Everything advertised MUST be free, and the advertiser may not ask for anything in return. The idea is to share the love and support the community 😉 Unless businesses are giving away their goods 100% free, they are not allowed on the site.'

​
Woodwork Classes for Homeschoolers (Perth, WA)
'Extended description given on Facebook, so head there for more info.'

​​
Homeschooling Perth Buy Sell & Home Ed Services
'*HOMESCHOOLING RESOURCES – this means items based in Pre Primary level curriculae and above. General toddler toys, alphabet recognition toys, Baby Einstein products, furniture, general videos etc., aren't homeschooling products. Think things like grammar lesson books, base ten sets/maths manipulatives, science sets, reading books and things along those lines. We understand that anything and everything could potentially be used for educational purposes, but there needs to be a line somewhere. This is why the group is structured for pre-primary and above.' (see extended description for more)

​
Special Interest Groups​
​
Minecraft/Gamers Homeschoolers/Unschoolers Perth
'This group has been created to organise a regular play day for homeschooled/unschooled kids in Perth to play Minecraft/PC Games together in real life. As such, kids would need to have a laptop. We are based in the northern suburbs. Anyone who requests to join will receive a message from me before being accepted.'
Single Parents Homeschooling
Single parenting and homeschooling in Western Australia
'This is a group for all WA parents who are homeschooling or planning to homeschool their children. Those who are solo parenting part-time due to a FIFO partner or other reasons are also welcome. The page is to share the joys and challenges of solo parenting and homeschooling and support one another.'
A Worldwide Community of Homeschool Moms: M2H
The Made 2 Homeschool (M2H) community is a wonderful resource for homeschool moms seeking a supportive and engaging community.
Joining a community of like-minded individuals can alleviate the loneliness that can sometimes accompany homeschooling, especially when local groups don't meet one's needs or preferences.
The M2H community offers various avenues for connection and support.
Chats, LIVE chat events, webinars, and videos provide opportunities for homeschool moms to interact, learn from each other, and share their experiences.
Additionally, contributors provide printables and articles that can assist in homeschooling endeavors, offering valuable resources and ideas.
If you're looking to join a community of homeschool moms and benefit from the support and resources they offer, I encourage you to check out the Made 2 Homeschool community.
You can explore their website or social media channels to learn more about their offerings and determine if it aligns with your interests and needs.
Subscribe to How to Homeschool (my Youtube channel!)
Have you caught the homeschooling bug?
Eager to delve deeper into the realm of unconventional education?
Well, my curious comrades, rejoice!
There are splendid avenues awaiting your exploration.
Firstly, hop on over to my YouTube channel, where a treasure trove of homeschooling wisdom awaits. From practical tips to delightful anecdotes, I unravel the mysteries of homeschooling with a touch of wit and wisdom.
Subscribe, hit that notification bell, and embark on an enlightening journey with me.
For those yearning for a comprehensive guide to homeschooling, look no further than my Homeschool Parenting Program.
This illustrious online course will equip you with the knowledge, strategies, and confidence to navigate the exhilarating world of homeschooling like a seasoned pro.
Enroll today and unlock the door to extraordinary educational possibilities.
Conclusion
Social groups are a great idea if you're planning on home educating your children. These Perth homeschooling groups will give you a great avenue to have fun socially and make friends easily. If you'd like some more information on how to find a homeschooling group closer to your specific area, check out Homeschooling groups in Australia or watch the video above.