Homeschool and working full time seem like an impossible task to some of us. After all, don't you have to give up your career to take on your kid's education? Not so. In this guest blog, Julia Robson shows us how to homeschool and work full time. And she's living proof it can be done!
Given the fact that I am rather new to homeschooling, you can just about imagine how frustrating the process of starting homeschooling was.
In addition to starting homeschooling, I also had to work full time from home. It seemed like a  recipe for disaster!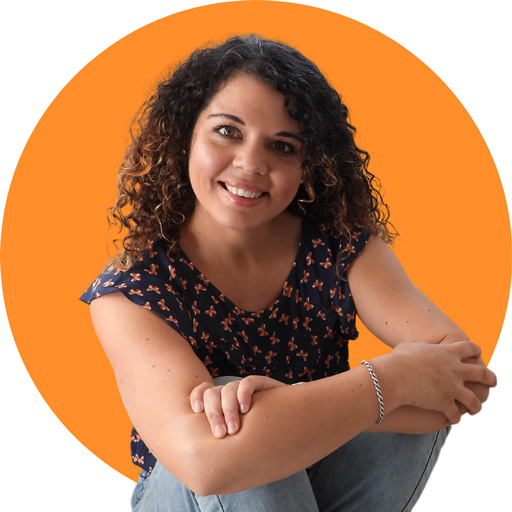 I hope you enjoy reading this blog post. If you want to do my course on how to homeschool, click here.
Like many other families, we switched to homeschooling last spring, when the pandemic first started closing schools. Our daughters were 7 and 9 at the time, and I found myself at a serious loss. How was I supposed to find the time for homeschooling, when I could barely find the time to wash the dishes during office hours?
Naturally, we made it work. In fact, we loved it so much that we are still homeschooling, and will probably continue to do so even after the pandemic is over.
I love homeschooling, and I want to show you how you can do it too!
So without further ado, here are my tips on how to homeschool and work full time.
Start with a plan
I've always admired people who can get things done without a planner. I never could.
In fact, I used to have two: one for work, and one for everything else. I used to block out the times I was at work in my other planner, and write everything from going to the shops to taking the dogs out for a rundown.
When we started homeschooling, I merged my work planner with the kids' homeschooling planner. This meant I could pinpoint the times I wasn't in meetings or required to be available on Zoom as the best times for class.
Depending on the kind of work you do, and how old your kids are, you might be able to work alongside them – but I find that even then it's good to set specific times for lessons, as it gives the kids a routine, and you know when you need to be around to help them out and set them up.
You don't need a five-day school week
When I started working from home, I realized I could work any day of the week I liked. Weekends didn't have to be my days off. However, we stuck to weekends as days off, as this was the time when my husband wasn't working and the kids were home.
When we started homeschooling, it took me a good few weeks to realize that we didn't have to homeschool Mondays through Fridays. Instead, we could set up any kind of schedule that suited us.
Just because we are used to having Saturdays and Sundays off doesn't mean you have to stick with that setup. You can rework your days on and off any way you like.
In fact, you can do just two, three or four days of school, depending on your kids age, and leave them with more time off.
Kids learn in completely different ways when they are homeschooled, and there is no reason to subject them to a five-day school week.
Find some valuable and interesting resources
One of the absolute joys of homeschooling is the ability to make it fun and interesting for your kids. This will also allow you to spend less time on lessons. This is because the children are already learning in leaps and bounds, provided they have access to learning aids and resources they enjoy.
Here is our abbreviated list of homeschooling materials we love using – hopefully your kids will enjoy some of them too:
I found these really helped me while homeschooling and working full time.
Let them do it on their own
The one major concern most parents have about homeschooling and working full time is time constraints.
In our minds, it goes like this: I have to find 8 hours in my day for work, and another 4 for school. That leaves us with only 12 hours to sleep, cook, clean the place, and actually relax. Impossible.
However, that's not how it has to be. You can overlap most of the work and school hours – especially if you teach the kids to do things on their own.
Autonomous learning is a whole other subject I'm not going to get into now, but I am going to point out that you don't have to make the snacks. Or clear away. Or tidy up. They can do it on their own.
Kids are able to do quite a lot for themselves, and now might be the right time to implement some proper self-sufficiency training. Teach them how to make themselves a snack, ask them to clear up, and so on – they might relish the opportunity!
Don't let it get to you
Finally, my last piece of advice has nothing to do with time management.
It has to do with mind management.
If you're like me and you like to work uninterrupted, you might have a difficult time adjusting to homeschooling. After all, there will be interruptions. The kids will have questions, they'll be fussy, they'll want to watch TV or play instead of doing work.
If you let all of this really bother you, your frustrations will soon get the better of you. And you won't be able to focus on your work, nor will you feel great about your homeschooling adventure.
I know it will be very difficult, but I urge you to teach yourself how to take it easy, and not allow either the interruptions or the tantrums to get to you.
Yes, work is important, school is important, but if you try to reframe the situations, you'll find you feel much better about any downsides that arise.
When the kids want a question answered while I'm in the middle of an email, and the interruption disrupts my chain of thought, I try to repeat the following:
I am grateful for the opportunity to work from home and the ability to keep my kids safe and educated. This burst of negativity only means there is something positive around the corner.
Try it – I hope it puts you in a better stuck-at-home mood.
Before we part ways
I do hope some of these tips will help you manage your homeschooling and working full-time schedule. If you have any other helpful insights, do let us know! We'd love to improve our routines even further!
About the author of this article
Julia is the mother of two girls and the dog-mom of two labradors. She has been working from home for three years, and homeschooling for less than one. She's a runner and a reader, and the maker of the best chocolate chip cookies ever. You can read more of her stuff on
Medium 
(at least until she finally finds her way around WordPress and sets up her own space).