Homeschooling isn't just about teaching; it's about exploring, discovering, and nurturing your child's curiosity. And when it comes to weaving faith, science, and education, the world of creation science homeschool curriculums offers a captivating journey through the wonders of God's creation.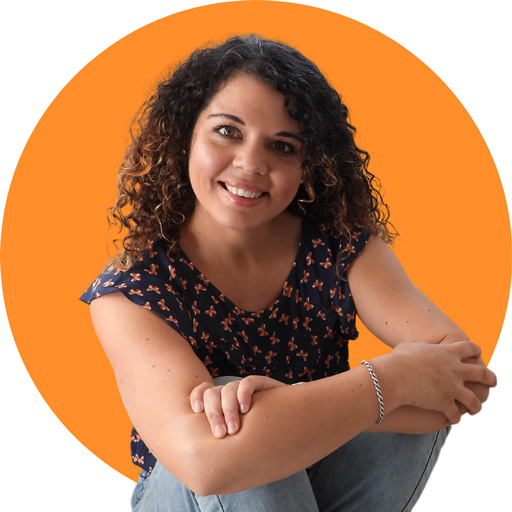 I hope you enjoy reading this blog post. If you want to do my course on how to homeschool, click here.
In this exciting article, we'll be your guides through some of the most remarkable creation science homeschool curricula available today.
We're strapping on our scientific goggles, opening our textbooks, and diving headfirst into:
1. Apologia: Where science meets faith, and textbooks come alive with interactive learning.
2. Answers in Genesis: Guided by Ken Ham's passionate creationism, we'll explore a curriculum that adapts to every learner's needs.
3. Generations Homeschool Curriculum: A curriculum that seamlessly blends science and faith, nurturing critical thinking skills.
4. Compass Classroom: A journey through Christian Classical and Charlotte Mason principles, delivered via captivating video content.
5. BJU Press: The perfect balance of online and hands-on learning, rooted in a strong commitment to creation science.
6. MasterBooks: A colorful adventure through God's creation, from oceans to fossils, all in captivating hardcover books.
7. Abeka: A popular choice that combines tradition with modernity, offering a comprehensive homeschooling experience.
Let's take a look at these exciting options below!
Affiliate links used in this article.
Apologia stands out as a highly acclaimed choice and arguably the top homeschool science curriculum available today.
It provides a comprehensive, Christian-based creation science program encompassing subjects such:
Biology
Chemistry
Physics
Astronomy
Anatomy & Physiology
Chemistry and Physics
Earth Science
Marine Biology
Zoology
This curriculum is carefully crafted to harmonize with a biblical perspective, presenting scientific concepts in a manner consistent with a literal interpretation of the Bible.
For families seeking a science curriculum that aligns with their Christian beliefs, the "Apologia" science program offers a favorable option.
Delivered primarily in book format  (but also with LIVE lessons and online video lessons), it features separate textbooks tailored to various scientific subjects.
These textbooks adopt an engaging conversational style and incorporate illustrations, diagrams, and hands-on activities to facilitate students' grasp of the subject matter (Apologia is well-regarded for its interactive and hands-on approach).
The curriculum is thoughtfully designed for self-paced homeschooling, complete with detailed lesson plans and clear instructions for the activities within each textbook.
In addition to the print materials, Apologia extends its support through supplementary resources such as audio CDs, online classes, and live webinars, catering to both students and parents using the curriculum.
For an in-depth review of Apologia, you can find a comprehensive evaluation here, or explore the Apologia website for more details.
Guided by the fervent creationist Ken Ham and developed by the Creation Science team, Answers in Genesis stands out as an outstanding homeschool science curriculum.
This curriculum offers an extensive array of resources, making it versatile for use across multiple age groups simultaneously.
What makes this program exceptional is its flexibility.
It accommodates children requiring a more simplified approach while also challenging those who are at an advanced level or possess special aptitude.
The curriculum package includes a rich assortment of manipulatives and supplementary materials, enhancing the learning experience.
In the realm of Christian homeschooling, Answers in Genesis ranks as one of the most frequently mentioned options, second perhaps only to Apologia, based on my online encounters.
To explore Answers in Genesis further, you can visit their website here.
Generations Homeschool curriculum shines as a great choice for creation science education.
Seamlessly blending scientific hands-on exploration with creationist principles, it offers a well-rounded understanding of the natural world and faith.
By emphasizing critical thinking, students examine scientific concepts through a creationist perspective, fostering a deeper appreciation for both science and faith.
Practical application solidifies learning as students apply creation science theories to real-life situations.
Generations harmoniously integrates science and faith, providing an affordable curriculum ranging from $150 to $250.
It's an excellent option for families seeking creation science-focused homeschooling that nurtures both scientific inquiry and faith-based learning.
This curriculum, rooted in Christian Classical and Charlotte Mason principles, is fully accessible online.
Primarily tailored to middle and high school students, Compass Classroom offers a comprehensive program covering all subjects except for math.
What sets Compass apart from other Christian homeschool programs is the captivating nature of their video content. Many of their videos resemble mini-films, skillfully designed to pique students' interests.
However, don't mistake it for an easygoing program; quite the contrary.
Compass Classroom is the brainchild of homeschooling parents and advocates, rendering it a robust and creationist curriculum worth recommending, especially for science.
For an in-depth review of Compass Classroom go here, or explore their program directly on their website here.
The BJU Press homeschool science curriculum offers extensive options for both online and offline learning.
For those who opt for the online route, parents can conveniently delegate teaching responsibilities to video lesson instructors, ensuring a guided and hassle-free learning journey (this includes accredited options).
Alternatively, parents inclined towards a more hands-on approach can make effective use of the teacher's manuals provided.
The workbooks accompanying this curriculum are not only highly engaging but also visually appealing with their vibrant colors, thereby bolstering student interest and comprehension.
BJU Press offers these subjects:
Life Science
Earth Science
Physical Science
Chemistry
Biology
Physics
(including Lab Kits and other science resources)
Whether families choose the online video lessons or prefer the hands-on approach with teacher's manuals, the BJU Press homeschool science curriculum promises a well-rounded and immersive learning adventure.
It seamlessly blends scientific knowledge with a Biblical worldview.
To delve deeper into the BJU Press homeschool science curriculum, consider exploring a detailed review here, or head directly to their curriculum offerings here.
Masterbooks, a top-notch creation science homeschool curriculum provider, offers an enriching educational experience for junior to high school students.
Their curriculum explores various aspects of God's creation, including:
oceans,
astronomy,
weather,
minerals,
caves,
fossils, and more.
These vivid, full-color hardcover books convey scientific facts and principles that reinforce the authority of God's Word as the Creator.
Established in 1984, Masterbooks has been a pioneering force in Christian education for over 30 years.
With a growing library of over 700 titles, they cover subjects from preschool to high school, spanning Bible, science, history, economics, art, and beyond.
What sets Masterbooks apart is its dedication to families seeking a biblical worldview.
Their materials are tailored to both parents and students, created by experienced educators. Each resource includes detailed lesson plans and activities, making it accessible for parents without prior teaching experience.
Masterbooks draws inspiration from the Charlotte Mason homeschooling method, emphasizing engaging, living books and character-focused education.
For those interested, keep an eye out for special offers from Masterbooks, as they occasionally provide discounts and promotions to enhance your homeschooling journey.
Also checkout a Masterbooks review here.
Abeka stands as a popular creation science homeschool curriculum choice, catering to parents aiming to provide their children with a comprehensive education within a home-based setting.
Established in 1972 by Arlin and Beka Horton, this Christian-based curriculum spans from kindergarten through 12th grade and boasts over 40 years of successful implementation.
Abeka combines traditional educational values with modern technology, offering interactive activities and digital resources to engage students in core subjects.
Parents appreciate the convenience of online book ordering and access to supplemental streaming videos.
The curriculum also includes quiz and test materials to help parents track their child's progress throughout the academic year.
While Abeka enjoys strong support, some families may opt for similar alternatives like BJU Press, which offers a comparable curriculum with a slightly more budget-friendly price tag.
For more information on Abeka, you can explore their offerings here or checkout an Abeka review.
Don't forget, if you're confused aobut homeschooling, look at this beginners guide to homeschool curriculum here.
Learn to Homeschool!
Interested in homeschooling but not sure where to start?
There are two valuable resources to explore, one at no cost and another with a $67 fundamentals course.
The $67 Course
If you're eager to elevate your homeschooling experience, consider enrolling in Rebecca Devitt's online Homeschool Parenting Program.
This comprehensive course provides you with essential strategies and techniques to ensure homeschooling success.
To discover more about the HPP, visit this link, and to enroll, click here.
The Free YouTube Channel
For an engaging glimpse into the homeschooling world and valuable tips for educating your children at home, be sure to join the How to Homeschool YouTube channel.
It offers a fun and exciting perspective on homeschooling. Explore the channel here, and remember to hit that SUBSCRIBE button to stay updated.
If you're not sure where to start, start with the following playlists:
You'll love it and find it helpful and entertaining! Discover the channel here.
The Bottom Line
In closing, the world of creation science homeschool curriculum offers a vast universe of knowledge, faith, and discovery. Whether you're exploring the wonders of God's creation through Abeka, mastering science with Masterbooks, or embarking on an educational voyage with Apologia, each curriculum we've explored brings its own unique blend of faith, science, and excellence to the homeschooling table. So, as you set sail on this academic journey, may your homeschooling experience be as awe-inspiring as the wonders of creation itself. Happy homeschooling!