As a homeschooling parent, you want the best for your child, including opportunities to socialize and make friends. You may be worried that homeschooling will limit these opportunities, but there are many ways to help your child socialize and build friendships. Whether you live in a rural area or a bustling city, resources and activities are available to homeschooled children. From homeschool co-ops and support groups to sports teams and community classes, there are plenty of opportunities for your child to connect with others and make friends.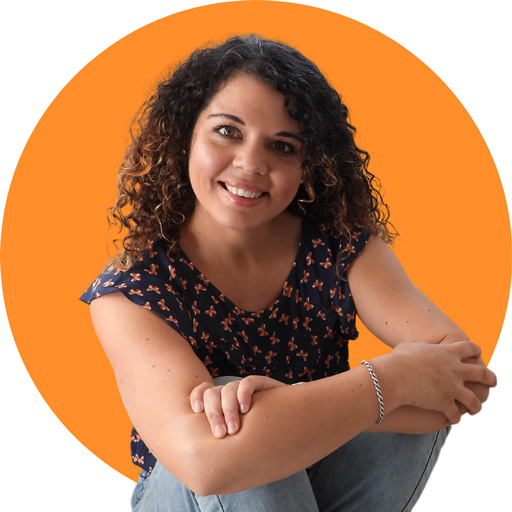 I hope you enjoy reading this blog post. If you want to do my course on how to homeschool, click here.
You can also use technology to connect with other homeschooling families and arrange playdates or virtual hangouts.
Remember, with a little effort and creativity, you can provide your child with the social connections and friendships they need to thrive.
In this article, we'll talk about ten different ways you can make friends, including:
getting to know your neighbors
joining a sports club
making friends with the kids at church
joining a homeschooling co-op
participating in your local homeschooling group
being friendly and listening more than you speak
joining a debating club
joining community classes
getting a job
making your family your friends
Let's get started and learn how homeschoolers can make friends!
We use affiliate links in our articles.
If you're homeschooled, you might wonder how you'll get to know others if you don't attend school.
You'll be glad to know that socializing when you're homeschooled isn't that different from socializing if you go to school.
While you may look in different places for friends, you can find a more diverse group of people to spend time with.
In a homeschool situation, the people you make friends with might be very old or young.
But this will give you a richer socializing experience and make you more able to interact with older and younger people when you graduate from your secondary years.
But let's dive in and take a closer look at where you can go to make friends when you're homeschooled.
1. Get to know your neighbors
A great way to make friends is to get to know your neighbors.
So many of us only wave or talk to one another as we come or go from our houses, but getting to know our neighbors on a deeper level can bring us richer relationships with the people we live closest to.
It almost seems a shame not to invest in that relationship when you're so close.
There are also advantages to making friends with your neighbors. First, your neighbors are always there, so you can help each other out.
If they need you to water their garden or feed their cat when they're away for holidays, you can help them out.
If you're missing a can of coconut milk for your Thai curry, you can ask your neighbors if they have one.
When I was homeschooled, our neighbors asked us to housesit for them, which involved getting the mail and feeding their cat or dog.
This also had additional benefits as we could ask them to look after our animals when we went away – and we usually had plenty of animals as a homeschool family!
2. Join sports clubs
If you join a sports club, you won't fail to make friends.
Because the nature of sports means people congregate in areas before the event, if you talk to people and smile, you'll probably make loads of friends!
If you're playing team sports, you'll find this is especially the case as not only do you spend time together, but you bond as you strategize to beat the other team. You also celebrate little wins here and there as you coordinate your play.
After the event, many sports teams socialize a little more to get to know each other better.
In addition to these benefits, you can get fitter, manage your weight, lower your chance of getting ailments, and improve your sleep if you play a sport. So, why not see what your local soccer team is up to?
3. Make friends with the kids at your church
Another great way to garner friends is to get to know them at your local church.
Church children are often polite and good influences, so they make great friends!
Church friends might also stay with you longer than you might find sports friends.
In addition, homeschoolers can find great mentors in the church who will seek to grow their faith and encourage them in their life journey.
These mentors might be a little older, which means social influences will be coming from those who are 'older and wiser.'
(You can also get more ideas about socializing homeschoolers by asking other homeschooling parents in your church. Ask them what social activities they do during the week and how often they do them. We used to try to socialize at least three times a week, and I understand this is about average for many home-educating families)
4. Join a homeschooling co-op
You can't go past a homeschool co-op if you want to make friends! Homeschooling co-ops are great places where families pool resources or participate in weekly courses together.
Whole families can even study together throughout the week and get to know each other even better.
Because classes are regular, this is a great place to meet other homeschooling families. Later, you'll have the opportunity to get to know them socially outside the co-op.
If you're not familiar with homeschool co-ops, watch the video below.
5. Participate in your local homeschooling group
There are many social groups (such as these Australian homeschool groups) for homeschoolers in our community that we often don't know about until we search for them.
I find the easiest way to find your local homeschooling group is to do a Facebook search for them. Why on Earth Homeschool has these instructions on how to find your local homeschooling group:
Go to Facebook.
Click on the search bar, type in your area, and then the word 'homeschoolers.' For example, if you live in Bowral, in the Southern Highlands, type in 'Bowral homeschoolers.' If you do so, you will find…nothing. So try 'homeschoolers Bowral'. Again you will find nothing. Try to think of the suburbs around you.
For example, Mittagong and Moss Vale are 5-10 minutes from Bowral. Again, nothing. Try a region like 'Southern Highlands homeschoolers.' And voila! You will get Southern Highlands Homeschoolers (of which I know half the homeschoolers! Go, guys!). You'll also get The Homeschoolers of the Southern Highlands. But, the problem is both these groups have less than ten members!
So, you also want to try the word 'home educators' in place of homeschoolers. When you type home educators southern highlands, you get the 'Southern Highlands Home Educators' group popping up. It has 69 members. Now you've hit the jackpot. If you connect with that group, you may also be able to connect to closed groups hidden from the public.
If you're not a fan of Facebook (and I completely understand!), you can do a quick Google search and see what you come up with.
Once you have a phone number and know one homeschooling family, you can ask them to introduce you to other homeschooling families. After this, there is no stopping homeschoolers from socializing!
Moms can also join the Made 2 Homeschool Community, a great place to learn, connect and grow in their homeschool journey. This is a community that I (Rebecca Devitt) am a part of. I contribute there, and we chat with community members throughout the week. It's a fun place to be a part of.
6. Be nice and listen more than you speak
Another great way to make friends, if homeschooled, is to be nice and listen more than you speak. Friendly people can't help but attract friends because they often give more than they receive.
One of the best ways to be loving is to listen more than you speak.
Because we all love the sound of our voice, a friend who is a good listener is rare. What a breath of fresh air it is to have a friend who is happy to listen to you thoughtfully without interrupting constantly.
Although we want our homeschoolers to be successful and make arguments coherently, we also want them to be socially aware and caring for those around them. We want them to put others first and consider their needs.
7. Join a debating club
You might consider joining a debating club if you're wondering how to socialize homeschoolers.
Debating clubs are a great way to make homeschooling friends because you have to work together in teams of two to four to make cohesive arguments against your debating opponents.
In addition, debating has many benefits, such as:
getting students to make cohesive arguments
requiring them to rehash their dodgy  arguments so they hold water more tightly
boosting their self-confidence
improving their public speaking skills
teaching them how to take good notes and
teaching them how to argue convincingly and graciously.
If there's no debating club near you, why not make one yourself? It's easy – all you need to do is think up a few debating topics, invite your friends (and perhaps advertise it publicly if you wish), and you'll have a solid base of friends coming to you!
8. Join community classes
In addition to the ideas above, if you live in a community, you'll find plenty of clubs, classes, and events happening weekly. You can often find details of these events in your local community, such as your council building, library, or community hall.
9. Get a job
Teenagers can make friends if they get a job. In an age where hard work isn't valued among youth, a job is a great way to develop perseverance and earn money!
It will also teach young adults new skills which they can sometimes use throughout their lives. Teens will soon begin to feel like they belong and are helpful to society, giving them a confidence boost.
Of course, a workplace can be challenging for homeschooled children as they exit the safety of home for the outside world.
For this reason, parents should carefully assess if their teens are ready to make this step and face potentially complex and harsh influences in their lives.
Many homeschoolers start with a part-time job for several years.
10. Make your family your friends
Don't forget your (extended) family!
Our family is often the best source of friends. However, sometimes we can be so caught up in making friends outside our family that we forget to have fun with the people we are closest to.
So why not take your parents on a 'friend date' and ask them if they want to go for a surf with you?
You never know – they might say yes!
Want to Learn About Homeschooling?
There are two great ways to learn more about homeschooling: one is free, and one is a $67 fundamentals course.
1. The Ultimate Homeschool Parenting Program
Transform your homeschooling experience and take it to the next level with our comprehensive online course.
Led by expert educator, Rebecca Devitt, you'll learn the strategies and techniques you need to make homeschooling a success. This program is packed with valuable resources, a personalized curriculum and an effective way to manage your time that will help your children thrive.
You'll have lifetime access to the course for just $67.
Sign up now and start your journey to a successful homeschooling experience!
2. The Free How to Homeschool YouTube Channel
Want something better than a homeschool blog? Look no further than the How to Homeschool YouTube channel!
This channel is designed to help homeschooling parents with expert tips, educational content and a wide range of resources.
Whether you're a seasoned veteran or new to the homeschooling world, you'll find something valuable on our channel. And the best part? It's completely free!
I know you're going to love the channel!
Why Homeschool?
Looking for a comprehensive guide to understanding the benefits of homeschooling and why it's the best choice for your family?
Look no further than "Why on Earth Homeschool"! This book takes an in-depth look at the reasons why homeschooling is an amazing option for families and uncovering the many benefits that are often overlooked.
Discover the benefits of individualized learning, flexible scheduling, strong family bonds and an opportunity for your children to thrive in a way that traditional schools cannot offer. This book will not only offer you the chance to understand the many benefits of homeschooling, but it will also provide you with insights and practical tips to help you make the best decision for your family.
Don't miss out on the opportunity to unlock the full potential of homeschooling with this comprehensive guide.
Order your copy of "Why on Earth Homeschool" today and start your journey towards an exceptional educational experience for your children.
So, About Making Homeschool Friends
There are many ways to help your child socialize and make friends, no matter where you live. Whether in a rural area or the heart of a bustling city, resources, and activities are available for homeschooled children. The options are endless, from homeschool co-ops, support groups, and sports teams to community classes. You can also use technology to connect with other homeschooling families, arrange playdates, or even virtual hangouts.
Don't let the fear of limited social opportunities hold you back from homeschooling. With a little effort and creativity and by exploring the resources available, you can provide your child with the social connections and friendships they need to thrive. So let's work together to help your child make lasting friendships and create a fulfilling social life while homeschooling.