Are you considering a BJU Press homeschool curriculum for your children? If you are, you're on the right track! I'm a massive fan of this program and the biblical worldview it gives students. This program is popular among home educators today, so I thought I'd give it a preliminary review and look at the BJU forum reviews other parents have made.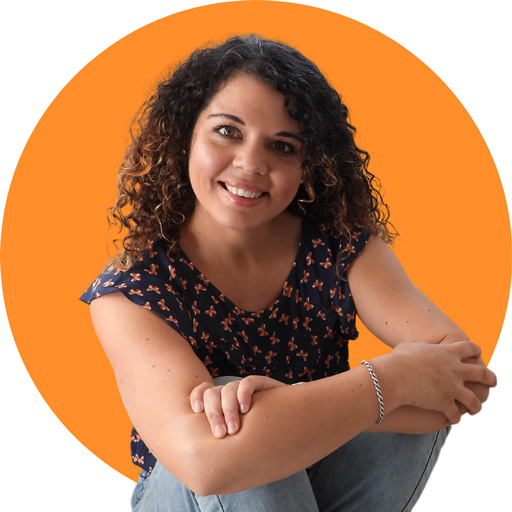 I hope you enjoy reading this blog post. If you want to do my course on how to homeschool, click here.
In this article, we'll cover:
What the BJU Press Program Is
The Advantages of a BJU curriculum (we'll use about 15 homeschool reviews to source our data from)
Additional FAQs about this program
There's a video review of the BJU homeschool curriculum below if you're not a fan of reading. But, for now, let's dive in and get started!
Some of the links in this post are affiliate links. 
What is the BJU Press Homeschool Curriculum?
The BJU Press curriculum is one of many Christian homeschooling curricula on offer for home-educated students today. Originally the curriculum was designed for Christian schools, but it has now been adapted to fit homeschools.
For this reason, BJU follows the traditional education (or school-at-home) model where you buy the material and sit your children down to do it as a teacher might in a school.
A BJU Press homeschooling curriculum teaches everything from a Biblical worldview. There is a 30-day money-back guarantee, and you can choose between an online or paper-based curriculum.
You have the option of paying for the curriculum in monthly installments, making the program more affordable if you want to start homeschooling now.
Children studying this program generally complete their work in around three hours on average.
The BJU curriculum also comes in an accredited form which will offer many parents peace of mind when it comes to doing the paperwork for school authorities.
Is a BJU Press Homeschool Curriculum Online or Paper-Based?
A BJU Press program offers both online and paper-based options. That is, parents can choose between an online and paper-based home education OR a purely paper-based curriculum.
As you can see, this curriculum isn't wholly online like the Monarch program. However, as a mom, I don't want my kids to be glued to a screen for longer than they have to be. For this reason, I like that it's not entirely online.
If you're a homeschool parent who's working from home, the online option might suit you better as it's less time-intensive for the home educators, as parents only need to put in less than an hour's work.
The Curriculum Itself
The BJU curriculum is a colorful and exciting prospect for students. I've reviewed a few of their programs and have been excited by the graphics, which have been thoughtful and thoroughly appropriate.
I saw this in the Math and the Focus on Fives Kindergarten Reading program they published.
The text has also been well-written and encourages students to think critically.
It introduces them to relevant concepts and gets students to grapple with the day's issues, tackling them head-on (especially in the Biblical Worldviews course)!
As a parent, it's exciting to see children being taught using this solid biblical worldview, which you rarely see in schools these days!
Curriculum Options
One really nice feature of BJU Press is that they offer so many different curriculum options.
You can buy the textbook version of their grade kits, textbooks for individual subjects for each grade, or access everything online through their Homeschool Hub.
Let's quickly go over what's included with each curriculum option.
BJU Press Grade Kits
The grade kits are one of their paper-based options and come in the traditional textbook format.
With the grade kits, you can purchase the student kit, the teacher kit, or the complete grade kit, which includes everything.
The student kit includes all the tests and workbooks for all subjects covered for that grade.
The teacher kit includes the answer keys and teaching manuals for all subjects covered for that grade.
They offer different purchasing options, so you aren't forced to pay for the entire kit if you don't need everything.
This is nice if you have multiple students using the same curriculum and only need to repurchase the consumable workbooks and tests.
BJU Press Subject Kits
If you would prefer only to purchase a few subjects instead of the complete grade kit, BJU Press offers subject kits as well. You choose which subject you want and which grade.
The kit includes the student workbook, teaching manual, tests, and answer keys.
If the subject has extra materials like manipulatives for math or things like that, those will also be included.
BJU Press Video Courses
A curriculum option BJU Press offers is video courses.
You can access these either online through their Homeschool Hub or purchase the DVDs.
With the video courses, students watch the videos and then work through the lessons at their own pace.
It's the same curriculum they offer via textbook, just in a video format so you don't have to do the actual teaching.
When you register for video courses, you'll also receive paper workbooks and tests for your student to work through as well.
Just like with their textbooks, you can purchase the curriculum by grade or by subject.
Advantages of a BJU Press Homeschool Curriculum (Reviews)
Video Instruction is Appreciated
A lot of home educators were very impressed with the video instruction. The videos were captivating and short enough so the children didn't lose attention and wander off.
The great thing about the BJU Press videos is that they are brief (many were only five minutes), and they demonstrate a point and then direct students back to their textbook.
This is opposed to an hour-long video in which children continually lose attention.
If you want a sample of the science video, this is below:
Shared Screens So Parents Can Log In and See What Their Children Have Done
The online system for students and parents is integrated to see everything their child has done. (Have a look at their free Homeschool Hub here.)
Parents can review their learners' grades and credit them for something the system may not recognize (such as a misspelled word).
The system updates straight away, so correct scores display immediately.
Bible-Based Curriculum is Appreciated
As a Christian, finding a curriculum that supports your Christian worldview and edifies your children is essential.
A few mothers appreciated the biblical worldview the BJU program teaches. (There are also many other great Christian options which you can find at this link.)
Is the BJU Curriculum Expensive?
Compared to other similar curricula, moms said the BJU Press home education curriculum is expensive – especially if you want the accredited version in your state.
If you buy the teacher's manual, the costs increase further. Many moms felt they had to buy the teacher's manual as some of the questions were unclear, and they thought they needed extra help to clarify the queries.
If cost is a big issue for you, you might want to check out free curriculum options here or the inexpensive Schoolhouse Teachers curriculum here.
Who would BJU Press Homeschool Curriculum be a good fit for?
Not every curriculum is right for every family.
Depending on your homeschool goals and schedule, the BJU Press curriculum may or may not be a good fit.
Here are the families who I think would get the most out of this curriculum:
You want to teach your child from a Christian worldview. If it's important for you to teach your faith alongside your child's schoolwork, this curriculum is a good choice.
You have a visual learner. If your child does well with videos and visually stimulating lessons, BJU Press' video courses would be a good fit.
You want something planned out for you. BJU Press does all the planning for you, and everything is laid out. All you have to do is follow along with the teacher's guide.
You want a curriculum you can stick with all the way through high school. There's nothing worse than falling in love with a curriculum and then having to switch because they don't offer it for higher grades. BJU Press offers a curriculum for pre-K through to high school, so you never have to switch.
You're looking for accreditation. Many homeschool curricula don't offer accreditation for their courses. If you're looking for the classes your child takes to be recognized by certain colleges or universities, using an accredited program like BJU Press is a good choice.
You want your child to work more independently. If you're a working homeschool parent or have your hands full with younger siblings, BJU Press' video courses would be a great fit. The videos do a lot of the teaching for you, so your child can work more independently and free up more time for you.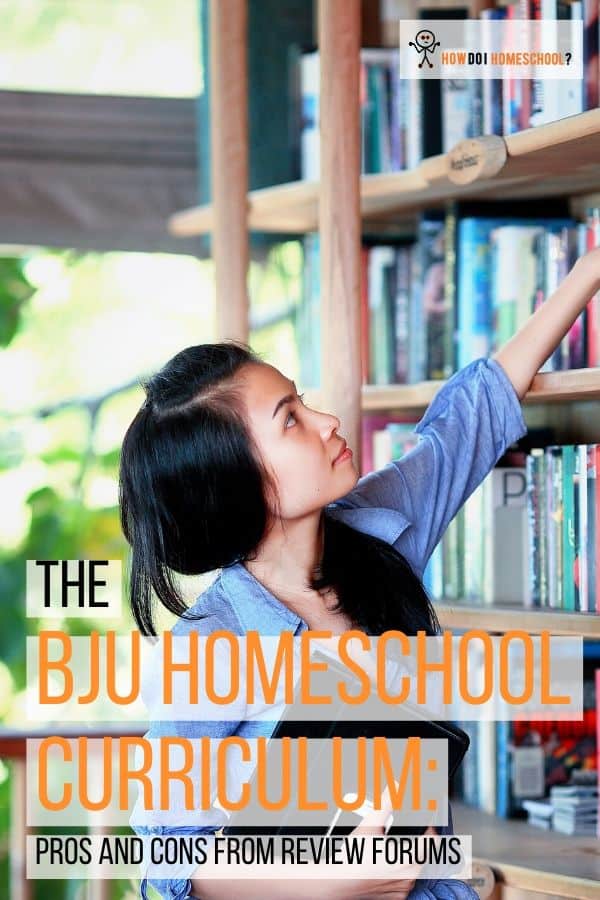 FAQs about a BJU Press Homeschool Curriculum (Forum Reviews)
This question is difficult to answer because it depends on your child's capacity.
That is, if your child is gifted, they may find the program is too easy.
However, if your child has learning difficulties, they may find it too difficult.
When looking at the comments on a BJU Press homeschool reviews website, I found remarks saying it was too hard and too easy!
BJU vs. Abeka (reviews forum sourced)
What is Better? Abeka or BJU?
Compared to Abeka, the BJU home education program is a bit of a favorite. Parents seem to like that the BJU videos are shorter (whereas the Abeka videos are relatively long). The curriculum is also quite media-rich.
An Abeka curriculum is more labor-intensive compared to a BJU curriculum. One mother said the BJU assignments were manageable, but the Abeka assignments were never-ending.
However, Abeka is a less expensive option than BJU, mainly if you include accreditation costs.
I also found parents were happier with the customer service at BJU Press.
Do they use Spiral or Mastery-Based Learning?
BJU Press generally uses spiral learning in all its courses. This means a student learns more about a topic each time it is reviewed and encountered.
In this way, they expand their knowledge and hone their skills on the topic.
Mastery-based learning is where students need to show they've mastered a topic before moving on to the next topic.
How Long are BJU Press Videos?
BJU Press videos are between 10 minutes and an hour. Students in younger grades have videos between 10-20 minutes. Students in older grades watch videos that run for around an hour.
What Denomination is BJU Press?
The BJU Press curriculum is closest to protestant Christian in denomination. This curriculum originated from Bob Jones University, which teaches reformed theology.
Is BJU Press Common Core?
No. BJU Press hasn't changed any of the curriculum material to align with Common Core standards. They don't support it or believe in common core.
But, BJU Press sometimes compares their standards with Common Core so parents can better understand the course, but they are certainly not Common Core.
Is BJU Press Challenging?
Yes. BJU Press is challenging and encourages children to think analytically. This comes through in all their material as they use many questions to help students analyze perspectives and apply what they've learned.
Is BJU Bob Jones?
No. BJU Press is no longer affiliated with Bob Jones University, although the curriculum originated in the university. That is why many people now mistakenly call it the Bob Jones University curriculum.
But, if you hear people referring to the Bob Jones University curriculum, they are talking about the BJU Press curriculum.
Who Owns BJU Press?
BJU Press is now owned by the BJU Education Group (BJUEG) in Greenville, SC. It is no longer owned by Bob Jones University, although the University was its founder.
What Grades Does BJU Press cover?
BJU Press has a curriculum for grades K3-12th grade. So not only can you stick with the same curriculum all the way through high school, but you can use it for all of your children.
Conclusion
After looking at quite a few BJU Press reviews, I think there are very mixed feelings about the BJU Press program. I get the feeling that you either love it or hate it. Some homeschool reviews were disastrously negative, and others were glowingly positive (I wholeheartedly fall into the latter category!). But, if I were to synthesize these reviews, I'd say the general gist is that BJU is an excellent Christian homeschooling curriculum.