Soaring with Spelling and Vocabulary is a daily spelling program that offers a unique and effective approach to learning. This review will explore the key features of Soaring with Spelling, including its independent learning setup, curriculum, and overall effectiveness. Additionally, we will examine some other Soaring With Spelling reviews and compare them to other popular spelling programs like All About Spelling.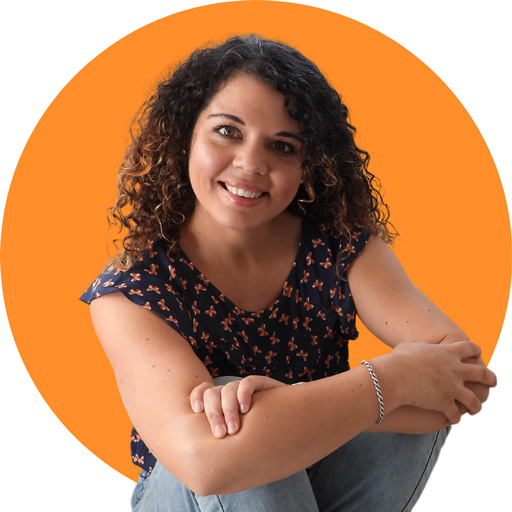 I hope you enjoy reading this blog post. If you want to do my course on how to homeschool, click here.
Let's get started.
Affiliate links used in this post.
Soaring with Spelling and Vocabulary at a Glance
Daily spelling program with eight separate grade levels (Level 1 to Level 8).
Emphasis on independent learning, allowing students to work at their own pace.
Structured into 36-week units, with one lesson completed each week.
Each level has a student worktext and a slim answer key for ease of use.
List words increase in complexity as students progress through the levels.
Engaging activities such as word matching, word searches, and rhyming exercises.
Built-in reviews every five weeks to reinforce learning and retention.
Suitable for both homeschooling and traditional classroom settings.
Workbook design includes spacious blanks with dotted guidelines for neat writing.
Affordably priced at $15.99 per grade level.
Received positive reviews from educators and parents for its effectiveness and user-friendly layout.
What is Soaring with Spelling and Vocabulary?
Soaring with Spelling and Vocabulary is a comprehensive program that spans eight separate grade levels, accommodating students from Level 1 to Level 8.
Its daily format allows students to work independently, fostering a sense of responsibility and ownership in their learning journey.
The program has a student worktext and a slim answer key, providing all the necessary resources for successful spelling and vocabulary practice.
Curriculum Highlights
The curriculum of Soaring with Spelling and Vocabulary is structured into 36-week units, ensuring a well-paced and systematic approach to learning.
Each lesson within a level comprises five days of tasks, making it easy for students to follow and manage their progress.
The number of list words increases with each level, challenging learners to master more complex vocabulary and spelling patterns.
Pros and Cons
There are several advantages and disadvantages I've noticed with this curriculum.
Pros
Independent Learning: Soaring with Spelling promotes independent learning, allowing students to progress at their own pace.
User-Friendly Layout: Its simple layout with manageable lists and worksheets makes it easy to follow.
Effective Curriculum: The structured curriculum spans eight grade levels, ensuring gradual growth in spelling and vocabulary skills.
Built-in Reviews: Regular reviews reinforce learning and boost student confidence.
Ample Practice Space: The workbook design offers spacious blanks for neat writing.
Budget-Friendly: At $15.99 per grade level, it is a cost-effective option.
Cons
Lack of Traditional Spelling Rules: Some traditional spelling rules are not included.
Limited Vocabulary Exploration: Vocabulary activities may be less extensive compared to other programs.
Limited Multisensory Approach: It primarily relies on visual and written exercises.
Limited Differentiation: May not offer extensive customization for individual learning needs.
No Online or Interactive Components: Lacks digital resources for tech-based learning.
Black and White: Lack of colorful graphics and high quality materials
Overall, Soaring with Spelling is an excellent independent learning program with some areas for improvement.
Empowering Activities for Learning Takeoff
Soaring with Spelling and Vocabulary engages students through diverse activities, promoting an interactive and enjoyable learning experience.
From word matching, word searches, and definition matching to rhyming exercises, unscrambling words, and finding words in lines of letters – the program offers a wide array of activities that cater to different learning styles.
These hands-on activities ensure students stay motivated and connected to their spelling and vocabulary practice.
Soaring with Spelling Reviews
A Testament to Success Soaring with Spelling has received positive web and video reviews from educators, parents, and students alike.
Users appreciate the program's independent learning setup, where students can progress at their own pace.
The manageable lists and worksheets for each weekday streamline the learning process, making it more organized and engaging.
Additionally, the built-in review every five weeks aids in knowledge retention and reinforces the learning journey.
Soaring With Spelling vs Other Curriculum
This spelling curriculum is similar to other programs that we'll discuss below.
All About Spelling vs. Soaring with Spelling
When comparing All About Spelling with Soaring with Spelling, both programs offer unique strengths.
All About Spelling focuses on structured rules and phonograms, providing a comprehensive understanding of spelling patterns.
In contrast, Soaring with Spelling prioritizes independent learning, empowering students to take charge of their spelling progress.
All About Spelling teaches using manipulatives making it a fantastic course for children who don't want to just learn out of a workbook.
Check out All About Spelling here.
BJU Press vs. Soaring with Spelling
BJU Press's spelling program is renowned for its high quality and comprehensive approach to mastering spelling through recognizing word relationships and structural patterns.
With grade-appropriate lists, students engage in word study, sorting, proofreading, dictionary skills, and writing activities.
In the primary grades, the word lists encompass high-frequency words, phonetic words, and challenge words with irregular spellings, while intermediate grades introduce syllable patterns and derivational suffixes.
Frequent assessments provide opportunities for self-assessment and retrieval practice, boosting student confidence and encouraging the development of God-honoring written communication.
BJU requires a teacher's manual. Whereas Soaring with Spelling only has a thin answer key making it easier for parents to use.
Although BJU Press's spelling program offers exceptional value, it should be noted that it is more expensive compared to the budget-friendly Soaring with Spelling and Vocabulary, which provides a highly effective independent learning experience across eight grade levels.
Other Programs
Soaring with Spelling is comparable to other programs you can look at below.
Abeka Book Spelling
Abeka's spelling program focuses on phonics-based learning and includes word lists and exercises appropriate for each grade level. It emphasizes repetition and review to ensure mastery of spelling concepts.
Evan-Moor Building Spelling Skills
This program by Evan-Moor features 36-week units with spelling lists and exercises aligned to grade levels. It includes interactive activities to engage students and improve their spelling abilities.
Rod and Staff Spelling
Rod and Staff's spelling program emphasizes phonics and word patterns, presenting students with sequential word lists and exercises for gradual progression.
The Free Youtube Channel
Also, make sure you join the How to Homeschool Youtube channel, which will give you a fun and exciting look into the homeschool world and help homeschool your children. Check out the channel here, and don't forget to SUBSCRIBE.
If you're not sure where to start, start with the following playlists:
You'll love it and find it helpful and entertaining! Discover the channel here.
Conclusion
Overall, Soaring with Spelling and Vocabulary is an affordable homeschool spelling program, propelling learners to new heights in language proficiency, one word at a time. Its independent learning structure, engaging activities, and systematic approach make it a top choice for educators and parents seeking to equip their students with strong spelling and vocabulary skills.