With the cost of home education already high in many families, the appeal of a free homeschool curriculum program is significant. Indeed, free online curricula have been the difference between many families choosing (or being able to) homeschool at all!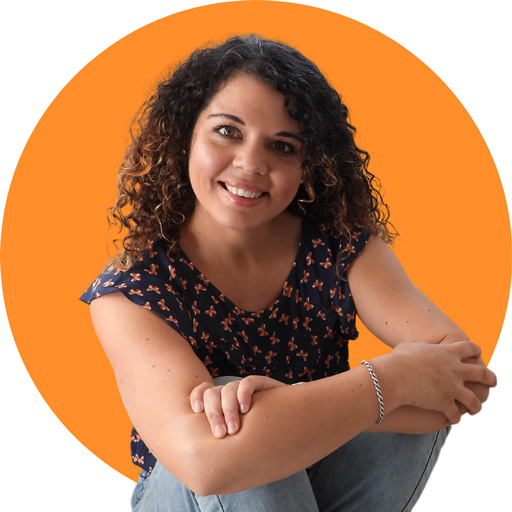 I hope you enjoy reading this blog post. If you want to do my course on how to homeschool, click here.
Of course, the worry is that a curriculum you don't pay for isn't worth anything. But, I've seen some excellent curricula produced because eager teachers and parents want to make home education available without curriculum cost being so much of an issue (the Easy Peasy program is an example).
Personally, I'm thinking of using a free curriculum as part of our eclectic homeschool program because the options available today are so good. In addition, using a free program means I'll have more money to do other things like go on memorable excursions and field trips with my children. So this is very appealing to me.
The free homeschool curriculum packages we'll look at on this page are:
Free Classical/Charlotte Mason Curriculum – Compass Classroom
If you love classical and Charlotte Mason education, Compass Classroom is offering many lessons for free (check them out here)! They also offer one-month free access to ALL of their courses and program. Their courses are really entertaining and educational, so check them out here.
(Actually, I'm doing their free Latin lessons myself now!)
PS: Watch the video below for a quick (and FUN) look at these free homeschool curriculum packages!
Some of the links in this post are affiliate links. This means if you click on the link and purchase the item, I will receive an affiliate commission at no extra cost to you.
10 Free Homeschool Curriculum Packages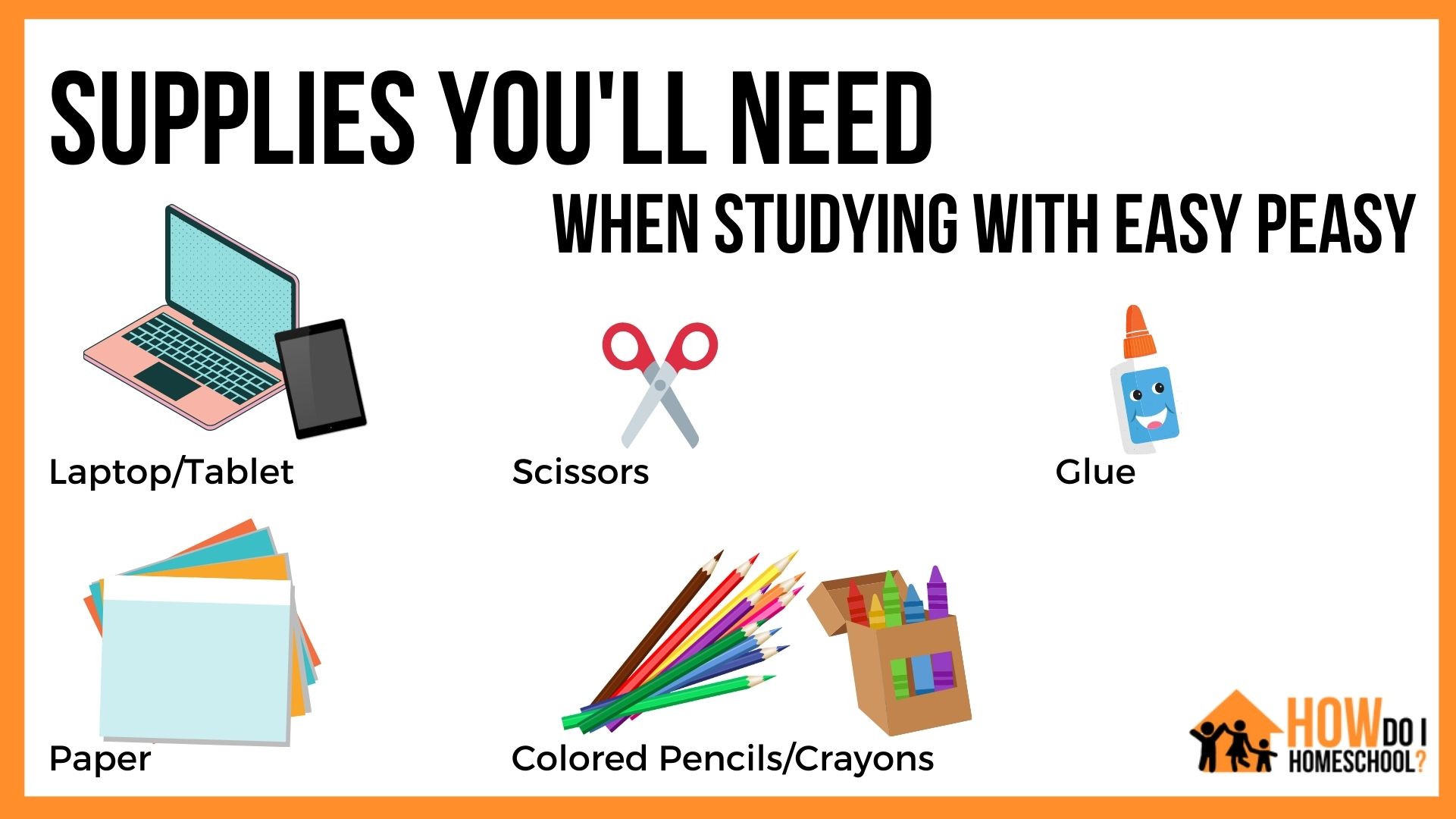 Easy Peasy All-in-One is probably the most popular free Christian homeschooling curriculum options available today. Written by a Christian mom who selflessly desired to make home education affordable, this program is easy to follow and is an eclectic mix of home education methods.
Boasting a complete curriculum from K-12, Easy Peasy also has different subjects written constantly by other generous parents. In my opinion, this is one of the best free programs you'll find today. Read more about EP at this link.
If you're a fan of the Charlotte Mason home education method, Ambleside Online is a good option for you. Complete with thousands of links to relevant resources and free books, this curriculum gives you a detailed schedule and lots of information.
There are also many forums where parents who use Ambleside talk about their questions about the curriculum. This free homeschool curriculum is, I believe, the best curriculum for CM fans today. This is evidenced by many of today's CM curricula being founded on Ambleside Online materials.
Note: Some parents struggle with all the reading they have to do aloud. For this reason, some Charlotte Mason home education families use Audible to cut down on the amount of reading they have to do. It's also a good option for parents who might get a croaky voice after a while and want the reader to take over. You can try it for free for one month to see if it suits your family.
If you're open to a CM curriculum that's not free, check out the other Charlotte Mason curriculum options here.
If you love the theological steadfastness of the Puritans, the Puritans Homeschool is a great free option for your homeschool. This program is produced by the Puritans Network and is a homeschool program based on Puritan thinking.
Please note that this curriculum isn't a complete program; you won't find all the subjects covered. However, you will get solid reformed Christian teaching and many good books from this resource.
An Old Fashioned Education offers many free homeschool curriculum printables. As a compendium of curricula, literature, and textbooks, this website gives parents a great list of free resources they can use to supplement other free curricula or resources they're using.
Many of the resources on this site are from the public domain (meaning they were printed before the 1920s and are now free of charge as they've run out of copyright).
Having found almost too many free home education resources, the author created her website to organize the free resources.
They are now in a useable, ordered pile. This seems like a problem most home-educating parents might face – especially if they're figuring out their own specialized curriculum.
So, An Old Fashioned Education provides a good resource that shouldn't overwhelm us (compared to if we were to go looking for free resources ourselves).
Many of the books are also living books, as the author is a fan of the Charlotte Mason method.
While I'm not thrilled with the prospect of an education that's all online, a free online homeschool curriculum is what many people are looking for these days. And The Khan Academy gives you this.
The great thing about Khan Academy is that you can track your progress as you go. You can see the problems you're struggling with and the ones you're breezing through. That's almost unheard of in a free homeschool curriculum package!
I've used a few videos from this site and always found them interesting and educational. However, like many secular curricula, they don't have a Christian worldview or values, which will be off-putting to some parents.
Like the Khan Academy, Hippo Campus is another broad video collection targeted at high-school and college-level students. They boast over 7,000 videos (with links to the Khan Academy) in 13 subject areas. In addition, Hippo Campus is an open resource for public learning (meaning you don't need to log in to access the content).
This is also a secular curriculum funded by Google Grants and the Bill and Melinda Foundation (as you can see on their 'About' page).
Because I'm a big fan of Classical education, I decided to include this link to a classical education curriculum for free.
Like Ambleside, you may get many past copyright books for free online. But, you may also need to buy many. It depends on what you decide to purchase. Like Ambleside, you can get many books on audio from Audible (affiliate link). To see if you like it, you get the first month free here.
If you're open to other classical curricula options that are available for a price, head to this link showing five classical curriculum options.
If you're keen to start home educating your little ones at an early age, Little House Kindergarten might be the curriculum for you. This program is funded by the generosity of parents who use the curriculum and pay what they can (meaning you don't need to pay at all if you can't afford it).
Created by a teacher turned homeschool mom, this program is used in homeschools, kindergartens, and other small schools worldwide.  It is based on U.S. standards and is downloadable in a PDF format, meaning you don't have to expose your kids to too much screen time to get free education for them.
Catholic authors wrote Mater Amabilis with the desire to 'encourage other Catholic home educating parents in the Charlotte Mason method of education'. The curriculum is more of a structured CM style (instead of a method that's just 'influenced' by CM ideas).
Each level has its own set of materials, although parents can move their children up or downgrades depending on where they're at educationally.
Freedom Homeschooling offers a compendium of links to free homeschool curriculum options (like An Old Fashioned Education). For instance, if you need some supplementary math, head to their math curriculum page and scroll down the list of resources.
Because so many home educators are Christians, this program also indicates explicitly Christian-based curricula, making things easy for Christians who want a purely Christian curriculum.
Cost of Home Education and How a Free Homeschool Curriculum Reduces It
In the article, the Cost of Home Education, we go through the average cost of home education in the United States. By looking through a series of articles, I've roughly calculated my homeschool might cost around $2,000. But, this cost would include a bought curriculum which takes up a significant portion of the budget.
Be aware that home education costs can vary considerably, and, as the video below indicates, it can be very cheap ($0 ) or expensive, depending on the amount of work you're willing to do yourself (and the free resources you're ready to track down and use).
Free Resources for Homeschool
I recently compiled a page with paid and free and paid homeschool resources. You can check it out here!
Learn to convert PDF to PowerPoint.
Conclusion
Although home education costs are high and we have to give up a lot to educate the ones we love, a free homeschool curriculum can be a sweetener we hadn't foreseen. With an array of good options to suit your chosen educational style, there are a few reasons the right free program wouldn't work for your family. Also, with online support through many Facebook groups today, a free program can easily be troubleshot if there's a problem with the coursework. Finally, because there are so many curricula available, you can easily supplement it with material from another curriculum if you're not happy with one subject area. In my opinion, a free program would be a good option for many families.