Welcome to the homeschool resources page at How Do I Homeschool. This page is designed to help you gather resources to supplement your homeschool, and make an eclectic curriculum with various paid and free homeschool resources.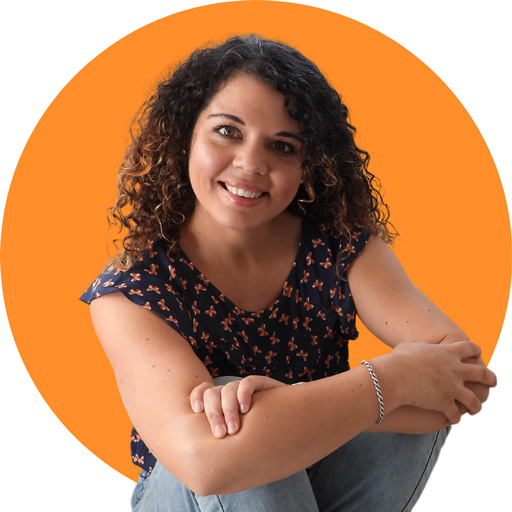 I hope you enjoy reading this blog post. If you want to do my course on how to homeschool, click here.
On it you will find the following:
General Resources for Homeschool
History
Science
Music
Art and Craft
Design and Photography
Woodwork
Cooking
Writing
Bible Study
Business
Sports and Outdoor Education
Fun Resources for Homeschool
Online Homeschool Resources
Resources for Homeschool Parents and
Free Resources
Hope you find it helpful!
This page contains affiliate links.
Curriculum
This page has many resources for homeschool, but no curriculum options. If you want a curriculum, head to the Curriculum page below.
Best Homeschool Resources Generally
Discount School Supply – Budget Homeschool Resource
Offering you insane discounts throughout the year, the Discount School Supply shop helps you buy fun stationery supplies, manipulatives, homeschool room furniture, and even budget bundles to make school supply shopping fun and affordable.
Teach Them Diligently – Christian Homeschool Conference
Homeschool parents need encouragement! So what better way than to join other like-minded homeschooling parents at a conference. Teach Them Diligently has been running Christian homeschooling conferences for over ten years. They offer discipleship and encouragement for new homeschool parents and encouragement for all attendees.
Masterclass – Learn from Famous Masters in Their Fields
Masterclass is an excellent way to add fun to your homeschool classroom. Not only is Masterclass a website that offers you a choice of almost every subject, but the instructors are absolute masters in their fields. So, you can learn the art of home cooking from Alice Waters, fashion design from Marc Jacobs, and beat-making from Timbaland.
Our Journey Westward – Charlotte Mason Classes
Inspire a love of learning in children with these Charlotte Mason classes. These classes make the educational process fun for children – and parents! Parents can also learn advanced homeschooling skills through masterclasses from Our Journey Westward.
Save Dollars Stores – Find Everyday Discount Resources for Homeschool
Aside from curriculum, this website offers you all the homeschooling resources you will need, including discount stationery, art supplies, jewelry-making gear, pottery supplies, educational games, journals, and sewing gear! And the best part is they offer free shipping with all purchases!
Simpliv – Budget classes
Online courses can be pretty expensive – but not with Simpliv. This platform offers self-paced courses at affordable prices. Learn plant propagation, photography, marketing, mathematics, and thousands of other programs! Lessons come with lifetime access, meaning you can re-use this homeschool resource with all your children.
Second Sale – Find Used Homeschool Books
If you don't have a big budget, and you're happy to buy a used curriculum, check out Second Sale. This company sells plenty of used homeschool curriculum you can pick up at rock-bottom prices. They include big names like BJU Press, Saxon Math, Memoria Press, and Alpha Omega's Lifepac and Horizons curricula.
History Resources
Notgrass History – Christian History Curriculum
Many children find History a boring subject. So it's crucial to find an engaging course – and that's where Notgrass comes in. Many people think Notgrass is the best homeschool history curriculum around today.
The program is such a favorite as it encourages hands-on learning into what is usually a dry subject. Notgrass also incorporates creative writing and literature studies into lessons, making for a fun and dynamic experience.
Kids Discover – History, Science & Social Studies Resources
Enter a world of the Incas. Or if you prefer, Ancient Egypt. Learn about the Pioneers, or discover how electricity works. Kids Discover offers over 1,000 courses to explore. The program gets great reviews and is definitely worth a look. You can also sign up for free to try before you buy. 
Science
Groovy Lab in a Box – STEM Kit Resources for Homeschool
With Groovy Lab in a Box STEM package, children will receive boxes full of everything they need to learn about and do hands-on science, technology, engineering, and mathematics (STEM) experiments for ages 8+. Also, if you have slightly nerdy kids, you'll love their gift store, which offers quirky STEM-focused gifts for that hard-to-buy child.
Apologia Science – Creation Sceince Homeschool Resource
Many Christian homeschooling parents are looking for a Science curriculum that doesn't teach secular ideals, but instead teaches Biblically sound creationist principles. They also want a homeschool science curriculum that will teach children how to defend their beliefs biblically and scientifically. And that's what Apologia Science specializes in!
Apologia gets amazing reviews and is probably the best homeschool resource for science in high school today.
Music Resources for Homeschool
eMedia Music – Piano
Learn singing, guitar, or piano using software from eMedia Music. They'll send you a set of CD-roms, so you can keep using the course for each child you have.
They offer special prices for homeschoolers, so make sure you check them out!
Learn and Master Courses – Resources for Homeschool Music, Dancing, and More.
Learn and Master also offers a set of CD-roms, only they offer a larger selection of courses including piano, drums, multiple guitar courses, and dancing.
The idea is not just to learn a little bit of the subject (e.g. piano), but to master the subject for proficiency.
Learn and Master also offers special homeschool courses at a reduced rate.
ArtistWorks – Advanced Music Courses
Are your children past the beginner musician stage? Find advanced online music lessons from master musicians, such as Jared James Nichols, Sierra Hull, and Noam Pikelny, with ArtistWorks. Offering self-paced courses and certificates, you can also check out their free sample lessons before buying!
Squilt Music Appreciation – Music Appreciation Course
Perhaps you love music and want your kids to love it too. Maybe you never really got into 'music appreciation,' but you want your kids to get into it. Then SQUILT (Super Quiet Uninterrupted Listening Time) is for you. SQUILT teaches children to listen attentively and focus on the essential elements of music: rhythm, tempo, dynamics, instrumentation, and mood. Grow your children in the habit of listening so they can learn to appreciate music as it should be appreciated!
Art and Craft
Green Kids Craft
Fall in love with hands-on learning with these fun craft boxes for kids. Green Kids Craft brings learning alive by incorporating art, science, and other subjects in their subscriptions boxes. They offer boxes for kids 3-10-years-old. Boxes contain 4-6 projects. Check them out below.
Blick Art Materials – Discount Resources for Homeschool Art
Blick is a place to find good-quality art materials at discount prices. Hosting continual sales, Blick Art Materials is the perfect place to browse if you're a homeschool parent who needs to save some money.
Woodwork Guild of America
Woodworking has become a favorite subject with homeschoolers, especially as many are at home and are learning to be handy with their parents. A good way to enhance these skills is to join the Woodwork Guild of America. The guild will teach homeschoolers how to polish up their skills and do things like a pro.
Knit Picks – Handicrafts Homeschool Resource
Handicrafts have become a popular activity among homeschool students as they learn how to sew, knit, and crochet. Knit Picks can help you with this, offering great homeschool resources like books on handicrafts and sewing resources. They also have a special LEARN section where you can learn about handicrafts, like how to knit.
Design and Photography
CreativeLive – Learn the Fundamentals of Photography
If your children love cameras and want to know more about capturing a perfect shot or taking better family photos, get them onto CreativeLive. I completed their Fundamentals of Photography course and learned so much!
Learn and Master
Learn and master piano, guitar, photography, ballroom dancing, and more subjects with Legacy Learning Systems. This program offers special homeschool piano and guitar courses, so make sure you check them out below.
Woodwork
If you're someone who doesn't want to find all the knitting yarn, pick a pattern and gather the right tools for the job, Annie's knitting program is the one for you. Annie's will send you a box of knitting or crochet supplies so you can make a beautiful blanket, bag, tea towel, or whatever you like. Check out Annie's knitting boxes below.
Cooking
Kids Cook Real Food – Cooking Curriculum
If you're not a natural at cooking but want your kids to learn this great life skill, why not get your kids involved with Kids Cook Real Food? This course is designed with homeschool students (and their parents!) in mind. This curriculum is affordable and encourages children to cook delicious food while making healthy food choices along the way.
Writing Resources for Homeschool
WriteShop – Writing Resources for Homeschools
Do your children struggle with writing. Do you find it challenging to teach them? WriteShop is an exciting, homeschool writing program with daily, easy-to-implement activities. This program gives parents the resources and information they need to teach their children a love of writing.
Bible Study
Not Consumed – Resources for Homeschool Bible Study
Homeschooling can be all-consuming sometimes. But, it doesn't have to be! Not Consumed helps create homeschools that are marked by solid faith. Help prepare your family for life outside of homeschool with these resources.
Business
Masterclass – Business and Leadership
Learning business can be dull and uninspiring – unless you have the right teacher. Enter Masterclass! Learn everything from strategizing, leadership, communication, journalism, advertising, sales, and persuasion from Masterclass!
Sport and Outdoor Education
The Skills – Sports Curriculum Resources for Homeschool
Do you have a child who loves sport? Then, make your homeschool the place to be by getting them onto The Skills. Here they'll learn sport tips and techniques from world-class athletes like Michael Phelps, Maria Sharapova, and Alix Klineman.
Think Outside Boxes – Nature/Outdoor Education Gear and Resources
If you have a child who loves Scouts or Girl Guides, Think Outside Boxes might be just the thing for your family. I say family because these boxes have challenges to do as a family so you can get into nature alongside your child. The kits contain 3-5 pieces of quality outdoor gear, water-resistant resource cards, educational booklets, and hands-on activities. Each month delivers a box with a different theme, making every box just as exciting as the last!
Fun Resources for Homeschool
Montessori Services – Montessori Toys and Tools
Find fun and highly educational tools at Montessori Services. They offer every kind of educational toy in the Montessori field including pouring and transferring, washing and cleaning, polishing, woodworking, sewing and weaving, food preparation implements, manipulatives, yard and garden materials, and practical life books.
Clixo by Toyish Labs – STEM Homeschool Resource
Clixo is best described as STEM crossed with Lego. It's a fun toy to enjoy, but it also has many educational applications, including encouraging thinking with your hands, informal play learning with your hands, mindful engagement, and a nurtured curiosity. There are challenges and projects you can complete while you use Clixo. So if you want a homeschool resource that is fun, engaging, and a little more informal, check out Clixo
Creation Crate – Electronic Goodies Building Crate Bundle
Creation Crate is one of the most exciting homeschooling resources as they send you a goodies box with all the components you need to build a robot, FM tuner, Audio Visualizer, Mood Lamp, and so on. Children can start at age seven as projects get progressively more challenging. So if you have a child who loves to tinker, Creation Crate is for them!
Womple Boxes – History, Geography, & Science Fun Subscription Boxes
Explore a country and its culture with Womple Boxes. Womple sends monthly subscription boxes, and children can explore different countries through story-telling and STEAM activities. These stories and activities encourage deep thinking and imagination. Womple is a great homeschool resource! (Only ships to America.)
Best Online Resources for Homeschool
Schoolhouse Teachers
Schoolhouse Teachers is a great choice for homeschool parents with multiple children as they offer an online curriculum for the whole family at the same low price.
Resources for Homeschool Parents
Charlotte Mason Home Education Series
Get free PDFs of all Charlotte Mason's Home Education Books from Ambleside, or buy them in a book version below.
FREE Resources for Homeschool
Easy Peasy All-in-One
Easy Peasy is a free online homeschool curriculum. It is probably the best free program available and a great option if you're looking to supplement your child's homeschool curriculum.
Free Homeschool Curriculum Options
There's plenty of options if you're looking for free curriculum resources for homeschool. You can find all of them below.