Introducing the "Spirit of Truth" Catholic curriculum, an educational program that provides students with an immersive and comprehensive exploration of the Catholic Faith. Unlike conventional textbooks, this curriculum breaks the mold by offering a full year's worth of diverse and engaging lesson plans, purposefully designed to create an active learning environment that captivates students while enhancing their knowledge retention.
Let's dive in and take a closer look at the program.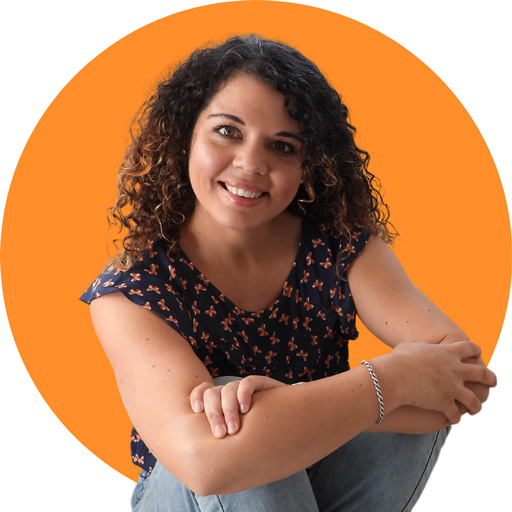 I hope you enjoy reading this blog post. If you want to do my course on how to homeschool, click here.

What is the
Sophia Institute for Teachers Spirit of Truth
The Sophia Institute's "Spirit of Truth" program is a comprehensive and immersive educational journey through the Catholic Faith, specifically tailored to engage students and foster a deep understanding of their spiritual beliefs.
Unlike traditional textbooks, the Spirit of Truth curriculum offers a year of varied lesson plans that create an active learning environment, capturing students' attention and improving knowledge retention.
One of the big features of the Spirit of Truth program is its commitment to affordability.
Is the Spirit of Truth Institute for Homeschools or Schools?
The "Spirit of Truth" curriculum by Sophia Institute is primarily designed for schools, including Catholic schools and religious education programs.
While it offers engaging and interactive lesson plans suitable for teachers in a traditional classroom setting, it may also be adapted and used by homeschooling families if they find it suitable for their needs.
However, it is important to note that the program's main target audience is educational institutions and teachers seeking to provide a comprehensive and faith-based Catholic education to their students.
What's Unique About the Spirit of Truth Sophia Institute
The uniqueness of the Spirit of Truth program stems from several key aspects:
Engaging Lesson Plans
The curriculum is designed to keep students engaged throughout the school year.
Each day's lesson plan is interactive and teacher-led, incorporating various elements such as vivid sacred art reflections, stories of the saints, games, role-plays, and critical thinking questions.
This diversity of content aims to help students remain captivated and active participants in their learning.
Meaningful Encounter with Faith
Spirit of Truth covers the breadth of the Catechism in a rich and age-appropriate manner.
It presents the teachings of the Catholic Faith in a way that resonates with students from diverse backgrounds and varying levels of familiarity with the religion.
This inclusivity aims to allow each student to have a meaningful encounter with their faith, regardless of their prior knowledge or experiences.
3. Fosters Personal Spiritual Journey
While understanding the tenets of the Faith is crucial, Spirit of Truth tries to go beyond mere comprehension.
The program emphasizes the importance of students internalizing the teachings and applying them to their daily lives.
By encouraging reflection, the curriculum helps students explore how the principles they are learning are relevant to their own lived experiences, enabling them to grow spiritually and align their actions with their beliefs.
4. Ongoing Support for Educators
Recognizing the significance of well-supported educators, the Sophia Institute provides continuous assistance to those using the Spirit of Truth curriculum.
Each school or institution adopting the program is assigned a master teacher who conducts a live webinar to introduce the curriculum to the staff.
This teacher remains available as a valuable resource throughout the year, offering support, answering questions, and sharing ideas to enhance the teaching experience.
Additionally, the availability of supplemental online resources, such as Sunday Gospel lessons, Liturgical calendar content, and lessons on current events, ensures that the content remains fresh and relevant to students.
Alternatives to Sophia Spirit of Truth Institute
The lack of reviews for this program may make people wonder about the effectiveness of the program as I did.
Here are some Catholic homeschooling curriculum options similar to this homeschool program.
Setonis a well-established Catholic homeschooling program offering a comprehensive and faith-integrated curriculum for grades Pre-K through 12.
Founded in 1980, Seton provides structured lesson plans, textbooks, and materials to guide parents in educating their children at home while emphasizing character development and spiritual growth.
With a strong focus on Catholic values and academic excellence, Seton Home Study School is a popular choice for families seeking a faith-based homeschooling approach.
Kolbe Academy is a Catholic homeschool program that offers classical education with a strong emphasis on the Catholic Faith.
They provide lesson plans, textbooks, and online resources for parents to use in educating their children at home.
This Catholic homeschool program follows a classical approach to education and provides a structured curriculum that integrates the Catholic Faith throughout various subjects.
They offer personalized lesson plans and guidance for parents.
Catholic Schoolhouse is a classical Catholic homeschool co-op program (designed to be a supplement) that offers a curriculum designed for families to use at home.
It includes memory work, fine arts, science, and hands-on activities, all integrated with Catholic teachings.
Our Lady of the Rosary School provides a Catholic homeschooling curriculum that emphasizes traditional academics and religious education.
They offer materials, lesson plans, and support for parents teaching their children at home.
CHC provides a Catholic homeschooling program with a focus on the Catholic Faith and a gentle, flexible approach to education.
They are not a boxed homeschool curriculum but offer lesson plans, textbooks, and resources for parents.
St. Thomas Aquinas Academy offers a classical homeschool program that includes religious education courses and other subjects.
Their curriculum aims to promote a strong Catholic identity and academic excellence.
Frequently Asked Questions (FAQs)
Who writes their textbooks?
All textbooks and materials offered by Sophia Institute for Teachers are written by veteran Catholic school teachers with advanced degrees.
These materials undergo rigorous testing in classrooms and are reviewed by leading academics before publication.
Do they need anything else to use Spirit of Truth?
For grades K-5, all that's required is a teacher's guide for their use and student workbooks for each student.
In grades 6, 7, and 8, it is recommended that each student have their own copy of the Bible as well.
Sophia Institute for Teachers also provides additional online supplementary materials to complement their teaching experience.
Do they offer online resources or support?
Yes. Once adopting the Spirit of Truth religion textbook for a school, they assign a dedicated Sophia Institute master teacher for the life of the program.
This master teacher provides the faculty with a free live training webinar and remains available via email to address any questions or provide advice.
Schools may also purchase additional webinars offering background knowledge on the Faith and teaching strategies.
Sophia Institute for Teachers also supplies fresh classroom materials to teachers each month, including free lesson plans on the Sunday Gospels weekly and monthly lesson plans that help students apply Catholic principles to current events.
Teachers gain access to their curriculum exchange, and all the sacred art included in the books is available in their digital art library.
How can one review Spirit of Truth to decide if it's right for their school?
Interested parties can view sample units on their website and request review copies by emailing them directly.
Additionally, they encourage scheduling a live tour to witness how Spirit of Truth comes to life in the classroom.
What if teachers don't have strong theology backgrounds? 
No. The Spirit of Truth has a comprehensive yet modular lesson plan format, designed to be used successfully by experienced theology teachers and those with minimal theological background.
All readings, handouts, activities, and assessments are ready to go, ensuring students receive a complete understanding of the Faith, even if their teacher is learning alongside them.
Teachers often report how well Spirit of Truth enhances their own understanding of the faith and enriches their spiritual life.
How Do Parents Get a Sample of This Curriculum?
Access will be given to an online folder containing PDFs of all grades for review.
If desired, additional hard copy samples can be purchased at regular price and may be returned within 90 days for a full refund if the school decides against adoption.
To request sample sets, interested parties can email them at [email protected].
If you're eager to know more about homeschooling and are new to this whole home education thing, jump over to my YouTube channel, where a treasure trove of homeschooling wisdom awaits.
From practical tips to curriculum reviews and more, you'll love it!
For those wanting an engaging guide to homeschooling, look no further than my Homeschool Parenting Program.
This online course will equip you with the knowledge, strategies, and confidence to navigate the exhilarating world of homeschooling like a seasoned pro.
Enroll today and unlock the door to extraordinary educational possibilities.
Conclusion
I would love to see some reviews of the Spirit of Truth Sophia Institute on the web. The program seems to offer an affordable solution for Catholic homeschool curriculum. The ide is to help students integrate the Institute's teachings into their daily lives, fostering personal growth and spiritual development. They focus on engagement, inclusivity, and ongoing support for educators.