As homeschooling comes to an end, graduates step into a world of possibilities. Homeschoolers are known for being hands-on, creative, and entrepreneurial, which opens the door to exciting careers. In this article, we'll explore ten rewarding homeschool careers perfectly suited for homeschoolers, highlighting their ingenuity and passion.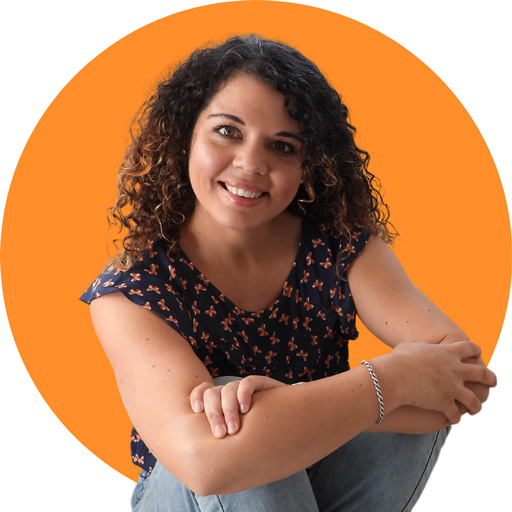 I hope you enjoy reading this blog post. If you want to do my course on how to homeschool, click here.
Affiliate links are used in this post.
1. YouTuber/Content Creator
The path of a YouTuber/Content Creator offers a promising opportunity for entrepreneurial-minded homeschoolers to embark on an exciting career journey.
By starting a YouTube channel, they can share their passions, expertise, or entertaining content with a global audience.
If successful, it can lead to a lucrative career, earning income through ad revenue and partnerships with brands.
To make the most of their YouTube venture, homeschoolers can rely on tools like TubeBuddy software, which provides valuable insights and guidance to get started on the right foot and avoid common mistakes.
With its affordable pricing and wealth of benefits, TubeBuddy is a worthwhile investment for homeschoolers looking to thrive in the dynamic world of content creation on YouTube.
2. Entrepreneur
Entrepreneurship is a perfect homeschool career path after graduating, as it allows them to turn their creative ideas into successful businesses.
As entrepreneurs, they can take risks, identify opportunities, and shape their destinies.
With their hands-on learning experiences, creative thinking, and independent mindset, homeschoolers are well-equipped for the various responsibilities of running a business, such as developing a plan, managing finances, marketing, and building a team.
To enhance their entrepreneurial skills, homeschoolers can benefit from MasterClass, a platform that offers courses taught by accomplished individuals like Elon Musk, Sara Blakely, and Richard Branson.
MasterClass provides valuable insights into leadership, communication, and other essential skills, empowering aspiring entrepreneurs to lead, inspire others, and navigate challenges confidently.
By combining their homeschooling experiences with knowledge from MasterClass, homeschool graduates can embark on their entrepreneurial journey with passion, determination, and a strong foundation for success.
3. Environmental Conservationist
The role of an Environmental Conservationist is a perfect fit for homeschoolers after graduating, especially for those who love nature, hiking, and field trips.
As Environmental Conservationists, they play a vital role in protecting the environment and promoting sustainable practices.
Homeschoolers' love for nature makes them passionate advocates for preserving wildlife and natural habitats.
They work to raise awareness about environmental issues, conduct research, and implement conservation projects.
Whether working with non-profit organizations, government agencies, or private companies, homeschoolers can make a significant impact by safeguarding the planet for future generations.
4. Photographer/Videographer
A Photographer/Videographer captures moments and tells stories through visuals.
It's a great homeschool career choice for homeschoolers with a creative side and an eye for detail.
They can specialize in various areas like portrait photography, wedding shoots, wildlife photography, and more.
Homeschoolers' flexibility and passion for learning can be advantageous in this field as it's always evolving with new technologies.
Many photographers and videographers work independently, running their own businesses and setting their schedules.
The work can be fulfilling as they impact emotions, preserve memories, and inspire others.
For homeschoolers interested in photography and videography, they can explore the Compass Classroom's Filmmaking Course, designed specifically for homeschoolers to learn and enhance their skills in this exciting field.
Check them out here.
5. Graphic Designer
The role of a Graphic Designer is a perfect fit for homeschoolers after graduating, as it allows them to use their creativity and attention to detail to craft visually appealing designs.
They can create marketing materials, logos, websites, and illustrations, showcasing their talents in various ways.
Homeschoolers' hands-on learning experiences make them quick learners, adapting well to the ever-changing world of graphic design.
To further enhance their skills, they can take advantage of the graphic designer course available on Schoolhouse Teachers Homeschool Curriculum, tailored specifically for homeschoolers.
This course covers design principles, color theory, and software applications like Adobe Illustrator and Photoshop, equipping them with the necessary tools for success.
As many graphic designers work as freelancers, homeschoolers' entrepreneurial mindset allows them to manage their schedules and tackle diverse projects, delivering unique and innovative design solutions to clients.
6. Artisanal Crafts Maker
The role of an Artisanal Crafts Maker is a wonderful option for homeschoolers after graduating, especially if they enjoy crafting and preserving cultural heritage.
As Artisanal Crafts Makers, they create unique handmade products using various crafting techniques.
Homeschoolers' hands-on learning experiences and creativity make them well-suited for this career.
To further nurture their crafting skills and learn about traditional art forms, they can take the Heritage Crafts course on Schoolhouse Teachers Homeschool Curriculum.
This course allows them to explore crafting activities reflecting our heritage, such as making corn husk dolls, sewing quilts, drying apples, and dipping candles.
Homeschoolers can turn their passion for crafting into a fulfilling career, creating one-of-a-kind items that connect with customers who value authenticity and craftsmanship.
7. Product Manager
A less well-known homeschool career is to become a Product Manager is a person who oversees the creation and management of products from start to finish.
It's a great career choice for homeschoolers after graduating because they are hands-on learners, creative thinkers, and have an entrepreneurial mindset.
A Product Manager's product development roles and responsibilities include coming up with new product ideas and improving existing ones by doing research and listening to customers.
They work with different teams and set priorities to ensure the product meets its goals.
Homeschoolers' ability to work with diverse people helps them collaborate effectively.
They also manage projects, ensuring everything stays on track and on budget.
With their understanding of what customers want, gained from close-knit learning experiences, PM's create products people love.
They launch products successfully and continuously improve them based on customer feedback.
Homeschoolers' adaptability and love of learning help them excel in this role and make a positive impact in the business world.
8. Interior Designer
The role of an Interior Designer is a fantastic career option for homeschoolers after graduating, especially for those with a passion for aesthetics and spatial design.
As Interior Designers, they create functional and visually appealing spaces for homes, offices, or commercial establishments.
Homeschoolers' creativity and attention to detail allow them to transform empty rooms into inspiring and functional environments.
They work closely with clients, understanding their preferences and needs to deliver personalized designs.
With their hands-on learning experiences, homeschoolers can excel in tasks like choosing colors, arranging furniture, and selecting decor to enhance the overall ambiance.
9. Social Media Manager
Students should also consider the homeschooling career of being a Social Media Manager.
This is a great career choice for homeschoolers after graduating, especially for those who are tech-savvy and skilled in communication.
As Social Media Managers, they are responsible for managing and growing an online presence for businesses or individuals.
Homeschoolers' familiarity with digital platforms and ability to communicate effectively makes them well-suited for this role.
They create and curate content, engage with the audience, and analyze data to optimize social media strategies.
With their hands-on learning experiences, homeschoolers can adapt quickly to the ever-changing social media landscape, ensuring brands connect with their target audience and thrive in the digital world.
Whether it's building brand awareness, driving engagement, or driving sales, homeschoolers can excel in this dynamic and creative career, making a meaningful impact on a company's online success.
10. Event Planner
The role of an Event Planner is a perfect fit for homeschoolers after graduating, especially for those with excellent organizational skills and a knack for arranging gatherings.
As Event Planners, they are responsible for coordinating and executing various events, such as weddings, conferences, parties, and corporate functions.
Homeschoolers' ability to manage schedules and work independently makes them well-suited for this role.
They handle event logistics, vendor coordination, budgeting, and ensure that everything runs smoothly on the big day.
With their hands-on learning experiences, homeschoolers can handle the pressure of event planning, ensuring every detail is taken care of to create memorable and successful events.
If you're eager to know more about homeschooling and are new to this whole home education thing, jump over to my YouTube channel, where a treasure trove of homeschooling wisdom awaits.
From practical tips to curriculum reviews and more, you'll love it!
For those wanting an engaging guide to homeschooling, look no further than my Homeschool Parenting Program.
This online course will equip you with the knowledge, strategies, and confidence to navigate the exhilarating world of homeschooling like a seasoned pro.
Enroll today and unlock the door to extraordinary educational possibilities.
Conclusion
After homeschooling, graduates are well-prepared for a world of opportunities. From graphic designers to entrepreneurs, homeschoolers can turn their creativity and independence into successful careers. Embracing their unique strengths, they are bound to make a positive impact and enrich the world with their original contributions. So, let the adventure into diverse homeschool careers begin!