Seton Home Study is an accredited, Catholic-based homeschool program that offers a wide range of educational services for children and their families. This review will provide an in-depth look at the various components of the program, such as curricula, teaching methods, and the overall student experience. We'll explore how Seton Home Study incorporates faith into its educational approach, as well as detail what makes it competitive in the homeschooling market.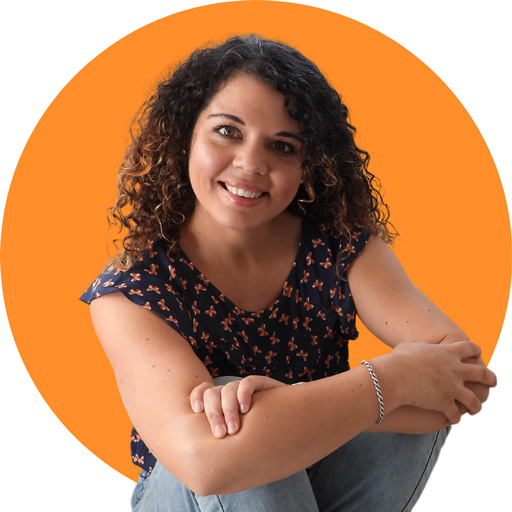 I hope you enjoy reading this blog post. If you want to do my course on how to homeschool, click here.
Let's take a look at the Seton Home Study curriculum further below.
Affiliate links included.
What is the Seton Home Study Curriculum?
Seton Home Study is an online, accredited Catholic home school program.
It provides a comprehensive curriculum for homeschooling families and has been around for over 40 years.
Seton offers a full range of courses that are tailored to meet the educational needs of children in grades pre-K through 12th grade.
The courses are designed to provide an excellent academic foundation while teaching students respect for the Catholic faith.
The Seton Home Study curriculum includes math, science, language arts, social studies, foreign languages, and religion.
All materials provided by Seton are approved by the Accreditation Commission of Schools and Programs (ACS).
This ensures that all material is in line with both national standards as well as those set forth by the Catholic Church. Each course also contains unit tests to help evaluate student progress throughout their studies.
Seton Home study also offers a Latin homeschool curriculum for students, which will be a big plus if children are learning to read the Vulgate.
Is the Seton Curriculum Accredited?
Yes, the Seton curriculum is accredited by MSA-CESS. 
Do homeschool families need accreditation? It's not necessary in most cases, but it can be comforting to have if you're doing short-term study, or you just want to feel that you're studying 'a complete curriculum' with 'no holes'.
However, I don't think accreditation is necessary (a view Mater Amabilis holds) and it can lead to extra costs.
How Much Does Seton Home Study Cost?
Seton Home study costs around $250 for kindergarten and around $990 for high school students. They also have a discount program that lets you save if you have multiple children (a plus for Catholic families!).
Other Curriculum Programs like Seton Home Study
What about other options? Let's look at a few down below:
The Mater Amabilis Homeschool Curriculum Program is a free Catholic Charlotte Mason homeschool curriculum program for Catholic homeschoolers and their families. (If you don't know what the Charlotte Mason method is, watch the video below.)
This comprehensive program provides a solid academic foundation for students in grades K–8 and high school. It gives them the skills needed to enter college or continue to an entrepreneurial venture in the future.
Memoria Press
Memoria Press is a Classical homeschool curriculum program and gives children an education that follows ancient methods of teaching: grammar, logic, and rhetoric stages.
BJU Press
BJU Press is a fantastic homeschool program that comes as a boxed homeschool set (plus or minus video lessons if desired). BJU Press also comes with an accredited and unaccredited version. This is the curriculum we use with our family and we love it!
Other Programs
You can check out some other great homeschool programs below:
Or you can grab an Ultimate List of Homeschool Curriculum programs here.

Want to Learn How to Homeschool?
There are two great ways t learn more about homeschooling: one is free, and one is a $67 fundamentals course.
The $67 Course
Looking to take your homeschooling to the next level? Join Rebecca Devitt's online Homeschool Parenting Program and learn the strategies and techniques needed to make homeschooling a success! Learn more about the HPP here and signup here.
The FREE Youtube Channel
Also, make sure you join the How to Homeschool Youtube channel, which will give you a fun and exciting look into the homeschool world and help homeschool your children. Check out the channel here, and don't forget to SUBSCRIBE.
If you're not sure where to start, start with the following playlists:
You'll love it and find it helpful and entertaining! Discover the channel here.
Conclusion
In conclusion, the Seton Home Study curriculum is a way to give your child a quality education at home. With its comprehensive curriculum and dedicated staff, you can have peace of mind that your child will receive a Catholic education that is both rigorous and rewarding. The abundance of helpful resources available makes it easy to understand the material, while the family-friendly approach allows for flexibility when academics don't fit into the family's schedule.