Is your child struggling with school or finding it difficult to fit in? This is a common story among many children who are gifted, disabled or are diagnosed with autism. Thankfully, there is a fantastic alternative that works wonders in many students who are struggling with school. Homeschooling! Below we'll dive into special needs reasons to homeschool your child.  
At the end of the page, there is a video on special needs reasons to homeschool autism/Asperger's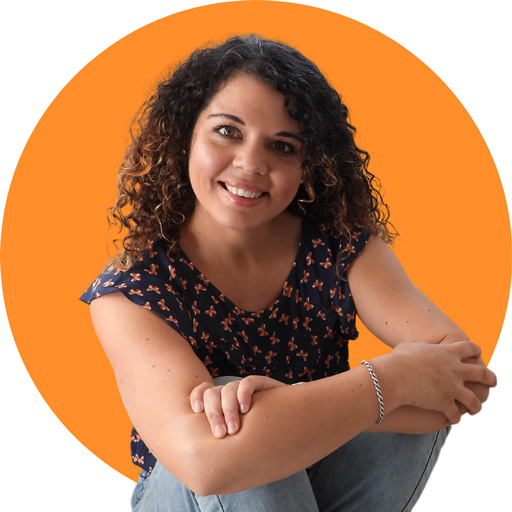 I hope you enjoy reading this blog post. If you want to do my course on how to homeschool, click here.
Special Needs Reasons to Homeschool!
In a homeschool, parents have a lot more autonomy in their children's education compared to children in school. For example, parents can choose a homeschooling method which is more challenging (suitable for gifted children) or less challenging (suitable for children with intellectual impairment).
They can match a curriculum to the method they've chosen and children can work around their special needs. This flexibility means there is far less stress in the home environment for parents and children.
Because a home education works so well, homeschoolers often academically perform well-above their public school peers in all areas.
Let's discuss some of these special needs reasons to homeschool in more detail below.
Reasons for Disabled Children
1. At home, you can more easily tailor the child's education than at school. In school, you only get a choice of one, or perhaps two, curriculum choices. Homeschooling offers you hundreds of different curriculum choices.
2. Children who take longer than most to complete work can study at their own pace.
3. Homeschooling parents can engage disabled students better compared to special education teachers.
4. Parents are able to fulfil the healthcare/medical role as well as the teacher role, making education more comfortable for disabled children.
5. Disabled children might need to attend medical appointments frequently. Homeschooling gives them more flexibility with appointments meaning they don't have to miss out on learning days but can do them when they're feeling up to it.
Reasons for Gifted Children
6. Sometimes gifted students in school can regress into a state where they won't learn at their level if they're kept back for a long time.  This boredom causes stagnation of ability because of the slow academic progress of some schools.
7. Parents can focus on giving their gifted children work that challenges and advances their children's minds more. Give them advanced work and see them rise to the challenge!
8. In a homeschool, gifted children can work as quickly as they want and won't be held up by filler work the teacher gives them to occupy them while the slowest student in the class catches up. This means these students will be learning at a more academically appropriate level. 
9. Gifted children are often brimming with various ideas. Why not harness these and get them started with an entrepreneurial venture sooner rather than later. Home is a great place to experiment for any child and gifted children can easily start a profitable business at home and have it humming by the time their peers are only finishing school! Here are a few entrepreneurial venture ideas for your homeschooler.
Reasons for Children with Autism
10. Some issues that are troubling to autistic children are sometimes not addressed by SE teachers (like sensory issues, motor skills, different teaching styles or concrete versus abstract learning and understanding).
11. Children with autism may use disruptive techniques to calm themselves. At home, these calming methods won't disrupt other schoolchildren. In school, disrupted neurotypicals (and sometimes even teachers) are upset with autistic children and give them angry glances or bully them.
12. Homeschoolers can rest from over-socialization. Autistic children might benefit from this in particular, but over-socialization is an issue very rarely dealt with for neurotypical (perhaps less extroverted) students.
13. The home environment is often less stressful for autistic children. Richdae and Prior (1992) did a study that found children with autism hyper-secreted the stress hormone, cortisol, when at school. These cortisol levels returned to normal when children came home.
Other Special Needs Reasons to Homeschool
14. Because parents know their children so well, parents tend to specialize in their child's ability, disability or special need. Teachers sometimes don't know a student's special need/s as well as parents. Given time restraints, these children may not get the attention they need. At home, they will get far more attention, improving their academic scores and learning experience.
15. Special needs children are academically engaged more at home than in school. This is seen clearly when you look at homeschool vs public school test scores.
16. Homeschools can better aim to reach a child's full potential because they have fewer time restraints which force a child to move onto the next subject before they are, perhaps, ready to do so.
17.  At home, disabled, gifted and special needs students see greater academic progress compared to school.
18. Children who are seen as 'different' are less bullied at home. Their parents admire them more and children can celebrate their differences and appreciate the differences in other people.
19. There are many special needs homeschooling groups. This means if you have a child with autism, you can join a group that has families with children who have autism. Likewise, if you have a child with special giftings, you can join a group with similar families. Joining these groups means you will be encouraged in your particular homeschool journey. You'll also be able to encourage and help others.
There are also benefits that come to the family as a result of homeschooling. The above reasons are those that are especially helpful to parents with children who have special needs. However, there are a host of other reasons a person might homeschool. You might find this list of reasons to homeschool equally helpful and enlightening.
Conclusion
Children with special needs often thrive in the home setting. Their stress levels are lower and they're able to concentrate on their studies more. You can cater to their high needs more effectively and your children can take their time with work or accomplish far more than they were able to at school. For these reasons, homeschooling is a great answer for parents who are at their wits end over the inflexibility of schools. These special needs reasons to homeschool give you an insight into how much better homeschooling can potentially be for your children. Why not give it a go?