Pride Reading is a program designed to make reading easy for struggling children. It offers parents manipulatives and colourful books to help students close learning gaps in their reading knowledge. Although this course is suitable for all children, Pride Reading specializes in teaching special needs pupils such as those with dyslexia and developmental delays.
In this Pride Reading program review, we'll be looking at a number of questions you might have about this course. I'll also run you through what the program looks like and how it works.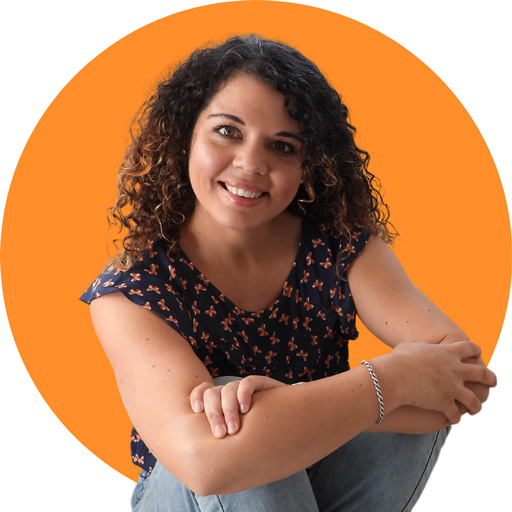 I hope you enjoy reading this blog post. If you want to do my course on how to homeschool, click here.
(Or if you'd like to skip ahead, you can visit the site here.)
Please note that in this context 'pride' refers to a lion's pride.I was compensated for my time reviewing this material. Affiliate links are used. All opinions are honest in this post.
My Review of Pride Reading
I received the online Beginning Consonants Course which is the first one.
Firstly you are given a set of manipulatives including an erasor, student whiteboard, student workbook, a soundchart, soundcards letter tiles. The teachers guide is online.
You have to follow along in the teachers manual online as you go through the lesson.
The manual is very comprehensive (100% scripted) and parents only have to read through it to complete the lesson. An example of this scripting is as follows:
Have student turn to eBook Page 3

b – balloon

"The name of this letter is b. What is the name of this letter? The letter b is a consonant and it makes the sound /b/. What sound does it make? The picture page for the letter b is balloon. Say balloon. Good. With your mouse, point to the picture page, say the letter's name, give its sound, and say the picture word. Like this…"

Say b, /b/, balloon then have student repeat 3 times.
and
Phonological Awareness

"Close your eyes. I will say a word. You will repeat the word and listen for the /b/ sound at the beginning of the word. If you hear /b/ at the beginning of the word, raise your hand. Let's practice. Say bat. Do you hear the /b/ sound at the beginning of the word bat? Yes, you hear the /b/ sound at the beginning of the word bat so you raise your hand. Good. Let's practice some more words."

Repeat this activity with:

bird, bench, butterfly, cat, bus, book, hug, bath, lap, baseball
Lessons have different components. So you might start with letter sound reviews where children go through the letter cards and review them at the beginning of the lesson.
Then you can get out letter tiles and make different words with them (don't worry, detailed instructions are all laid out in the teachers manual). If you get the online version, like I had, you can do this with letter tiles in the online environment.
What I like about the Pride Reading program is that it uses physical tiles to help children manipulate words. This makes it feel more like a game for them.
If you find things are getting confusing at any point, there is free unlimited support, which is fantastic.
The approach (although it doesn't try to be) is more in line with learning reading in the Charlotte Mason style. This is different from the traditional approach you might find in a BJU reading curriculum.
How Is Pride Reading Different From Every Other Reading Program?
Many parents homeschool if they have a child with special needs. This is because homeschooling helps children focus. However, sometimes a standard reading curriculum is difficult for these kids.
Pride Reading endeavours to fill this hole because it is created especially for special needs children.
The creators have made a special reading program for homeschoolers with dyslexia, Auditory Processing Disorder, speech and developmental delays, and other learning disabilities. Creators base their material on extensive proven research.
But, I Don't Know How to Teach My Child to Read!
Don't worry. Pride Reading includes detailed instructions on how to use manipulatives, textbooks, and reading cards. In fact, you can't use the program without the highly scripted teacher's manual. But, if you follow the manual, teaching your children to read will be easy.
If you don't want to do this yourself, you can hire a Reading Specialist who will come to your school or house to teach children on a one-on-one basis.

Reading Levels in the Pride Reading Program
Different concepts are taught at different levels. Each kit teaches a new skill. These are outlined below:
Former kits, like the Consonants Kit, teach more basic lessons and subsequent lessons build on skills that were learned in previous lessons.
Is Pride Reading Available in a Digital or Physical Format?
Both! You can get the Pride Reading program as a digital product if you live nationally or internationally (which is more cost-effective). If you prefer physical books, you can easily grab these for a cheap shipping cost in America.
How Long Does It Take?
Most lessons in the Pride Reading program take around an hour a day to teach. But, you don't have to religiously complete a lesson for an hour every day. Instead, just pick up where you left off the previous day.
What Manipulatives are Included in the Program?
For those who purchase the eBook, online manipulative tools are provided such as a whiteboard, drawing boards, highlighters, and electronic soundcards.
For those who purchase the physical books, packs of physical manipulatives are provided in the shipping package, including:
a whiteboard
sound chart
pouch with letter tiles
pen
red and black markers
eraser
sound cards
Why do you need manipulatives? Manipulatives provide an alternative way for your brain to learn. Whereas most traditional reading programs expect children to learn solely from a book, the Pride Reading program offers word tiles and sound cards students can move around. Manipulatives integrate colors, sounds, shapes and patterns. This helps students learn reading using different neural pathways to those taken if one were to only learn with a textbook.
People recognize math manipulatives are incredibly helpful when teaching children math. The same goes for reading.
Conclusion: Pride Reading Program Review
The Pride Reading program is a special curriculum for children with dyslexia, Auditory Processing Disorder, speech and developmental delays and other learning disabilities. Because the program encourages children to read by using their hands (e.g. with letter tiles and sound cards), special needs students learn reading faster than they might with a traditional reading curriculum. If you're interested in checking it out, you can do that here.