In this in-depth Notgrass From Adam to Us review, we're about to uncover the depths of a curriculum designed for students in grades 5-8. This curriculum, spanning a year of immersive learning, delves into the intriguing realm of history and literature. With a keen focus on exploring civilizations, landmarks, and captivating narratives, it promises to deliver a distinctive and enriching educational journey.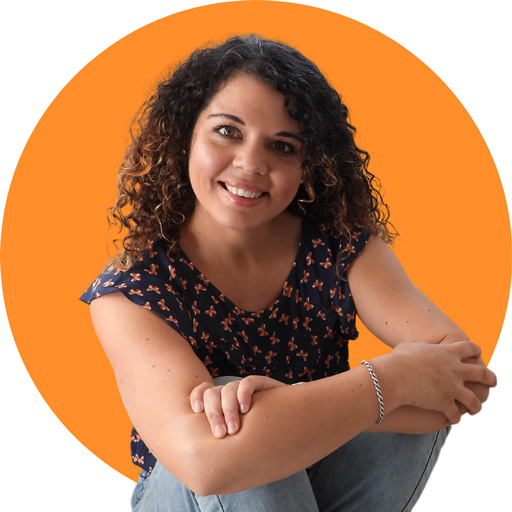 I hope you enjoy reading this blog post. If you want to do my course on how to homeschool, click here.
Let's take a closer look at the different components, methodologies, and the overall impact of Notgrass From Adam to Us curriculum.

What is the Notgrass From Adam to Us Curriculum?
The Notgrass From Adam to Us curriculum is a year-long educational program designed for students in grades 5-8 (middle school).
It's a journey through history, geography, and literature, featuring lessons on civilizations, landmarks, and stories that have shaped our world.
The curriculum includes:
textbooks,
supplementary resources,
maps, and
assignments
These offer a hands-on comprehensive learning experience with an open-and-go homeschool curriculum.
Students explore ancient times to modern eras, gaining a deeper understanding of our past and its significance.
Pros and Cons of From Adam to Us
There are a number of features people will and won't like about the From Adam to Us Notgrass curriculum.
Let's take a closer look.
Pros
There are a lot of reasons to love the From Adam to Us curriculum. These include:
Integrated Approach: The curriculum seamlessly combines history, literature, and geography, offering a comprehensive understanding of the world's past.
Engaging Content: The narrative style and colorful visuals in the textbooks make learning history and literature engaging for students.
Thematic Units: The five themes per unit, such as biographies and landmarks, provide a well-rounded perspective on historical events and cultures.
Flexible Learning: The curriculum allows for customization, enabling parents to adapt assignments based on individual student needs.
Christian Perspective: The curriculum's Christian perspective and references to Scripture can be a positive aspect for families seeking faith-based education.
Primary Documents: The inclusion of primary documents in "Our Creative World" enriches learning by offering direct connections to historical sources.
Supplementary Resources: The Timeline Book and Map Book enhance learning through interactive activities and visual aids.
But, this curriculum won't suit everyone. Let's take a look at some perceived cons of the program.
Cons
Some reasons people might not be so keen on The Adam to Us literature curriculum include:
Limited Depth: The curriculum's attempt to cover extensive history might result in a more surface-level understanding of some topics.
Christian Perspective: While a pro for some, the curriculum's Christian perspective might not align with the beliefs of all families.
Costly: The required textbooks and additional resources can be expensive, especially for families on a tight budget.
Limited Literature: While literature is included, the necessity to purchase or borrow the additional ten literary works can be a drawback.
Limited Critical Thinking: Some assignments might focus more on memorization rather than fostering critical thinking skills.
Parental Preparation: Although the curriculum is well-structured, parents may still need to familiarize themselves with the content to facilitate discussions.
Lack of Reproducibility: Non-reproducible workbooks may require purchasing multiple copies for families with more than one student.
Remember, the pros and cons may vary depending on each family's educational preferences and needs.
What You Get: From Adam to Us Curriculum Package
The Notgrass From Adam to Us Notgrass package includes the following:
Also This In the Bundle
The bundle includes workbooks and an answer key. Here's a short description of them.
Answer Key: A softcover book providing answers to assignments, ensuring students and parents can verify their progress and understanding.
Optional Workbooks: The Notgrass From Adam to Us Student Workbook offers various activities such as crossword puzzles, word searches, and drawing tasks. The From Adam to Us Lesson Review is tailored for older students, focusing on more extensive questions.
Literature Package: See extended description below.
From Adam to Us Literature Package
There are also a number of book titles you need to buy to go with the curriculum. These come in a complete package and include:
You can buy the whole From Adam to Us Literature Package as a whole bundle here.
From Adam to Us Audio Supplement (Download)
Although this curriculum doesn't have video lessons, it does offer an audio supplement.
For $25.00, you get MP3 files that are like a companion to the printed From Adam to Us curriculum.
They're designed to make learning even more engaging.
You know all those cool photographs and illustrations in the printed text?
These audio recordings reference them, so it's like having a guide right alongside you.
What's even better? You'll get audio recordings for all 150 lessons from Part 1 and Part 2 of the From Adam to Us Curriculum Package.
Keep in mind, though, these downloads won't have the lesson assignments, stuff from Our Creative World, or any worksheets.
Also, if you're wondering about the listening time, it's about 30 hours and 40 minutes.
Check out the audio supplement of Notgrass From Adam to Us here.
What Other History Programs Does Notgrass Have?
Notgrass also has elementary and high school programs. Here's a summary of them:
Elementary Notgrass Curriculum
Notgrass has a couple of elementary curriculum programs.
For young learners, "Our 50 States" offers an engaging year-long adventure through the United States.
This course guides elementary students on a captivating journey, introducing them to the nation's natural wonders, intriguing locations, factories, farms, and the diverse people that collectively shape the tapestry of America.
"Our Star-Spangled Story," designed for elementary students, presents a one-year exploration of American history.
This course uniquely blends narrative lessons featuring children and families from history with interactive elements such as songs, dances, and hands-on activities.
By combining these elements, young learners are immersed in an educational experience that brings the stories of the past to life.
Middle School Notgrass Curriculum
Notgrass also offers a few of programs for middle school homeschool students.
From Adam to Us Curriculum
This curriculum has been thoroughly covered in this curriculum.
Discover a year-long adventure with "America the Beautiful."
This curriculum skillfully weaves together a comprehensive exploration of American history, Bible study, geography, literature, vocabulary, creative writing, and hands-on activities, providing a well-rounded educational experience.
Embark on a captivating journey into civics and government with "Uncle Sam and You."
Tailored for young learners, this one-year curriculum combines a rich study of civics and government with Bible study, literature, vocabulary, creative writing, and hands-on activities, fostering an engaging and insightful learning experience.
High School Notgrass Curriculum
And then there is high school history curriculum programs.
Exploring World History Curriculum
Embark on a year-long journey through history, English, and Bible with the "Exploring World History" curriculum.
Delve into rich world history through engaging lessons, primary source documents, classic literature, writing assignments, hands-on projects, and exploring historical insights from the Bible.
Exploring America Curriculum Package
Uncover the story of America with the "Exploring America" curriculum.
Over a year, students delve into American history, English, and Bible studies.
By engaging with history narratives, primary sources, classic American literature, writing assignments, and hands-on projects, students gain a profound understanding of the nation's past, complemented by Biblical insights.
Exploring World Geography Curriculum Package
Embark on a comprehensive high school course with "Exploring World Geography."
This one-year program covers world geography, English, and worldview.
Students explore the interactions between people and geography, analyzing its impact on communities and nations.
Through lessons, diverse literature, writing tasks, hands-on projects, and exploring various religious systems, students cultivate a Christian worldview.
Discover the workings of the United States government with "Exploring Government."
In this one-semester course focused on government and English, students delve into the history of the U.S. government, emphasizing its Biblical foundation and the significance of the U.S. Constitution.
Empower students with economic literacy through "Exploring Economics," a one-semester course in economics and English.
This program equips students to be responsible stewards of resources, understanding personal, household, local, national, and international economic dynamics while contributing positively to the economy.
If you're eager to know more about homeschooling and you're new to this whole home education thing, hop on over to my YouTube channel, where a treasure trove of homeschooling wisdom awaits.
From practical tips to curriculum reviews and more, you're going to love it!
For those yearning for a comprehensive guide to homeschooling, look no further than my Homeschool Parenting Program.
This online course will equip you with the knowledge, strategies, and confidence to navigate the exhilarating world of homeschooling like a seasoned pro.
Enroll today and unlock the door to extraordinary educational possibilities.
The Bottom Line
In a world full of history and stories, the From Adam to Us history curriculum stands out as a dynamic curriculum that brings the past to life. With its engaging lessons, colorful resources, and flexibility, students will not only learn about the world's history but also develop a deep appreciation for the stories that have shaped humanity. Get ready to embark on a journey that enriches minds and sparks curiosity!