Homeschooling in Queensland has been increasing in the last decade. It has also become widespread in NSW, WA and VIC. The COVID crisis has also increased homeschooling registrations as parents realise they can safely educate children themselves. This post will discuss homeschool registration in Queensland and finding a homeschool group in Brisbane, Ipswitch, and the surrounding Queensland suburbs  (with links to groups).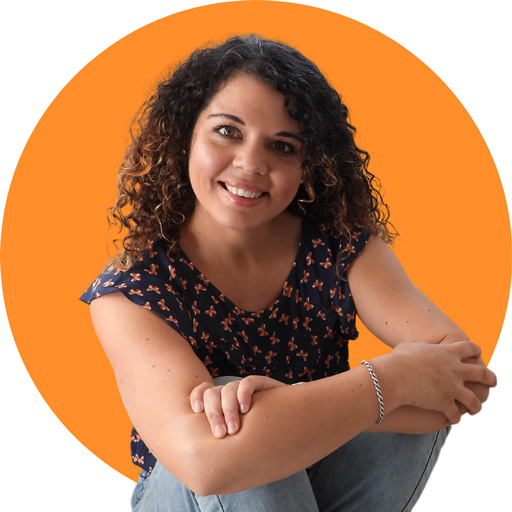 I hope you enjoy reading this blog post. If you want to do my course on how to homeschool, click here.
If you don't have much community around you, why not join the 
Made 2 Homeschool Community here
, a community I (Rebecca Devitt) am part of. I live in Wollongong NSW, but I find this is a great place to get mum community, no matter where I am.
Affiliate links are used on this website.
What are the Conditions of Registration?
To be registered to homeschool in Queensland, you need to:
make sure children are getting a high-quality education
provide an annual written report on the child's educational progress
provide notification of change of address within 28 days if you  move house
How Do I Register to Homeschool in Queensland?
You can see the registration form for homeschooling here (current as of 2022). Post it to:
Home Education Unit
PO Box 3710
South Brisbane BC QLD 4101 
What Age Do My Children Need to Be to Register?
Homeschool registration in Queensland is compulsory for homeschool students who are 6 to 16 years. However, you can register as early as five years and six months to 18 years.
Can I Homeschool Part-Time in Queensland?
Unfortunately, part-time homeschooling isn't an option. You're either registered as a homeschool or in a school.
You've Got 60 Days Provisional Registration
When you apply for registration in Brisbane, you get a 60-day provisional registration granted. The department reviews your application and approves when satisfied.
Provisional registration gives you some breathing room, so you're not panicked in the interim period between school and homeschool.
Most homeschool applications will be approved, so don't panic.
I haven't heard of many homeschool applications being rejected. I'm sure it happens. But I wanted to assure you it is very uncommon.
How Do I Do the Homeschool Reports?
In the 10th month of your homeschool, you are required to write a report outlining:
the details of your children's learning experiences,
how goals are being and have been achieved and
work samples to assess children's progress.
You can learn more about reporting in Queensland here.
In other states, like NSW, home educators have inspectors coming to their houses to assess progress. In Queensland, reports replace this process.
"I'm Stuck – I Need Help"
If you're stuck and need help with this application, contact the Queensland government homeschool unit here, and they should be able to help.
Are There Unregistered Homeschoolers?
There is quite a number of them. These families fall off the radar or refuse to register their children with the government.
Where Do I Find a Homeschool Parent to Chat To?
The best way to do this is to go through Facebook Groups (see the section on Facebook groups with direct links below). Ask your local church pastors if you don't have Facebook, as churches often have significant homeschool communities.
When you've got into a group around your area, ask your questions on the forums.
Questions about the homeschooling requirements in Queensland appear constantly, and other homeschool mothers are only too keen to help out.
What Can Homeschoolers Do or NOT Do?
THEY CAN'T: Although homeschoolers can't get an ATAR in Queensland, they can do other university entrance exams that universities and trade colleges like TAFE accept. So, this isn't a big deal.
THEY CAN DO THESE THINGS:
play sport,
sit NAPLAN tests,
get access to school dental benefits,
receive a Queensland Certificate of Education,
complete work experience and do a school apprenticeship.
Homeschoolers in Queensland can also do many things school students can't do like:
take extended field trips,
start their own business at home,
compete more efficiently in elite sport,
read books whenever they wish
and parents can teach children their own [political/religious] ideas instead of someone else's.
There are many other reasons to homeschool, which you can see here.
Homeschooling Groups in Queensland
'Looking for activities, events, excursions, meet ups??? Planning a homeschooling event in Queensland???? This group is NOT just for advertising services (admins discretion) You need to be a homeschooler currently to be part of this group. If you are looking for more of a 'support' group this is not the group for you BUT if you come along to an event , you are sure to get support there.'
'This is a Queensland homeschooling group for parents/carers of home educated children (School aged children) For general information about homeschooling in Queensland refer to the Department of Educations home education website http://education.qld.gov.au/parents/home-education/about.html This group is a safe and supportive place for Queensland Carers who Home Education their school aged children. Chat, exchange ideas, vent, share and respect each others Home Education journey.'
'The original SEQ Christian Homeschoolers group! LOOKING TO MEET LIKE-MINDED PEOPLE IN YOUR AREA? Please consider joining "SEQ Christian Homeschoolers" where you can look-up our locality guide for those closest to you and organise one-on-one playmeets. It's also a great place to share knowledge of Christian books you may have discovered at your local library, Christian concerts or seminars in South East Queensland, attend/post your own Christian-friendly event, class or carefully selected musical/concert or buy/sell/swap homeschooling resources. PLEASE NOTE THIS GROUP IS NOT MEANT TO REPLACE ANY LOCAL GROUPS BUT RATHER TO BE AS A SUPPLEMENT. You are welcome to advertise your local group on our page! This group has been created so like-minded families can find each other and meet-up in person. Please don't request to join if you do not live-in or frequent the following cities or surrounding regions: Sunshine Coast, Somerset, Moreton Bay, Brisbane, Lockyer Valley/Toowoomba, Ipswich, Logan, Redland, Scenic Rim/Mt Tamborine or Gold Coast/Tweed Heads. PLEASE NOTE SEQ ONLY GOES AS FAR NORTH AS THE SUNSHINE COAST. If you are from Gympie, Gladstone or Bundaberg for example, you will need to locate or start your own separate group 🙂 Upon request for membership you may be asked for more information so we can confirm this is the right homeschooling group in Queensland for you and so we can (with your permission) keep our locality guide up-to-date so as people can more easily connect with you. All denominations are welcome (including non-denominational). However moderating a page is never an easy task and thus discussions or debates on doctrine or denomination are discouraged, right or wrong. Please let's keep this page about making local connections, buying/selling/swapping/giving away Christian resources, and organising local events.'
'This group is for ACTIVE homeschooling families only in the Queensland area. '

'This group is for Homeschool families to connect with others who have similar interests in nature play, wildlife, EcoEd education, the environment, bush/survival skills, permaculture, bush foods, aboriginal history/culture, bush walking, recycling, sustainability, upcycling, waterways, marine studies, tech free connection …etc etc etc in the Queensland region. This group is for sharing information regarding EdoEd topics and education. This is a co-op style group, members can be active by contributing online due to distance or can attend events and activities, but MUST be participating/contributing in some capacity. There is organised group outings on a Tuesday for 5+ age group and activities both online and offline, all in relation to the natural world. With a co op style group, parents contribute by assisting in organising these events during the year. There are events sometimes on other days during the term'.
This group is for Homeschooling families in the SE QLD region who are interested in camping each month in various locations around Queensland. Each month an event will be posted with camping details and if you would like to join us, read the info and book in directly with the camp ground. Camps will be from 1-3 days but families can extend or shorten their stay to suit their own availability. Camps will be a mix of midweek and weekend dates. + Only invite HS families to this group + Casual camp event each month + Usual group rules re respectful & loving online space + please PM an admin prior to approval into the group Once we have a large group of regular camping families, we can reframe this group structure to flow with the groups needs.
'Fun and Friends and Family and Food times for teens, who homeschool here on the beautiful Gold Coast, QLD!!!'
'This group is for families who are homeschooling their ASD/Asperger children in Queensland, Australia.'

Help, advice and networking for those who home educate children on the Spectrum in Queensland. Group members are people already home educating their children (of any age), or about to begin their home education journey.

Posts to be relevant to home educating a child/ren on the spectrum.
'We are a mixed group of families spread along the Blackall Range and surrounds in QLD. This group serves as a way to organise local catch-ups and advertise local events. We are local & community-minded. If you're interested more in a general discussion about homeschooling, you may find the larger Sunny Homeschool page to be of benefit. This group is more about organising face to face meetings. If you are a local please send us a request to join, and one of our Admins will message you with a few quick questions. Please check your others folder. If you haven't responded to our message in 1 week, your request will be removed.'
'A central location to put up info and resources pertaining to Homeschooling and Distance Education.'
The Mount Isa Homeschooling group is made up of families who home educate their children currently, are past homeschoolers who want to stay connected and those who are interested in or exploring homeschooling.

We welcome all types of homeschooling families within the Mount Isa and surrounding region.

There are three security questions to answer to join this group.
'This group is for those parents like me who search the words 'Rockhampton" and "Home Schooling" and found nothing popped up. I've been living between Rockhampton and a little mining town not far from here, for the past 9yrs, I've been home schooling for 5yrs and you may recognise me as been part of Home schooling Australia Facebook group as well as others. I plan to list local groups in the hope that you will find established groups in our area, until then please leave me a message and I'll do my best to link you in with established groups.'
Quickest way to join is to answer the questions asked on requesting joing – or private message Admin (https://www.facebook.com/Rachael1Clark) . This is a closed group for Darling Downs, Toowoomba Queensland and the surrounding areas to enable all types of current homeschooling families to share information, outings, events and to easily connect with other families who are not in the school system.
A Worldwide Community of Homeschool Moms: M2H
The Made 2 Homeschool (M2H) community is a wonderful resource for homeschool moms seeking a supportive and engaging community.
Joining a community of like-minded individuals can alleviate the loneliness that can sometimes accompany homeschooling, especially when local groups don't meet one's needs or preferences.
The M2H community offers various avenues for connection and support.
Chats, LIVE chat events, webinars, and videos provide opportunities for homeschool moms to interact, learn from each other, and share their experiences.
Additionally, contributors provide printables and articles that can assist in homeschooling endeavors, offering valuable resources and ideas.
If you're looking to join a community of homeschool moms and benefit from the support and resources they offer, I encourage you to check out the Made 2 Homeschool community.
You can explore their website or social media channels to learn more about their offerings and determine if it aligns with your interests and needs.
Subscribe to How to Homeschool (my Youtube channel!)
Have you caught the homeschooling bug?
Eager to delve deeper into the realm of unconventional education?
Well, my curious comrades, rejoice!
There are splendid avenues awaiting your exploration.
Firstly, hop on over to my YouTube channel, where a treasure trove of homeschooling wisdom awaits. From practical tips to delightful anecdotes, I unravel the mysteries of homeschooling with a touch of wit and wisdom.
Subscribe, hit that notification bell, and embark on an enlightening journey with me.
For those yearning for a comprehensive guide to homeschooling, look no further than my Homeschool Parenting Program.
This illustrious online course will equip you with the knowledge, strategies, and confidence to navigate the exhilarating world of homeschooling like a seasoned pro.
Enroll today and unlock the door to extraordinary educational possibilities.
Conclusion: Homeschooling Groups Queensland- Homeschooling QLD
Social groups are a great idea if you're planning on home educating your children. These Queensland homeschooling groups will give you a great avenue to have fun socially and
make friends easily
. If you'd like some more information on how to find a homeschooling group closer to your specific area, check out
Homeschooling groups in Australia
or watch the video
here
.